Commemorate this year's Valentine's Day by decorating all your pictures together with BeautyPlus's wide array of editing tools and filters. In this article, we'll be going over a few different ways you can enhance and accessorize your memories together with your partner. We'll be going over a few live interactive AR stickers from the BeautyPlus app, as well as some Valentines themed skies, stickers and doodle pen effects.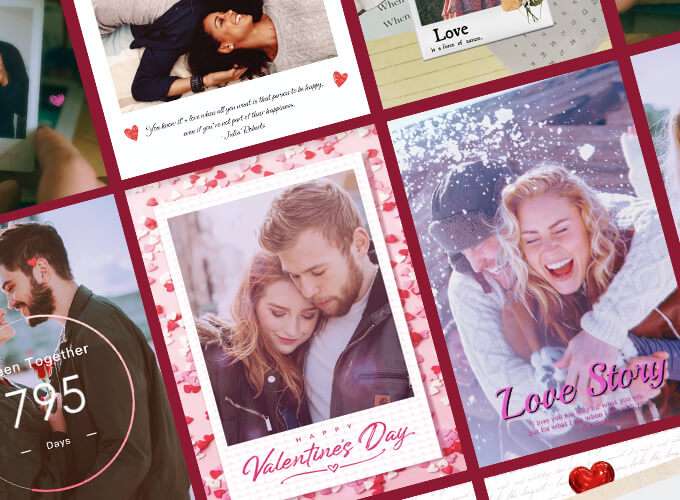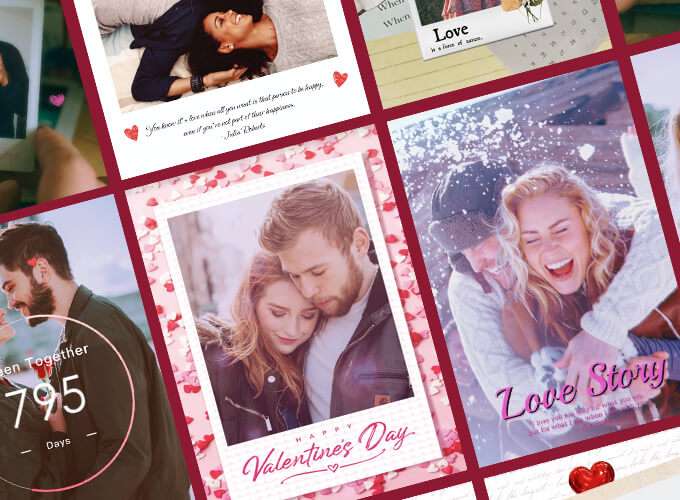 Not only can these be used for Valentine's Day, but when you have photos from engagements, anniversaries, pregnancies, or Mother's Day, these features will be available year around for you to use!
Table of Contents
1. Live AR Effects
When you first open the BeautyPlus App, you can find different categories of live filters to choose from. One of today's highlighted categories are the Couple stickers. If you swipe over you can see a few dozen choices of interactive stickers to try out and pose with. Alternatively, you can apply these AR Stickers during the editing process.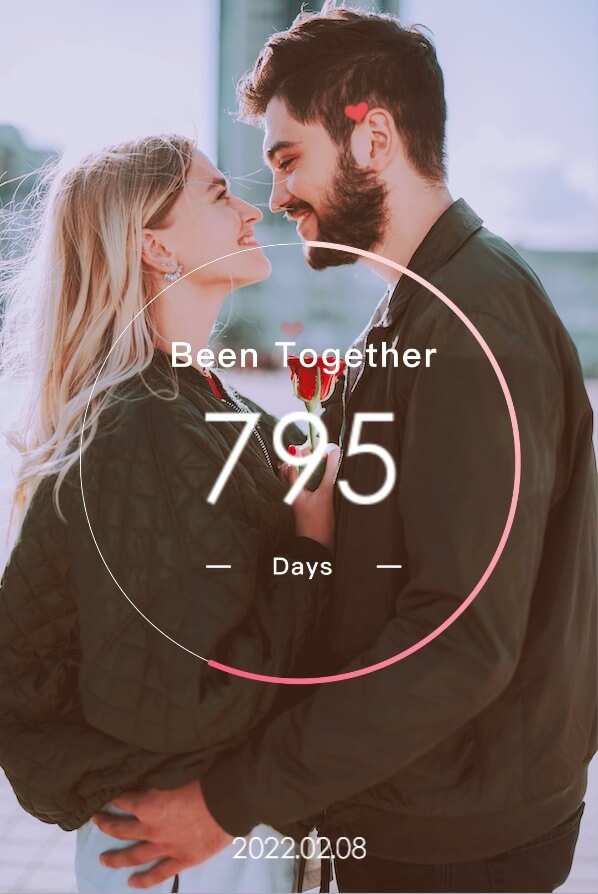 My personal favorite AR Stickers to use is the Anniversary Date Counter. The Anniversary Date Counter lets you enter the date of your anniversary, and displays the number of days you and your special person have been together. This is a great AR sticker to use throughout your relationship and see the number get bigger and bigger as time goes on. Between yearly Valentines Days, you can use pictures from this AR sticker and compile them together.
2. Valentine's Themed Sky
Say goodbye to overcast or cloudy sky in your photo! You can easily change your original sky with just one click. Open BeautyPlus app, go to "Fantastic Sky" webpage or find sky replacement in the section of"Edit › Style › Sky". Select a new sky from one of the preset sky images, and replace the bad weather sky in your photo with a clear sky or sunset sky or butterfly sky or any sky you like.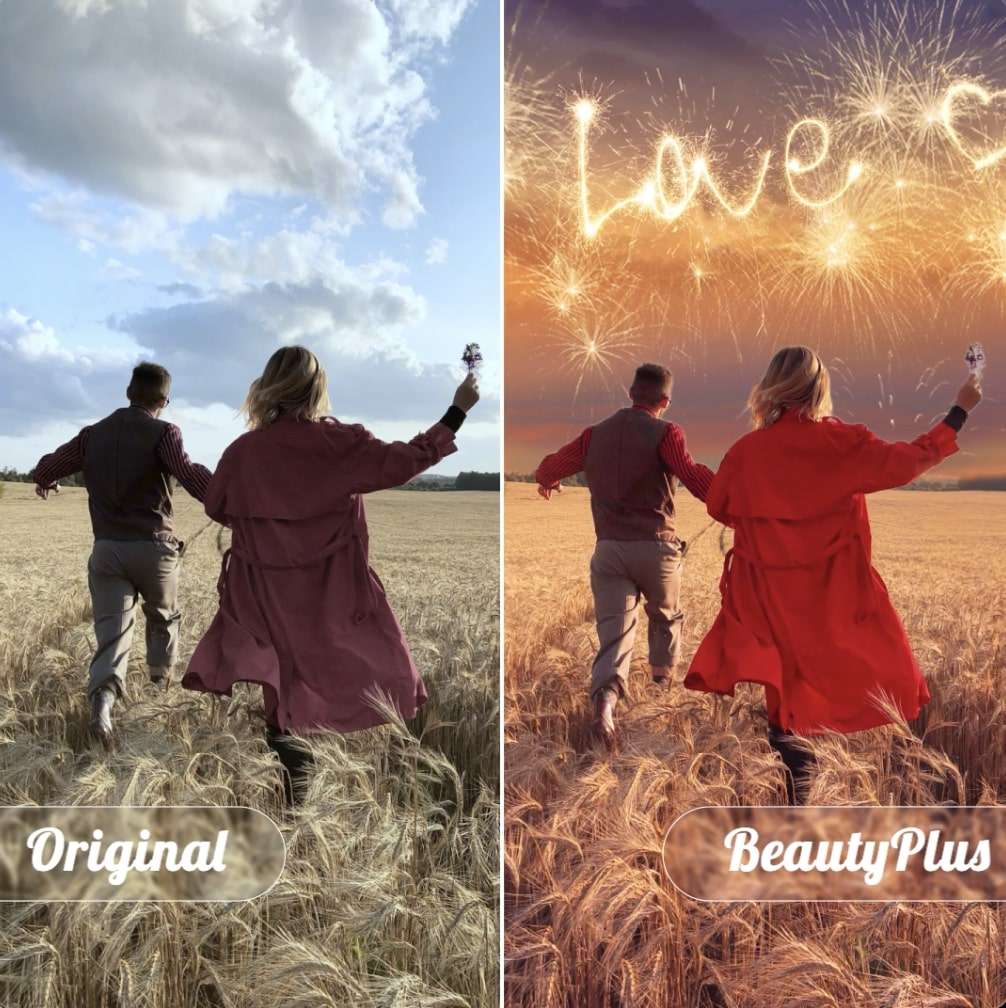 You can find a couple skies that would fit right into the Valentine's Day theme.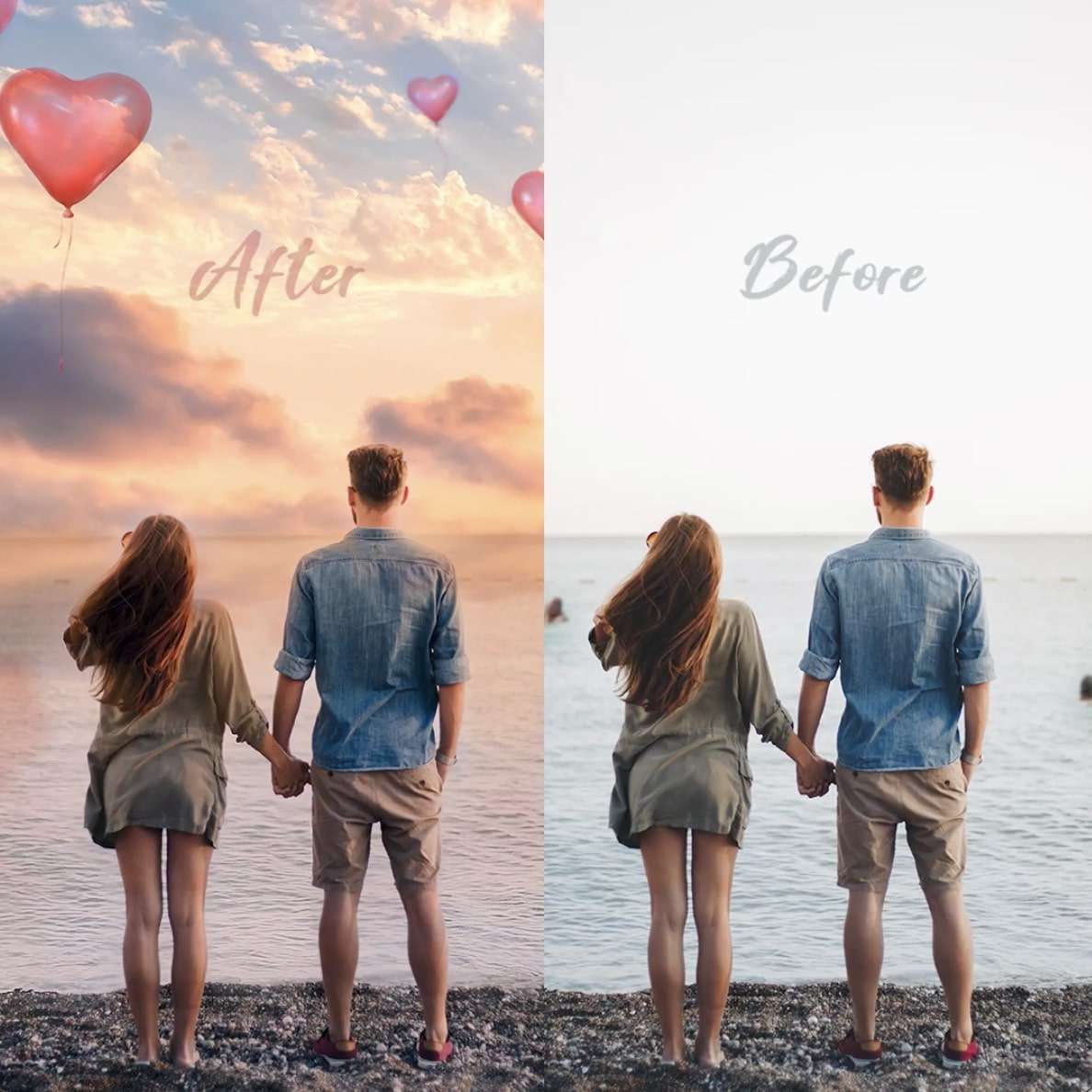 3. Valentine's Stickers to Decorate With
When you're editing photos from your personal album, you can find the Stickers option at the bottom of the app. Here, you can see different albums and collections of stickers. Then if you can't find one that suits you, you can access the BeautyPlus Store to explore any relevant or new stickers to download into your app.
Below I'll highlight some Valentine's sticker collections you can use in this Valentine's Day season!

For decorating, you can apply these stickers over your photos to make them feel much more homey and scrapbook-like for Valentine's Day, especially if you plan on printing them to hang or put in a book!
Other Recommended BeautyPlus Sticker Collections for Valentine's Day:
I love You
Strawberry
Energetic Doodle
Party Balloon
Post It Note
4. Valentines Themed Doodle Pens & Text
The Doodle Pens in the BeautyPlus App feature some fun designs you can use to add some accents and flow into your pictures. And these designs can range from fun and illustrated to minimalistic. Just like a pen, you can use your finger to glide along different imagery around or through your picture. You can get creative with the Doodle Pen tool and stamp different designs around as well.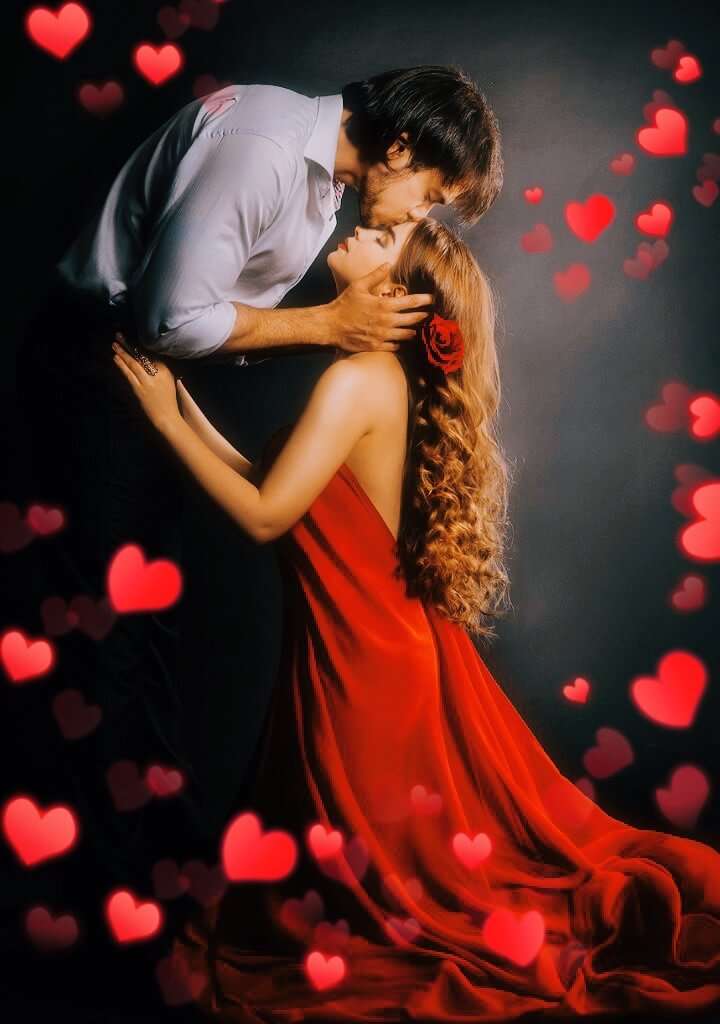 If you want to get creative with the wording in your photos, don't forget about the fonts feature in the BeautyPlus app. You can choose the fonts, colors, and styling of the text you create, and adjust and edit how they appear in your photos!
5. Cute Aesthetic Edits
Now that we've gone over a couple of the Valentine's themed tools from the app, we're going to show you how you can achieve different types of looks for the photos you create. You can get started by finding some edits or inspiration over in the Templates section of the BeautyPlus app.
One of the first looks we'll be going for is a cute aesthetic. This type of look is fantastic for cute and sweet moments, and instagramable couple-goal pics. Below you'll find a Valentine's Day edit, and a short tutorial on how you can achieve the cute-aesthetic for your photos too!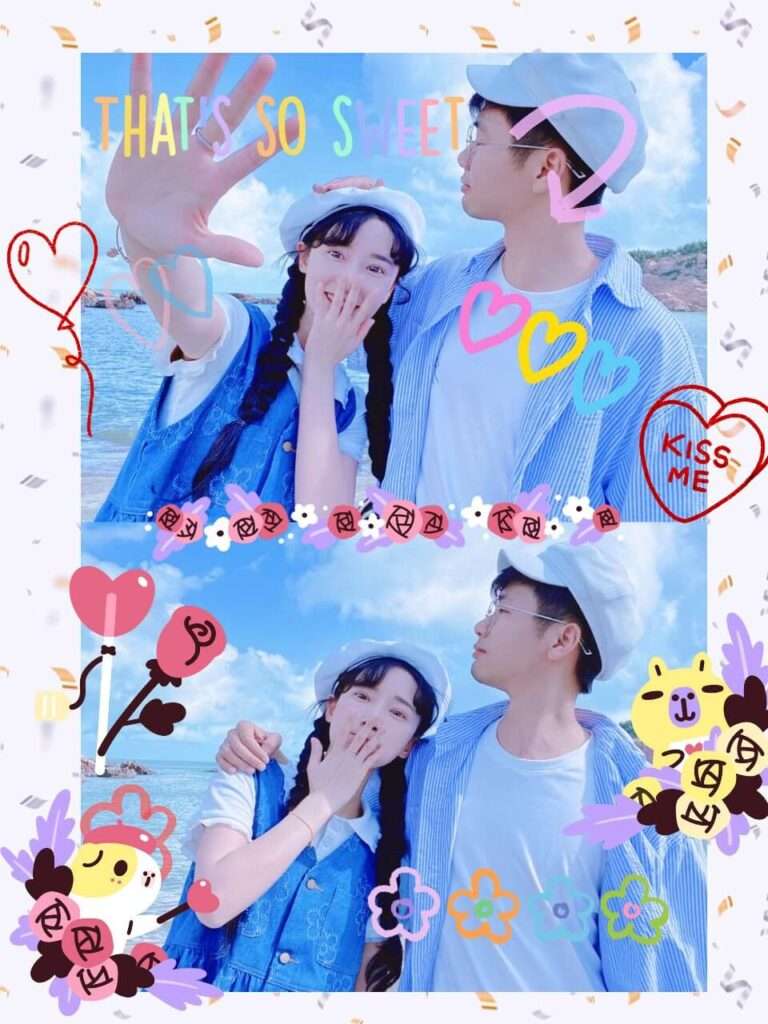 Cute Aesthetic Tutorial:
Go to Templates and pick out from the "love" category an edit to start from.
Go to the new Valentine's Day stickers and place them around the border of the photo.
Go into Doodle Pens and pick some light or pastel colored heart designs to draw onto your photo.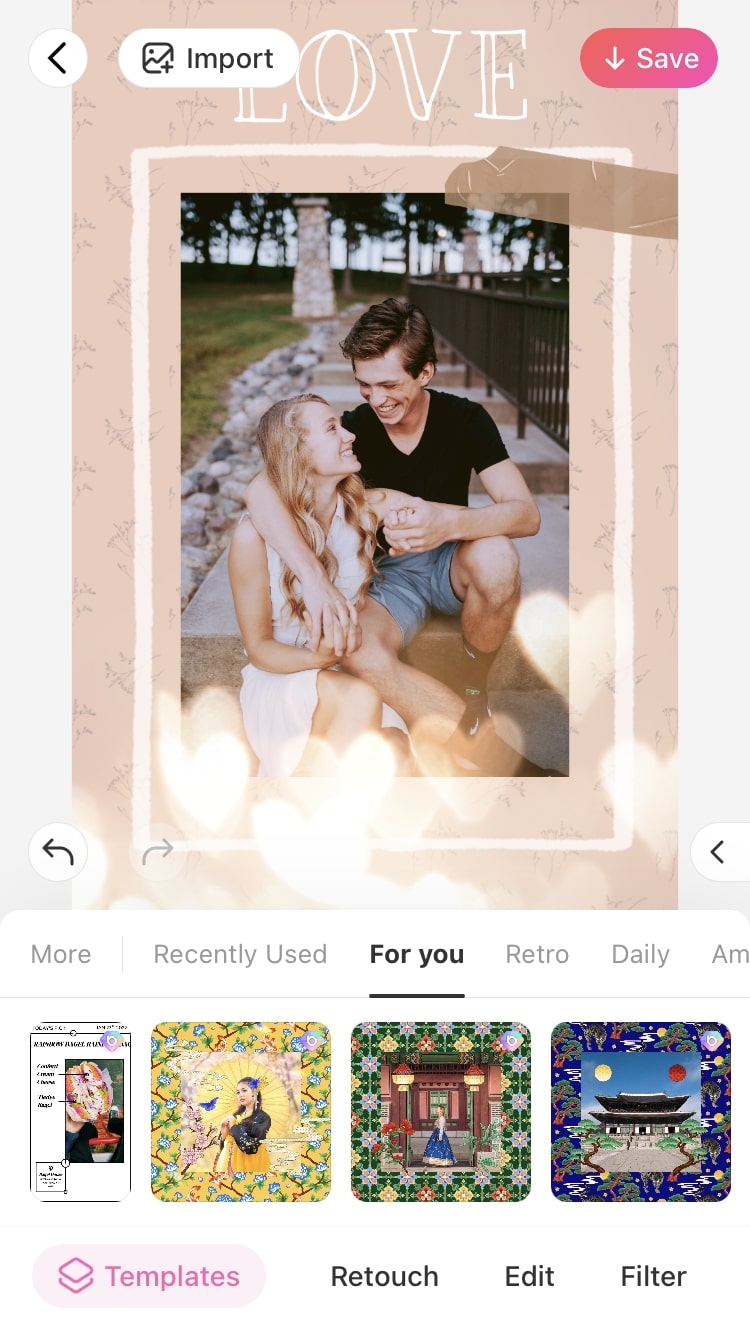 You can achieve the cute aesthetic by bringing to attention the color, pastels and lighting. For decoration, aim for cute round and soft shapes such as hearts and stars, in various colors.
6. Romantic Aesthetic Edits
The romantic aesthetic will use some more dramatic compositions and lighting, with a less pastel tone. These edits too are made with the help of the already-created Templates feature of BeautyPlus.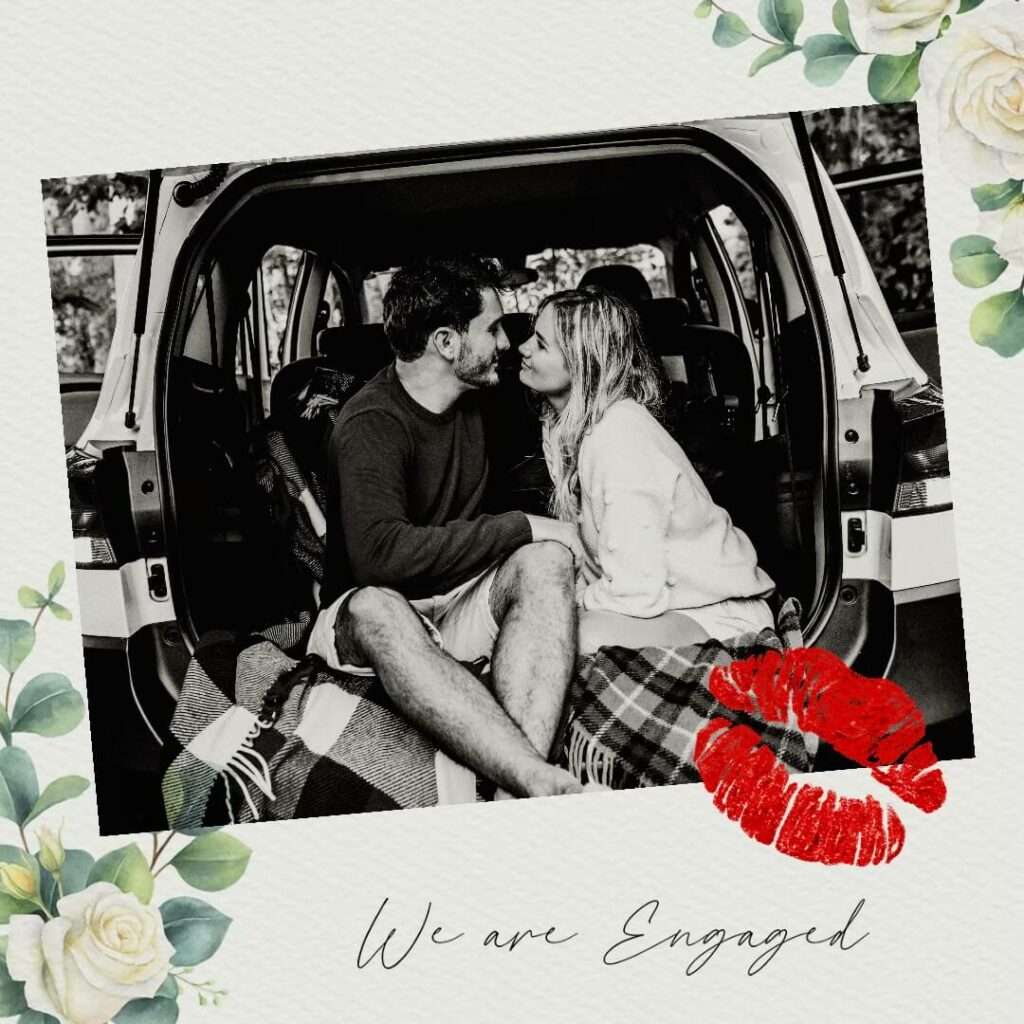 (Photo by Jonathan Borba)
To achieve a more romantic aesthetic and less of a cutesy vibe to your Valentines Photos, look for more of your traditional red hearts and patterns. To emphasize the red, you can even turn the base of your photo into black and white using some of the BeautyPlus filters provided in the app.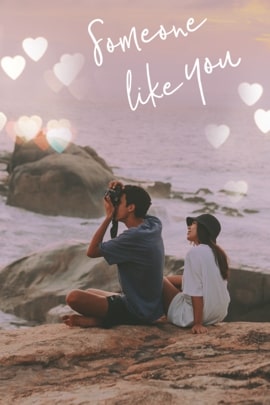 7. Step-by-step Tutorial for Cute Couple Edits
After going through all of our tools and steps, we'll be going over a beginning to end tutorial on how to create and edit a couple's selfie photo into a Valentine's Day themed edit! Take a look at our edit below, and you can read along to see how we get there.
1.The sky of original photo is not appealing, so we go to "Fantastic sky" and change the cloudy sky to a romantic sky.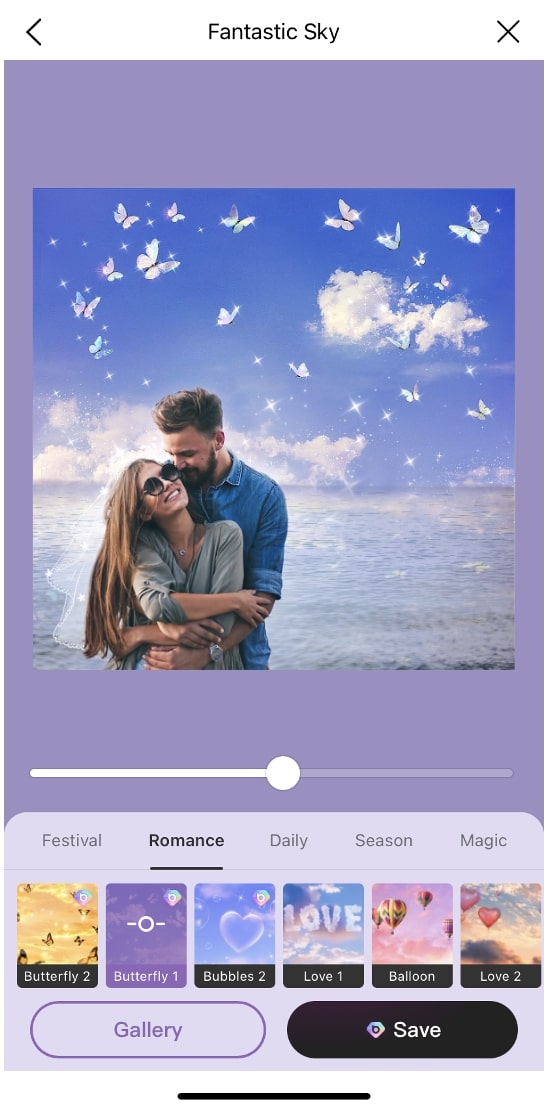 2. Next open a new photo and use the cutout tool, select the couple silhouette you want to work with in your background. Change its color overlay to "Black" and change the background to white.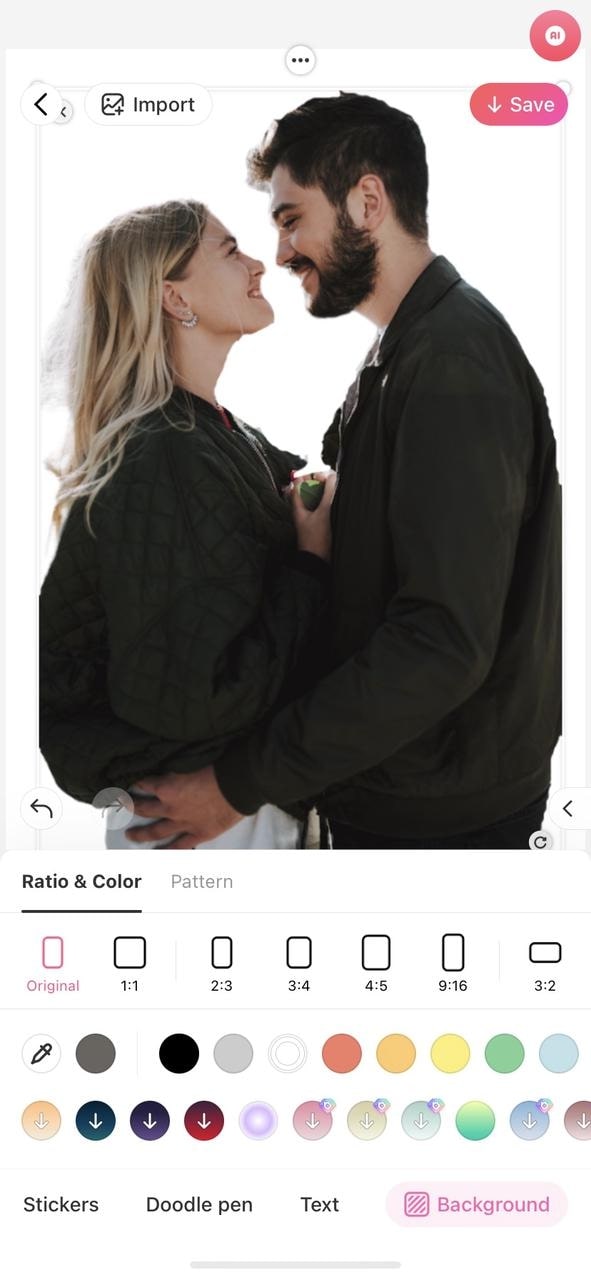 3. Import the photo with fantastic sky
4. Edit it in the Layer section and select "Screen", so the photo appears only within the silhouette.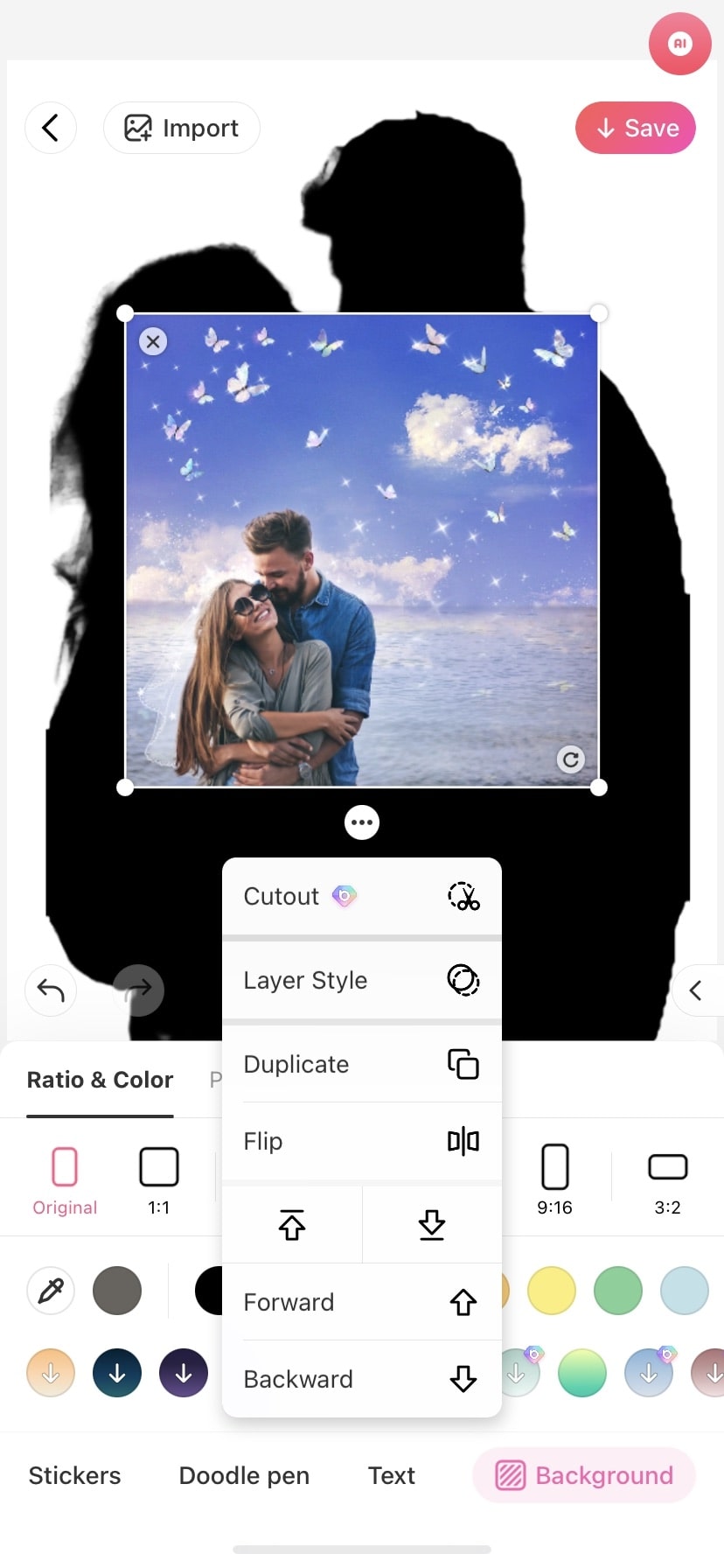 5. Decorate with Stickers and Text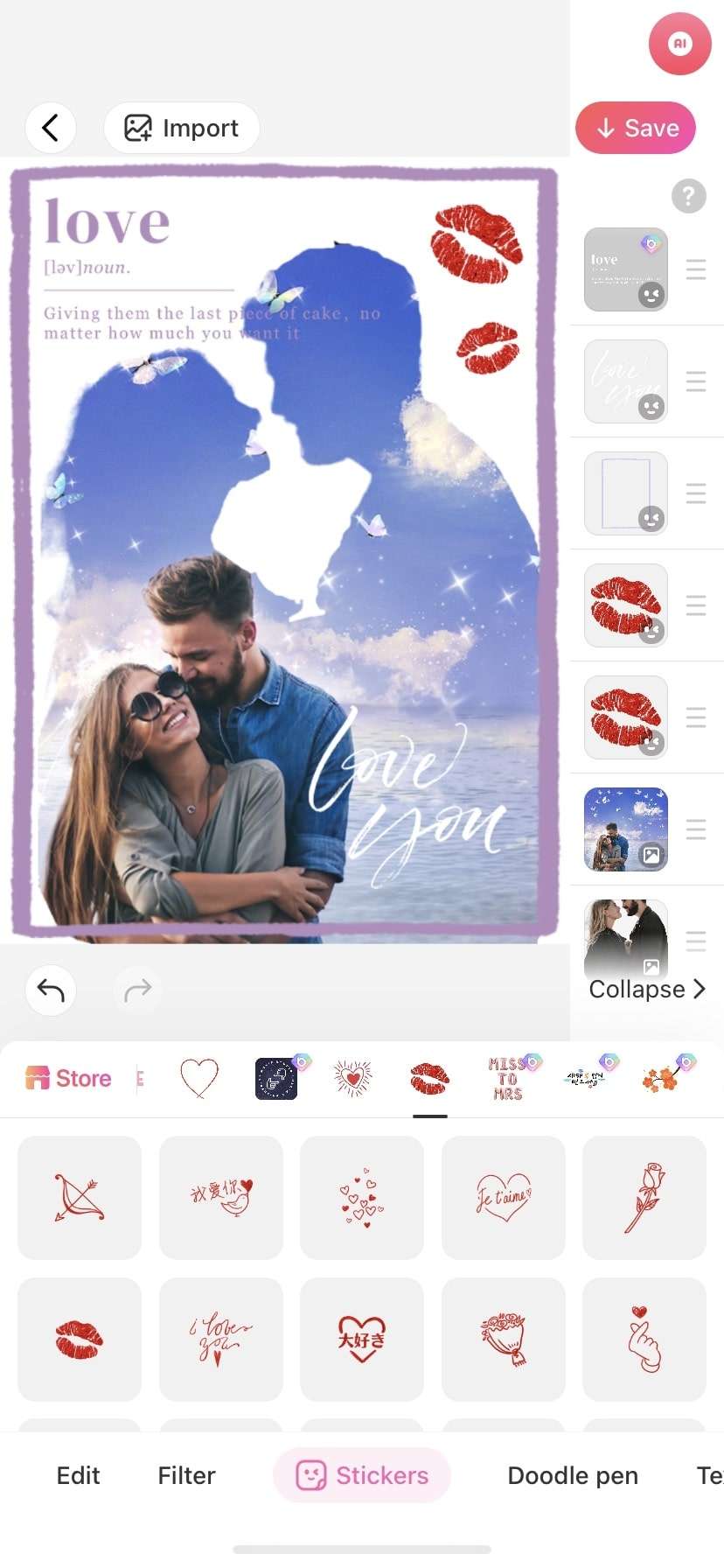 Pro Tip: the original color of the stickers including lips, love quote and rectangle frame are different. You can use "color overlay" and make them have the same color, which makes the edited image more natural and harmonious.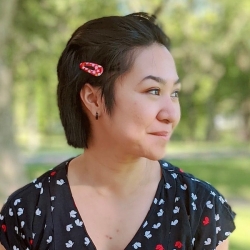 Latest posts by Samantha Lianes
(see all)