Spring is here! The sun is out, the flowers are blooming, and there's a hint of warmth in the air. Have you gone out to shoot pictures recently? Hopefully you have, so let's add a spring feeling to your pictures using Doodle Pen and Stickers on BeautyPlus, where having fun with creativity has never been easier!
Table of Contents
1. DIY Creative Spring Flowers
If you like staying at home, you can practice your drawing skills with BeautyPlus. Let me show you how to DIY spring flowers.
Preparation: Hand picture with Filter (PT02 or others)
Process:
Pick some doodle pens/stickers with different colors and textures and start drawing. I've written my choices below for your reference, but I would suggest you watch the step-by-step tutorial video above for more details.
Doodle Pen + Stickers
Doodle Pen (Basic-5) to imitate branches
Stickers (Sticker Store-Energy-flower world/sweet season)or Others to imitate flowers.
There are various types of flower stickers in the store. You can pick one, add as many flowers as you want, or change the size or place of the flower stickers to look more natural.
?Tip: Use Eraser in Doodle Pen to erase unwanted branches in front of the fingers, so it looks more real.
Doodle Pen + Doodle Pen
Doodle Pen (Basic-5) to imitate branches
Doodle Pen (Cute-sakura) or Doodle Pen (Dream-painting) or Others to imitate flowers. Compared with flower stickers, drawing with Doodle Pen is much faster. Just a few minutes and you're done!
2. How to Apply & Edit Your Travel Pics
We also want to share how you can use Stickers and Doodle Pen to light up your pictures of your every day life. Check out some examples below.
(1)Use Stickers, Doodle Pen, & Filters
Stickers are always good for decorating your pictures, and they can be used to apply:
Headdresses
Bouquets
Frames
Filters
Backgrounds
(2)Don't forget to try the Flower Headdress AR effects!
If you are in a hurry, it only takes one tap to get awesome selfies using the Flower Headdress AR effects. Find it under the "Accessory" tab in the AR section.

(3)Say goodbye to grey skies and bad weather
AI Sky Replacement gives your photos a perfect sky no matter what the weather conditions are. Say goodbye to overcast skies and relight your photos with a pink sunset sky or fancy whale clouds.
With BeautyPlus, you can not only take great-looking selfies, but also add more fun to your daily pictures with Stickers, Doodle Pen, and Text effects. Explore more and unleash your creativity with us this spring!
See you next time!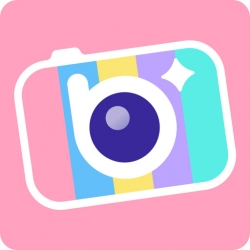 Latest posts by BeautyPlus Team
(see all)