If you have been active on social media, you would see that outfit pictures have been all the rage
on every platform. Thanks to TikTok, much of today's popular content consists of showing off
one's fit details and dressing in various styles. And what better way to keep up with the trends than to take and edit your own stylish fit pictures? BeautyPlus has all the tools you need to make
your outfits even more fashionable with successful edits, so here are some editing techniques to
make your social media game on point!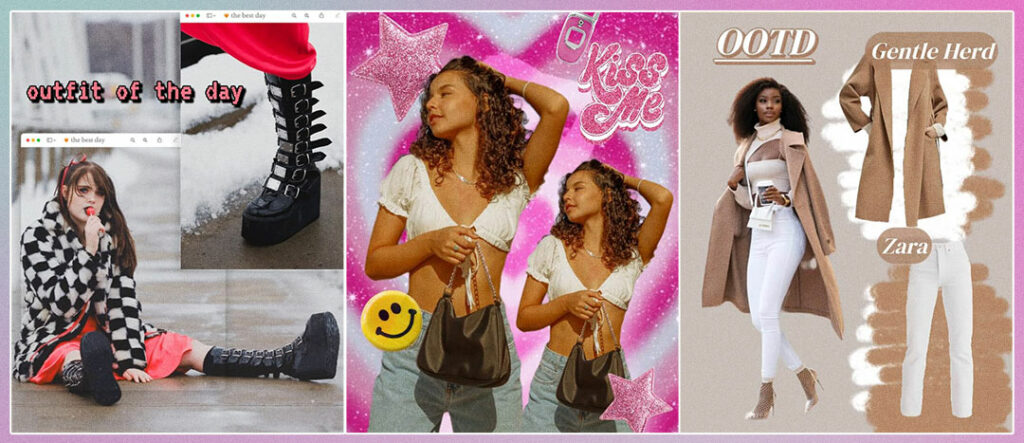 Table of Contents
Stylize Your Photo into an Aesthetic Layout
Create Themed Edits that Match Your Outfit
● Edit to Show Off Your Outfits
Providing your outfit details or where you got it from is a wonderful way to document
your fits, whether for yourself or presenting it for social media following. However, it is easy to
get stuck in posting the same old, boring pictures that display a close up of your clothes. So if
you want to stick out and edit your outfit of the day in a unique fashion, BeautyPlus' "Cutout,"
"Doodle Pen," and "Text" tool is perfect for curating an aesthetic photo. Let's take a look at an
example edit!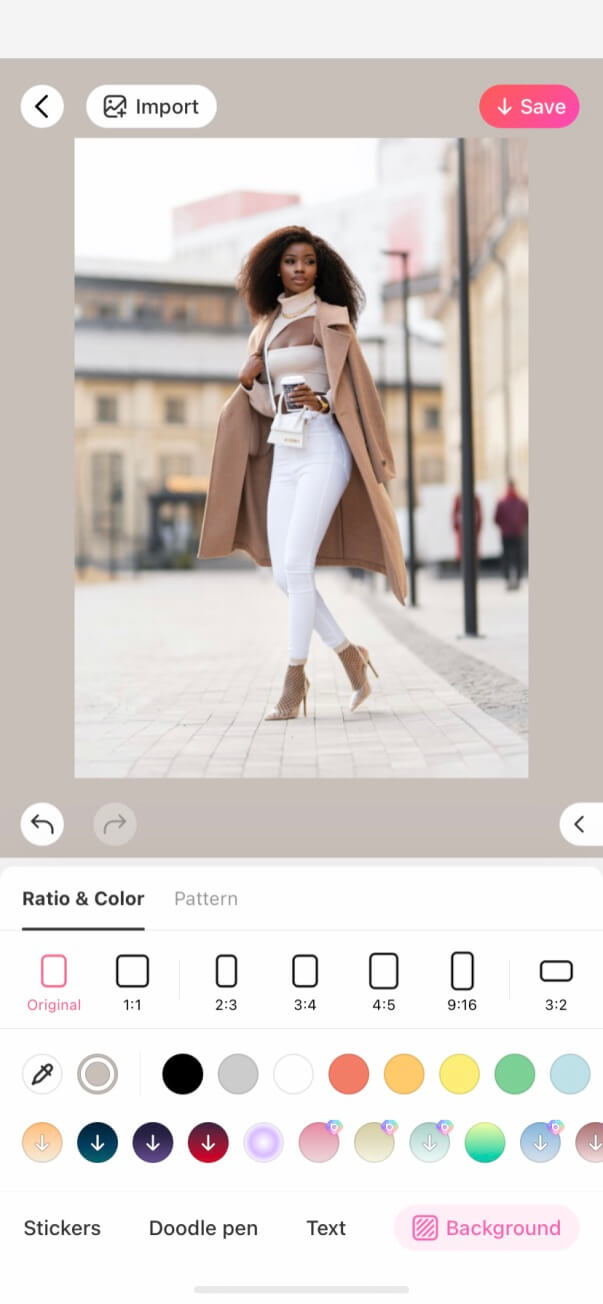 1.Import your full outfit photo and navigate to the "Background" tab. You can choose any
background color you want, but for this example, I went with a neutral beige that matches
with the neutral toned outfit.
2. Select the area you want to cut out – you can do this manually or use the "Auto-select,"
which is currently only available for cutting out people/figures.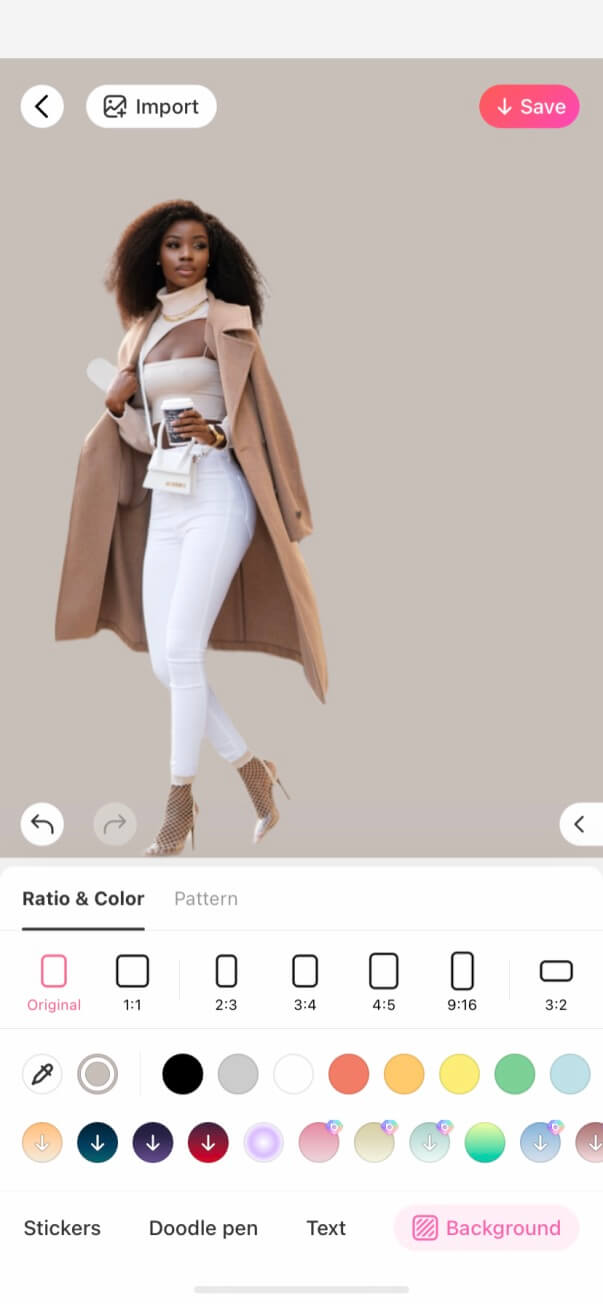 3. Now that it is cut out, position it where you want and import any other photos that display
your clothing details.
4. Since I wanted to show off the brown coat, I used this photo with the "Cutout" tool and
outlined and filled it in.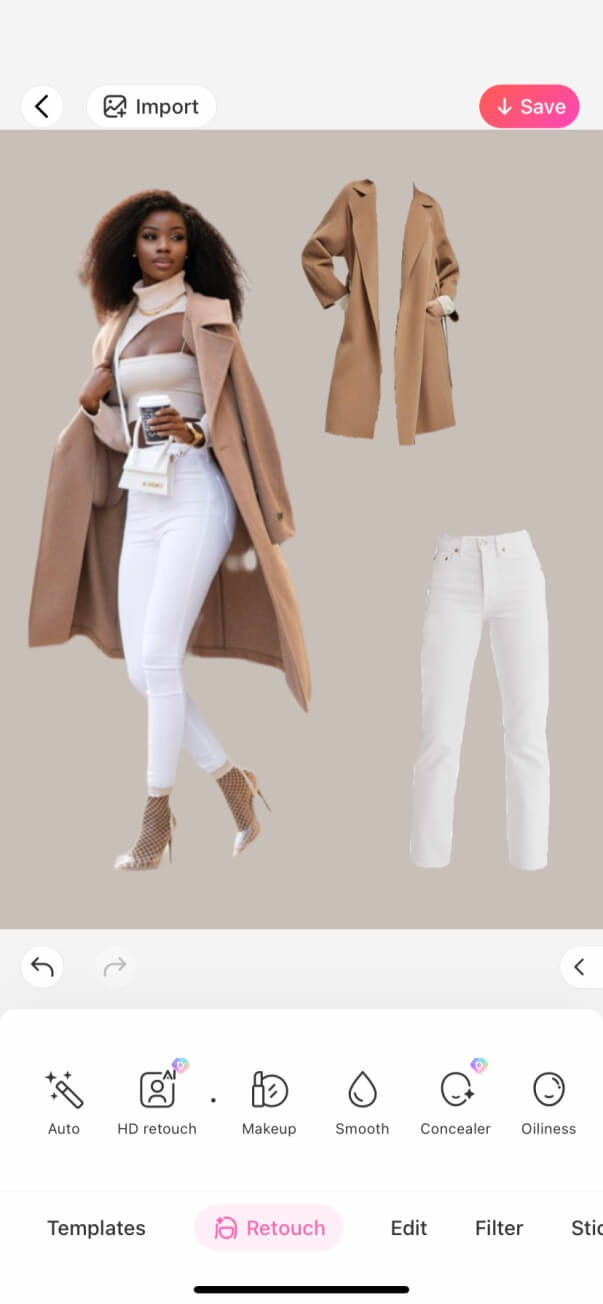 5. These are what the clothes look like cut out! Again, position it the way you think looks
best.
6. I then went to the "Text" tab and chose a classy font called, "DM Serif Display" that
compared well to the minimalistic-chic aesthetic of the outfit. I changed the text to
"Gentle Herd," which is the name brand of the coat!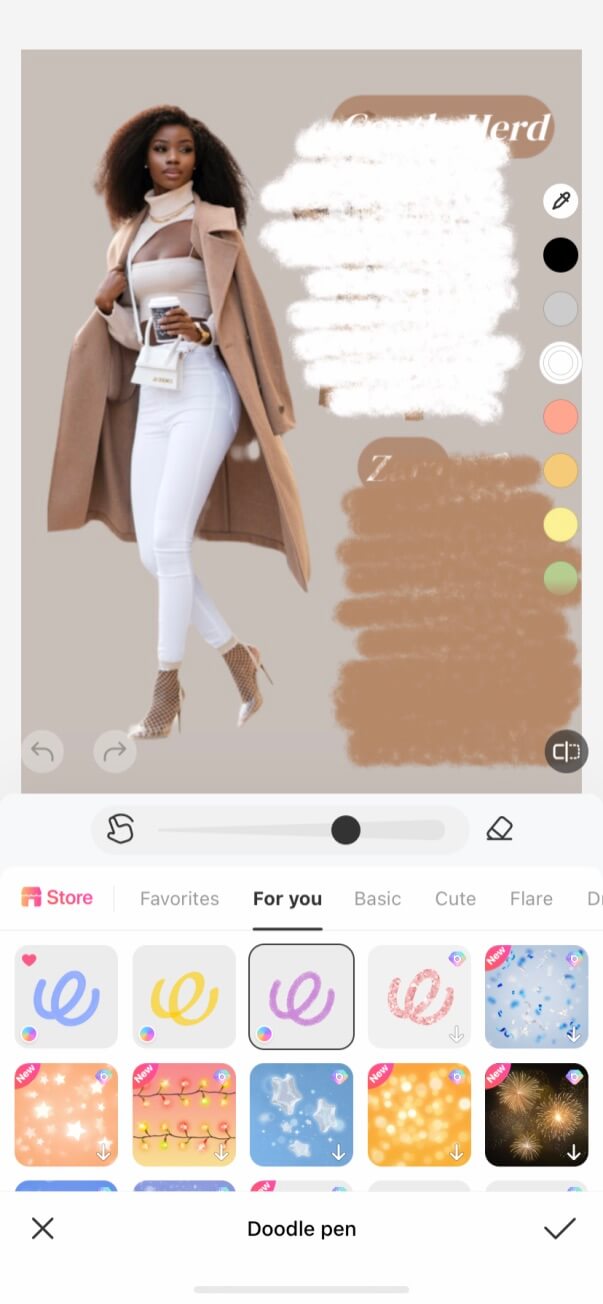 7. To fill out the empty space and better readability, I added a brown background to the text
at 80-opacity, rounding the corners so that the text doesn't read too sharp. I repeated this
process for the white pants.
8. For more decorative elements, I used a "Doodle Pen," and drew this thick, zig-zag pattern
that matched the outfits' color.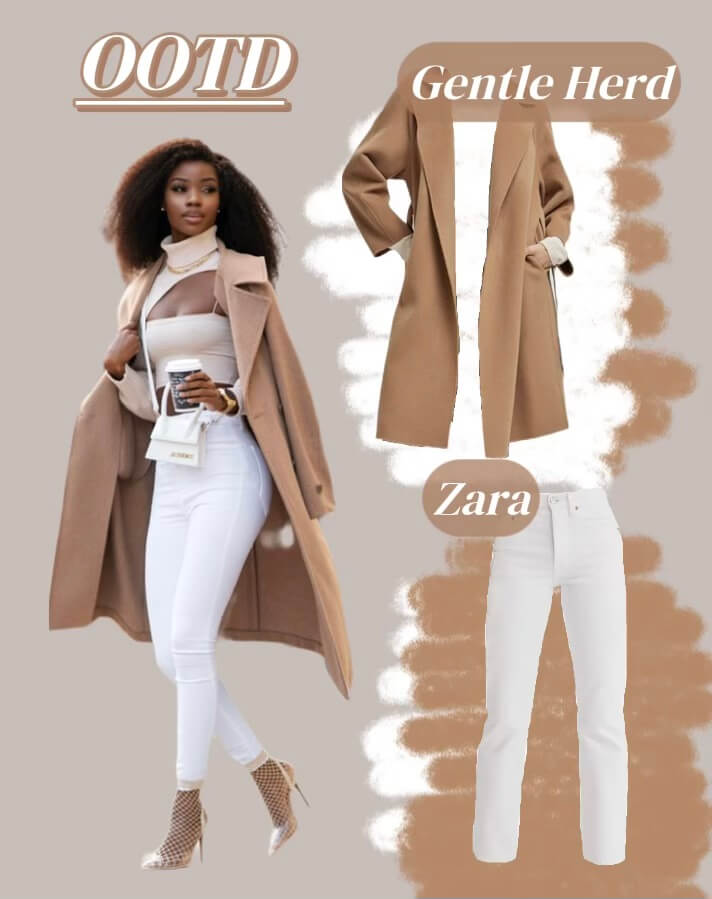 9. Next, click the three dots to move the doodle layer backward so it is behind the clothing.
I layered another doodle pen with contrasting colors for more detail.
10. I added an "OOTD" label at the top for the finished look! Now your outfit-of-the-day
picture is more in style!
● Stylize Your Photo into an Aesthetic Layout
Templates are an easy trick to achieving a complex looking edit with minimal steps!
BeautyPlus offers a variety of templates that you can use with any outfit aesthetic, such
as this example that has a grunge-goth aesthetic.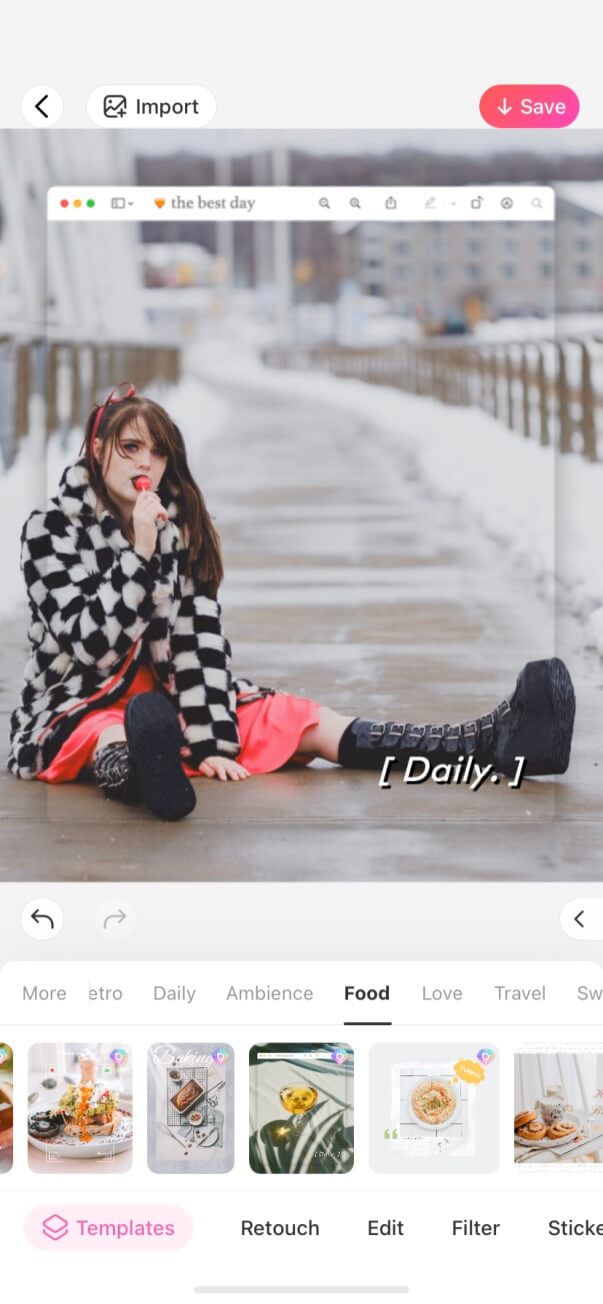 1. First, go to "Templates," and choose one you like – I went with a template under the
"Food" tab.
2. I then adjusted the size of the website border design and duplicated it so I can add another
image that matches the sitting model!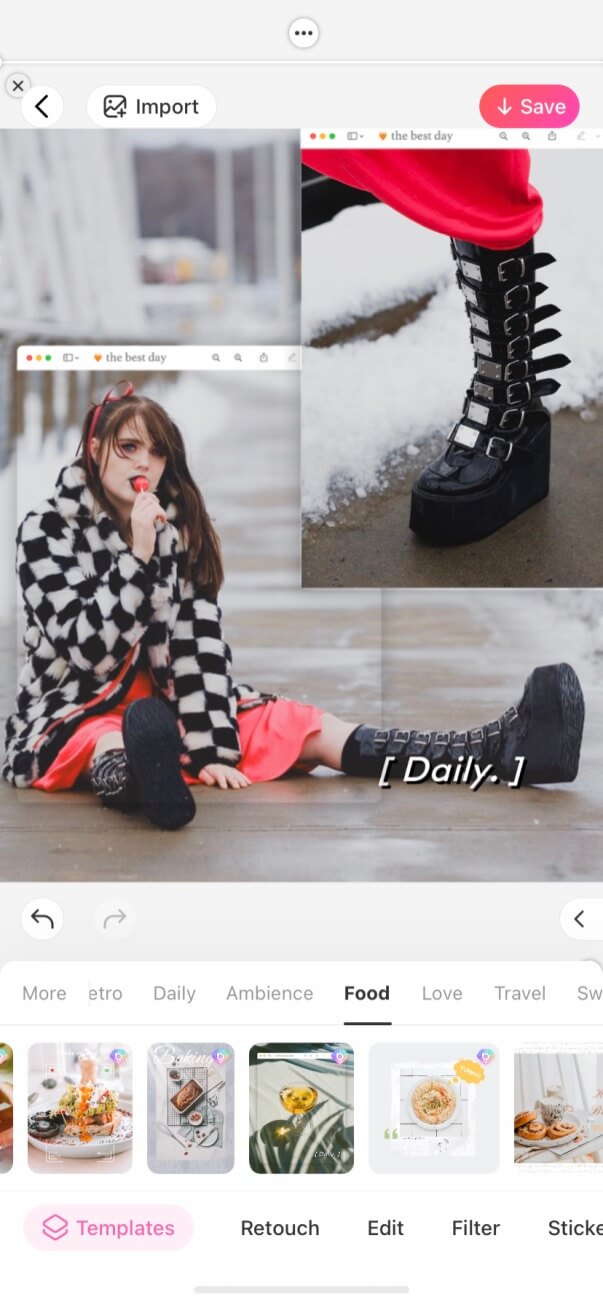 3. Import your photo to create an outfit collage. In this case, I chose an up-close shot of the
shoes, and aligned it accordingly.
4. To match the OOTD fashion theme, I altered the bottom text that says, "[ Daily. ]" to
"outfit of the day."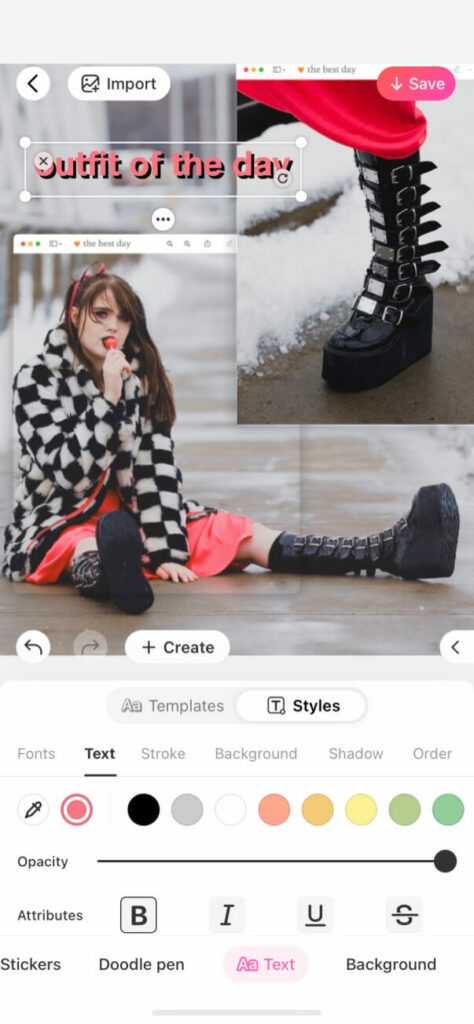 5. Next, I altered the text style by changing the color to a pinkish-red that matches the dress,
and by bolding it so it stands out more. I also added a black stroke for contrasting colors.
This improves its readability!
6. As a finishing touch, I altered the font to "VT323," which has a futuristic/edgy vibe that
goes well with the outfit.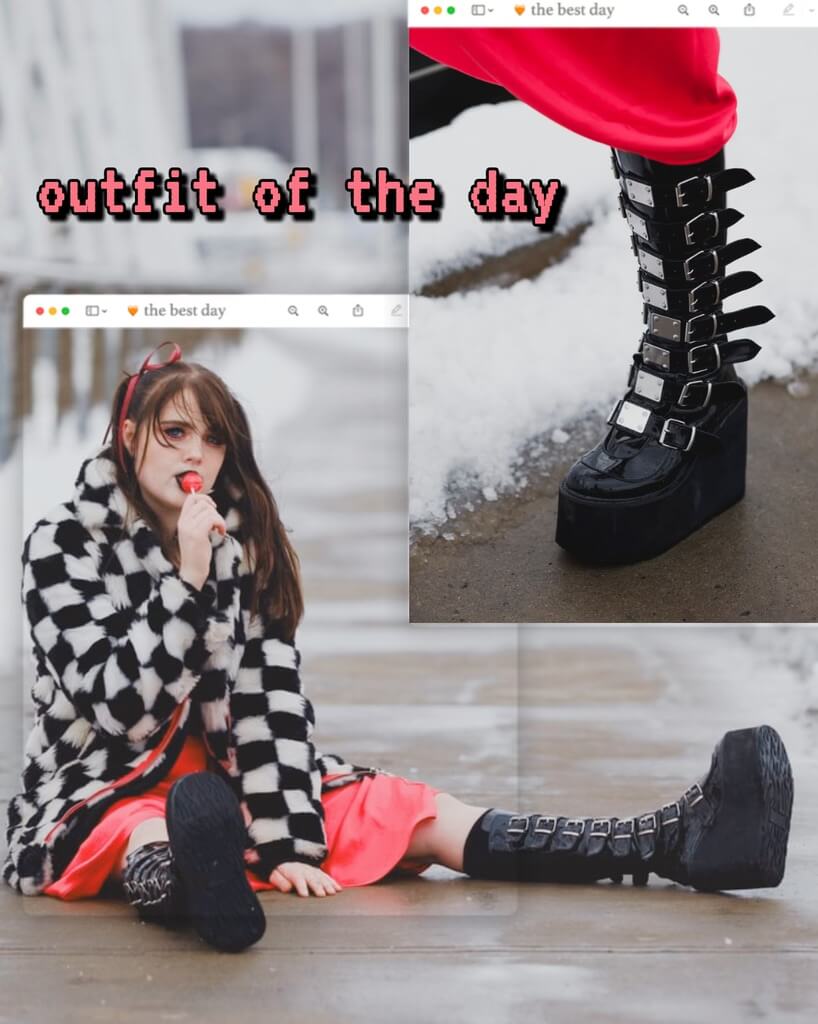 7. TA-DA! The final edit displays the outfit interestingly, while showcasing its aesthetic
flawlessly.
● Create Themed Edits that Match Your Outfit
Using a personalized background along with the BeautyPlus' stickers are also great for creating
more stylized and design heavy edits that display your cute outfits artistically. For example, an
aesthetic that has been popularized due to trends on social media is the Y2K aesthetic. Made up
of bubble gum to hot pink hues, wide denim pants, tiny bags, and bedazzled accessories, Y2K
can be seen everywhere through Instagram fashion! Take a look at a Y2K theme edit that can
simply be made with BeautyPlus:
1.I imported this glittery pink and girly background that matched with theY2K theme, and
then imported, auto-selected, and cut the person so that their outfit is focused on. I
duplicated it twice for a total of three "outfit/person" layers. For a glowy shadow, I
selected the second layer and changed it to "Screen," and adjusted the color overlay to
hot pink.
2. To the "third" layer, or the smaller version of the model, I added a blurred light pink
shadow for more texture variation.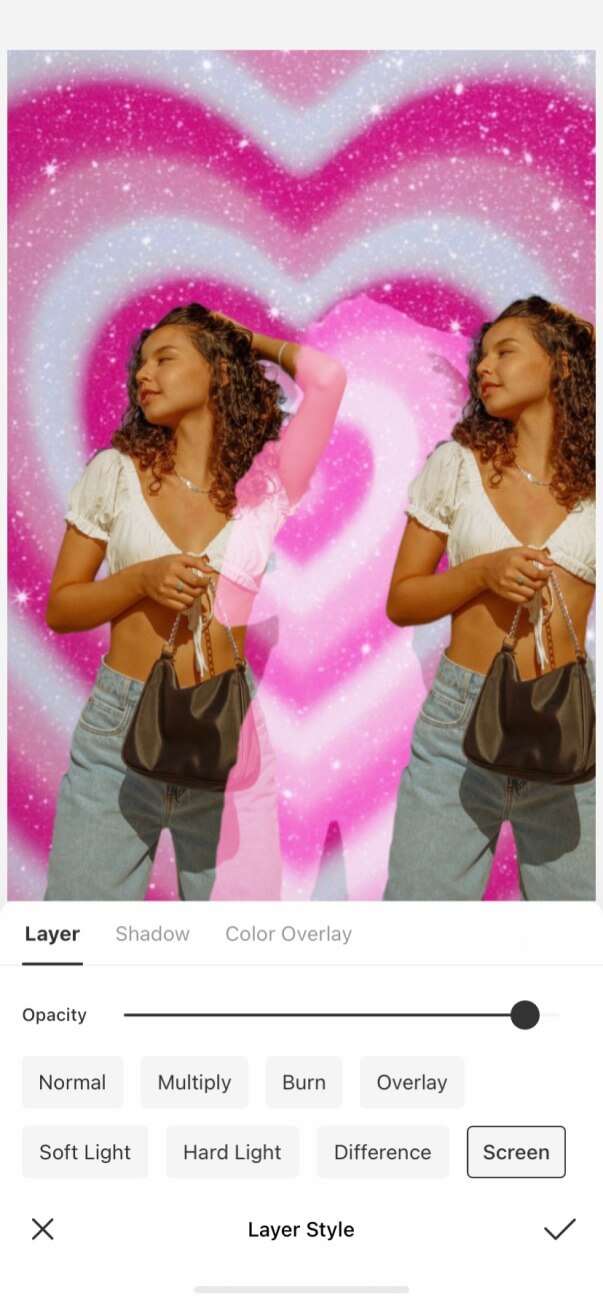 3. For stickers, I found the ideal pack – a Y2K one that lines up with the theme and is unique
to the app's potential!
4. I used matching color stickers and applied them where there is empty visual space so that
the edit feels more interactive. For clever layerings and a slightly see-through detail, I
made the yellow smiley face less opaque!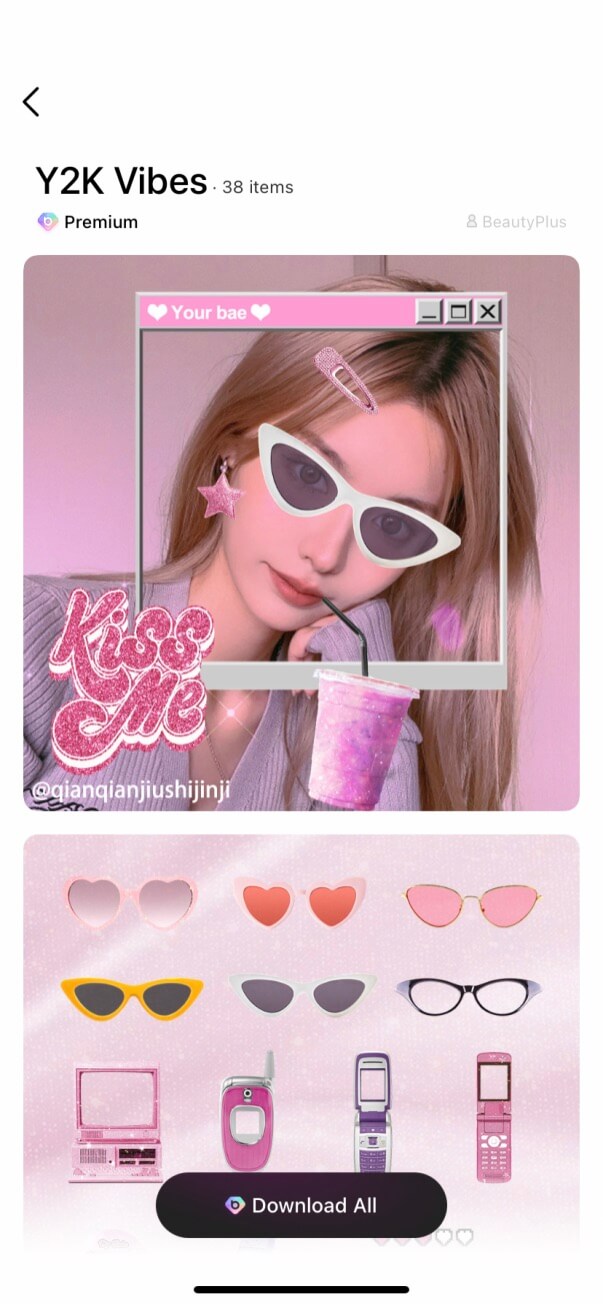 5. Lastly, I added another star at the top left corner and moved the layer backward to form
an illusion of depth within the edit.
6. And the end result is eye-catching and exciting! This aesthetic outfit edit is truly
reflective of its Y2K inspirations and is now completed!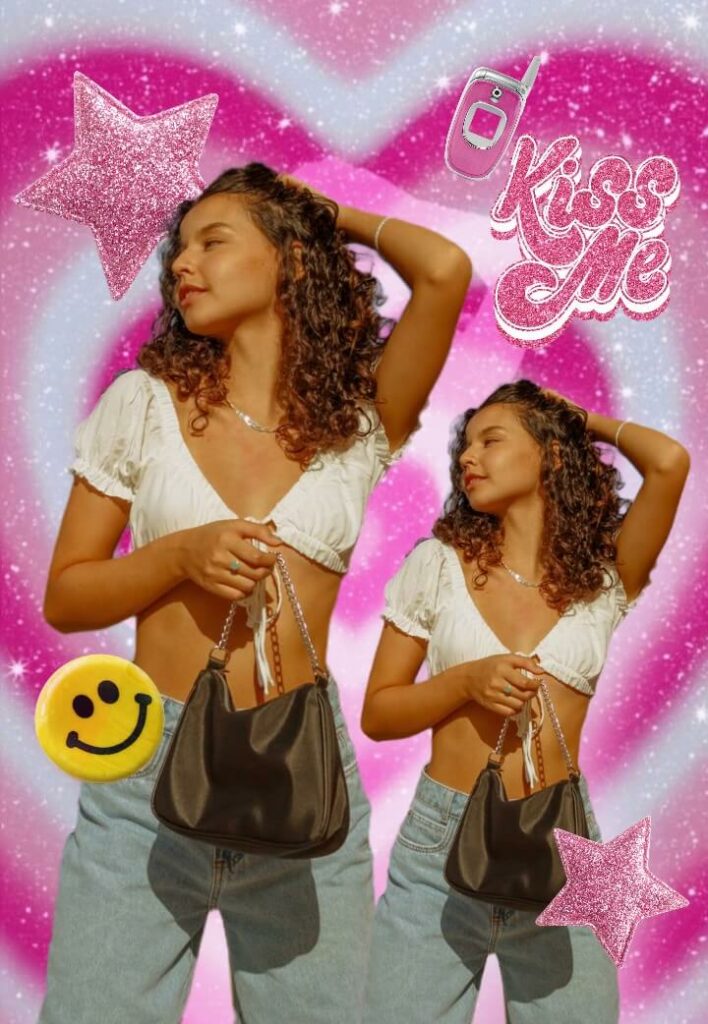 The ways in which one can alter their photos, whether it be to display an outfit's details, or to
flaunt a certain aesthetic, are endless with the aid of BeautyPlus. May these editing techniques
inspire you to upgrade your own outfit posts and happy editing!