Easily Remove Unwanted Objects from Photos
Say goodbye to photobombs and save your photos instantly. The best object remover app!
There are instances when you'll need to remove unwanted objects from photos, and that's when BeautyPlus's object remover tool can help. Just a few taps and swipes allow the magic eraser tool to clear objects fast and easy! Download the BeautyPlus app on Android and iPhone for free and remove unwanted people and objects from any photo!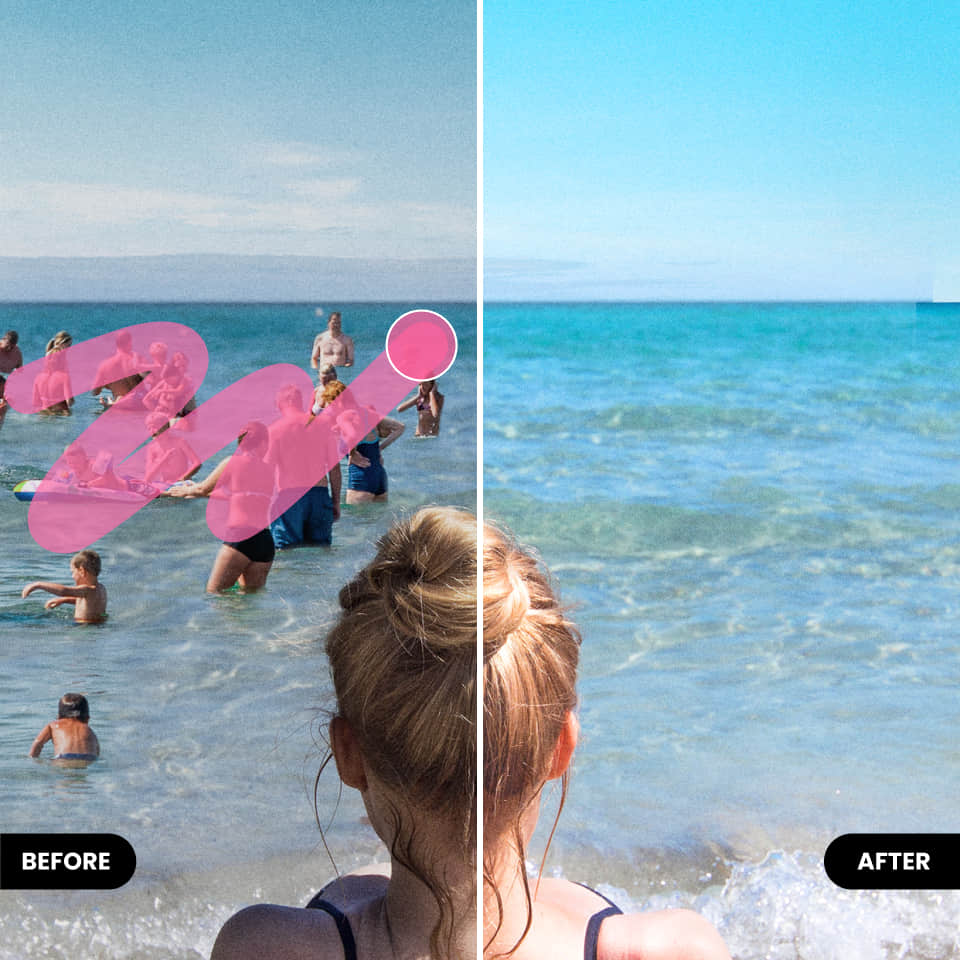 Remove Passers-by From Photos
You may take an awesome travel shot, but unwitting tourists can end up in the photo. Why not try BeautyPlus's remover tool to erase unwanted guests and save you from hours of editing? Once the figures are removed from photos, you can add additional stickers or apply filters from BeautyPlus editing tools to add some finishing touches.
Remove Your Ex
Some places and moments can be treasured forever in spite of an ex or soured relationships. We can help keep those memories and save your photos with the Object Remover tool. Cut unwelcome people from photos as if they never existed.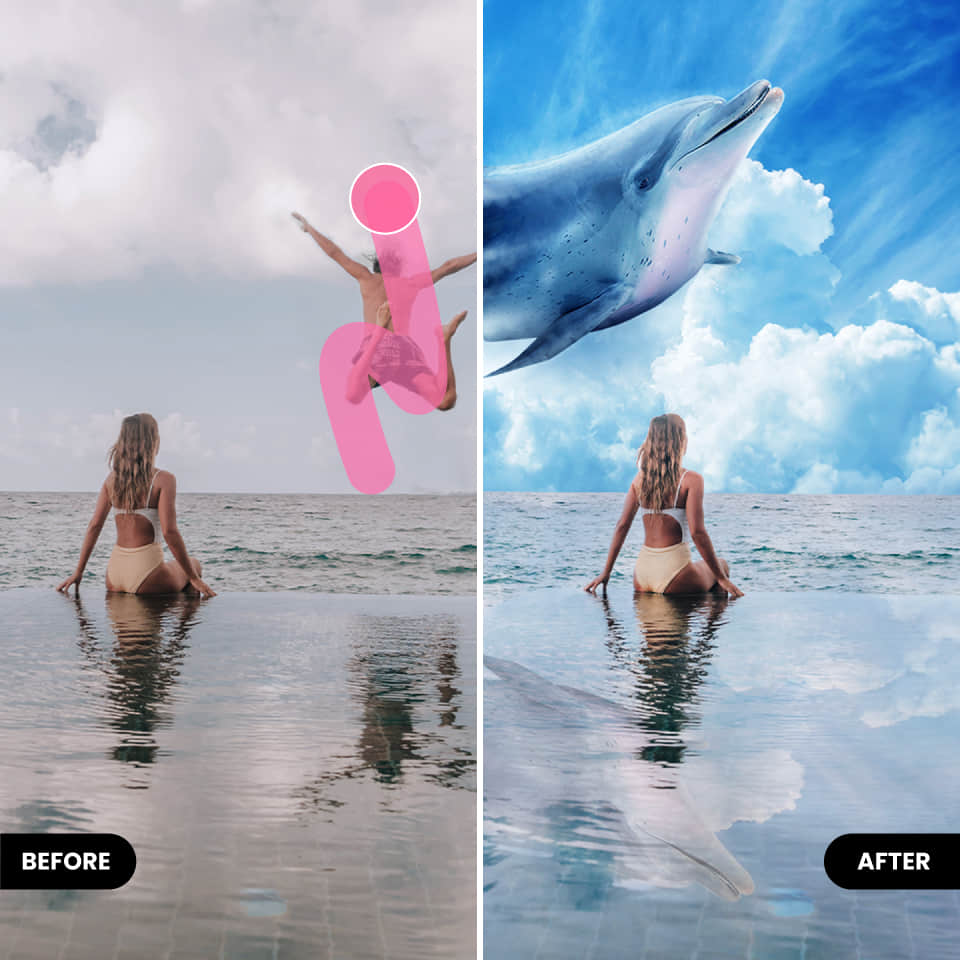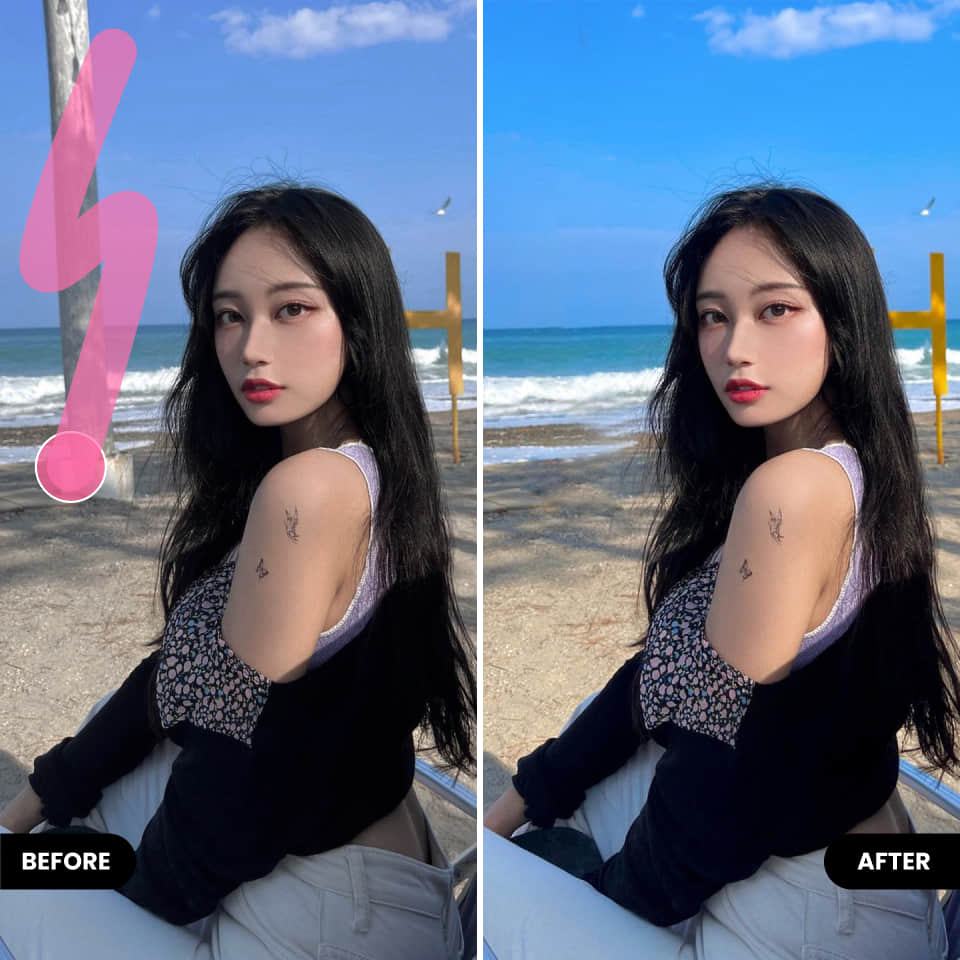 Remove Background Clutter
There are many things like power lines, shadows and rubbish bins that you don't want ruining your otherwise perfect photos. No worries. BeautyPlus can help you remove background clutter from photos with the Remover tool! If you want to completely remove or change the background, you can use the Remove BG tool to put yourself anywhere you want to be!
Remove Distracting Text or an Annoying Logo
Using the Remover tool, you can remove unwanted watermarks, text, date stamps, or any other elements from photos. The editing process is easy. Import a photo, select unwanted objects for removal in pink, and our magic eraser automatically identifies and erases them in seconds.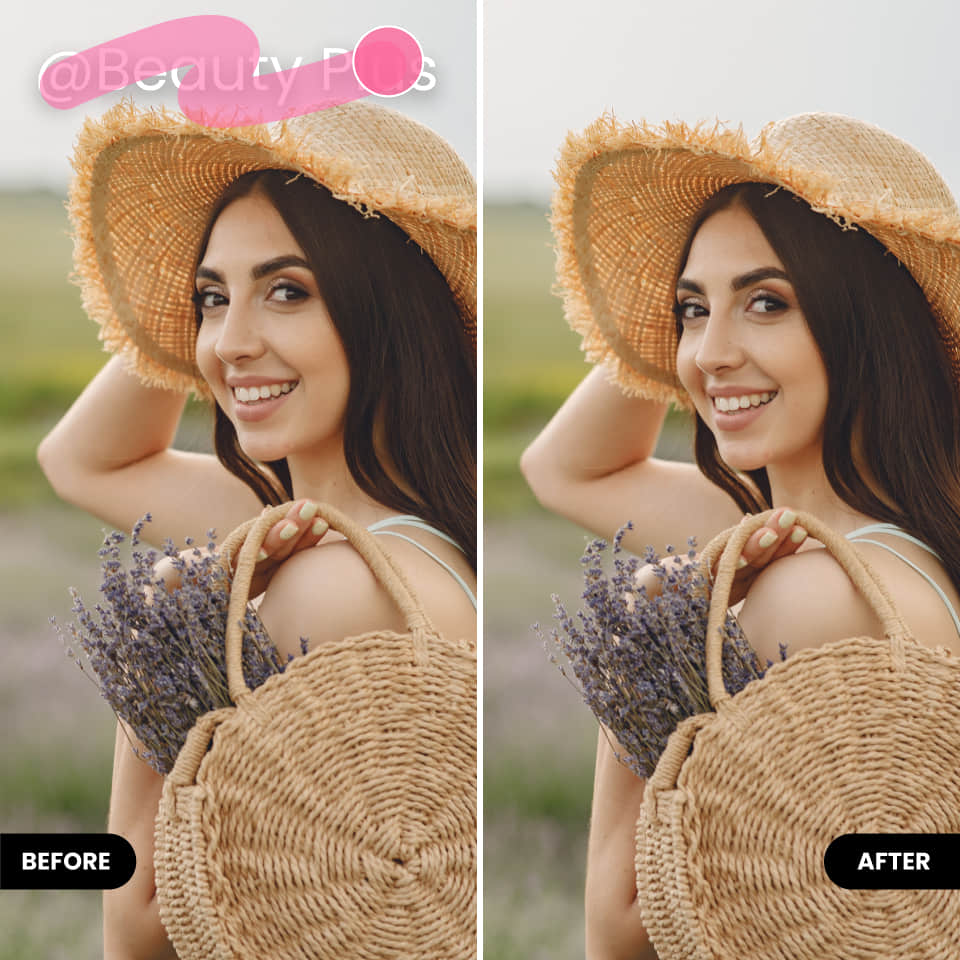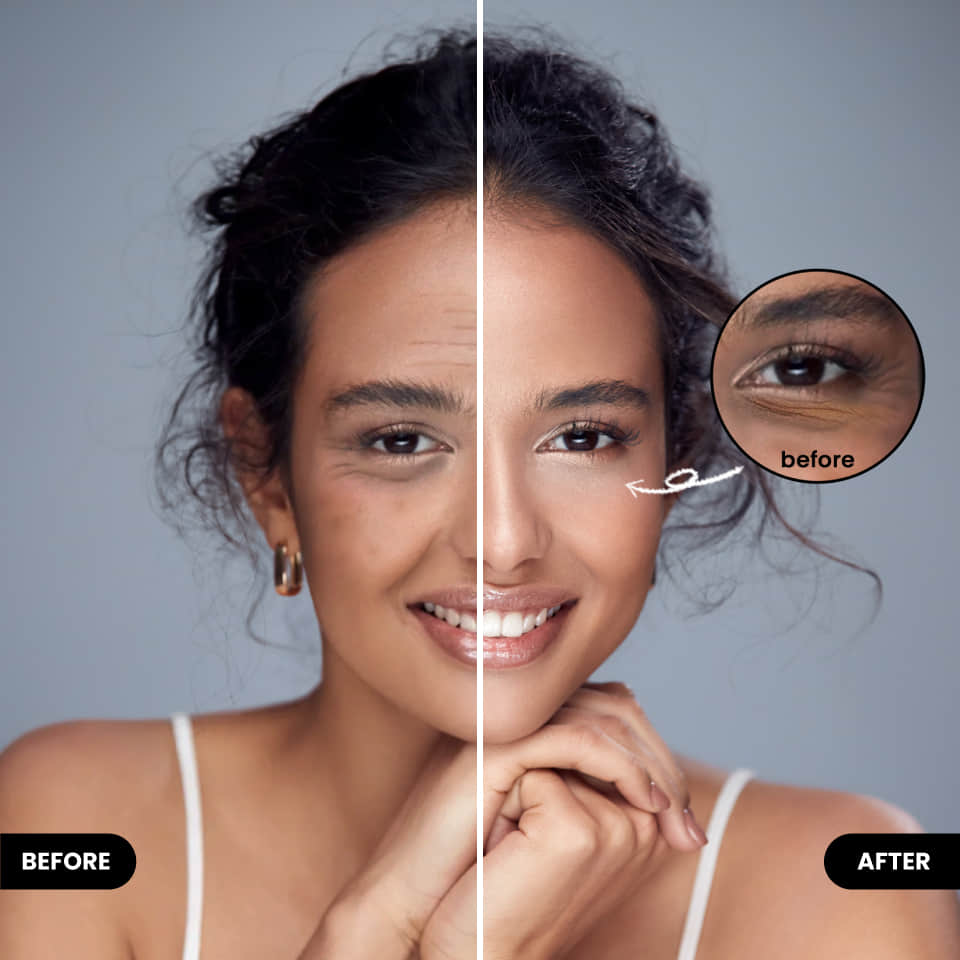 Remove Wrinkles or Blemishes from the Face
BeautyPlus's Remover tool can also retouch your selfies! All the annoying wrinkles or blemishes from a profile picture can be concealed quick and easy. Simply adjust the tool's brush size for perfect details. You can also use the Retouch and Ace features for flawless skin.
Say Goodbye to Unwanted Objects in Seconds