Look Good
with Perfect Makeup
From lipstick, eyelashes to eyebrows, come try our makeup looks to feel chic and unique! The best free makeup editor app ever!
Curious to know what you'd look like with a different hair color? Wanna know which lipstick color suits you best? You can try each makeup tool in real time to see for yourself. Download the BeautyPlus app on Android and iPhone for free and check out the advanced makeup options!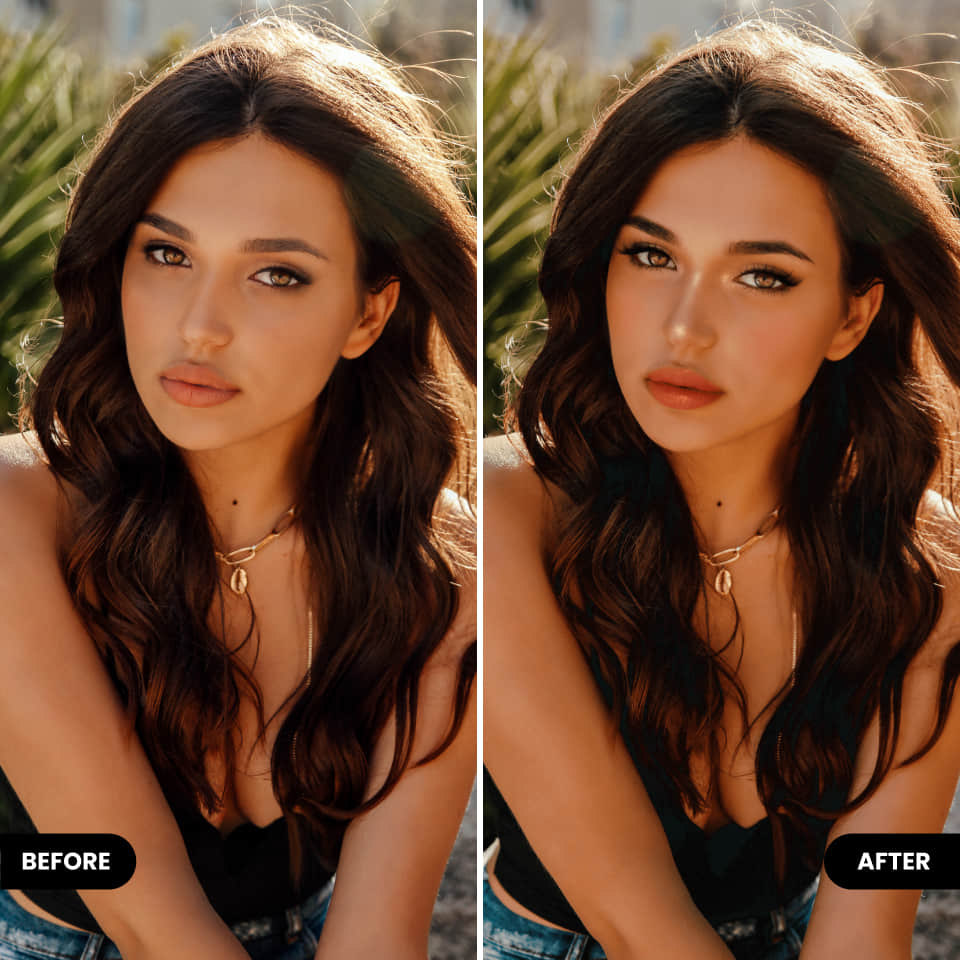 Magical Makeup Looks
BeautyPlus is a popular selfie face editor app that offers trendy makeup looks for photo and video. Give yourself a new look with these presets that combine a variety of makeup effects. You don't have to manually select and adjust each effect, but you can browse and select makeup looks that instantly brighten your face for perfect selfies!
Easy-to-use Makeup Tools
Lipstick
Get a uniquely stylish look by changing your lip color from red to pink, and lip textures from matte and gloss.
Blush
Apply a different blush for a energetic appearance.
Contour
Drag the slider to contour your face and create a lifting effect.
Eyebrow
Easily apply dozens of eyebrow shapes & colors.
Eyelashes
Add eyelashes to your photos with different styles and colors.
Eyeshadow
Try the eyeshadow editor with many styles and colors.
Contacts
Easily transform your eyes with natural colors like red, black, blue, green, and more.
Eye Smiles
Add eye smiles for a more cheerful and youthful look.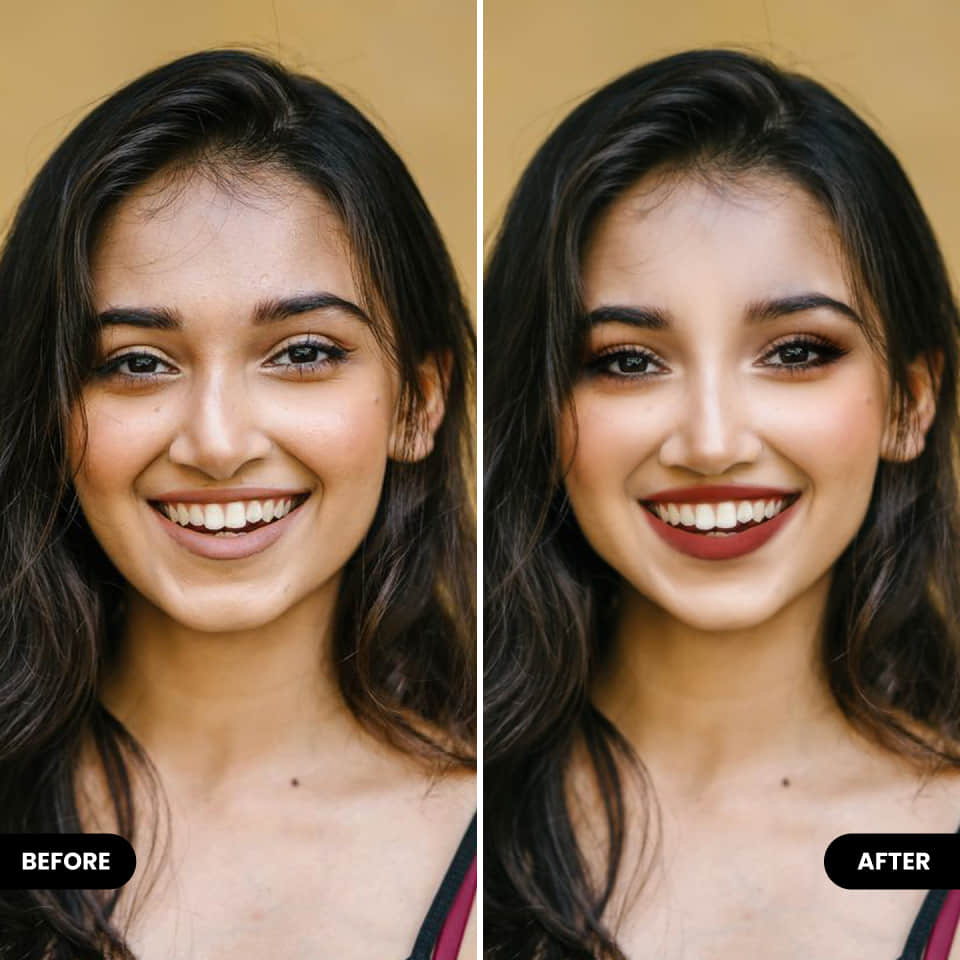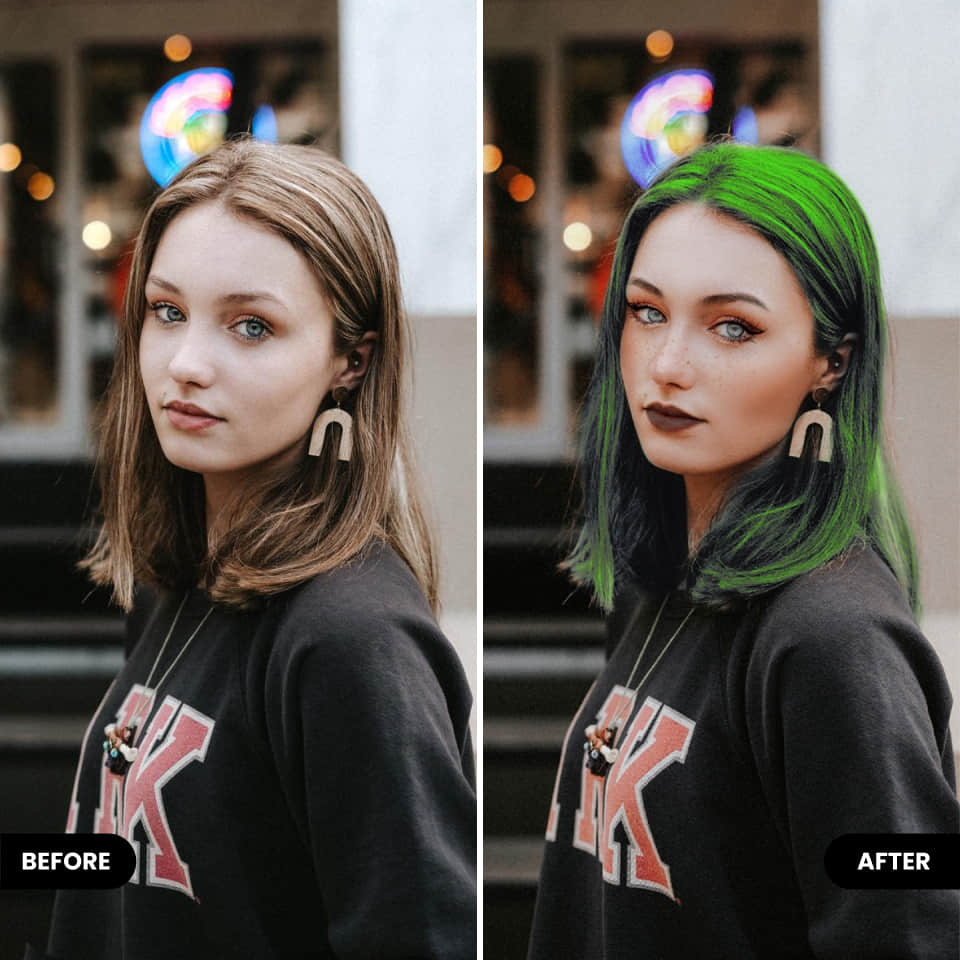 Virtual Hair Dye
This hair color changer in BeautyPlus creates stunning visual effects without applying makeup. Change your hair color and see how you'd look with pink, blue, blonde, grey and other fun colors. Start your digital makeover by choosing a new hair color for a fresh new look.
Transform Your Selfies from OK to OMG with Makeup Tools!