10 Useful Re-Touch Editing Tools To Use For Your Photos
BeautyPlus has so many incredible tools to enhance your look with hardly any work. Some of these editing tools have been my number one go-to tools for years. I guarantee these 10 tools are going to be tools that you will probably use on a long-term basis. Keep reading while I tell you 10 useful retouch editing tools for your photos. Only on the best photo edit app ever!
Table of Contents
1. 3D Highlighting Tool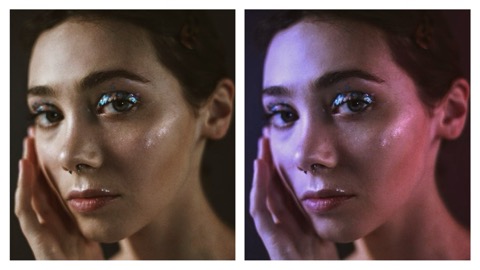 Photo By Olenka Via Pexels
The 3D Highlighting tool improves the look of your photo. If you like LED lights for rooms, then I recommend you use this tool.
In the example above I used Neon01. This tool comes with many other different 3D highlighting options like Ring light, Rembrant and Butterfly. The 3D Highlighting tool is also perfect for those who love selfie lights, this tool will give you that look you're aiming to achieve with your photo.
2. Head Size Tool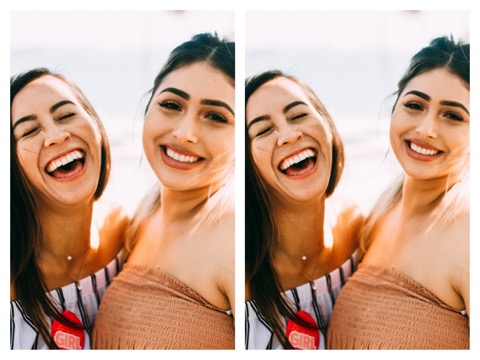 Photo by Omar Lopez Via Pexels
We all know what it's like to take pictures. Sometimes you can get the perfect picture, but at the same time, you notice that one flaw that you think ruins your picture. If you find that your head looks bigger than usual in photos, the head size tool is for you.
You can simply use the slider to adjust the size of your head to your liking. The head size tool also works for more than one person in the photo. I think this tool is great because it can turn the biggest head into an average head size!
3. Dark Circle Tool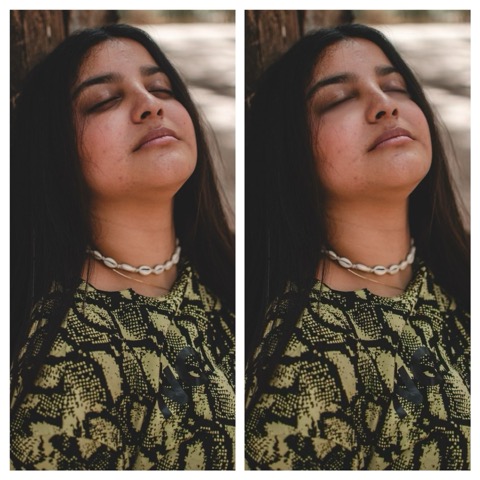 Photo by Nizar El Mbarki Via Pexels
The dark circle tool is the definition of a lifesaver. I truly mean that! Coming from someone who gets dark under-eye circles sometimes. Simply press under the eye on your photo, and watch it slowly erase away.
I recommend saving the photo after erasing it once, then going back another round with the dark circle tool. If you're also looking to get rid of dark circles in photos fast, I promise this is the fastest way for you.
4. Teeth Whitening & Teeth Correction Tool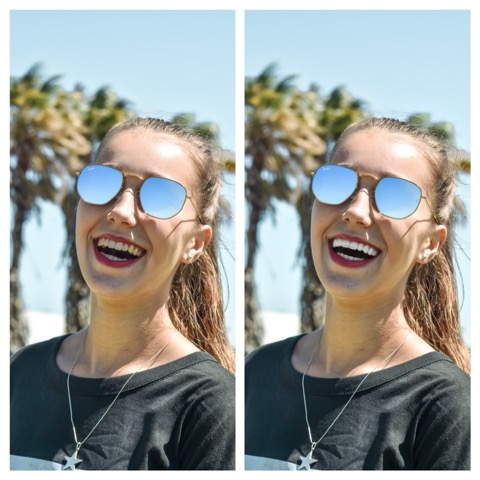 Photo by Florencia Simonini via Unsplash
Having a bright white smile in your photo improves your look a lot more. When I first found out about the teeth whitening and teeth correction tool, I was very happy to finally find something to enhance my smile, without all the extra stuff.
These two tools are very simple to use. For the teeth whitening tool, simply Press on your teeth until the whiteness is visibly shown on your teeth. For better results, you can also save the picture, and go back another round. This is the best teeth whitening tool ever made for photos! As for the teeth correction tool, it automatically corrects the alignment of your teeth. Be sure to check these two tools out!
5. The Acne & Smooth Tool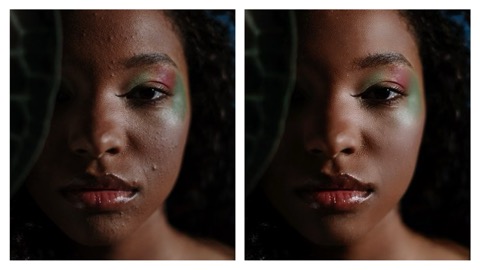 The acne tool makes it possible for you to remove any acne, blemishes, and even acne scars on your face. Just tap on the spots on your face where it's needed. The smooth tool is a wonderful addition after using the acne tool. I find that it seals the look together.
As you can see in the results above, The after results have a smooth finish and no visible acne. Isn't it amazing how you can do the bare minimum to remove visible acme in your photos? This tool is honestly very amazing. Go check it out now!
6. The Oiliness Tool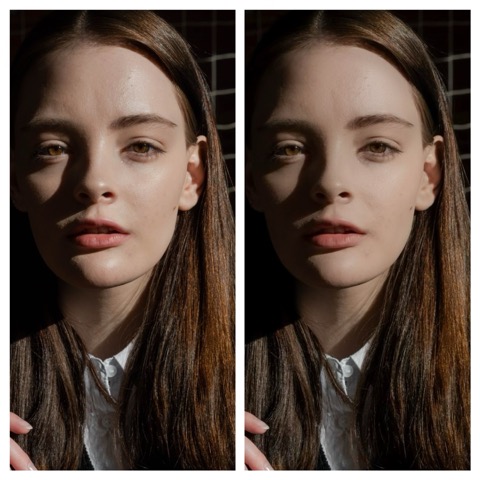 Photo by Cottonbro via Pexels
If you don't like the oily face look, not a problem! BeautyPlus's Oiliness tool is very useful. Simply tap on the oily areas on your face. You will notice the oily areas on your face going away. This tool absorbs the oily look and gives you a matte finish. The oiliness tool is great for oily skin in general. This means you don't have to use it on your face only. You can use it all over your body. Wherever you feel is too oily!
7. The Slim Tool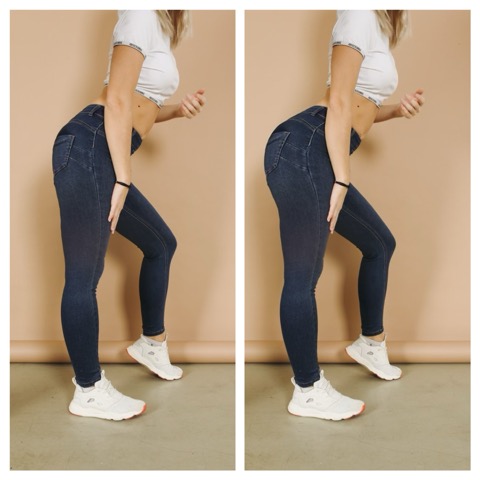 Photo by Polina Tankilevitch Via Pexels
The slim tool is one of those tools on BeautyPlus where you can make magic happen. Literally! It is the best tool you can use to enhance your body to your liking. Although most of us love our natural bodies, it never hurts to make a bit of enhancements. Simply use the slim tool on the area of your body that you want to enhance, whether it's your waist or booty, and just drag it in or out to your liking.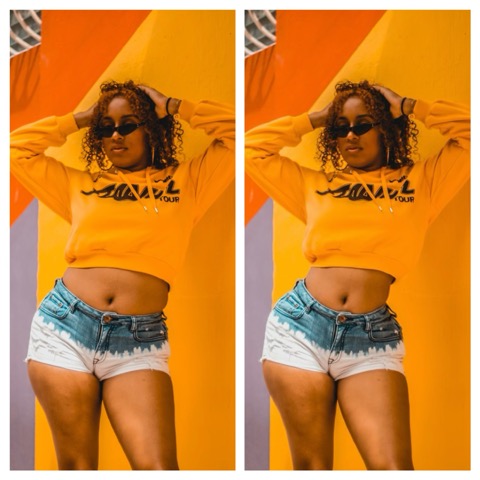 Photo by Alexander Krivitskiy Via Unsplash
As you can see in the two examples above, this tool can make it look like you have a booty that you worked hard for at the gym! If you've been looking for a great butt enhancement tool, this will be your best friend. If you're somebody who also desires an hourglass figure and a smaller waist, this tool will also be your best friend for that. Go try it out now, and give yourself the summer body look you desire!
8. The Reshape Tool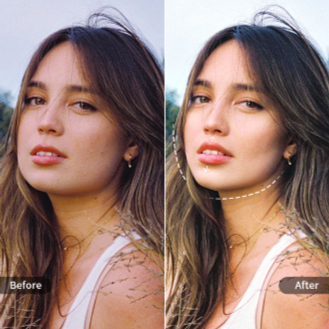 Photo by Matheus Henrin Via Pexels
If you want to know how to increase your lip size in photos. The reshape tool is the best tool ever!
In the example above, I enhanced the model's lips to give her fuller lips. All you need to do is select reshape, select lips, and simply slide the tool to make your lips as full as you want. You can even make your lips thinner if you want to. This tool also has other reshape options like face, eyes, eyebrows, and nose.
9. The Firm Tool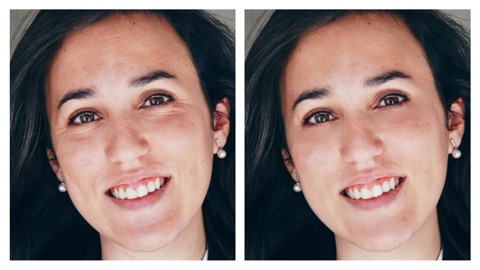 Photo by Rita Malçok Via Unsplash
If you have wrinkles, don't worry my friend! The firm tool is honestly a lifesaver. Even the smallest wrinkle on your face can be removed with this tool.
As you could see in the example above, the after results show no sign of wrinkles. You can simply tap on the areas of your face where there are wrinkles, or use the automatic option that automatically removes the wrinkles for you.
10. The Body Tuner Tool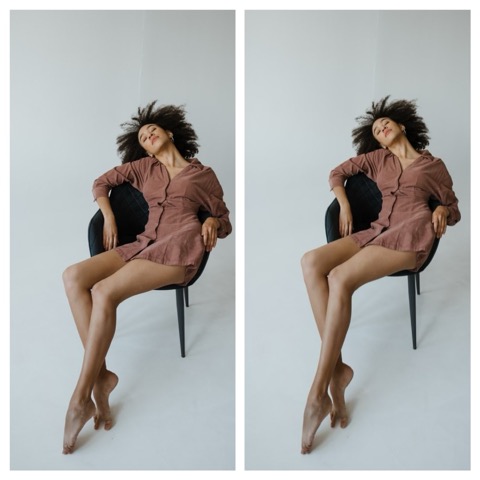 Photo by Polina Kovaleva Via Pexels
If you like long legs in your photos, the body tuner tool is for you. We all know longer legs give photos a sexier look, and you can fully achieve that with this tool. All you need to do is drag to elongate your legs to your liking. Give yourself sexy long legs and try it out now!