6 Bomb Makeup Tools You Must Try On Your Photos
For a lot of us, having a face full of glam gives us a lot more confidence. Whenever I have my makeup done, my confidence usually goes from a ⅞ to a 10 instantly! It's no secret that makeup has been the key to a lot of beauty hacks for decades now.
Whether you like natural makeup looks, e-girl makeup, or even if you like the airbrush makeup looks, BeautyPlus has so many makeup tool options to choose from. Keep reading while I get more into 6 bomb makeup tools you must try on your photos!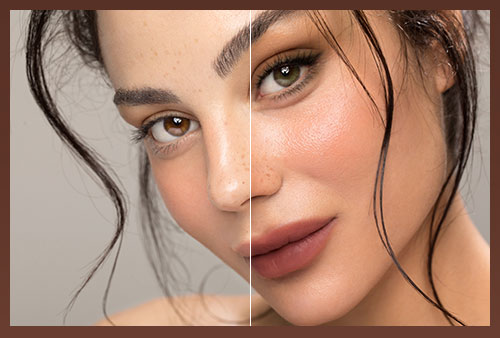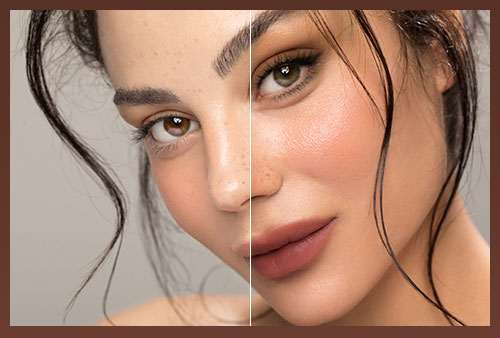 Table Of Contents:
1. The Lipstick Tool
RD02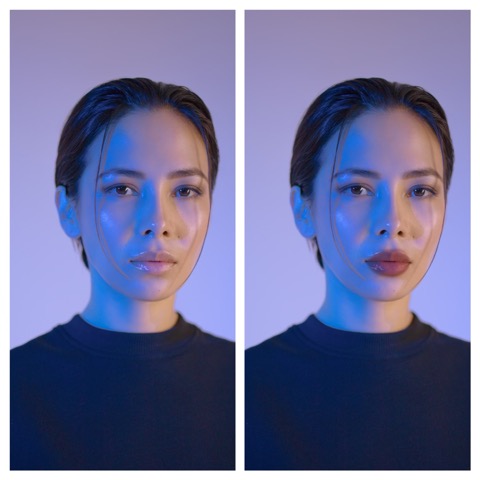 Photo by Aiony Haust Via Unsplash
RD03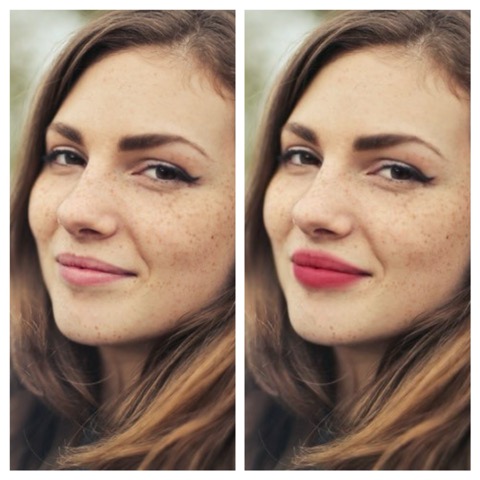 Photo by Andrea Piacquadio Via Pexels
Br01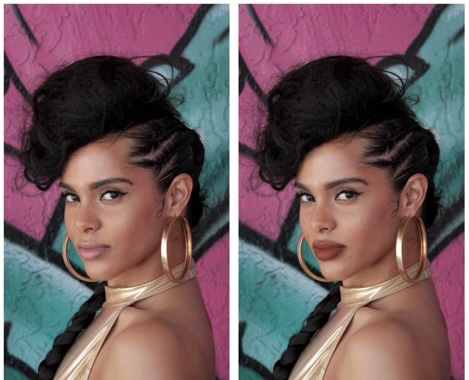 Photo by Giano Currie Via Unsplash
The Lipstick tool is that hidden gem in the app that you must know about!
This tool easily makes you get a good lip on, and very realistically as you can see in the after results. It looks as if the models already had lipstick on before taking their photos. Since I've been using the BeautyPlus app for years, I've known about this tool for a while. And let me tell you! It's been the icing on the cake for my selfies. I don't even need to put on my favourite NYX lipstick, Nars Lipstick or Clinique Lipstick. That is how great the lipstick tool is!
Simply just go into the BeautyPlus app, select Makeup, and there you're able to find a lipstick shade that you like. The lipstick shades shown in the examples above are called RD02, RD03 and Br01.
2. The Blush Tool
YL01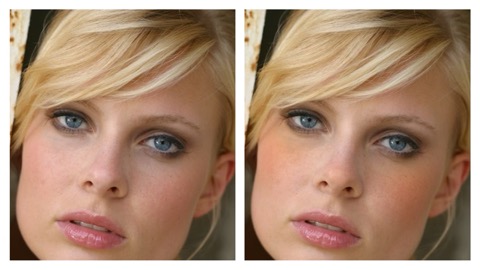 Photo By Rene Asmussen Via Pexels
PK01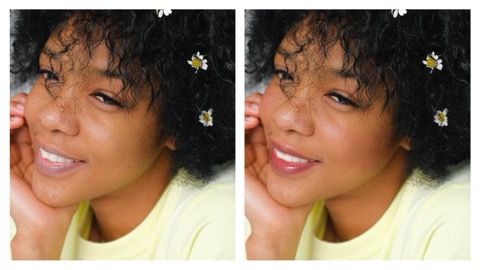 Photo by Anna Shvets Via Pexels
PK02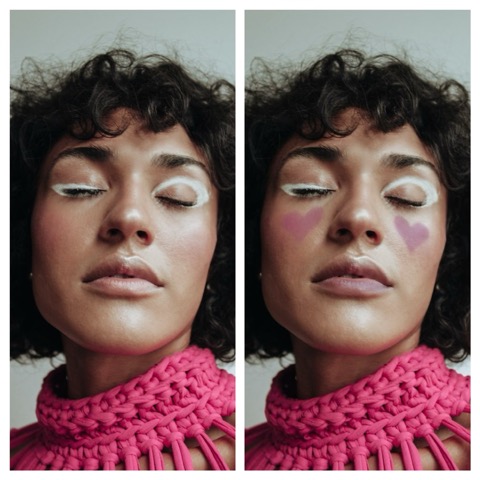 Photo by Tainà Bernard Via Pexels
The blush tool is great if you're a blush gal. I know I am! The blush tool allows your face to stand out in your photos. I like to use this tool to add to the blush that I already have on my face. But with or without blush, this tool does the trick.
Simply select Makeup in the app, and there you can find blush and select the blush colour you like. What I love about this tool is the fact that it automatically applies the blush to the best parts of your face, so you don't need to know how to apply blush to use this tool. You also have the option to make it as visible or nonvisible as possible, giving you the option to choose between a natural blush look or a heavier blush look. It's up to you!
The Blush Colors shown in the examples above are called YL01, PK01 and PK02.
3. The Eyebrow Tool
Vertically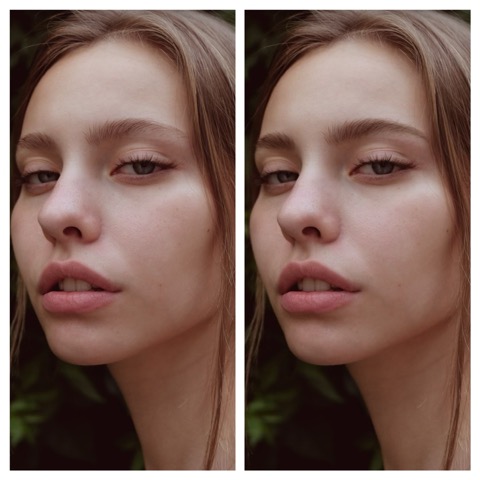 Photo by Ann Martynova Via Pexels
Thick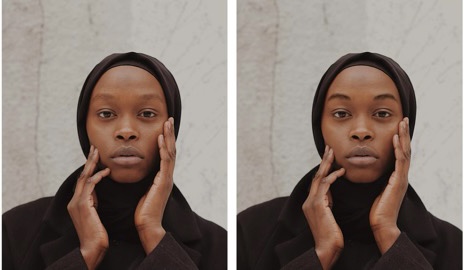 Photo by Good Faces Via Unsplash
Arched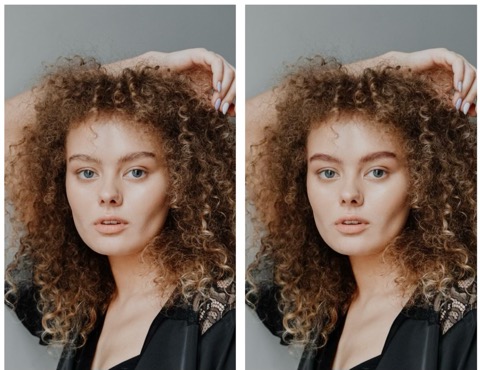 Photo by Cottonbro Via Pexels
The eyebrow tool is honestly a great and useful makeup tool. You don't even need to use an eyebrow pencil, eyebrow stamps or eyebrow pomade before taking your photos.
Simply select Makeup in the app, and there you will be able to find the eyebrow tool. After selecting the eyebrow tool, there are many styles you can choose from like thin eyebrows, straight, and all the examples used in the photos above. You also can make your eyebrows as dark or as light as you want them using the slider.
4. The Eyelashes Tool
E-Girl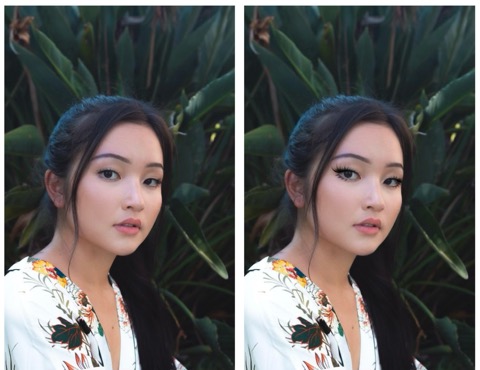 Photo by Athena Null Via Pexels
Diva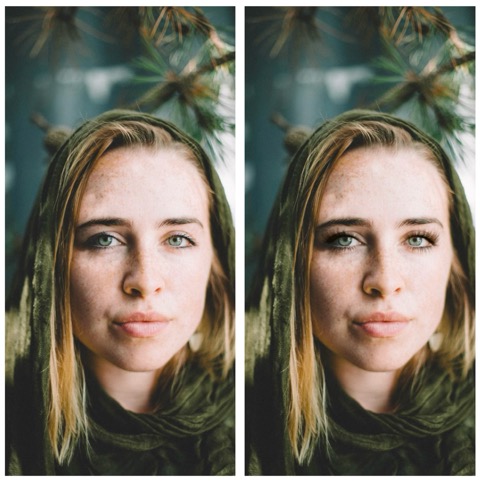 Photo By Eli DeFaria Via Unsplash
Sexy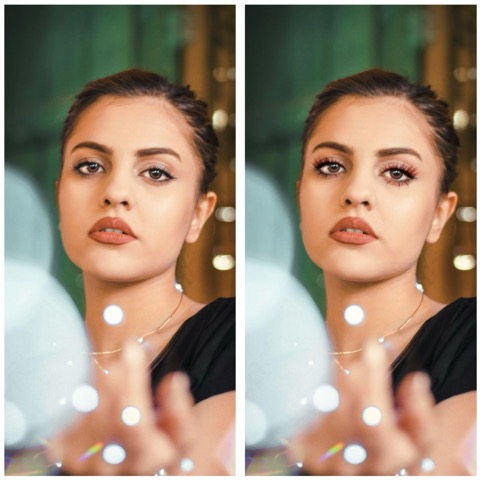 Photo by Raamin Ka Via Unsplash
The Eyelashes tool is great whether you're already wearing lashes in your photo, or not. The Eyelashes tool can give you the mink lashes look you desire. I promise you probably don't even need to wear your fav Ardell lashes or Kiss lashes. This tool is known to give you a full realistic set of lashes.
Just select Makeup in the app, and find the eyelashes tool, there you can choose from all the pretty lash styles! I guarantee you'll find a lash style that best suits you. The lash styles shown in the examples above are called E-Girl, Diva and Sexy.
5. The Eye Shadow Tool
Hare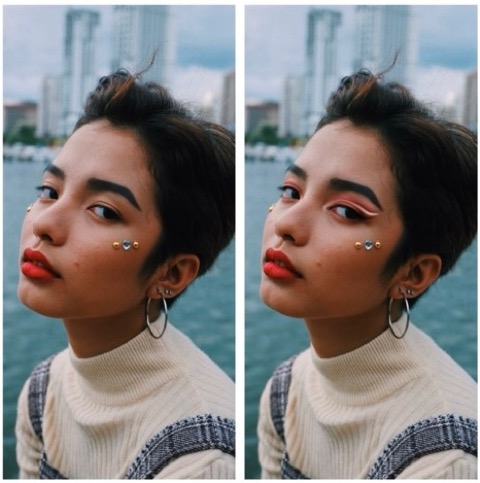 Photo By David Florin Via Pexels
Sunflower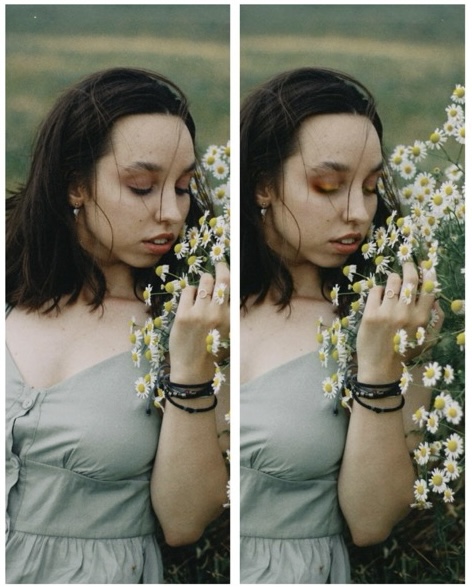 Photo by Rada Aslanova Via Pexels
New Green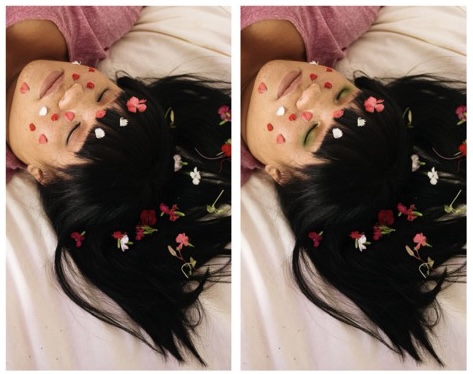 Photo by RF._.studio via Pexels
The Eyeshadow tool is the best!
The amount of beautiful eyeshadow looks to choose from might be a bit overwhelming. In a good way! This tool gives you the option to use the slider as well. The slider allows you to make your eyeshadow appear as dark and pigmented, or as light and natural as you want it. Simply select Makeup in the app, and find the eyeshadow tool. The Eyeshadow looks shown in the examples above are called Hare, Sunflower and New Green.
6. Contacts
Iris Hazel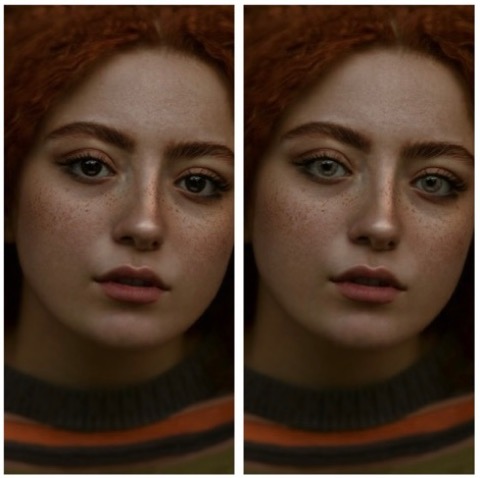 Photo by Morteza Solgi via Unsplash
Chestnut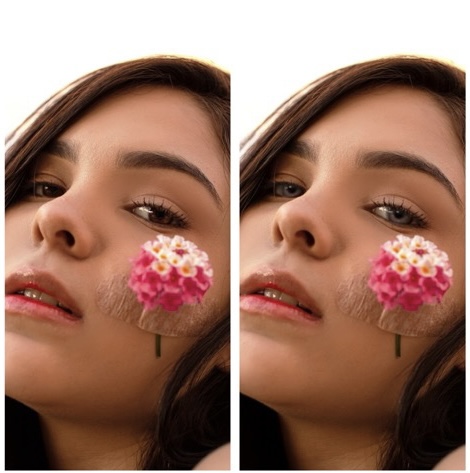 Photo by Gustavo Almedia Via Pexels
Olive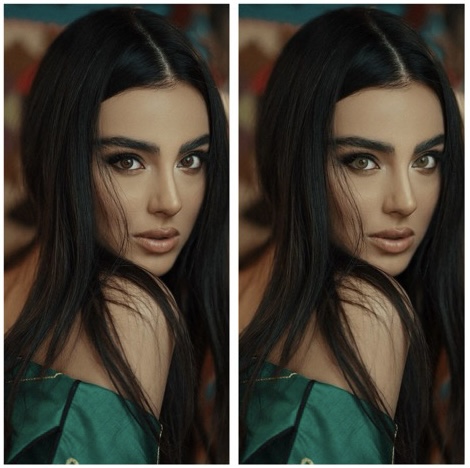 Photo by Mahdi Chaghari via pexels
As you may already know, coloured contacts have been super popular nowadays. And it's something you can take advantage of using the BeautyPlus app! You can also find contacts in the makeup section.
The coloured contacts shown in the examples above are called Iris Hazel, Chestnut and Olive.
Choose From Different Styles & Colors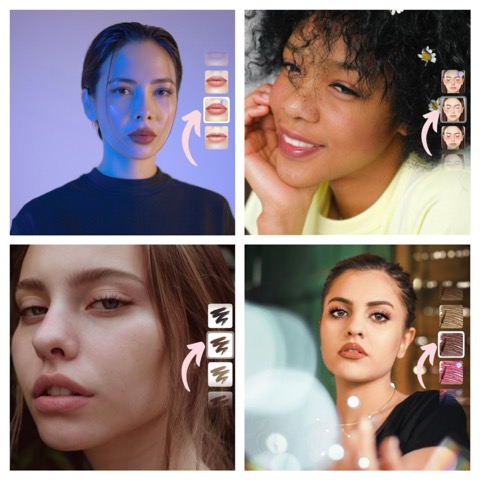 The best part about the makeup tools I mentioned, is the fact that you can also choose from different styles and colours.
If you're somebody who likes coloured lashes and eyebrows, you can turn your lashes and brows red, blonde or even brown. For the lipstick tool, you have the option to select the lipstick outline that you like. If you're somebody who likes to outline your lips before applying lipstick. This tool already has your back! You'll find it on the right side of your screen while using the tools.
Why Makeup Enhances Your Photos
Makeup is used for many reasons, but why does makeup enhance your photos? I found myself thinking about this many times. But then I realized, the answer is simple, makeup enhances your facial features and structures, and it builds your confidence.
Because makeup can enhance the features you already have, that allows it to make your photos stand out. We all love a good natural face and no makeup photo as well, but it's makeup that'll bring your photo to the next level. Even with a natural makeup look.
Personally, whenever I have my makeup done. I automatically get in the mood to start taking pictures and getting the best photo in. And I know many of you can also relate to that feeling! And that is the reason why makeup builds confidence and gives you the ability to enhance your photos. Never be afraid to beat that face girl!