Exploring the Enchanting World of Cottagecore Aesthetic
Trendy is a word we don't throw around lightly. But when it comes to the Cottagecore aesthetic, we're not exaggerating: it's a trend that's sweeping through Instagram and taking over our lives.
The cottagecore has been gaining popularity in recent years, and it's easy to see why. This style of decorating and fashion has a warm, rustic charm that is both comforting and trendy. Cottagecore brings to mind a cozy, romanticized version of the past with an emphasis on nature and simplicity. In this blog post, we'll take a closer look at how to incorporate the cottagecore aesthetic into your photos.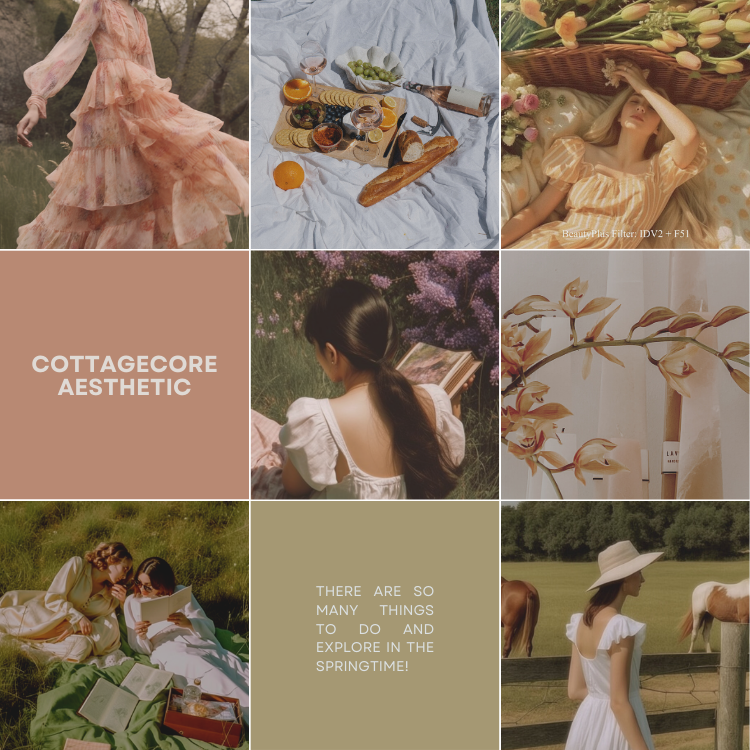 Outline:
What is Cottagecore Aesthetic in fashion?
The cottagecore is a growing fashion trend that embraces the beauty of nature and the nostalgia of rural life. It draws inspiration from the traditional styles of rural and natural settings and emphasizes craftsmanship, vintage-inspired clothing, and a connection to nature. Popular pieces include bonnets, long dresses, suspenders, and other traditional garments in earthy colors and nature-inspired prints. Accessories such as floral headbands, jewelry, and simple pendants are also key components of the cottagecore aesthetic.
This aesthetic emphasizes a comfortable, effortless, and romantic look. If you're looking to make your Instagram photo stand out, consider embracing a cottagecore aesthetic.
Cottagecore aesthetic outfit ideas
The cottagecore aesthetic is all about embracing a simpler, more natural lifestyle and bringing the beauty of the outdoors into your wardrobe. Ruffled blouses and skirts, flowy maxi dresses, denim overalls, prairie dresses, floral print jumpsuits, lace-up boots, straw hats, and crochet accessories are just some of the items that can be incorporated into a cottagecore wardrobe.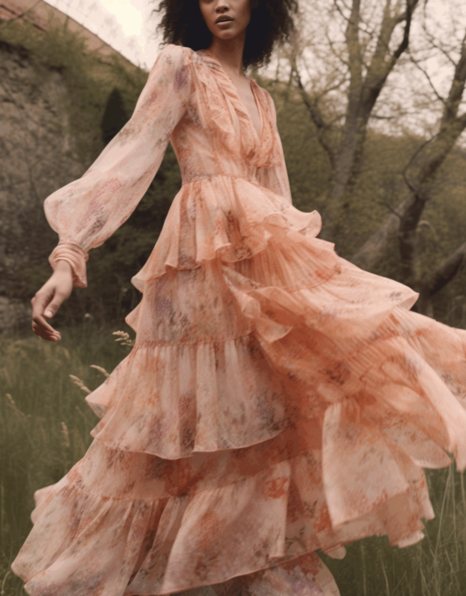 4 cottagecore aesthetic Photoshoots ideas
Cottagecore aesthetic is all about celebrating the simple things in life, like spending time in nature or exploring the rustic beauty of an old cottage. To get in on the trend, here are some ideas to help you capture the essence of cottagecore:
Picnic pics
To convey the cottagecore aesthetic, one of the best things is a picnic photo. Taking a picnic in a meadow filled with wildflowers while admiring nature's beauty is a perfect example. When trying to get away from the hustle and bustle of city life, there is nothing quite as peaceful and romantic as spending time in nature. If you wish to spend the afternoon relaxing, make sure to bring your favorite snacks and spread a blanket. You can make it more romantic by bringing some wine or champagne! It will be a perfect combination!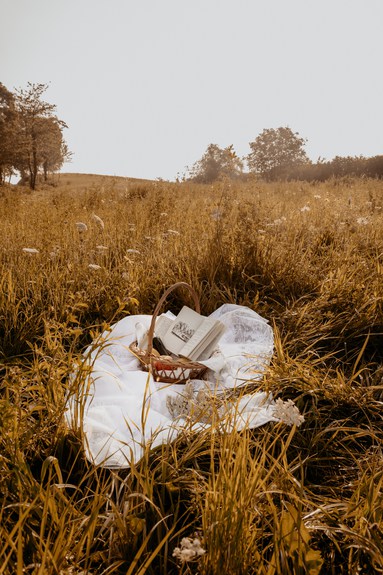 To get that perfect shot of you and your friend, it would be an excellent idea to sit down on the carpet or lay down on the picnic carpet.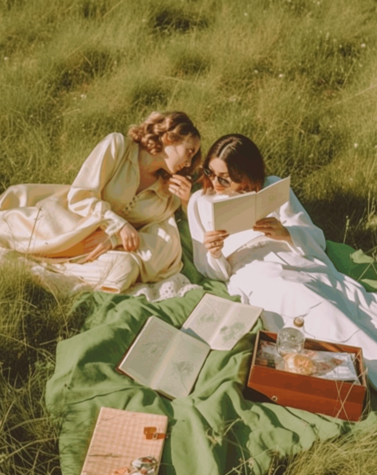 Natural surroundings
Taking a romantic stroll through a picturesque forest is another idea to enrich your cottage aesthetics. Get lost in nature and follow any trail you come across and enjoy the natural surroundings. Indulge in the sights and sounds and let the forest's peacefulness wash over you. I would recommend taking the picture from the back as it will add some mystery to the photos and bring the glamour of cottagecore to the forefront.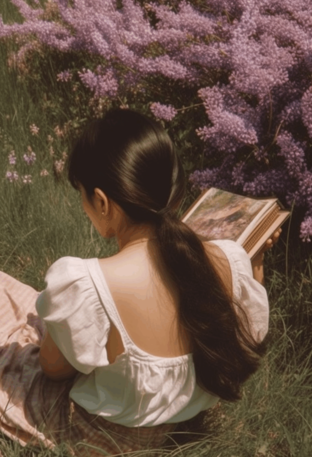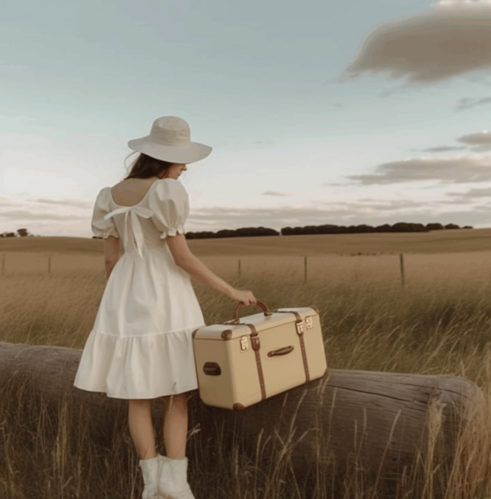 Vintage tea sets
Next, you can take a picture of a vintage tea set laid out on a wooden table. You can recreate the atmosphere of an old-timey movie by styling a tea set with your favorite teacups and teapots and placing the set on a wooden table for even more effect.
Capture the beauty of a cozy cottage with a brick fireplace and ivy-covered walls. Visit a local cottage and take pictures of its charming exterior. Get close-up shots of the ivy-covered walls and the rustic brick fireplace.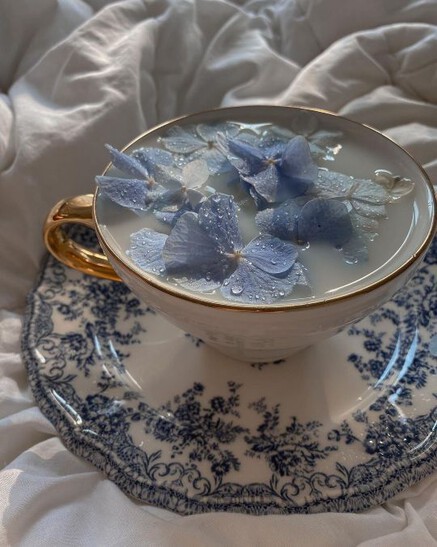 Flower arrangements
It is recommended that you use props like flowers or baskets to make your photos look more cottagey. The cottagecore influence can be amplified by holding a bunch of flowers or placing one on your head for decoration purposes to give your photos a more cottagey feel.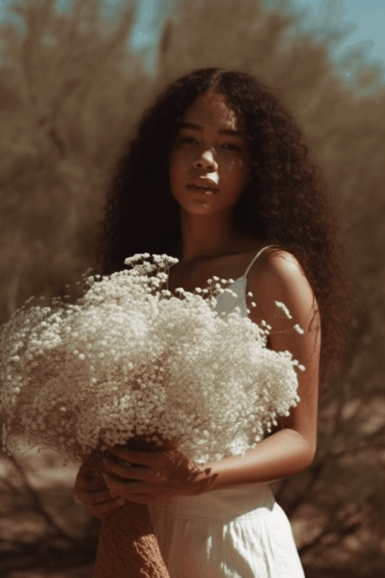 Cottagecore aesthetic is all about embracing the simplicity of life and appreciating the beauty of nature. Try some of these ideas to get inspired and create your cottagecore content.
3 most Popular Cottagecore aesthetic filters on Pinterest
The cottagecore aesthetic is all about bringing the beauty of nature to your daily photos, and the right filters can help you capture the perfect look.
Faded Roses is the perfect filter for creating a dreamy, romantic look. The pink tone is vintage-inspired and adds a subtle warmth to photos, perfect for creating a cozy and peaceful atmosphere.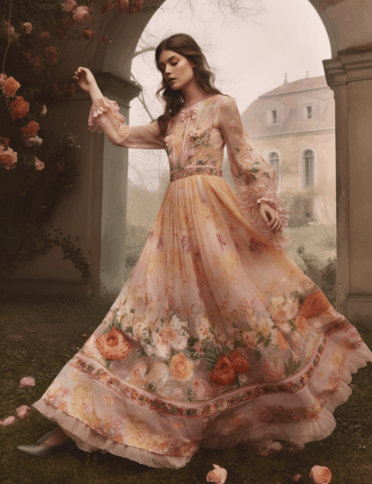 Soft Haze is another great filter for capturing the natural beauty of a cottagecore aesthetic. It adds a gorgeous hazy effect to photos, giving them a vintage look.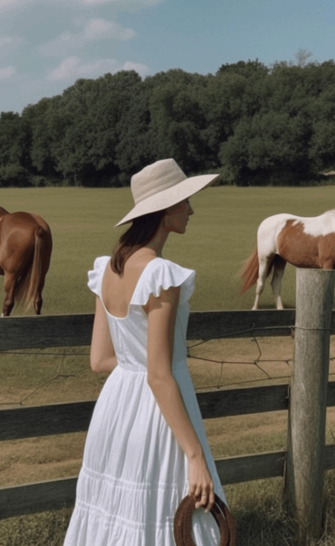 Natural Glow is perfect for creating a dreamy and whimsical feel. This filter adds an ethereal glow to photos that makes them look like they were taken in a magical world. With the right filters, you can easily capture the perfect cottagecore aesthetic for your home.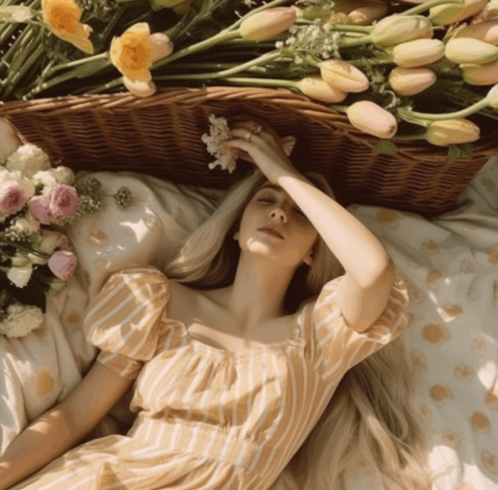 Easy guide to create Cottagecore aesthetic photos
A cottagecore collage can be retouched using ambient stickers that you stack together as you like. The beautyplus app contains a number of vintage style stickers, such as classic frames, oil painting stickers and flower stickers. Just follow the steps below and use your creativity to create your own cottagecore collage.
Import an image
Select a background that is 9:16 in size
Add a retro frame sticker
Remove the outside portion of the frame.
You can choose photos and stickers from the Retro/Blog category in the order of your preference
Add a retro filter and a glitter filter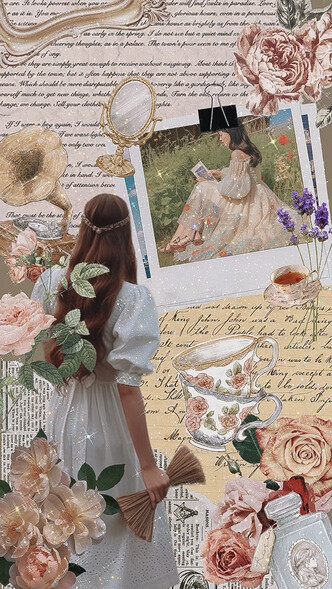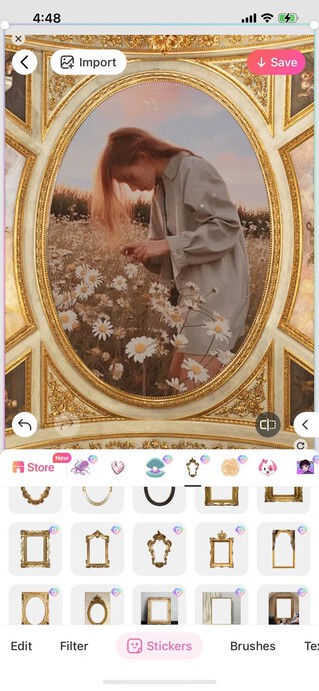 The Cottagecore aesthetic is the new black.
We're all about it, and we can't wait to see what you guys come up with when you get your hands on our latest photo editing tool. Once you're ready to post, tag your photos with #beautyplusapp so we can have a look and then follow us @beautyplusappfor all our latest tips, tricks and hacks for the new season!