Creating Glitter Aesthetic Wallpapers: Tips and Inspiration
There's no denying that glitter is popular among Instagrammers. A quick glance at the fashion world will show you how much the glitter aesthetic has taken over. Those who are passionate about aesthetic wallpapers will find creating glitter aesthetic wallpaper one of the most creative experiences of their lives. Downloading it from other places is easy, but finding the right one is difficult. Why not create one yourself?
Do you know BeautyPlus is a great resource for glittery editing? All you have to do is pick your favorite, add a little sparkle and shine, and voila! We have a variety of in-app tools that can be used for glitter aesthetic editing! Ready to keep up with the latest trends and create some glitter aesthetic wallpapers? Let's get started!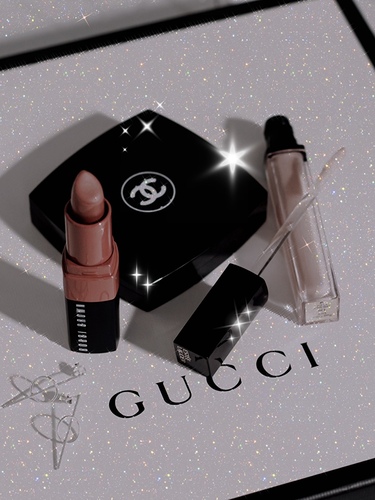 Outline
The 5 types of glitter aesthetic wallpapers
The 16:9 aspect ratio is not necessary for taking pictures. Any size of picture can be used as a aesthetic wallpaper on your computer or phone with glitter editing.
The aesthetic wallpapers with glitter OOTD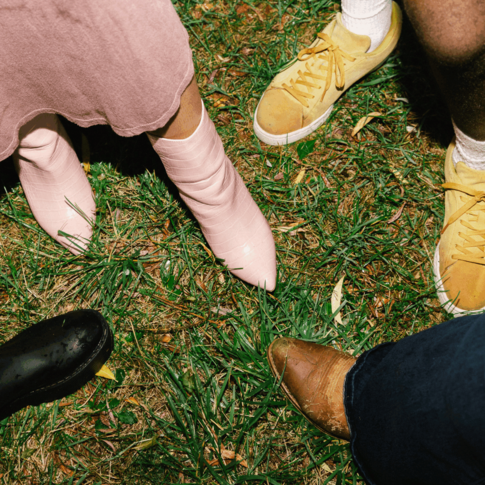 The #Butterflycore wallpapers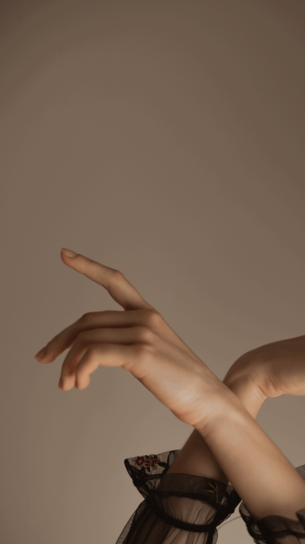 The #sparklecore wallpapers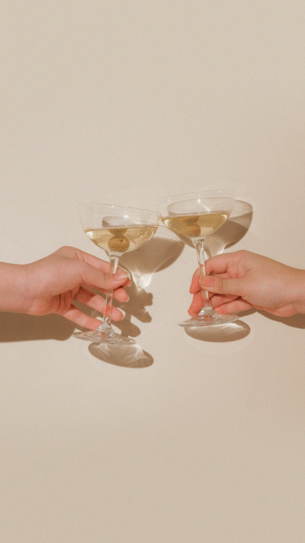 The glitter selfie wallpaper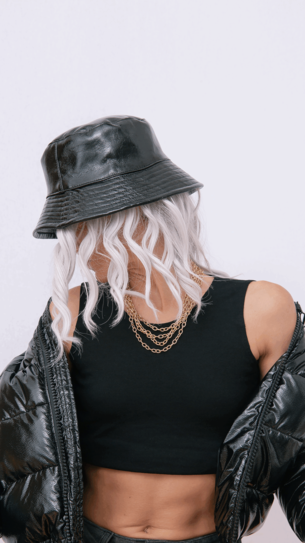 The aesthetic wallpaper with a sparkly sky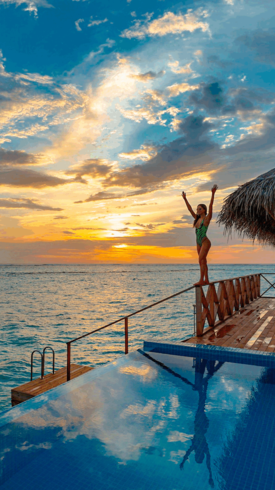 Tools for creating glitter aesthetic wallpapers
Despite their popularity, some glitter aesthetic wallpapers are not easy to achieve. In order to create these images, you'll need to know which tools to use. The following are our recommendation tools that you can find in the app:
(1) Filters
Using the following filters will give you the finest results. The glittery effect is subtle and not overpowering.
In the "Artist" category, you'll find the "Glitter" filter!
This pack contains four glitter filters: pink, blue, purple, and white.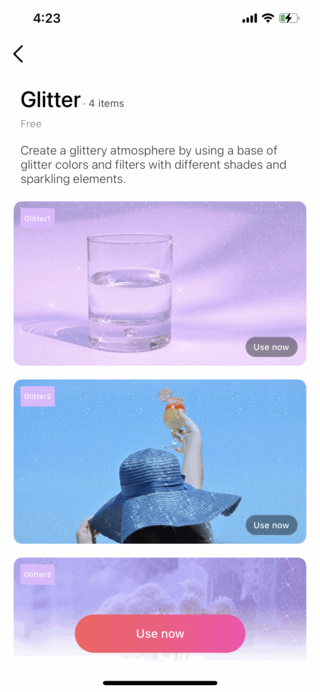 It automatically adds glitter to the brightest part of your photo, so you can use it when you want glitter added to the whole picture or randomly.
(2)Brushes
The Flare tab of the Brushes feature offers 20 shiny brushes, so you can choose a tone that suits your photo. Make a specific part of the photo sparkle by adjusting the brush thickness! Generally, thinner brushes produce better results.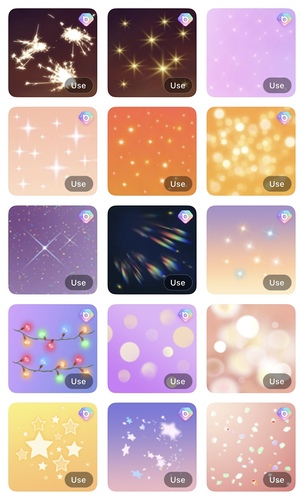 (3) Stickers
Try adding stickers to your photos to give them personality!
Listed below are some stickers recommended for glitter aesthetic wallpapers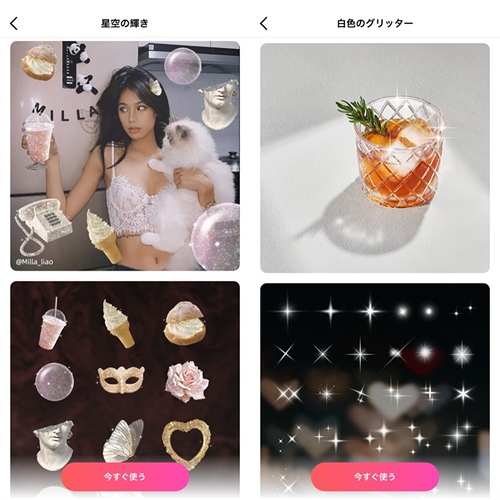 In case there are too many stickers, try reducing the transparency in the "Layer Style.".
Tips for editing glittery images
You will become a master of glitter aesthetic editing if you remember these three points
(1) Select glitter-friendly photos
Scene-cut photos are suitable for glitter editing. There are many scenes that will suit this scenario, including hotels, dressers, accessories, party dresses, and fancy dinners.
The photo looks amazing whether it's the whole thing or just your nails! ❤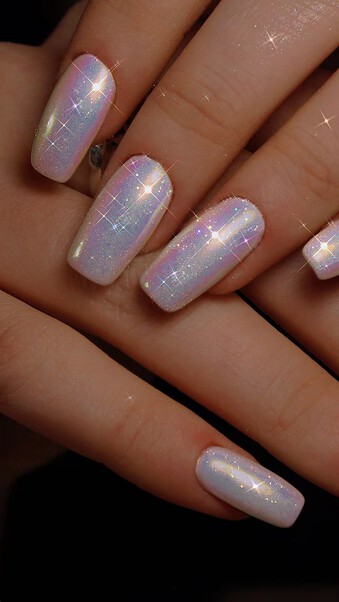 (2) Highlight parts of the photos
Pay attention to the area of your photo you wish to stand out "most"!
(3) Adjust the photo's brightness and contrast
Glitter editing should enhance images with well-defined light and dark areas, especially for wallpapers. That's why you need a picture with clearly defined areas of brightness and shadow.
However, you may not always get an excellent picture when taking one.
In this case, click [Edit] > [Adjust] and adjust [Brightness] and [Contrast]!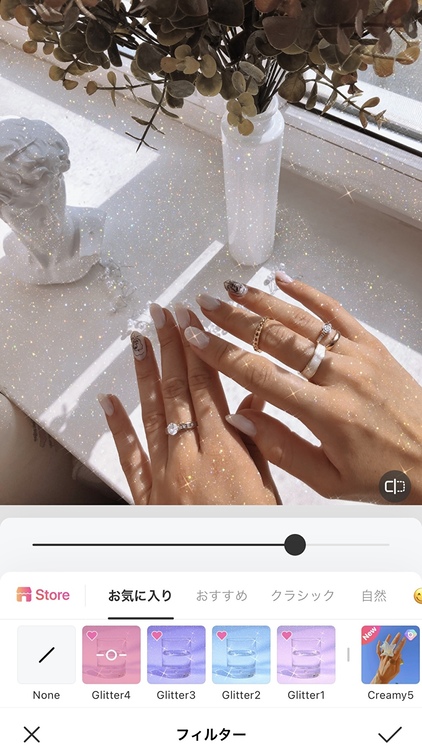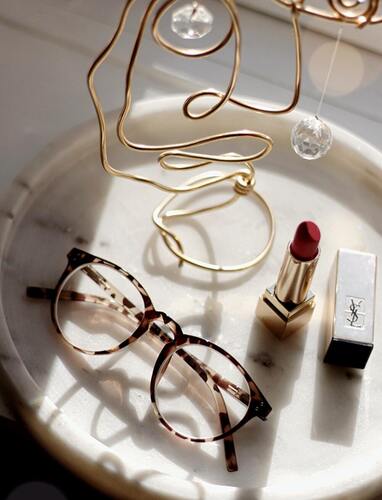 Giveaway of Sparkle Aesthetic Wallpapers
Last but not least, glittery wallpapers will add sparkle to your phone. Here are some of our favorite sparkle aesthetic wallpapers for you to download! Check them out now by updating your Beautyplus app!