Four Tricks To Get a Spring Aesthetic In Your Pictures
Spring arrives and it will be one of the best seasons of the year full of colors and flowers where you will take the best pictures. The spring aesthetic is characterized by a gradual increase in temperature, scattered rainfall, longer and sunny days and flowering and greening of deciduous (drooping) plants.
What will you do to have the spring aesthetic? With Beautyplus app it is possible to do it.
Spring is culturally associated with the ideas of rebirth, resurrection, joy and youth, all this can give you inspiration to create and use your imagination in the best photo editor that exists in the world market.
I will give you an idea, in this blog I will give you some infallible tips and tricks so that you have the best pictures this spring.
Let 's get to it!
Table of Contents:
What templates to use with the spring aesthetic
Surely you have already taken some very good spring photos or you have some old ones stored and you want to give it the spring aesthetic to keep up with this season, with Beautyplus templates it is possible to achieve this effect.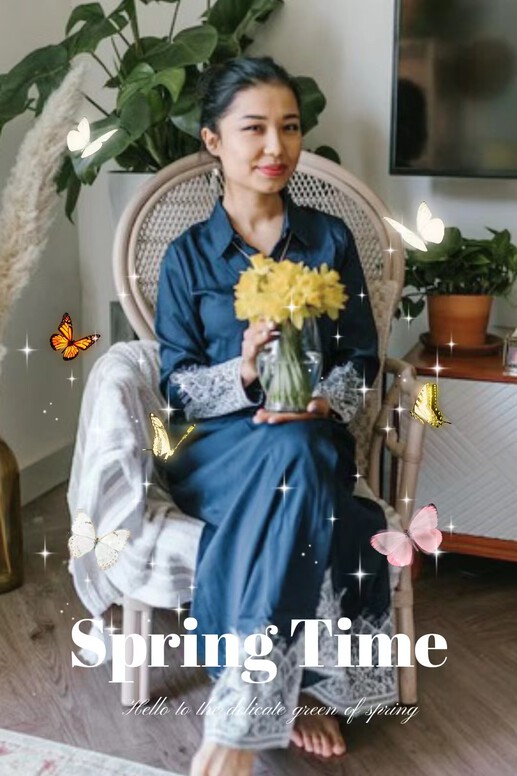 It may be that your mind happens to send a kind of postcard to a loved one or someone special in your life who really likes spring, with the templates it is possible to make any unforgettable photo capturing moments, feelings and experiences of this season so special.
As you can see, with a template you can give the spring touch to that pic that you had saved in the gallery, this template is only one of the hundreds that we have in Beautyplus.
How to edit the photos of your trips with spring aesthetics
Spring is the ideal time to organize a getaway thanks to the pleasant temperatures that invite you to travel without extreme cold or heat.
The sun accompanies without overwhelming and enhances all landscapes with its warm golden light, many people wait for this season of the year to take a well-deserved vacation, better calls like spring break, and what better way to immortalize the moments than with some good photos.
Thailand, Madrid, Lisbon, Rome, Morocco, New York and Japan are some of the best destinations to visit. But how will you edit your photos in these places with the spring aesthetic?
Now imagine that you are in your ideal destination with the perfect spot for a pic with a perfect spring aesthetic… and suddenly! you get an error, so don't worry about those things anymore, with Beautyplus App and its tool to eliminate objects you can disappear what you want from your pics.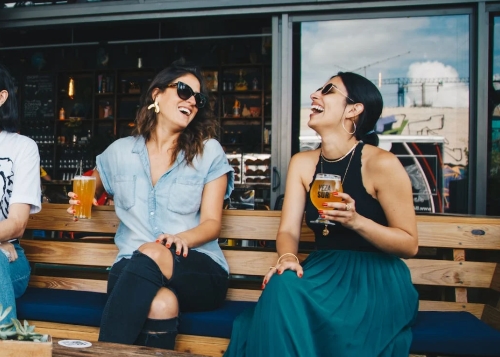 This way we will be able to eliminate any object from your feet such as people, objects, structures, you will have a clean and perfect pic with the BeautyPlus app this spring.
You can also use this tool to save those photos that you never published and you thought were lost due to an unwanted object or person in the background… Yes, I know, we all have a photo that would be perfect if people hadn't interrupted it.
Filters with spring aesthetics
If you just want to add a filter to your pics to maintain the spring aesthetic, at Beautyplus app we have a wide range of filters, in this case we will look for the warmest ones, to give that spring effect.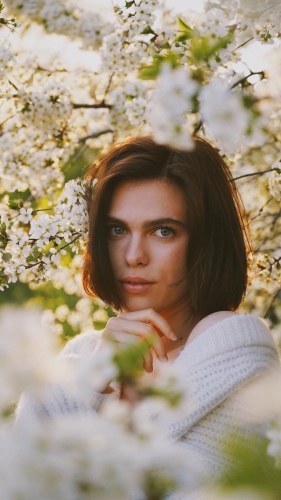 We use the Japanese R10 filter to give a different tone that combines much more with the season.
As you can see, this change in color made the model's gaze intensify.
This is how it can happen to you, if you want to highlight the best of your photos. Achieving the spring aesthetic. An additional fact is that with the Beautyplus app you can also change the projection. Framing and take photos as cartoons.
One of the best tools that we will find are the filters. There are for all tastes, ages and preferences, each of them can be adjusted to each season of the year. This time spring is the protagonist, finding Filters of this type is very easy. You can combine more than one and have the perfect colorimetry that blends with the spring aesthetic!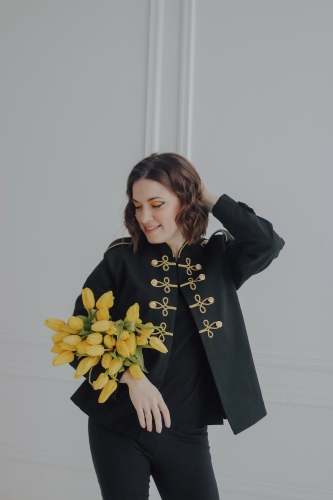 It is very easy to edit the images, we can also combine filters. If you are a little more daring add stickers, frames, texts, even change the backgrounds of your pics. What if you change the background to an ordinary pic for one of flowers or a beautiful park to achieve spring aesthetics without leaving home.
Photo editing hacks with aesthetics spring
Now I'll give you some hacks to edit your pics if there's something you don't like about them.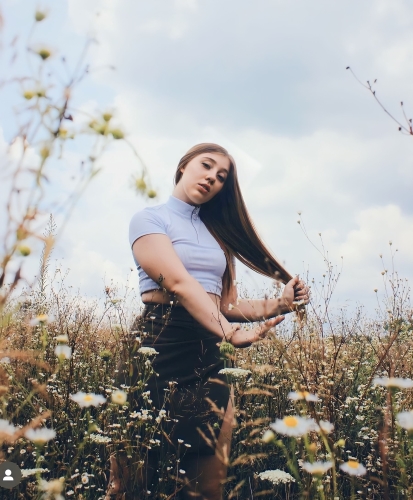 If you want to give a subtle shine to your smile, change the sky, stylize your body. Using makeup that does not go unnoticed. Beautyplus is the solution, with the photo editor you can achieve great changes.
Spring is a unique season, with flowers, colors, incredible sun, the best light to take photos is light natural.
So here you have another tip that you will use a lot from now on.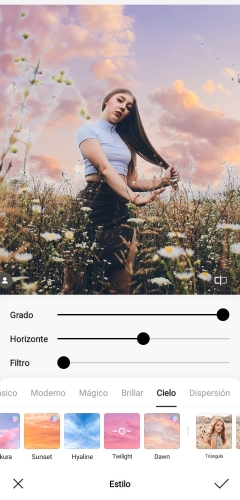 The idea of ​​all this is not to change our features with the edition. The Beautyplus app edition is a very subtle edition which will not go unnoticed this spring. Now that you know how to have the photos with the perfect spring aesthetic. We would like to see them and that you tag us on our social media @beautyplusapp!