How to Create Trendy Purple Aesthetic Photos
Many kinds of aesthetics and styles are always trending on social media. Recently, there's an upcoming and popular aesthetic that has been all over Pinterest and Tiktok – the color purple!
Often associated with romantic, mysterious, and royalty, purple is a very "moody" color. Dark shades establish a kind of dark and fantastical vibe in pictures, matching well with more grungy, alternative looks, while a light purple creates a more lighthearted photo!
Because achieving this purple aesthetic in real life can be difficult without the help of colored lights such as LED's, the next best option is to use the power of editing! BeautyPlus offers a variety of methods to create trendy purple photos, so let's take a look at what you can do!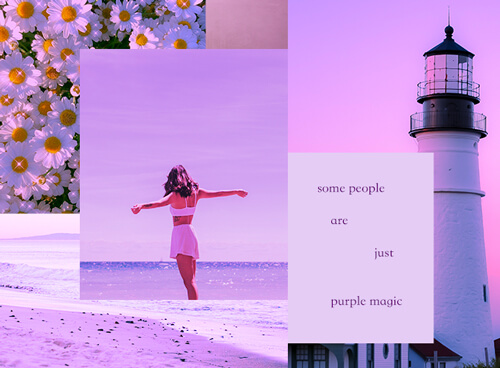 Table of Contents:
Use Filters for a Purple Look
Filters are an easy and classic way to quickly alter your image. It does all the color, warmth, and tonal adjustments for you, which is great for a fast fix. A great advantage is that you can change the amount of filter, so depending if you want a completely saturated image or just a hint of purple, either one is possible!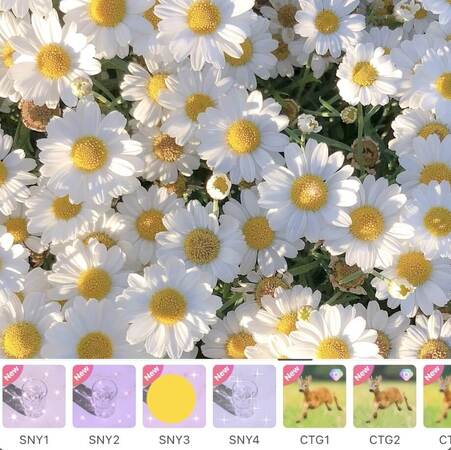 BeautyPlus' purple colored filters are located under the "Artistic" tab. Here you can choose among four shades of purple/pink, and each add a bit of sparkles for additional decoration! In this example, the filter "SNY3" was applied, which made for a beautiful, glowing picture of flowers! With the purple look, the new image now looks much more magical!
Place Stickers & Colored Shapes for Decoration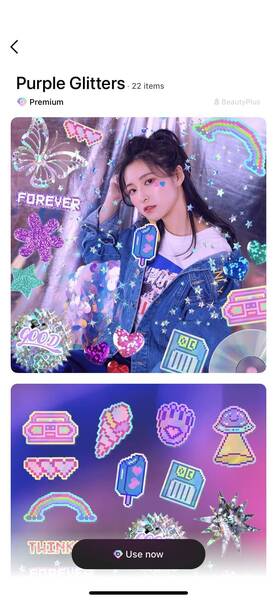 Using stickers on your pictures are great to make your images fun and playful. You can use them as accessories and designs, or as a way to entirely fill up your picture. BeautyPlus has purple themed and colored stickers that are bound to match well with any photos.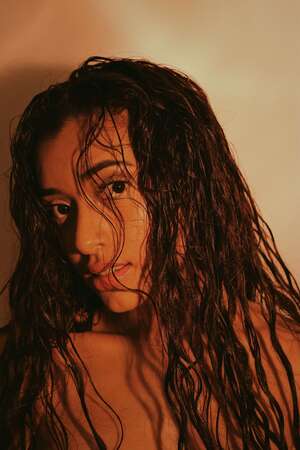 For this look, I simply applied a purple "Aura" sticker and enlarged it to cover the entire image. I changed the layer style to "Hard Difference" and lowered the opacity for a misty purple look. Then I incorporated these holographic, "Purple-Themed" stickers, making for a fantastical vibe!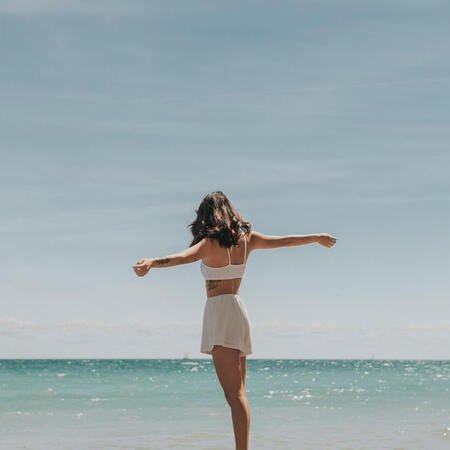 Colored shapes and overlay styles are another creative way to get a purple aesthetic. BeautyPlus has several layer styles that allow for different kinds of blending, which can produce amazing and interesting results!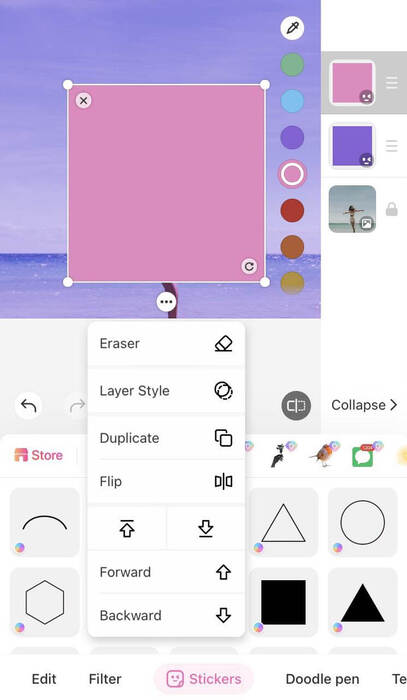 First, I added a regular square shape in a classic purple color to place over the whole picture. I lowered the opacity and changed the layer to "Overlay" so it is more translucent. I repeated this process but with a pink square on top so that the shade is a pinkish-purple. With this, the new photo feels a lot more magical!
Apply 3D Highlighting to Change Atmosphere
3D highlighting is a new addition to BeautyPlus' features! Through it, you can change the lighting and brightness in three types of environments – Face, Background, and Atmosphere. Any color can be chosen based on the provided spectrum of colors, along with the angle at which the superficial light is added. This editing tool is the best to use if you want a more realistic display of purple color all over your picture.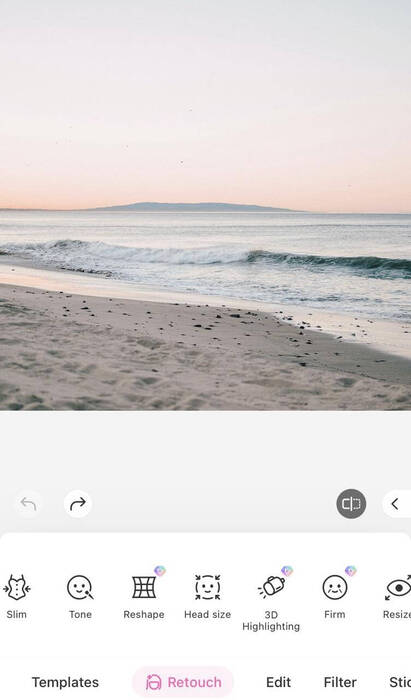 In this example, I used a natural, outdoor picture that has a clear sense of light. I chose the tab "Atmosphere," and went with this subtle light purple hue. Additionally, I lowered the brightness so that it doesn't appear too intense and overly saturated. Thanks to the 3D highlighting, the after picture perfectly fits into the trendy purple aesthetic!
Use AR Effects to Create a Purple Vibe
Nothing can top the gorgeous colored gradients and easy application that AR Effects have to offer! With just a click of a button, your photo will be immediately transformed and painted with a lovely hue of colors. What's even better is that BeautyPlus includes a "Retouch" and "Makeup" adjustment bar, which is perfect for when you use AR Effects on a portrait!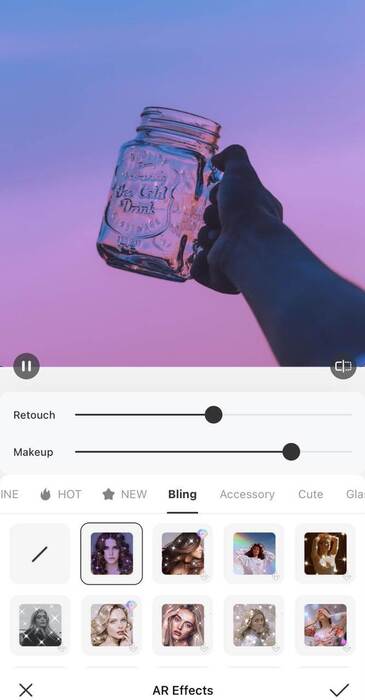 You can find these purplish effects under the tab "Bling." The first effect creates a periwinkle purple gradient into a pink-purple shade. This results in a deep sunset sort of look, while the second image showcases a light gray to peachy pink transition, which is much more fitting for a lighthearted ambience. Both are great for getting a purple aesthetic image!
With the purple aesthetic on the rise, BeautyPlus is here to help you keep up with the trends! Thanks to the various kinds of filters, stickers, AR effects, shapes, and 3D lighting features that the app provides, any picture you have can easily and quickly be turned into a purple fantasy!
May these tips be helpful in stepping up your photo game and have fun editing!