How to Make an Eye-catching Profile Picture
How many times have you loved a photo of yourself so much, you immediately said: "this is gonna be my new profile picture!"? It happens to me all the time. And it says a lot about how important profile pics are for social media including Discord, Instagram, Facebook, TikTok and more.
We want to use our best, most stylish, unique, and of course, the coolest photos we have for that purpose. But more than that, it's important to use pics that reflect our personality. After all, it will be the first impression viewers will get of who we are. We want it to be accurate, correct?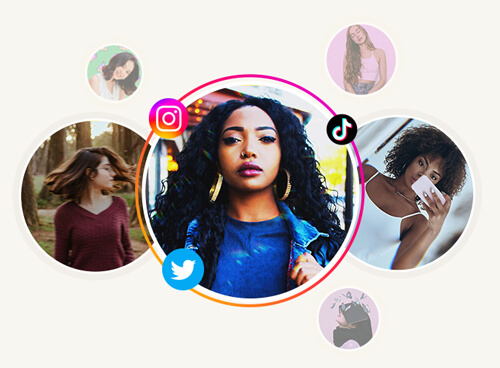 That's why today I've made this post focusing on everything "profile picture". How to take a good one, how to edit them and how to make adjustments to make it look exactly how you want it!
Table of Contents
How to Shoot the Perfect Profile Picture
I'm not a professional photographer and this is not a post about technical photography tips. That said, I have some little hacks to help you out while on the mission to create your new profile picture.
Outdoor photos with abundant sunlight
First of all, for most cases, outdoor photos with abundant sunlight are the best. The natural light will bring the perfect brightness to make your beauty shine! Avoid sunshine straight on your face, though, because that can be too much and it can create undesired shadows.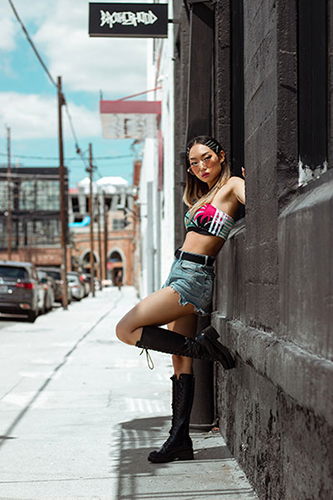 Keep the background in mind
The second hack is to keep the background in mind at all times. Do you want it plain, or interesting and fun? You can always change the background later while editing the photo, but it's good to pay attention to it while shooting as well.
I'm sure you've considered the outfit, makeup and accessories you'll be wearing. But how about trying something different? The secret to a perfect profile photo is often having a surprising element that catches the eye. Make it interesting!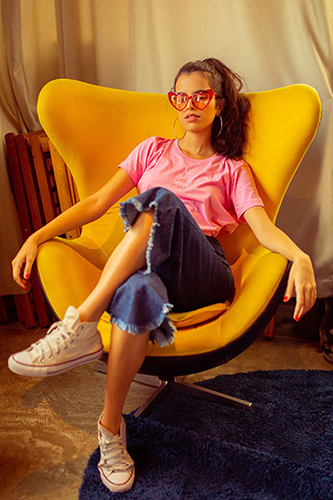 Experiment with a few different positions
Now, if you're aiming for a cool aesthetic profile picture, I totally recommend playing with a little bit of movement too. Posing does not mean necessarily standing still and putting on a model face! You can dance, shake, throw your hair around… There's a good chance 99% of those pics will be unusable (and hilarious!), but you might just get the perfect one with a WOW factor you weren't expecting.
While you're at it, don't forget to experiment with a few different positions as well. That means not settling for the old awkward smile and stiff body pose. Lay down, climb on a chair, get on your knees, be free! Again, it might be just one out of 200 pics that you'll end up falling in love with.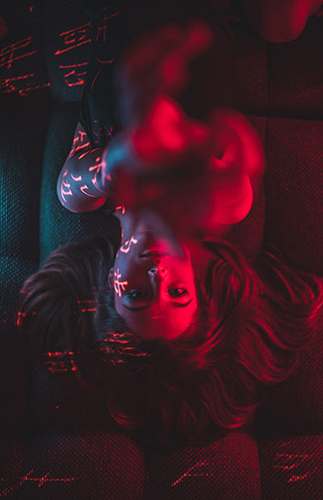 Show your big bright smile
Ok, just one last tip to shoot the perfect profile pic! Show your big bright smile! It's attractive, sweet and will make followers feel instantly connected to you!
Aesthetic Profile Picture Ideas & How to Create Them
Profile picture trends come and go. Currently, I've been seeing a lot of blurry aesthetic photos, pink tinted ones, and my favorite: artistic edits! There's also the very popular mirror selfies, which are easy to take and we all have thousands of them stored in our camera rolls.
Oh, and let's not forget the solid background profile pictures that took the world by storm in the last years. Social media experts claim they make your face pop, and that it's the best type of image to make your profile stand out and become easily recognizable. Perfect for business accounts like LinkedIn.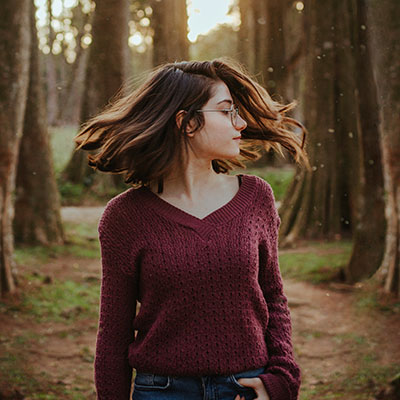 Read more about blurry aesthetic edits here.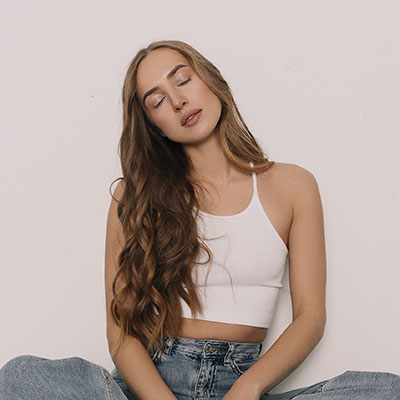 Get more tips about pink aesthetic pics here.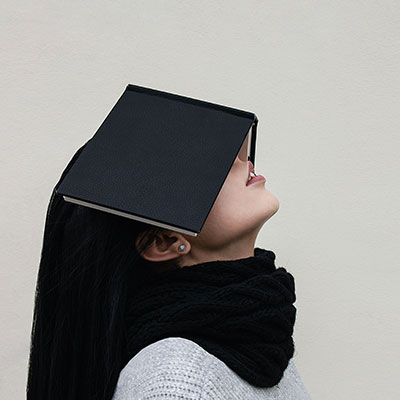 A pretty sticker plus an aesthetic filter and your picture becomes a work of art.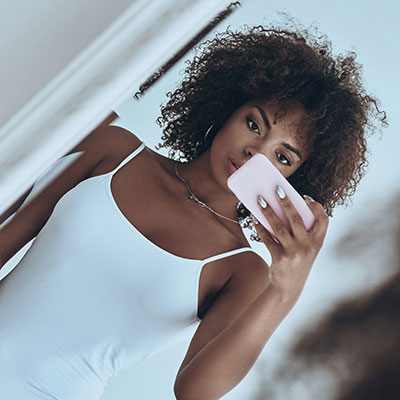 Give your boring mirror selfie an aesthetic touch with the Disperse tool!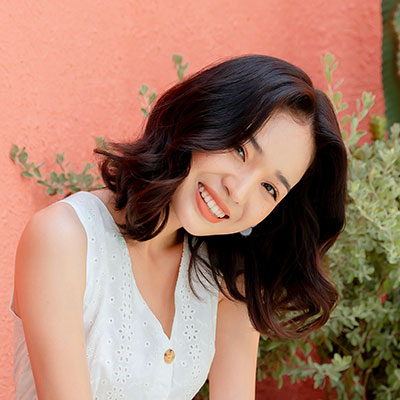 With the BeautyPlus APP you can change the background of any photo easily. Check out how on this post.
How to Use Templates to Create Amazing Profile Pictures
I'm a huge fan of templates for anything in photo editing. They give you SO much with just one tap. Especially if you're out of ideas on what type of aesthetic you want for your profile pic. You can experiment with templates, and let the BeautyPlus app do all the work for you.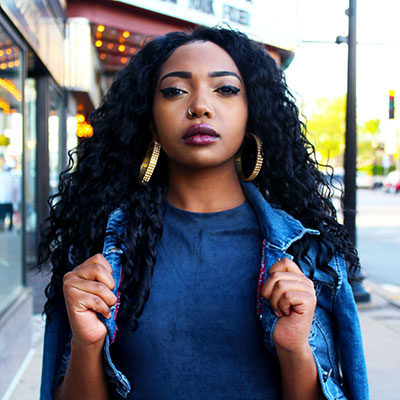 With the BeautyPlus app, open your photo and tap Templates. There are lots of adorable options, super cool styles and specific graphics for special occasions too!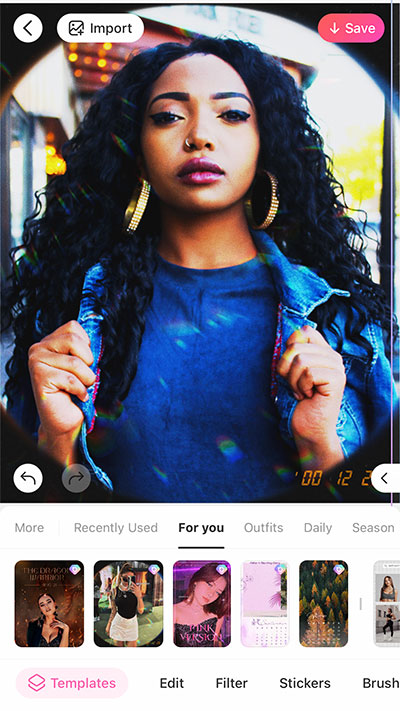 Editing Your Profile Picture
Want to edit more details on your image to make it just perfect? Here are a few common edits that might come in handy in the process.
Face retouching your profile picture
If you're unhappy with details of your photo and want to manually adjust them, here's what to do. Open your photo with the BeautyPlus app and tap Retouch. You can change the shape of your body, face, texture of your skin… and so much more.
Bigger and brighter eyes, face shape adjustments and some make up in just a couple of taps! Then you can get a perfect profile picture for Discord, etc.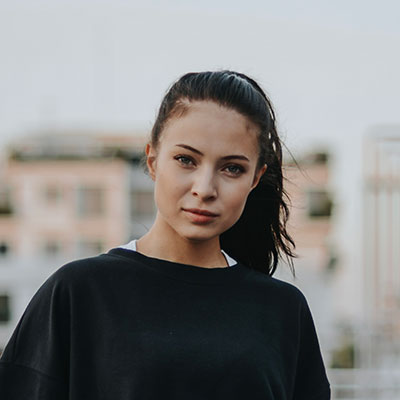 The Concealer tool will make your skin smooth in one second.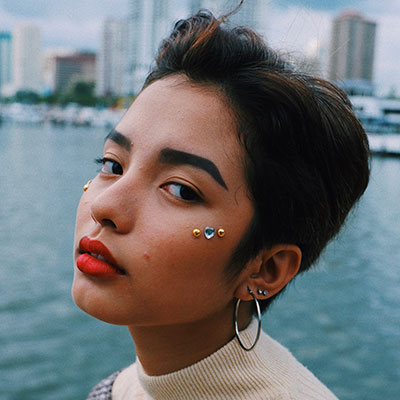 Adding makeup to your profile picture
Adding makeup to your face digitally is just as easy. The BeautyPlus app has plenty of options of lipsticks, eyeshadows, contour, even eyebrows shapes and colors. Want to change the color of your eyes and hair as well? You can! So much fun!!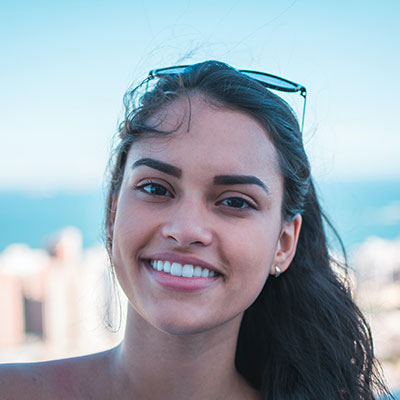 Clean photobombs on your profile picture
Now this is THE most annoying thing that happens when going through the photos you just took. People, objects, anything photobombing your beautiful pic and ruining the background. And there's nothing you can do about it.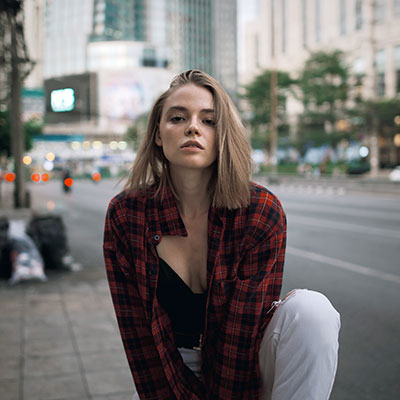 Well, actually there is! Simply open your picture with the BeautyPlus app and select the Remover tool. Select the undesired element in your photo and watch it magically disappear in front of your eyes!
Good bye, trash bags!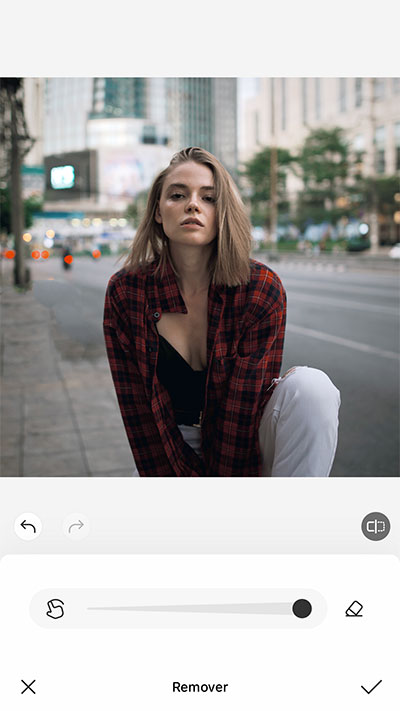 The best filters for profile pictures
I wanted to wrap up this post with my favorite aesthetic filters to use on profile pictures. Sometimes, honestly, that's all you need for a perfect Discord profile picture!
These are the ones I use all the time, depending on my mood or vibe. The pink tinted ones (Flamingo and Barbie) are perfect for anyone who's into soft or baddie aesthetics. My favorite vintage ones are the Lamont, with a soft film texture, and the Polar, with a rough retro look. The NST4 is contrasty and makes the colors pop, while the Jasmine filter is perfect for a delicate and bright atmosphere.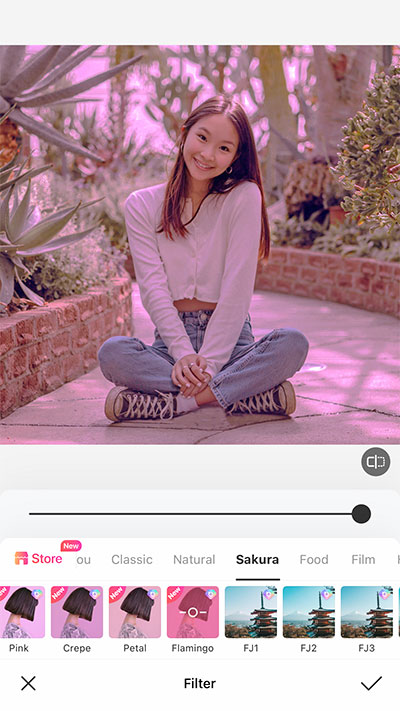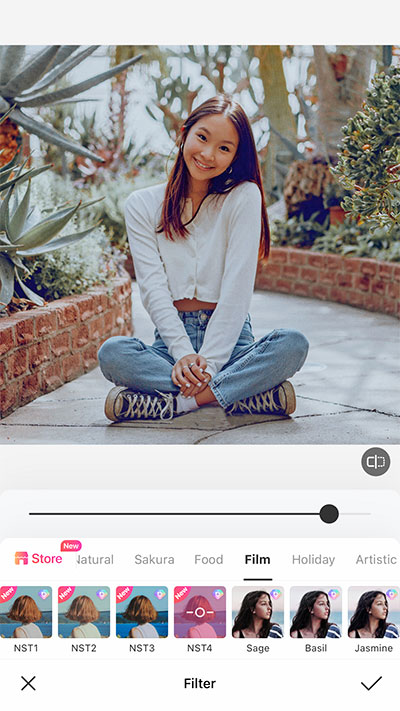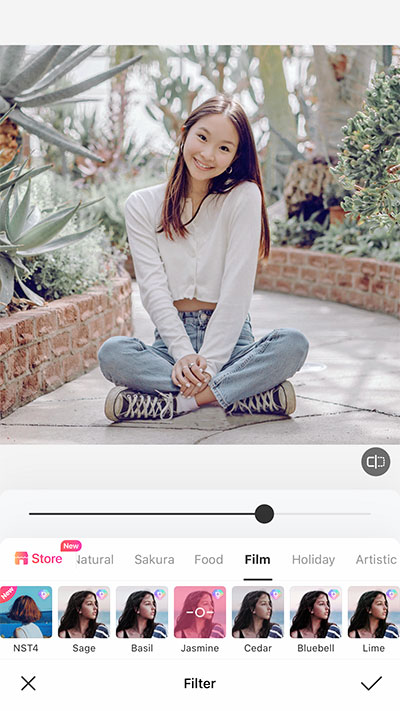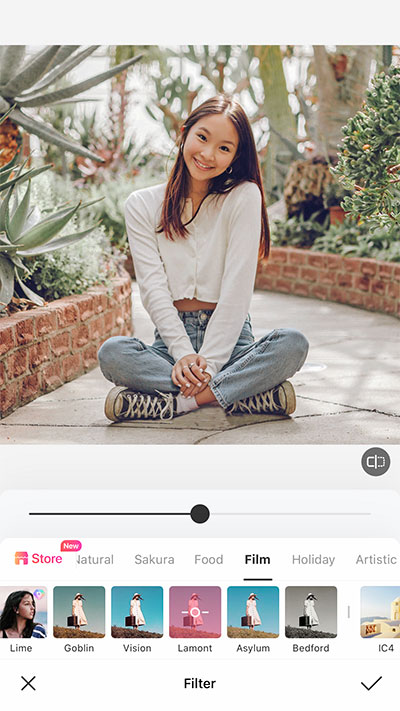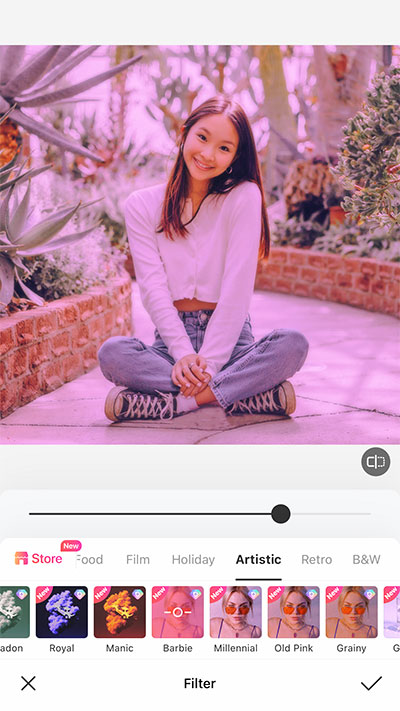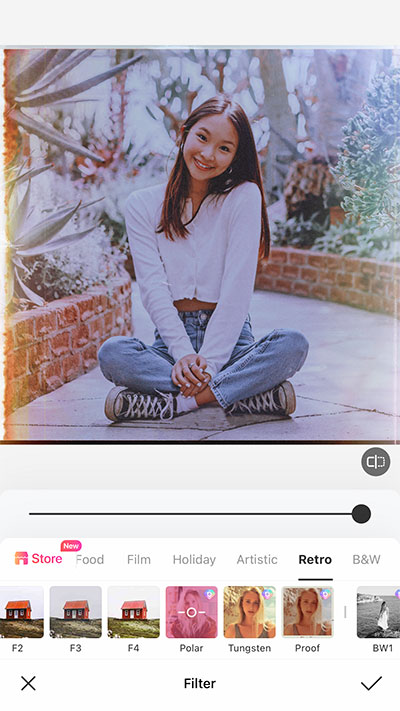 Now you've got a lot of new info and tips on how to create the perfect profile picture for Discord, Facebook, TikTok and so on. Time to roll up your sleeves and get busy. Prepare your phone, clean your camera lens, get a friend to be your photographer for the day and save some time after for the editing. And don't forget to have fun!