How to Use Best Templates for Your Travel Photos
We all love traveling, don't we? And many of us love to capture every memory throughout our journey, right from the plane to returning to our hometowns. Taking photos doesn't only help you remember each bit of your trip but also help others view the beauty of this world through the photos.
The task gets challenging when you are a travel blogger or an influencer who loves to keep your followers updated with every moment of your travels. But, getting those right photos is not an easy thing. You've to go through plenty of editing apps to get that 'right look' to match your Instagram's aesthetics.
This is not an issue anymore, as the BeautyPlus app has introduced some pretty cool templates to go with your travel photos. Here are some of the templates that you can try on your photos.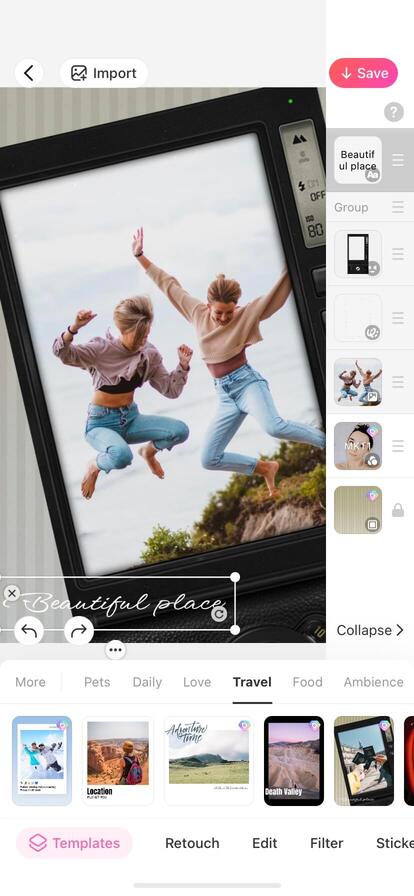 Tables of Contents
1. Photo Template with a Quote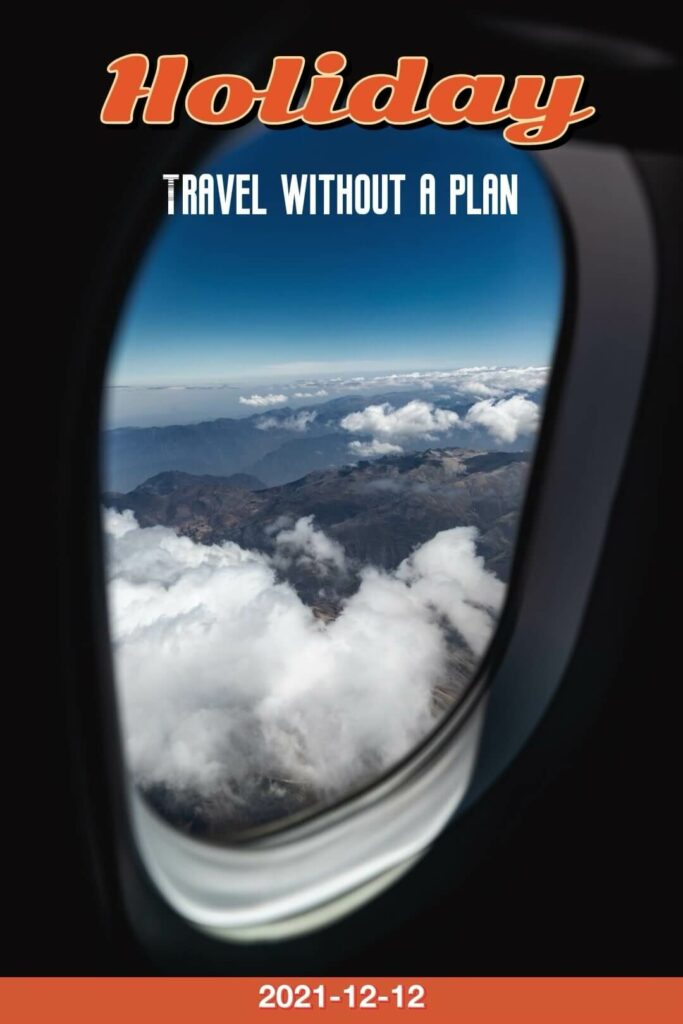 This is one of the templates you can use on your photo. It is most suited on the picture taken inside the plane where you can also mention the date below when you start to travel. You can also change the text on the top and write down whatever comes to your mind related to your journey. Add a bit of filter on the photo itself to enhance the colors.
2. Subtle Landscape Photo Template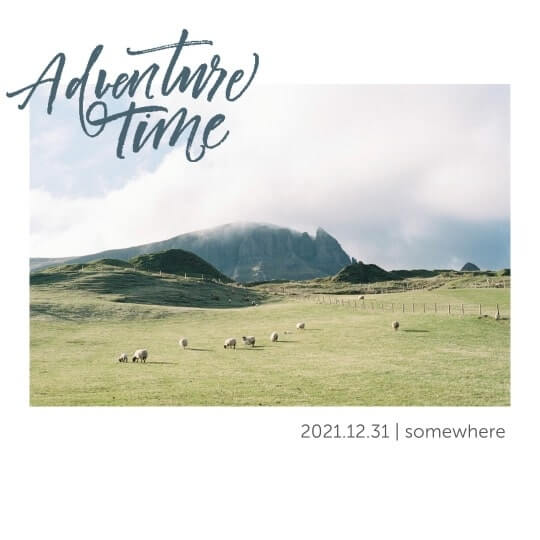 For the subtle landscape picture, this template is good to go. However, it is only available for the premium buyers of the BeautyPlus app. You can edit the date below and also mention the name of the place in the photo. You can also use the filter on the photo. Just go to the filter option below the photo and choose from plenty of them. We recommend you to use the one from the 'Holiday' section, such as the MST1 filter. This filter will work best with the sky backgrounds
3. Photo Template with a bit of Motivation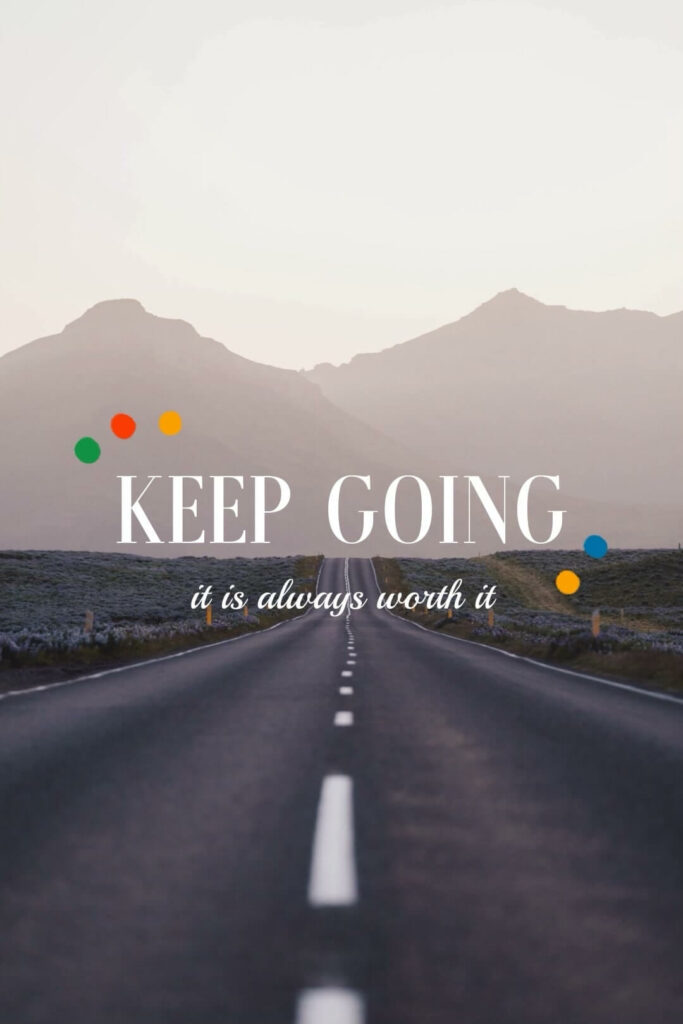 Many people like to post their travel photos with a quote. This template works best for such kinds of photos. Just add a photo of your choice, and choose the filter that you wish to add. Even if you don't want any filter, just adjust the color and hues accordingly so the text can be visible clearly to the viewers.
4. Throwing Back Photo Template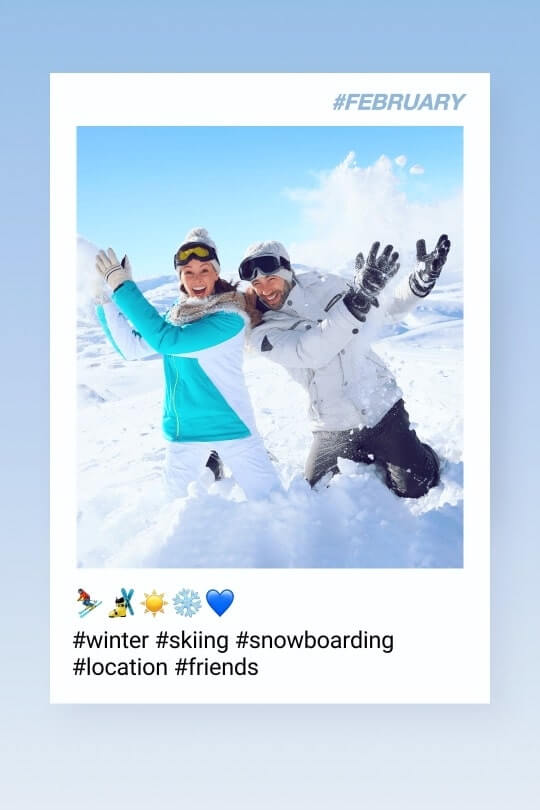 We often go through our old photos and have this urge to share old travel memories with others. This template works perfectly for this purpose. Just pick an old photo and mention on the top how old the photo is. Just below the photo, you can add relevant hashtags just like you add on your Instagram. You can also edit the stickers and add others from the selection of stickers you can find in the option below the template.
5. Add Location, Name and Date Photo Template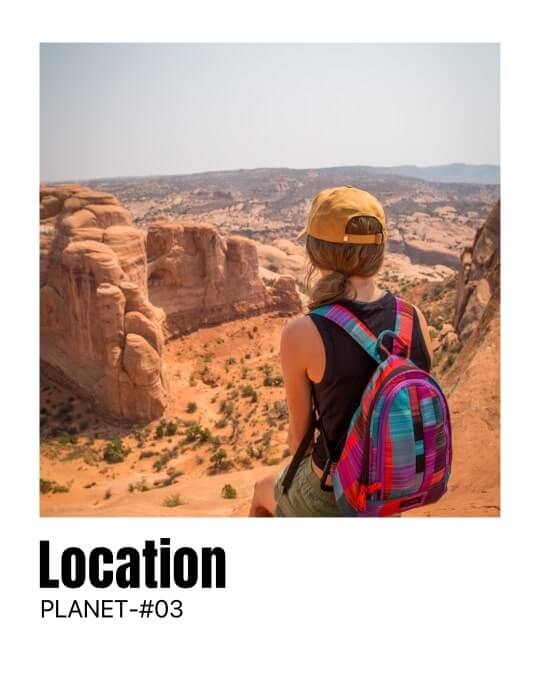 Another awesome template for your travel photography! Add up your location where the pic is taken, and below that, you can just mention the date you visited that place. We recommend adding some doodle or a sticker with the text to make the photo more appealing. Filter number BRZ4 will work best with this template design. But you can always choose the one that goes well with your photo.
6. Perfect Street Photo Template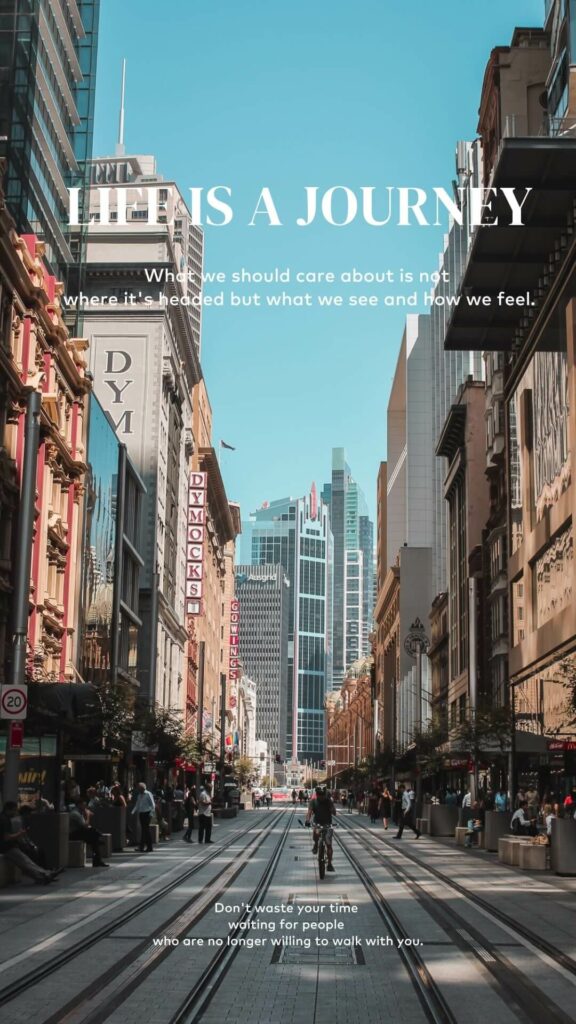 Many of us wish to add what our heart says to our photos that we post online. There is a huge following of users who love these kinds of pictures that shows a beautiful background along with a quote or other form of writing. If you are like that, then this template is an ideal pick for you! This template is simple; just add text, a filter, and you are good to go. You don't have to go overboard with this one!
7. Perfect Template with your Girl Gang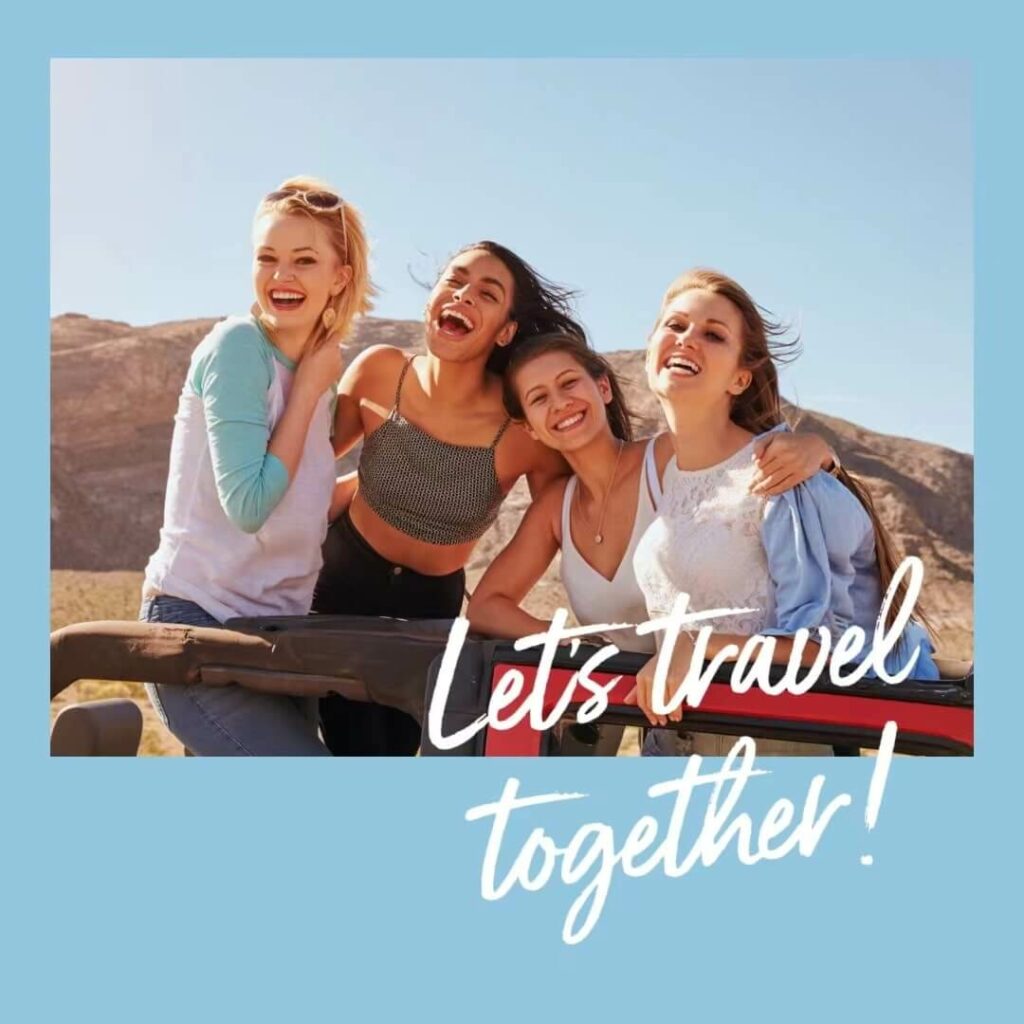 Going on that long-awaited trip with your girl gang? Make sure to capture every memory you make with your girls. Use a nice template from BeautyPlus along with some nice lines for that once-in-a-lifetime experience. This is one of the templates we recommend for a group photo from your trip. Adjust further according to your liking.
8. Vintage Look Photo Template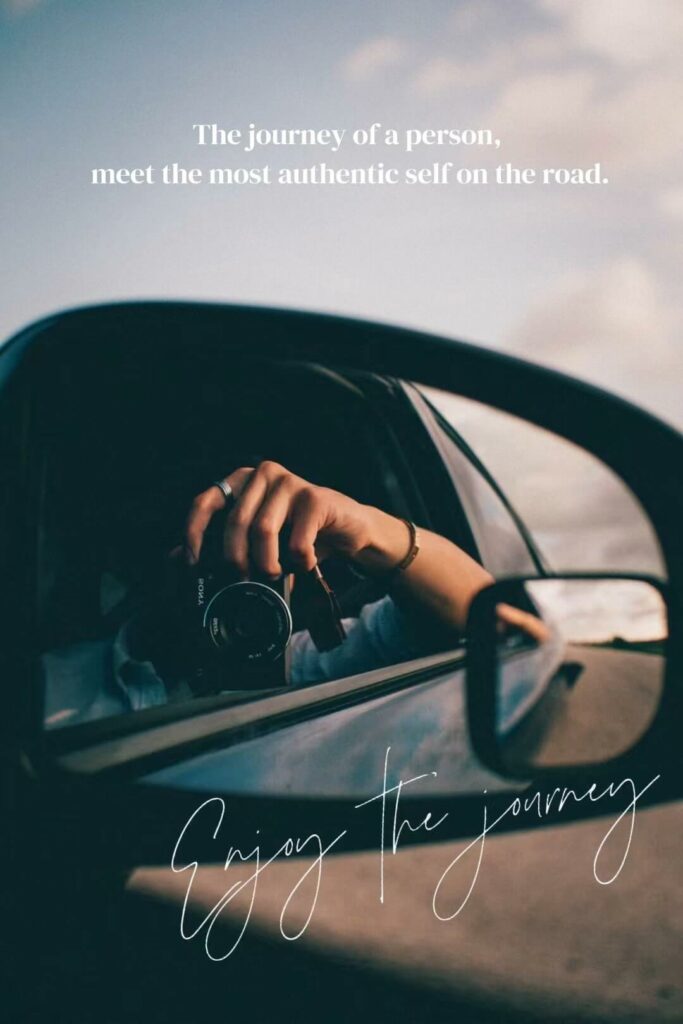 We are loving the dark tones used on this template. Ideal for travel photos with a vintage feel to them, such as historical landscapes. You can also give these dark tones look to your photo by using a filter from 'retro' or 'film' selection. Alternatively, you can edit the tones yourself by playing with light, saturation, highlights, and vignette option under 'edit'.

9. Retro Travel Photo Template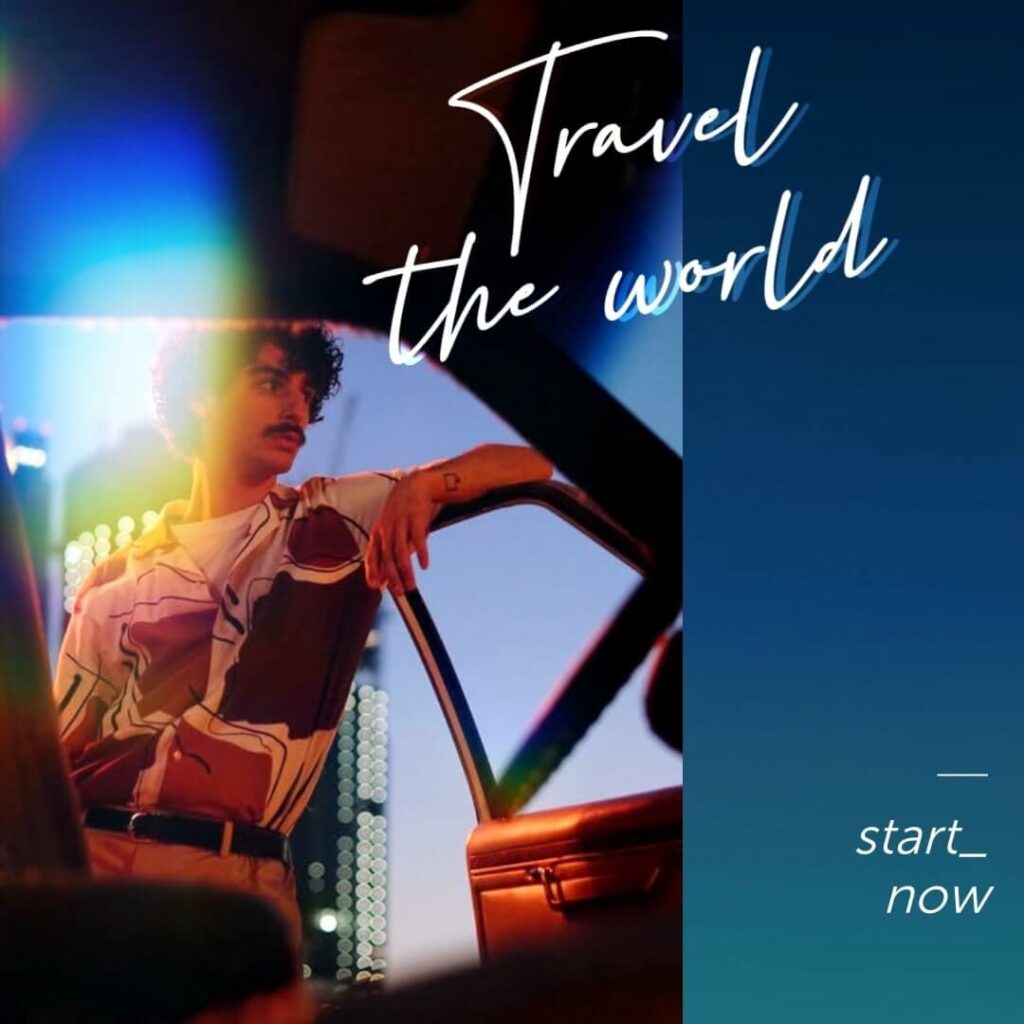 This template adds a retro vibe to your photos. It works best with dark portrait photos with warm tones or even photos with the sky background. There is a soft light glare added to the left side as an element to enhance the whole look. Add the text according to your choice. Unfortunately, there is no way to change the blue-colored bar on the right side of the photo. We recommend you to only add the pic that can go well with this blue bar as seen in the template
10. Tropical Feels Travel Photo Template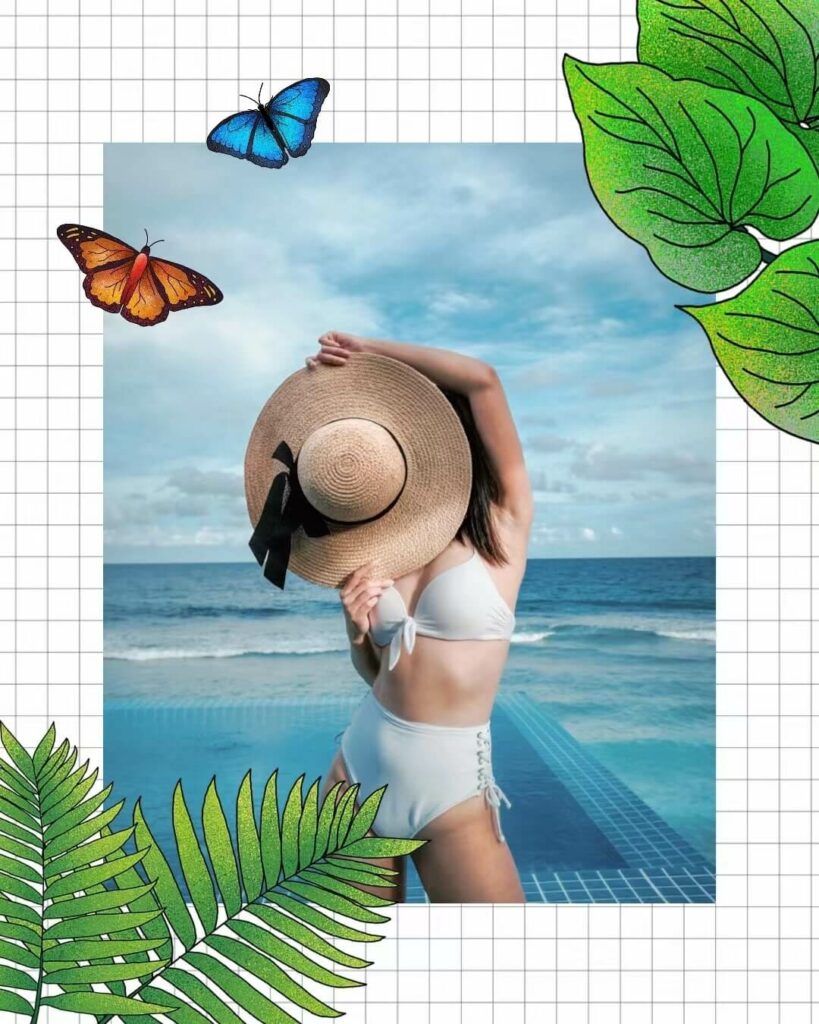 We loved how the leaves and butterflies have been added to this template to give it that tropical vacation vibe. You can achieve the same by simply adding your photo to the template. First, add a picture into the template, click on the stickers, and choose the leaves and butterflies or any other thing that you think will go well with the beach photo. We'd also love to add that sun into the picture that you can easily find from the stickers section.
So, these were just a few of the many templates that you can use for your traveling photos. You don't necessarily have to go to the 'travel' category of templates to pick one. There are many other categories with beautiful templates to complement your photos, such as Retro, Daily, Love, Ambience, and Festival.
Pick up a template, do some experiments by playing around with the filters, colors, and make the adjustments until you get that final ready-to-post look!
On BeautyPlus, there are a plethora of options to adorn your photos with. All it takes is just a few minutes of work, and your photo is ready without having to add any difficult software.
Enjoy the app and tag us in your templates on Instagram. Happy editing!