How To Give Your Photos a Hot Y2K Aesthetic & Vibe
What Is The Y2K Aesthetic?
The Y2K aesthetic is an inspiring aesthetic that mimics the early 2000s. The aesthetic is inspired by the late 90s fashion trends. It consists of certain styles like denim wear, colored hair, bright and shimmery makeup looks, glossy lips & etc. Now the style back then was a huge movement. Teens and young adults in their 20's everywhere were rocking the trendy aesthetic.
Why Is This Aesthetic Inspiring?
The Y2K aesthetic is inspiring because of the aura it gave off back then. Y2k clothing, Y2K hairstyles & etc. were seen on a lot of celebrities like Beyoncé, Paris Hilton, Rihanna, Bella Hadid etc. These are celebrities that are loved by millions of loyal fan bases. This is what makes the Y2K aesthetic inspiring to many people around the world. Celebrities are known to set a lot of trends that inspire their fans to take part.
If you want to know how to give your photos a Y2K aesthetic vibe, keep reading and I will show you Y2K makeup, Y2K recommended stickers and Y2K aesthetic edits.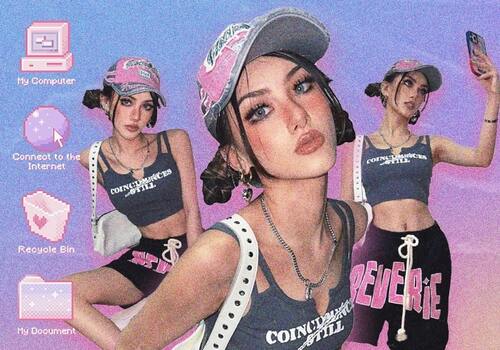 Table Of Contents:
1. Y2K Makeup
First, I will show you how to get Y2K makeup by starting from lip, hair color and eye shadow. Usually you would find pinks, purples, lilacs and blues these bold colors in many Y2K makeup, and glitter anywhere for Y2K aesthetic fun look!
Glossy Lip Look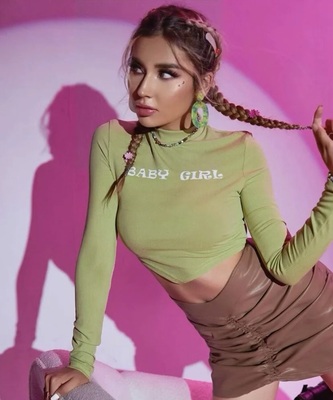 Photo By @babeparis__ & Brian Lawson Via Unsplash
The glossy lip look played a big role in Y2K fashion. Lip gloss was known as a beauty staple in the 90s. Adding a nice glossy lip to your picture will give you more of the Y2K vibe you desire. Go to 'Retouch', 'Makeup' and you will find it in 'Lipstick'. I suggest using one layer of lipstick on your photo, saving that photo and going back in one more time for a second layer, giving it an extra glossier look.
The first color in the example above is called RD03, and I used the first style that has a shiny gloss look. You'll find this on the right side of your screen when you're using a color. For PK03, I used the second glossy lip style option.
Change Your Hair Color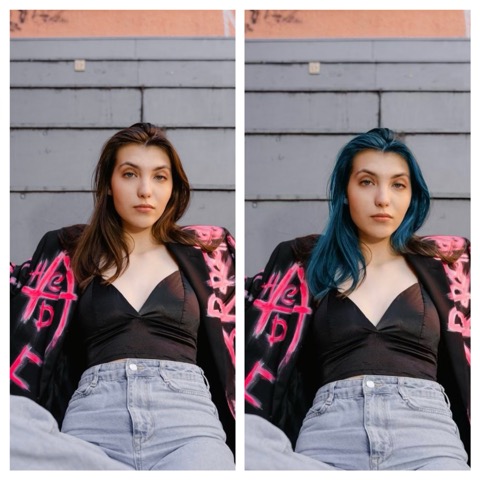 Photo By Mikhail Nilov Via Pexels
Hairstyles like space buns and pigtails were really popular in Y2k fashion, while highlights and different hair colors were also really popular in Y2K Hairstyles. If you're looking to change your hair for your Y2K aesthetic, but don't plan on dying your hair, this will be a great option for you.
Go to 'Retouch', 'Makeup' And select 'Hair-Dye'. The hair color names in the example above are Anime Blue and Pink. Use your slider to make the hair color as dark or as light as you want it. I highly recommend this tool!
Shimmery Eye Shadow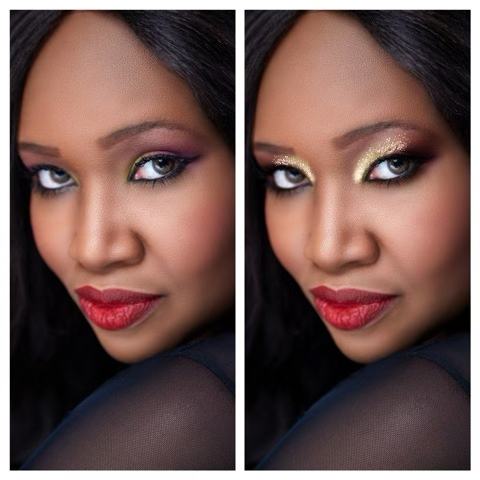 Photo By Pixabay, and Marcelo Chagos Via Pexels
Shimmery light-coloured eyeshadow and frosted eyeshadow were and still fall under the Y2K beauty category. When most people think of Y2K beauty, they think of bright eyes. The two examples above show perfect examples of a Y2K eyeshadow and feel.
In the app, choose 'Retouch', 'Makeup' and select 'Eyeshadow'. The two eyeshadow colors used in the examples above are called Golden and Unicorn. For best results, I suggest saving your photo after one layer of eyeshadow. Then going back in with that same photo for one more layer. You'll notice your eyeshadow will look a lot more pigmented in your photo!
If you want to know what content in BeautyPlus is perfect for Y2K style photo processing, let's try from the following content! It is highly recommended to try shiny filters and various Y2K stickers for photo processing.
2. Use Y2K Aesthetic Filters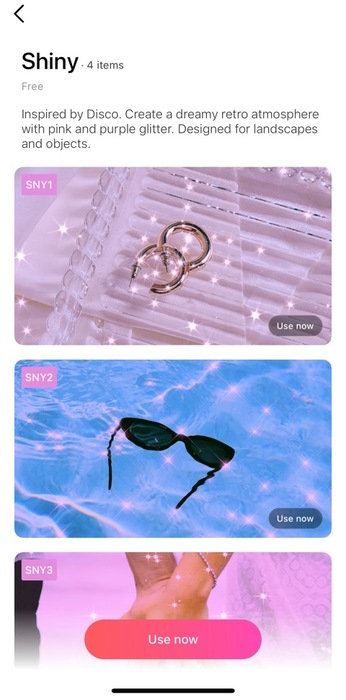 Using a Y2K aesthetic filter will not only improve the look of your aesthetic, but it will also make your photo stand out. The shiny filter package consists of four different filters. They all have the same shine to them with different styles to choose from. The people rocking this aesthetic always tend to stand out. Also, you can try "Nostalgia" filter package to get an old movie feeling. Adding a filter like this to your photo will enhance your aesthetic.
If you don't have this package already downloaded, go to your sticker store in the BeautyPlus app and find the 'Shiny' package as shown in the example above.
3. Y2K Aesthetic Recommended Stickers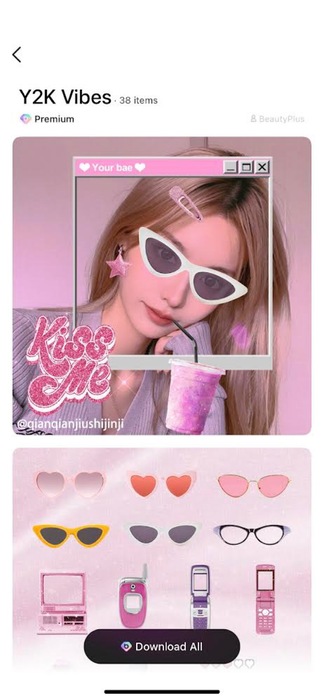 Using certain stickers on your photos will give you a better chance of achieving the Y2K Aesthetic to the fullest. BeautyPlus's has two sticker packages which fit perfectly with the Y2K aesthetic vibe. You can find the Y2K Vibes and Retro Computer sticker package in BeautyPlus sticker store. Using certain stickers like the pink cell phone, glasses, lip sticker & shiny material shows whoever's looking at your photo that you got a Y2K aesthetic vibe going on. Meanwhile, this sticker package is also perfect for those who desire the girly girl aesthetic.
Also, all BeautyPlus stickers are also resizable. You can make your stickers as big or as small as you want. Try them out now!
4. How to Make Y2K Aesthetic Edits Using BeautyPlus
Below is some common photo processing ways for Y2K editing. If you want keep up with Y2K aesthetic trends, why not try and add Y2K nostalgic vibe to your photos in this way?
– Add noise texture:
You can get a vintage feeling of an old photo instantly.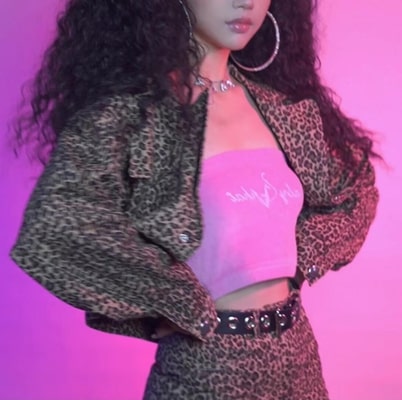 – Add cyber-themed stickers:
If you want to try cyber Y2K style, don't miss the tech-related stickers.
– Use vibrant colors:
Pink and purple are often popular Y2K colors, and don't forget to try KiraKira filter for a fun touch of sparkle.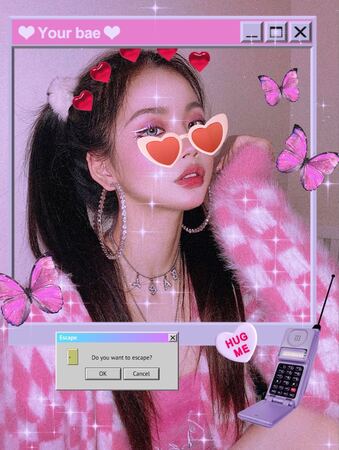 – Try Y2K background colors and make a collage:
Turning yourself into a sticker and duplicating yourself in a Neon background is perfect for those looking for a unique aesthetic. When making a Y2K collage, choose multiple pictures from the gallery, remove the background, and arrange them in the collage in crazy angles or position.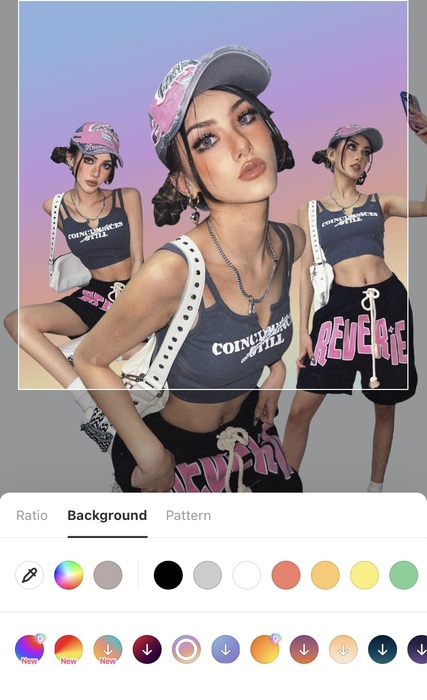 Pro Tip: you can add colorful shadow to each cutout sticker by tapping "Shadow" in layers style. Explore the shadow color, positioning, opacity or blur to make them fit. I highly recommend this option because of how cool and advanced it is. It's also super easy and fast to do.
5. Why The Y2K Aesthetic Is Trendy
Before you read this post, you may have already known what Y2K was, or maybe you never had a clue before reading this post. The Y2K aesthetic played a big role in many celebrities' everyday life in the '90s. It was known as cool, and it was also known as an 'It Girl' movement, meaning an attractive fashionable stylish woman. This was the category that a lot of celebrities fit into back then.
Because of the special impact that a lot of celebrities held with the Y2K aesthetic, it inspired a lot of people and this gave it a chance to come back in 2022 better than ever. The Y2K aesthetic and vibe is stylish and it brings the inner 90s feel out of most people wearing the aesthetic, and it makes people look great. This is why the Y2K aesthetic was and still is trendy.
Get yourself in the 90s Y2K feel with BeautyPlus today my friend! ✨