Tips for Creating Standout Spring Images
Have you noticed the sun shining brighter, more flowers blooming, and our springtime butterflies and ladybugs out and about recently? People taking brisk walks and the weather feeling warmer? That's right, the season of spring is right around the corner! And that means, it's time to "springify" your pictures! It's the best time to shoot photos in the sunlight or in a field full of flowers, but also to use the power of editing to make your photos even more lovely. BeautyPlus has all the needed tools and more for you to achieve the spring images aesthetic. so keep reading and take a look at the editing features it has to offer!
Table of Contents
Use Spring Sticker Packs to Decorate spring images
BeautyPlus' sticker packs are the best edit feature for your spring photos because there are so many options to choose from! From variations of flower designs, to adorable watercolor animals or beautiful butterflies – this app has it all. There is even one specifically made for the spring season, along with pastel shapes to add a simplistically expressive touch to your spring images! Here are just a few of the many popular spring aesthetic stickers worth using.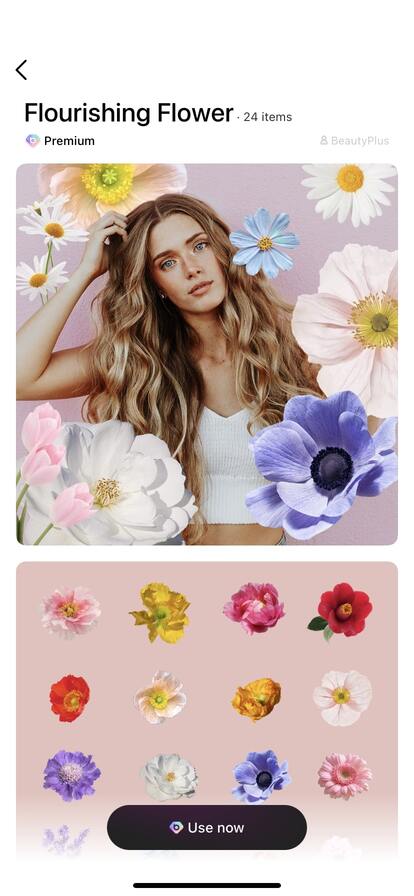 "Spring" Sticker Set:
Under this sticker set, you can find birds, bees, butterflies, leaves, flowers…all the best parts of spring. But what makes these stickers unique is their special paint-like texture! When placed in your image, it looks as if they pop out of the photo, adding an artistic quality to the spring aesthetic.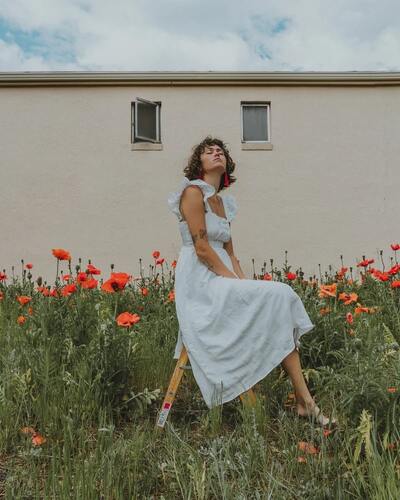 For this example, I simply added the respective stickers and sized them to fit in an visually pleasing, organized manner. For the extra spring vibe, I added the text sticker "Spring," which nicely fills up the empty space above! If you want to blend the stickers better to the original picture and have a complete artwork-esque look, go to the "Style" feature and apply "Oil Painting." There you have it, your own spring painting!
"Sunflower" Sticker Set:
Just as the name says, the "Sunflower" set has many types of sunflowers! There are also green leaves that match well and help balance the plethora of other flower stickers.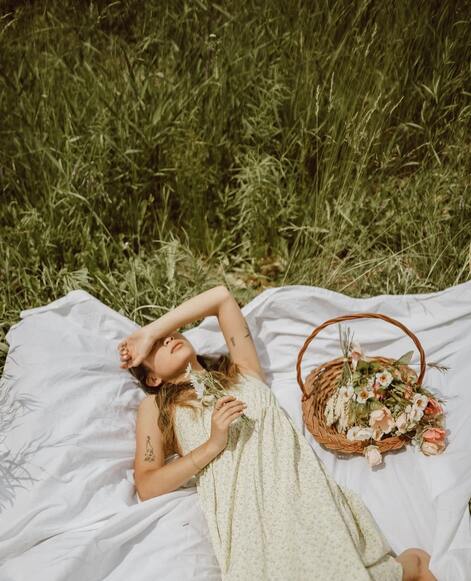 For this picture, since I wanted a more realistic look, I added the stickers in a way that looks like they belong with the long plants in the background. For a natural effect, layering is your best friend, so I made sure to duplicate some stickers and adjusted whether they were "in front" or "behind" another sticker.
To smoothly incorporate the green leaves on the white blanket, I changed their layer style to "multiply" and positioned them as if they fell from a tree.
And ta-da! Now the picture is truly of the spring aesthetic!
Cute Photo Templates & Layout Designs for spring images
BeautyPlus has wonderful layout designs that fit the spring theme or can be customized to it, which makes for endless possibilities of how you can decorate your pictures. Depending on what you want, there are various formats the app offers – Magazines, Calendars, Motivation, and more. To get a true spring aesthetic, I went with pastel, bright-colored and lively layout designs that give off a feeling of liveliness and vibrancy!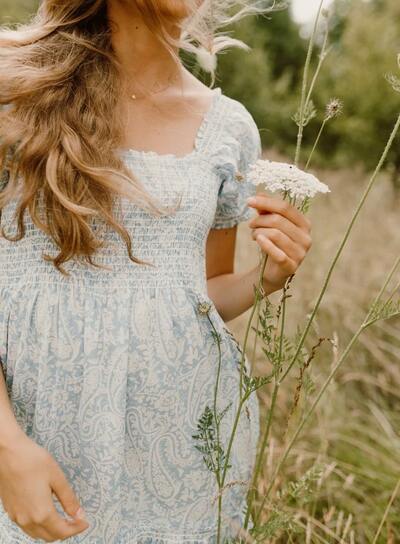 For this outdoor spring photo, I went with the calendar template! However, I wanted to design it more creatively, so I duplicated the photo and cropped it to an adorable heart shape. I then changed the color overlay and opacity of the original image to a light green shade.
The finished product has an even more delightful spring vibe!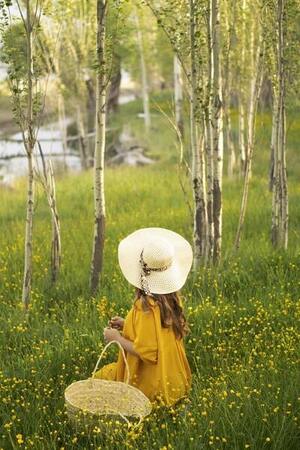 This example is already a perfect spring image with the yellow flower field and bright lighting. But by applying this simple patterned and stickerful template, the image looks much more stylish! Even better, the pattern design is similar to a picnic blanket, which matches with the picnic basket. Just one glance and you can tell it totally embodies the spring aesthetic!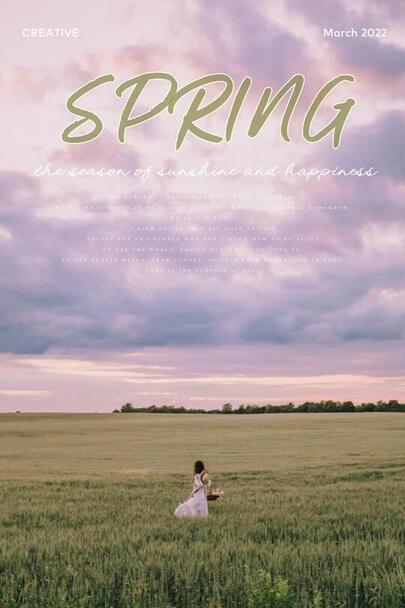 These are a mere few of the many more templates BeautyPlus has! The use of differing types of photos, from landscapes to even food, goes to show how applicable the feature is. Especially with the text, every characteristic of it can be changed. Don't be scared and have as much fun with it as you want!
Bright Filters to Cheer Up Your Spring Images
Nothing can go wrong with the filters! The most classic and basic editing feature, filters easily make a huge difference in how your photos turn out. And with spring aesthetic pictures, having a fresh and sun-kissed appearance is very important. Let's see some cheerful spring filters you can use this season!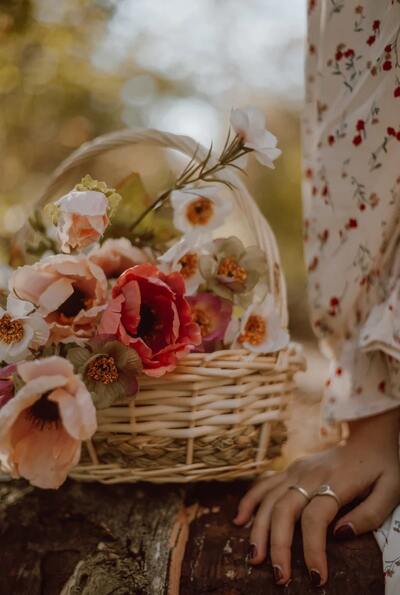 Sakura – "Cadet"
With spirited colors and a cool green undertone, the filter "Cadet" can transform any dull image to an invigorating one! By comparing the two images side-by-side, it's clear how much more the flowers come to life and feel truly blossomed.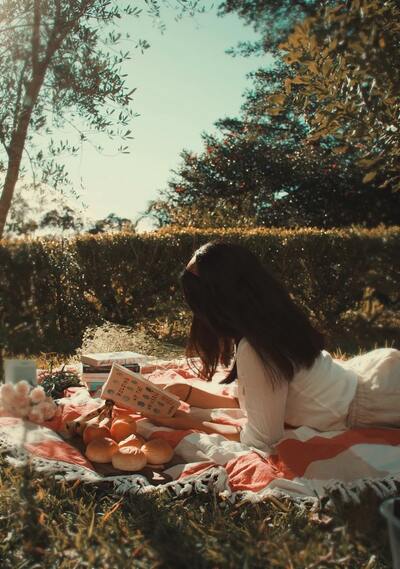 Artistic – "CTG6"
This filter is ideal for attaining an almost magical, ethereal look to a picture. It adds a soft, slight blur while greatly enhancing the colors, transforming the image that makes it appear like it came out of a fairytale. In contrast to the previous image, you can see how perfect "CTG6" enraptures the youth and blissfulness of the spring aesthetic!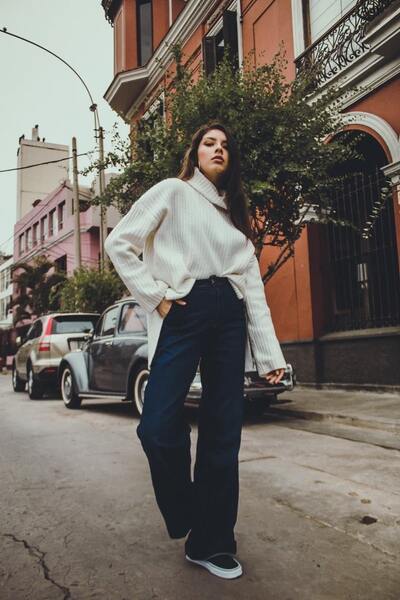 Artistic – "RB1"
This final filter, "RB1" will apply beautiful flicks of rainbow refractions and lighten up your spring aesthetic picture! It also matches well with outfit pictures by not only adding to the surrounding space, but also intensifying the colors of the fit. Now the reinvented image is more refreshing to look at!
With the spring season quickly nearing by, BeautyPlus will be your best friend for editing those gorgeous spring aesthetic photos! May this lovely season be full of happiness and have fun editing!