How to Make Aesthetic Wallpaper for iPhone & Android
To upgrade our phones' visuals, there's nothing like a really aesthetic wallpaper. Especially one that matches the aesthetic we're currently loving. Just like phone cases, chords and air pods, having a stylish wallpaper to cover the background of your screen will give your phone a whole new vibe.
And considering how often we're on our phones nowadays, it makes sense to try to make it very pleasant to look at, right? And it's even better when we create the design ourselves.
So let's find out how to easily create your own wallpapers to up your phone's aesthetic game.
(You can directly download the free aesthetic wallpaper on BeautyPlus, too)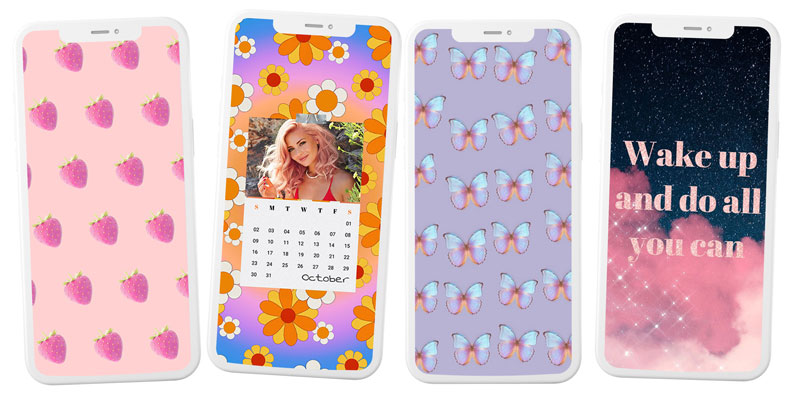 Table of contents
5 easy Aesthetic Wallpaper Ideas you can make yourself
○ Aesthetic wallpaper with a pattern
○ Aesthetic wallpaper with quotes
○ Aesthetic wallpaper for couples or besties
○ Aesthetic wallpaper with calendar
○ Aesthetic wallpaper with collage
How to make aesthetic wallpapers for iPhone & Android
Creating a new aesthetic wallpaper from scratch is way easier than you think. All you need is an app that gives you lots of editing options and resources. Oh, and your wonderful, creative imagination, of course!
For that, you can use the BeautyPlus app. You'll be able to design your own quotes, edit photos, use all sorts of patterns, or create collages that will make the perfect background for your iPhone or Android.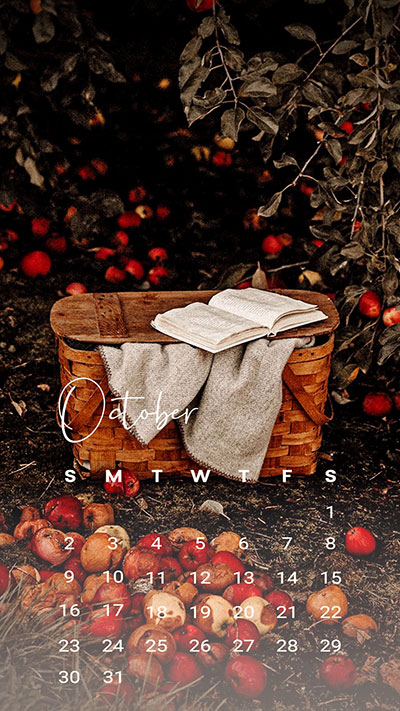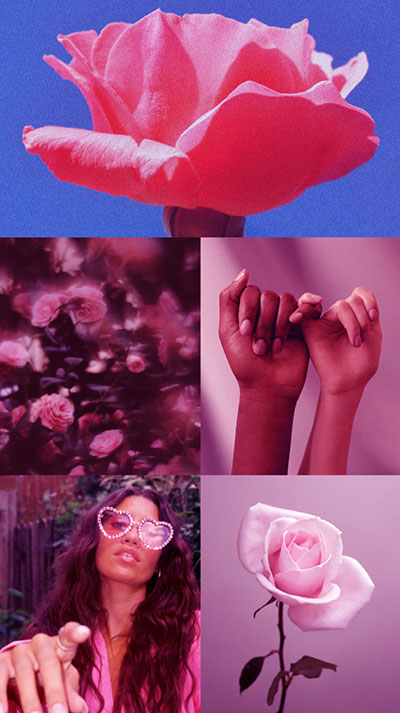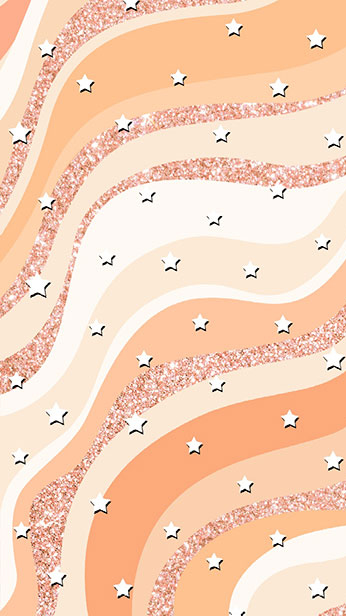 Below I'll explain how each type of wallpaper can be easily created using the app, and show you some cool options I've made with a few taps on the BeautyPlus app.
5 easy Aesthetic Wallpaper Ideas you can make yourself
There are tons of wallpaper options, I couldn't possibly talk about all of them here. But these are 5 of my favorites. This is how I create them.
Aesthetic wallpaper with a pattern
Pattern wallpapers are very popular for a good reason. And there are options available online, basically just a click away. But you're here to learn how to create your own, of course! So that's what we'll do.
With the BeautyPlus app you can either select one of the super cute pattern options the app has available, or create your own.
Start by opening any image from your camera roll. Doesn't matter which one, because you'll delete it later. Tap Background, then crop the image into the screen size (9:16). Pick your favorite pattern, and delete the photo you originally opened. You can now customize the pattern with any background color you prefer.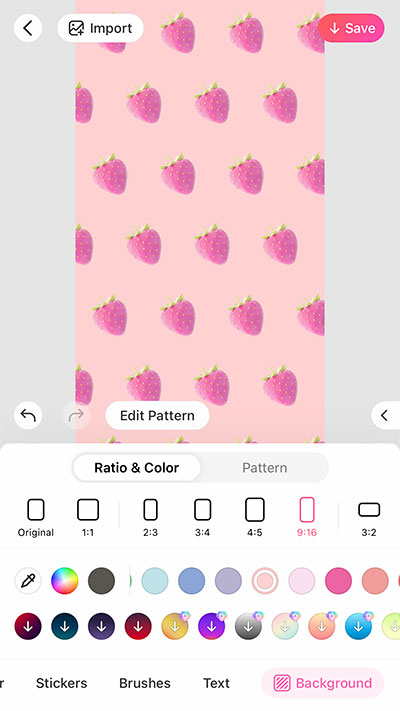 To create your own pattern, instead of selecting one of the app's textures like we did above, select a solid color for the background first. Delete the original photo, then tap Stickers. Find something you love, and add it to your design repeatedly, forming the pattern.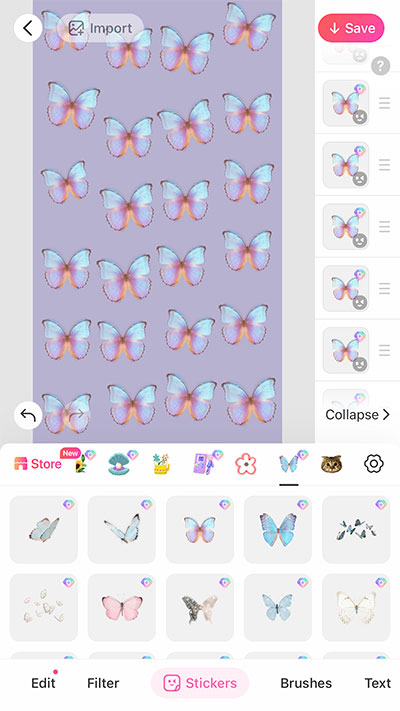 Aesthetic wallpaper with quotes
Have a personal mantra that you love? Or a motivational quote that helps you keep focused and productive? Then put it on an image and set it as your phone wallpaper!
There are a few ways to do this using the BeautyPlus app. My favorite one is to open a cool aesthetic image, crop it to the proper size, then tap Text. There, you'll find lots of preformatted text options to use for your quote. They're all super cool. Select your favorite one, and type in the quote.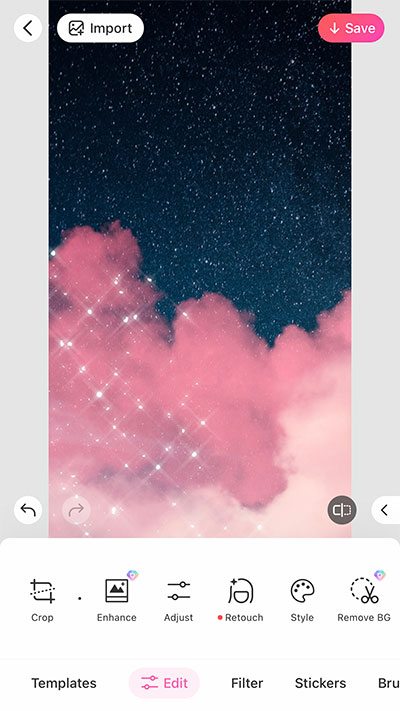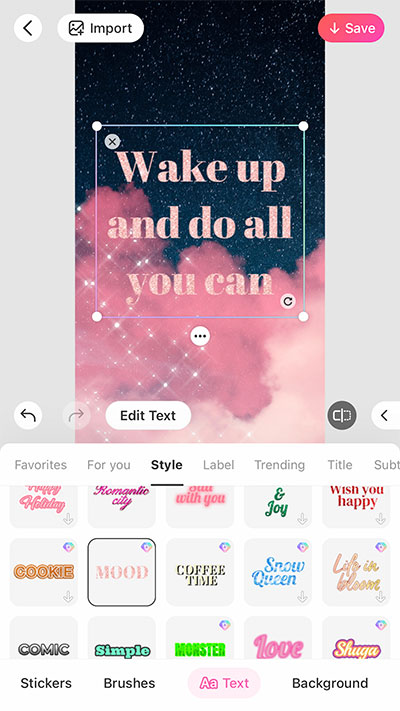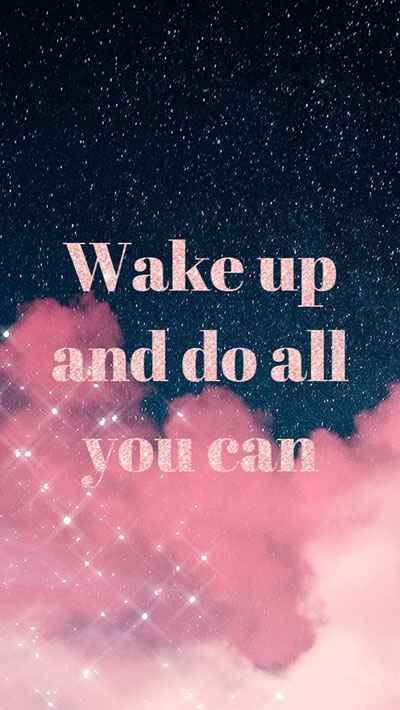 Aesthetic wallpaper for couples or besties
Show all your love for your better-half with a lovely "shared" wallpaper that goes half on your phone, half on theirs. When you put the phones side by side, the wallpapers complete each other. Just like you two!
To create this type of wallpaper, select an image that has two sides. It can be a photo of the two of you, for example. Or two fictional characters you love, or even something more abstract that has a special meaning.
First crop the original image using the 1:1 proportion to check how the two wallpapers will look together. At this point you can edit the image with filters, stickers, text…
Then select the 9:16 proportion and crop the left side of the pic. Save that one. Do the same to the right side, and save it. Now share the correspondent half with your wallpaper buddy!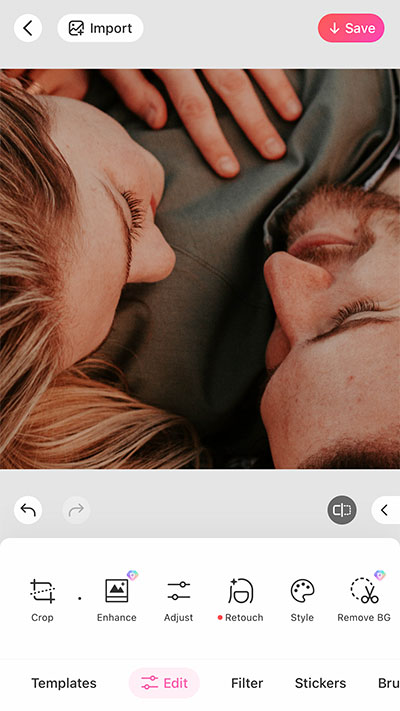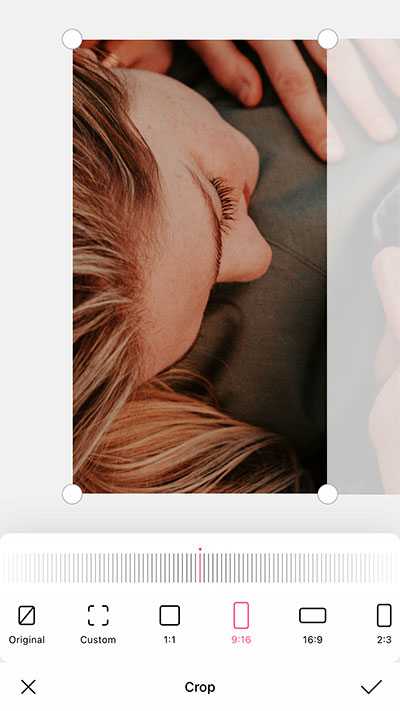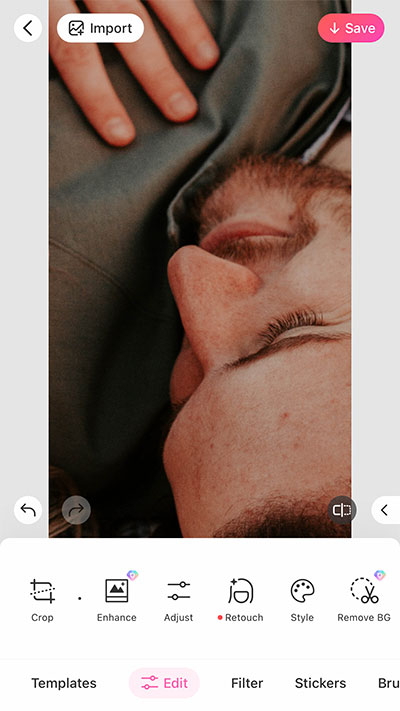 Aesthetic wallpaper with calendar
Calendar wallpapers are not only very cute, but also super useful! You can have an overview of the month by simply taking a quick glance at your screen.
The BeautyPlus app has beautiful calendar templates you can select and use instantly. To find them, open an image, tap Templates, then Season. Pick your favourite and customize the color and pattern on the Background link.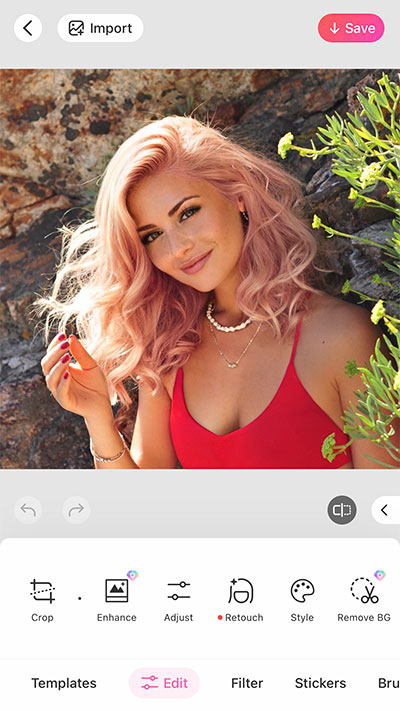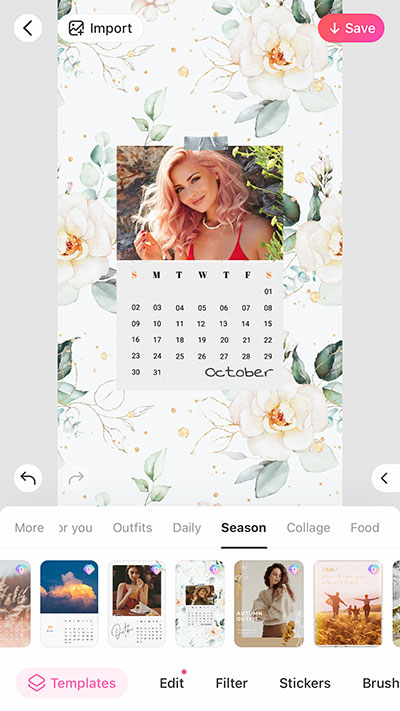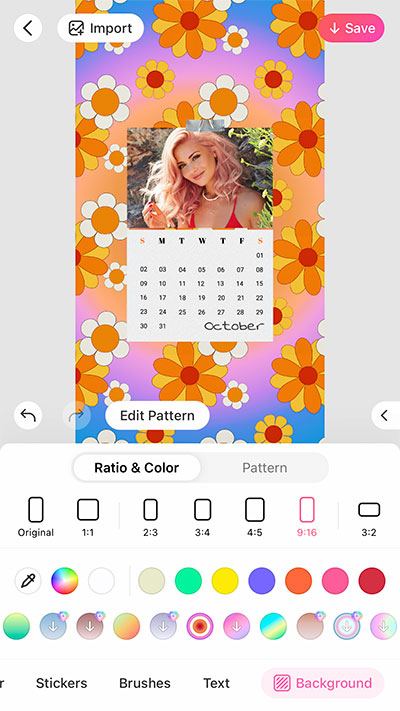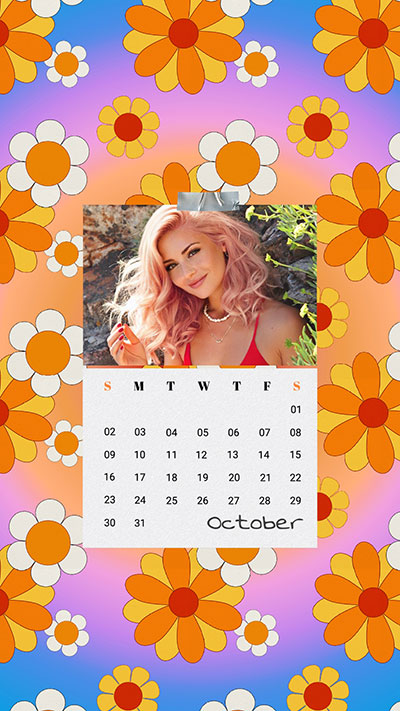 Aesthetic wallpaper with collage
Here I go again with the collages, I know… But what can I say? They are the coolest! And I know you guys love them too! And when it comes to aesthetic wallpapers, collages are one of the coolest options for sure.
With the BeautyPlus app you can create a grid collage with up to 9 photos (open the app/ tap the + sign / Collage). Easy, quick and adorable!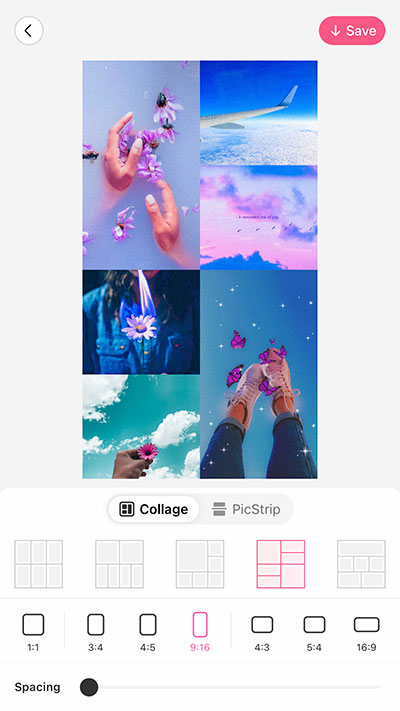 If you want something more fluid, open an image, crop it to the 9:16 proportion, and add all the stickers and photos you want, creating a unique collage in any aesthetic you're currently into. It will take a bit more time and effort, but it's definitely worth it.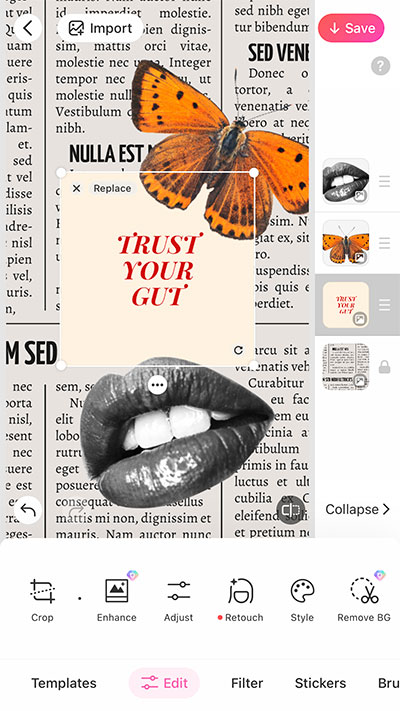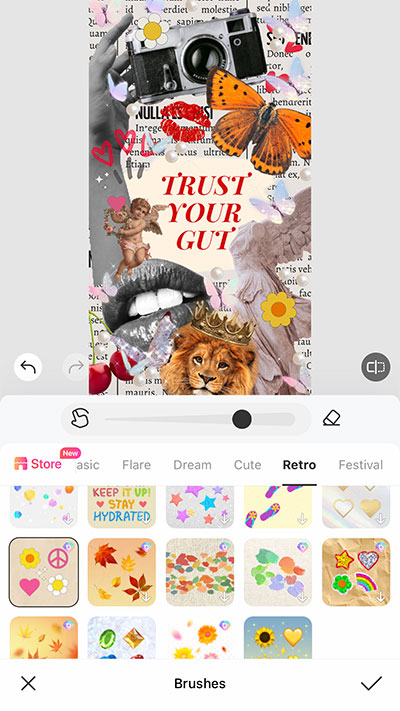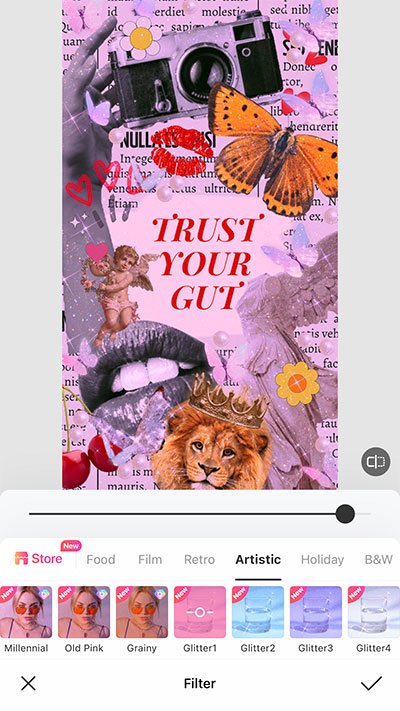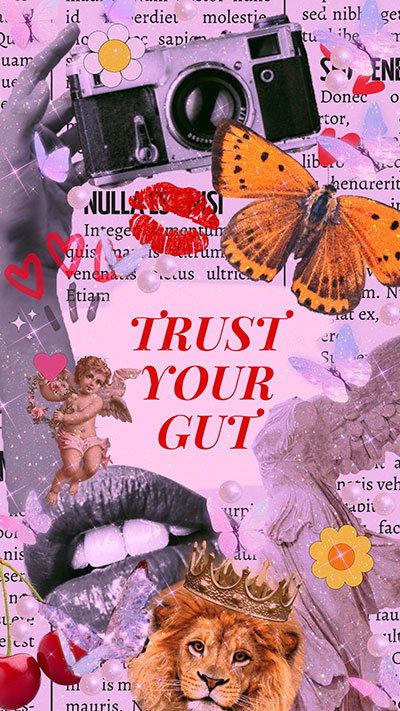 How to change wallpaper on iPhone & Android
After the creative part is done, let's get more technical. How do you set the beautiful background image you've just created into your new phone wallpaper? Easy!
For iPhones, go to the Photos app and open your image. Tap the arrow icon on the left lower side, then select Use as Wallpaper.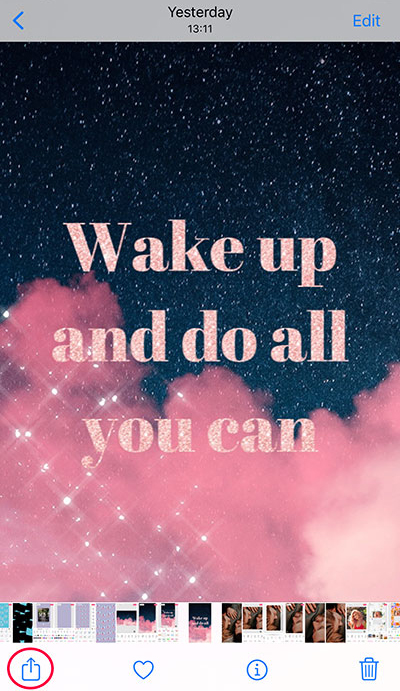 For Android it's just as simple. Find the image on your Gallery app and open it. Tap the three dots in the bottom right and select Set as wallpaper.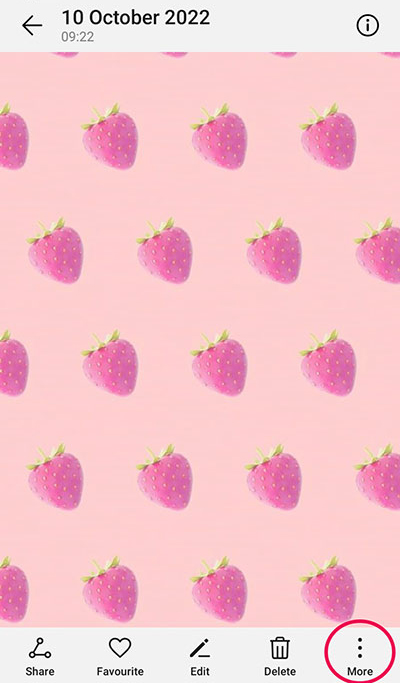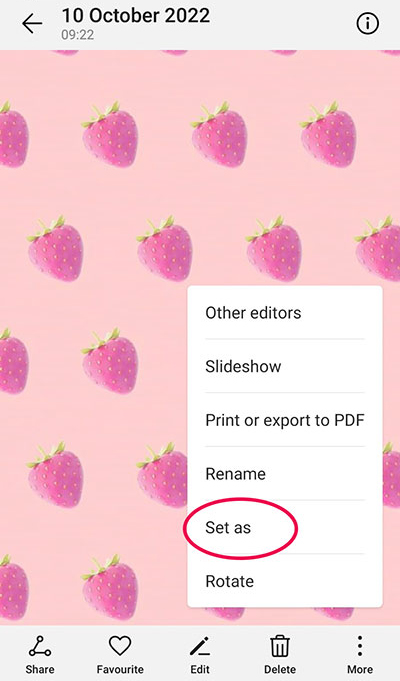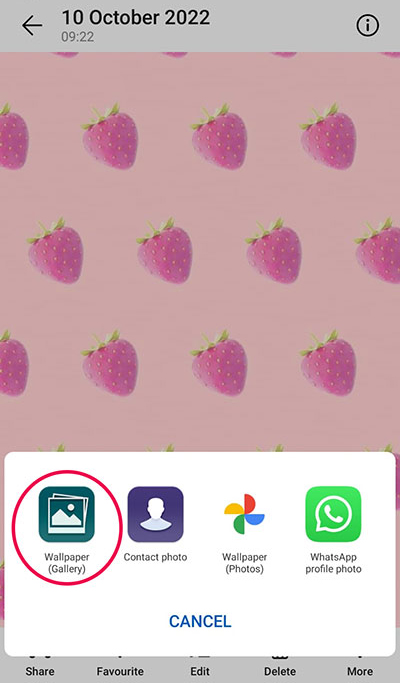 Now it's your turn to give these a try. Which one of these styles do you think is more your vibe? Open the BeautyPlus app and get creative!