Reshape Your Body in Photos and Being a 10
Has it happened to you that you look in the mirror before going out, and you think, today I look fantastic, but then you take a picture of yourself and it doesn't look exactly like what you saw in the mirror? Well, what happens is that everything is a matter of perspective. And sometimes it's hard to find the right one when we take a photo. But with this body editor & tan skin from BeautyPlus, you can easily reshape body and will not go through that again.
We tell you how to edit your photos so that you look just the way you want to see yourself. Edit any part of your body, tan your skin and add filters that make you look better easily and quickly. Get to know these BeautyPlus tips!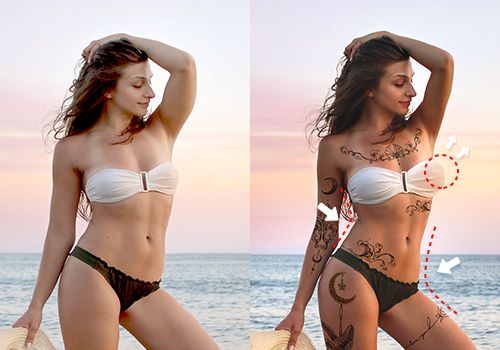 Table of Contents
Enhance your Appearance in Photos to Make you Feel more Comfortable
Of course, the first thing you need to do is select your favorite shot. This time do not pay much attention if there is something about you that you did not like in that photo. Focus on selecting the best shot, with the best background or where you like how your face looks.
And now, to change all those details that you do not like as they appear in the photo. Follow these tips to get an extra enhanced version of your favorite photo.
1. Reshape Your Body as You Prefer
Now that you have the best shot selected, it's time to start the magic. Select the "Retouch" option and try all the tools you can use. We recommend you start with trying the most popular of BeautyPlus:
1.1 Height Adjustment to Reshape Body
Do you feel that the perspective of the photo does not do justice to your height? That's very common from certain shooting angles. But it is also easy to fix.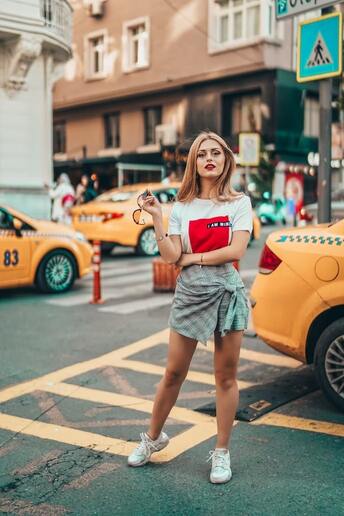 You can adjust your height by selecting the "Body Tuner" option and adjusting the size that you feel most comfortable with. Or you can go to the manual mode to reshape body, select the "Height" option, and adjust just the size of your legs to make them look longer.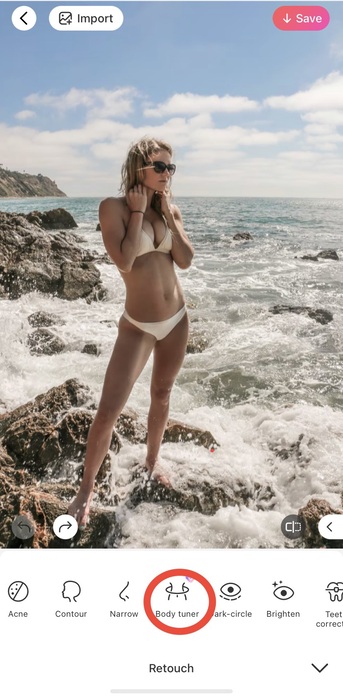 1.2 Slim Down Specific Parts to Reshape Body
Slim down the part of your body you want. If you love your photo, but there is some part of you that did not come out the best, do not worry, you do not have to take another photo. Instead, select "Slim" from the tweak menu options and lightly press the on-screen cursor on the part of your body you want to slim down. It can be your waist, arms, face, legs, or any other part you want to look slimmer.
If with these tools you feel that your photo is much better, wait until you see the next one. It's the BeautyPlus Body Turner.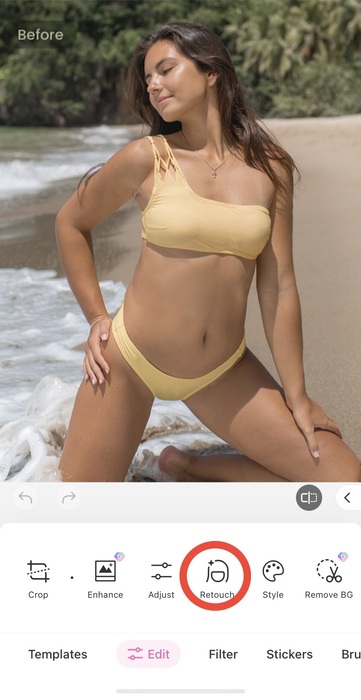 1.3 BeautyPlus Body Turner
The amazing thing about this tool is that you don't have to adjust your photo manually but BeautyPlus will do it for you. Select the "Body Turner" tool and try everything it can do for you,
Go to the manual mode, and try tap to reshape your body, including waist, arm, face, breasts, hips, shoulders, or any part of your body that you can think of, and see how your photo automatically adjusts with the algorithm.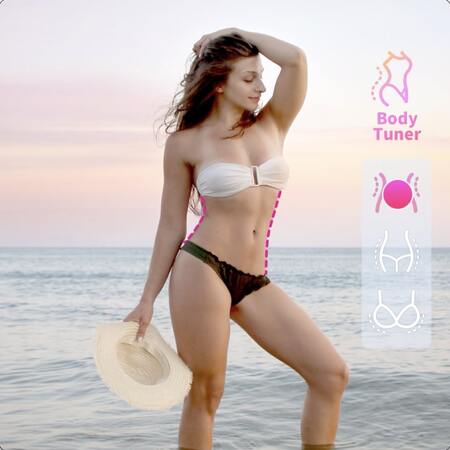 2. Improve Your Photo by Making Your Skin Look Tan
A very effective way to improve someone's appearance in a photo is by tanning their skin. And now with BeautyPlus, it's very easy and you can do it too.
To get just the skin tone you want in your photo, go to "Tone" and pick the tone color you like, and then adjust the HUE and Degree. Make sure it looks natural.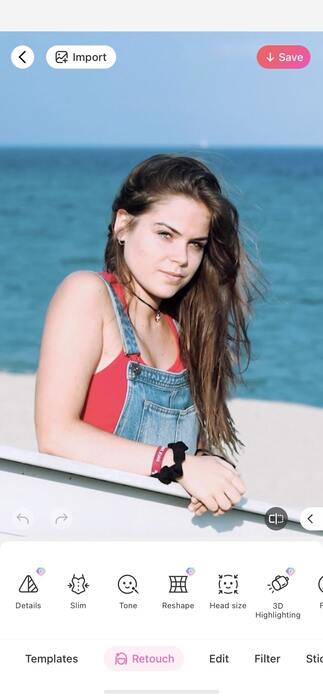 3. For a More Natural Tanning Option
Another option to improve your appearance in photos, is with a good selection of filters. For example, with a good filter we can highlight our skin color and even achieve a defined effect for some muscles. These are two great filters to naturally enhance your photos.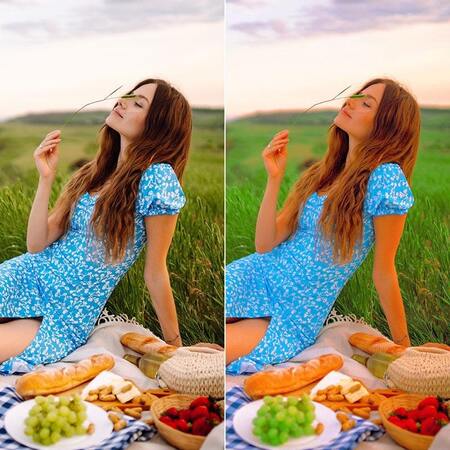 Indie Vibe Filters
Tanned skins always make us look more striking. With the Indie Vibe filter, you will achieve a very natural tan, but it will make you stand out in your photo.
Choco Filters
This filter goes perfect with darker skin tones and warm tones. With the choco filter you will add a nuanced glow to your skin color that will make you look flawless. In addition, this filter adds life and positive vibes to your photos.
4. Adding Tattoo Stickers
If what you are looking for is to look super sexy in your photo, there is an easy and a a super cool way to get it. What is sexier than some tattoos? Right, almost nothing. Now, with this tool from BeautyPlus, you can have amazing tattoos without actually doing them for real.
Enter to the stickers section and discover all the possible tattoo stickers that you can use. The recommendation is to use "eraser" to remove unwanted parts of the tattoo stickers to make them look more natural.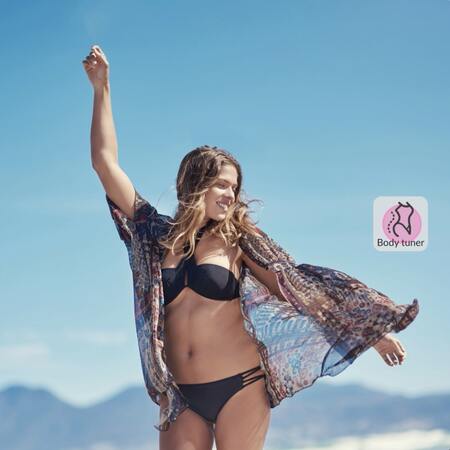 This tool is perfect to use with bikini photos, but you can do it with your favorite photo. You will be surprised how cool and real your tattoos will look.
Experiment with different tattoo stickers. You can also adjust the size and try on different sides of your body including chest, arm or legs. You can also try to add other stickers to enhance your photo. In this section you will find a great variety.
Do not limit yourself, play with all the tools that Beauty Plus body editor & tan skin has and look amazing in absolutely all your photos.