6 Popular Aesthetic Outfits Trends for 2023 & How to Edit Your OOTD Photos
The best aesthetic outfits is always the one that matches our current mood. No argument about that! But we can also agree that new exciting trends are fun to learn about and experiment with. And predictions are already rolling about what aesthetic outfit trends will be popular in 2023.
Today we'll talk about 6 of those super hot trends for the new year. In the streets, runways, shops, parties, online and offline, these styles will be everywhere. Let's find out how to wear them, and learn the coolest ways to create aesthetic edits to spice up our outfit of the day pictures.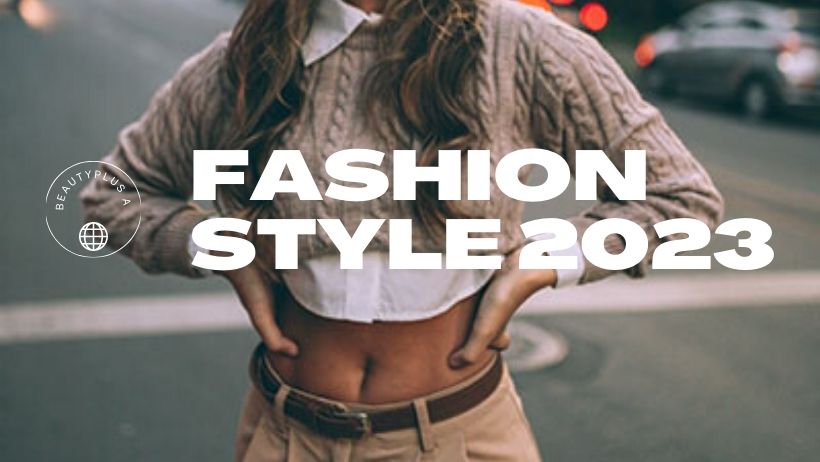 Table of contents
Blokecore aesthetic outfits
Ever wore guys clothes and thought: this is so comfortable, I wish this was normalized for girls? Well, I've got good news for you!! The blokecore aesthetic is all about traditionally "masculine" sporty attire. Especially sports jerseys in larger sizes.
This is a style that's been vastly popular amongst many groups, namely the LGBTQ+ community and the Latin community for ages. It's definitely not a new trend! But one that's becoming more mainstream and is coming strong in 2023.
We're all more than aware there shouldn't be any separation between what men and women "should" wear. It's a personal choice, period. That's why we say these pieces are "conventionally seen as masculine" by our society, even though they can – and should! – be worn by whoever wants to.
A couple of edit ideas to use on your #blokecore outfit pics: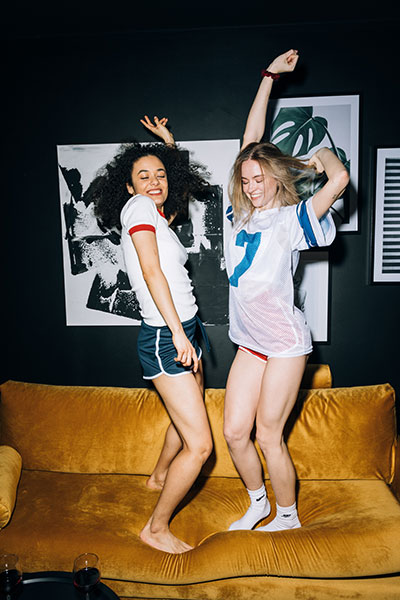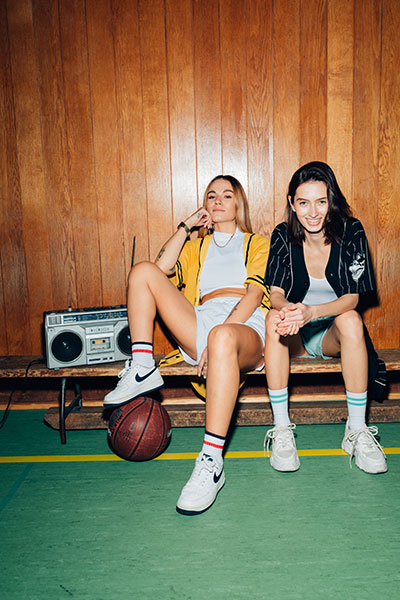 Gorpcore aesthetic outfits
While we're on the subject of comfort, let me introduce you to the gorpcore aesthetic. Basically, this style revolves around clothes that are worn for a specific activity and have a function. Mainly, its pieces come from or are inspired by outdoor exercises, like skiing, hiking, climbing and other sports. The essential elements of this aesthetic are baggy pants full of pockets and sneakers, or other heavy, comfy shoes.
Gorpcore is a no-nonsense aesthetic. Wearing unrestrictive, utilitarian non-fashion fashion is for empowered people! So when editing your pics, you could add elements of urbancore, vaporwave and futurism to the mix. The best addition to a gorpcore aesthetic outfit? A cool attitude.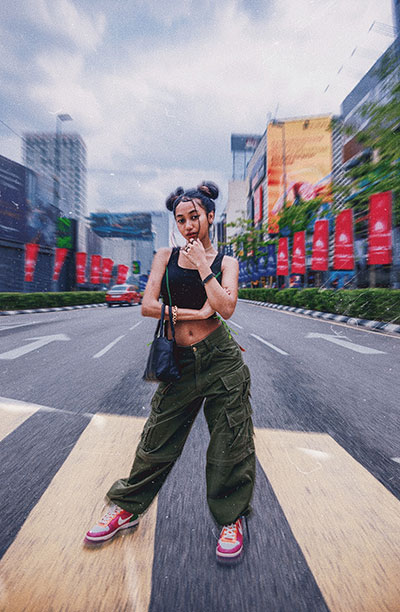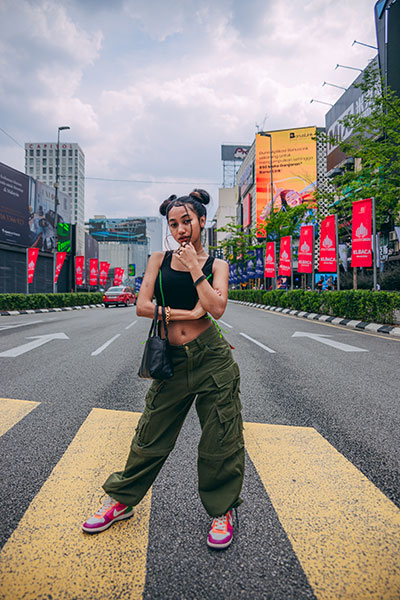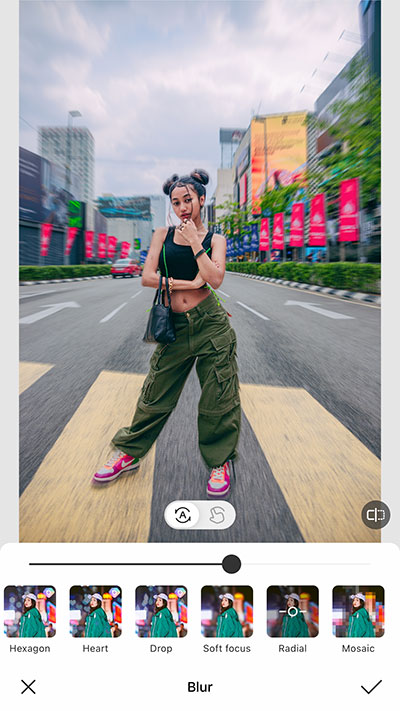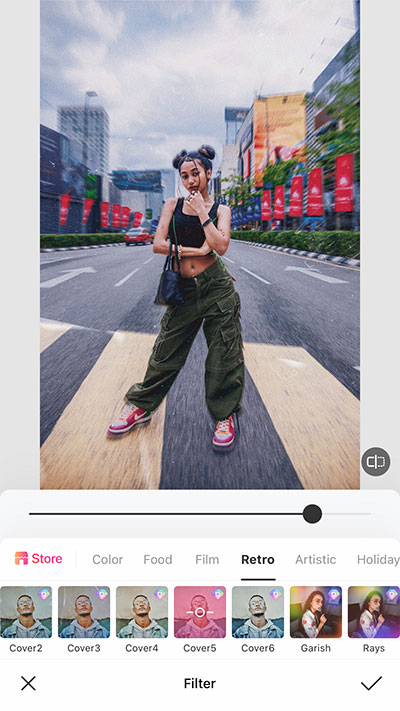 Blurry city backgrounds are perfect for this aesthetic. Create with the BeautyPlus app.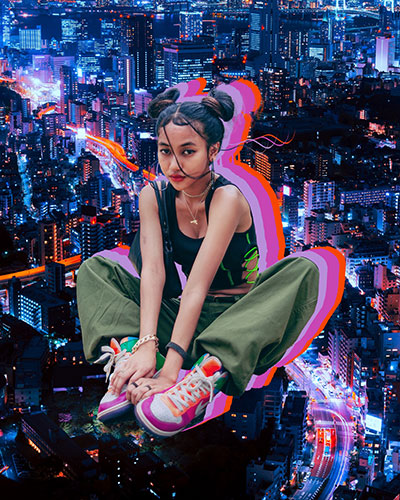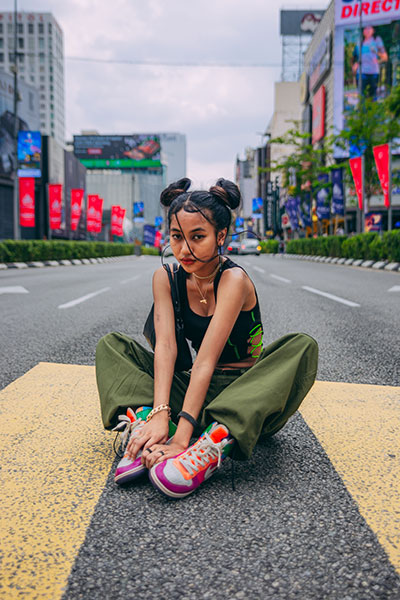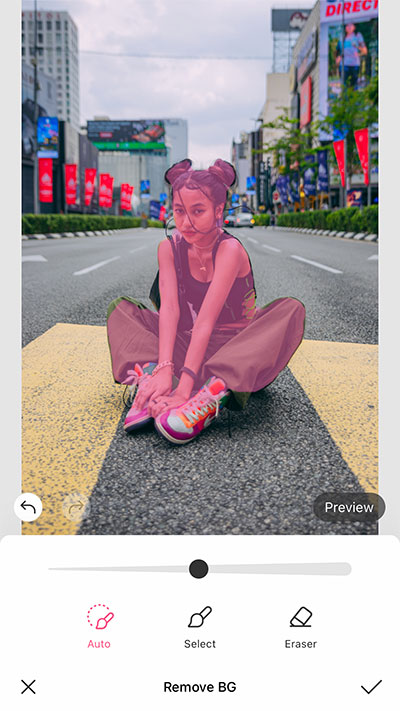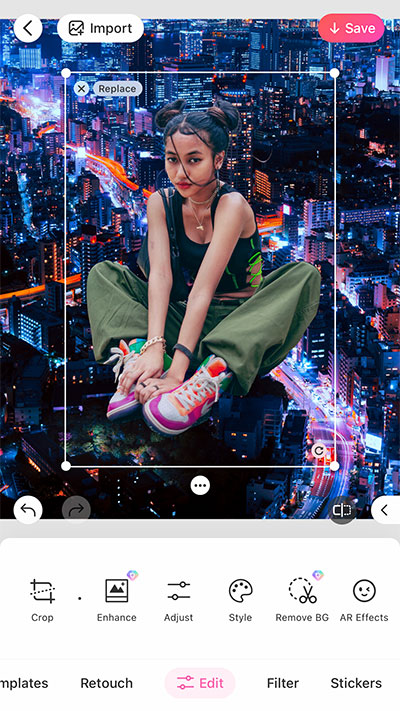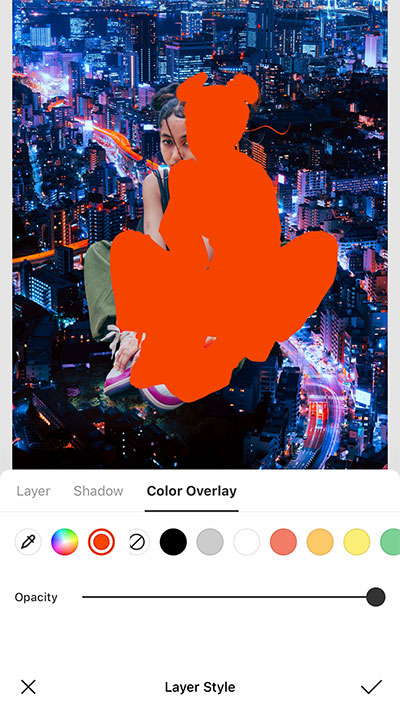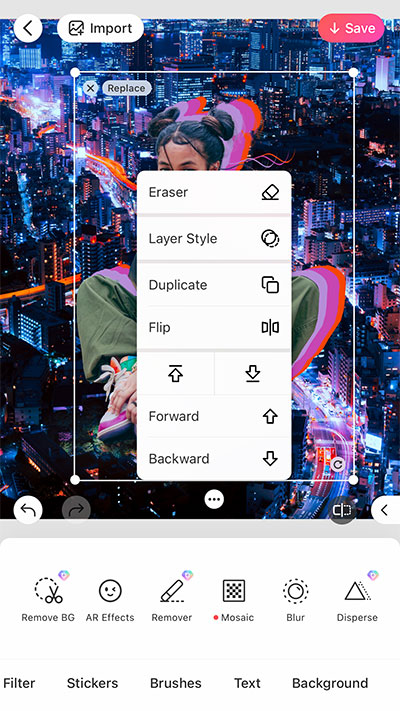 Use the BG remover on the BeautyPlus app to recreate this futuristic edit.
Athflow aesthetic outfits
Another sign current aesthetic trends REALLY want us to be comfortable and happy all the time? Athflow. Imagine dressing well, put together, and totally in style. Now make that outfit really comfortable, like something you'd easily wear all day long. That's basically Athflow.
This is supposed to be an aesthetic that's comfortable to wear at home, practical enough to hit the gym, but also professional enough to be worn to work. It's a beautiful balance.
To create Athflow aesthetic outfits, combine clothes that are flowy and oversized with soft fabrics and sporty attire, like sneakers and leggings. And finish it all up with a nice blazer or jacket.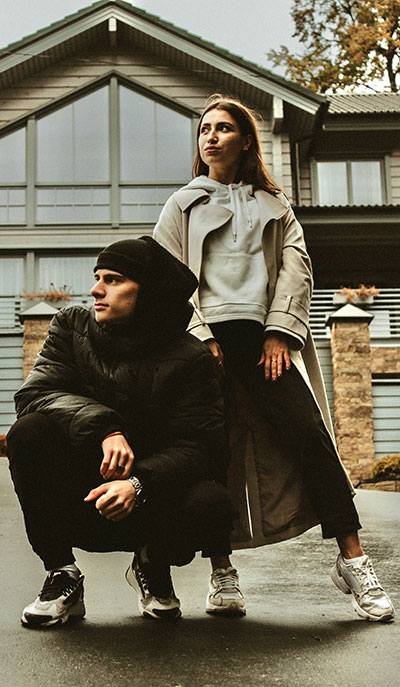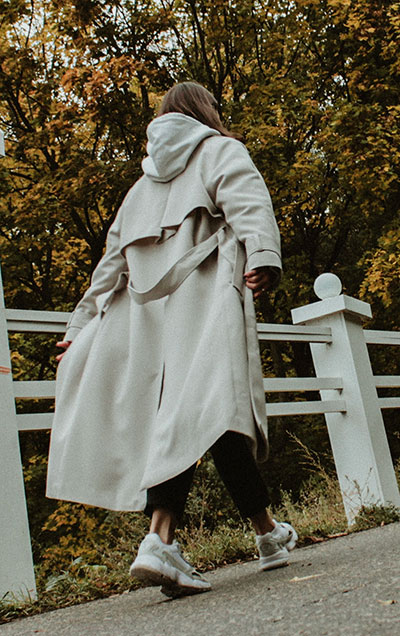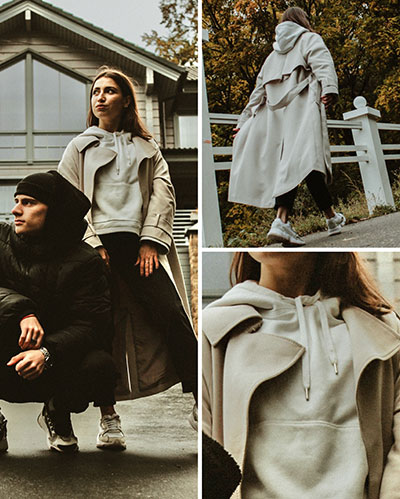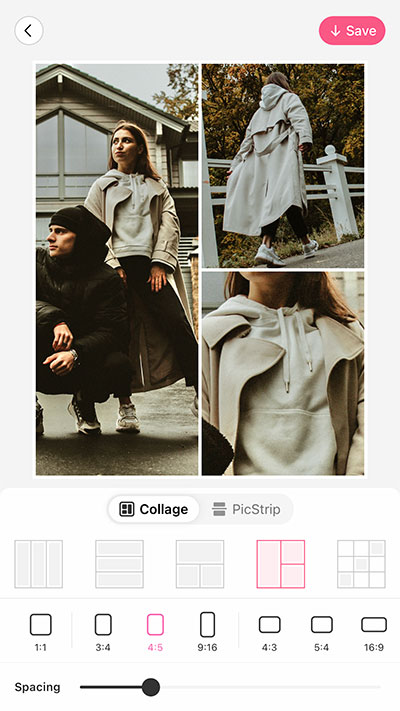 Old money style aesthetic outfits
Most of us were not born rich. But many of those who have, share one thing in common: access to the best resources fashion has to offer at an early age. Wealth and style just go really well together, it seems.
The old money aesthetic is all about that effortless sophistication that money CAN buy. Imagine looking at someone and thinking: Oh, that girl is rich! Classy, classic, preppy.
Of course in real life, the goal is to achieve that look without spending all our salary in one single piece of clothing. So go hunting for hidden gems in low cost stores and thrift shops to nail this aesthetic!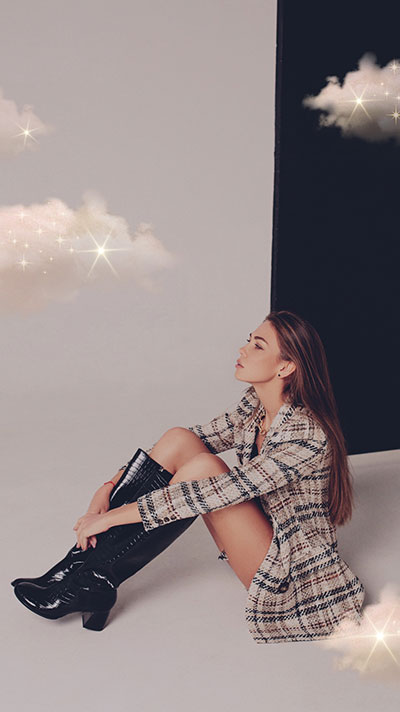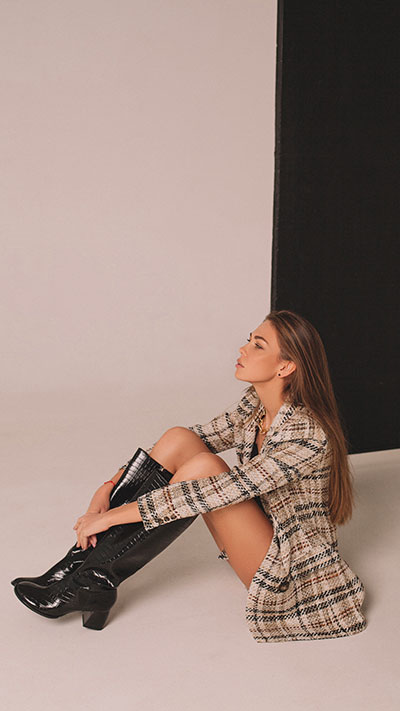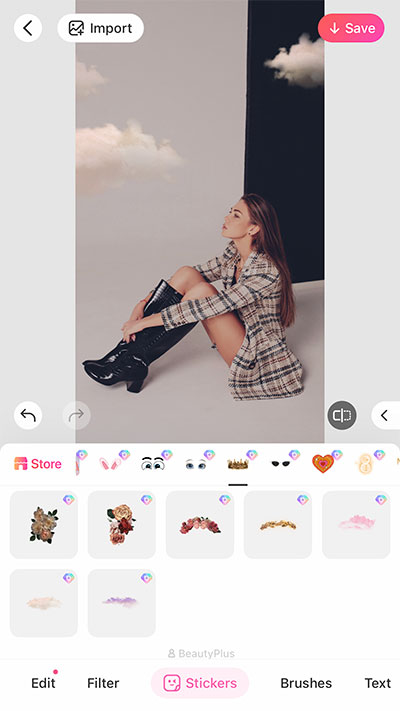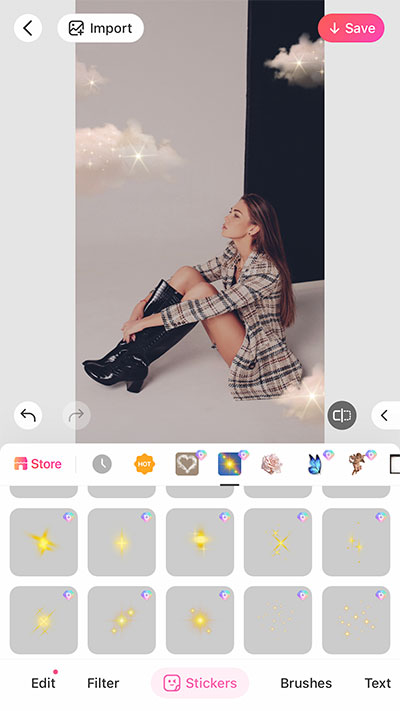 A classy, sparkly edit idea using stickers from the BeautyPlus app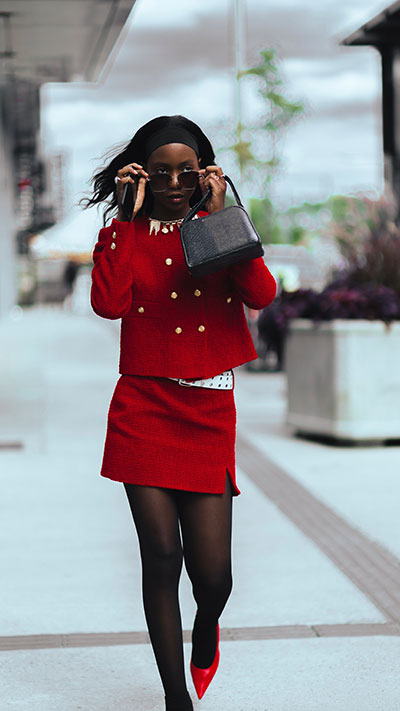 Miu Miu fashion aesthetic outfits
This is a pretty straightforward aesthetic! It's based on a particular collection by the prestigious fashion brand Miu Miu. The powerhouse brought us the Miu Miu miniskirt in their Spring 2022 collection and the fashion world hasn't been the same since. Together with the bright pink Valentino look, the Miu Miu skirt (and full outfit that comes with it) were arguably the two most iconic looks of 2022.
No need to go bankrupt and invest in the full original Miu Miu outfit to join this aesthetic, though. Countless brands have, by now, added similar styles to their recent collections. You'll easily find similar pleated miniskirts, cropped shirts and sweaters online. Pair them up with knee high socks or tall boots for the complete aesthetic outfit!
Here are two edit ideas for your pics: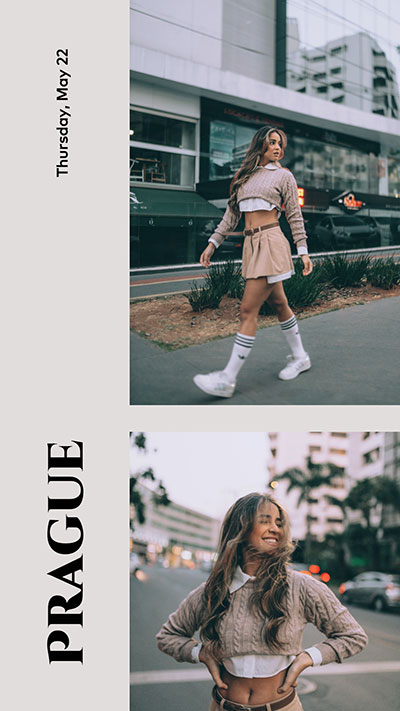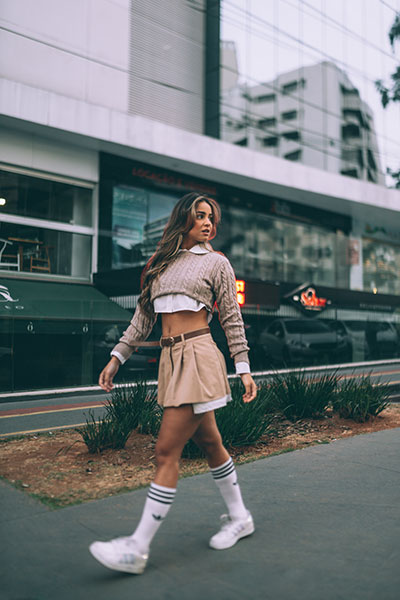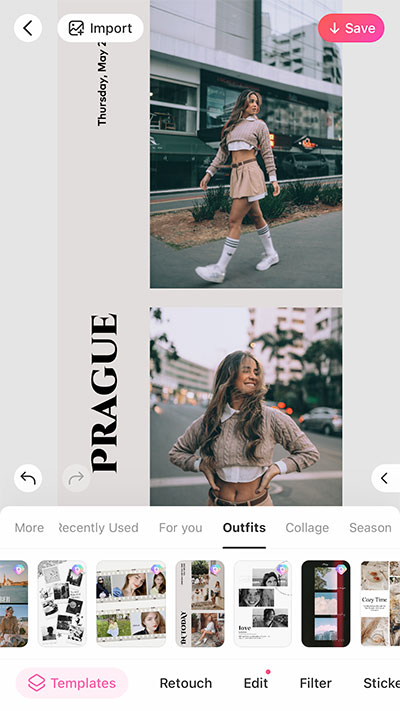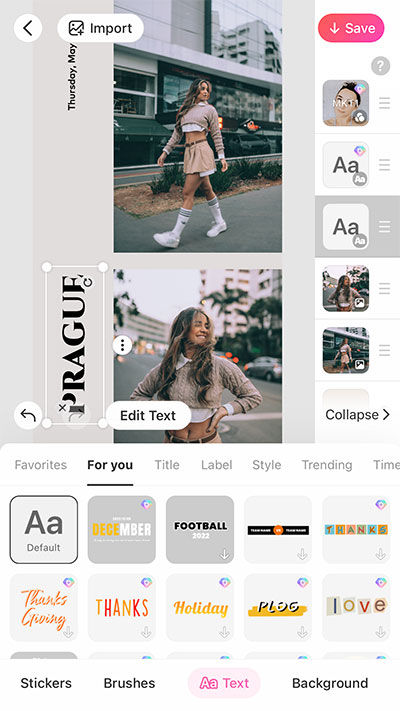 Rock that Miu Miu aesthetic in a street style photoshoot and recreate this cute collage with the pics.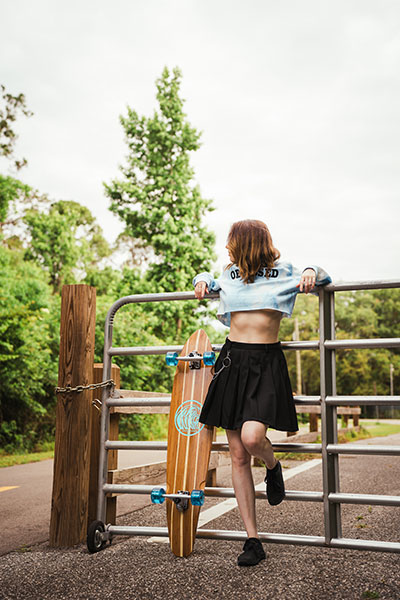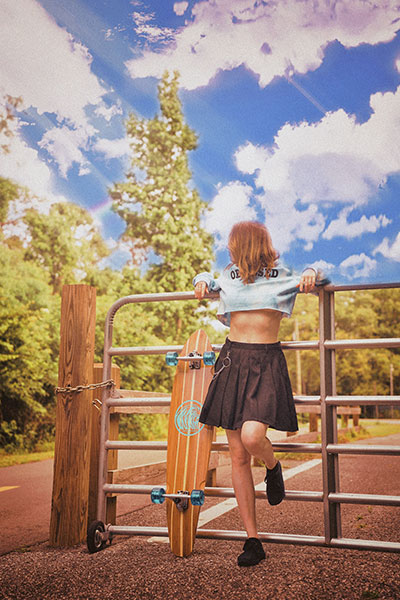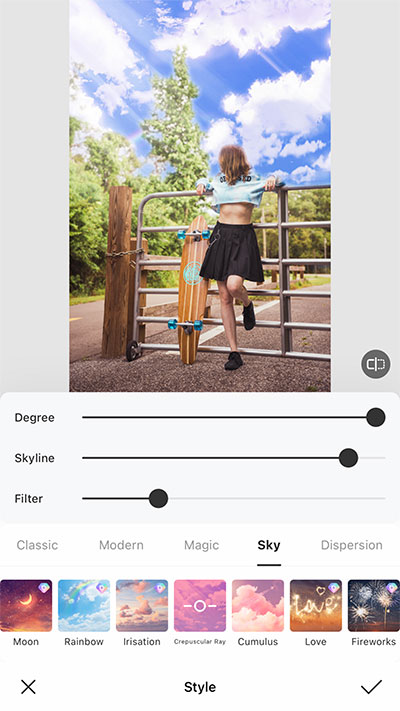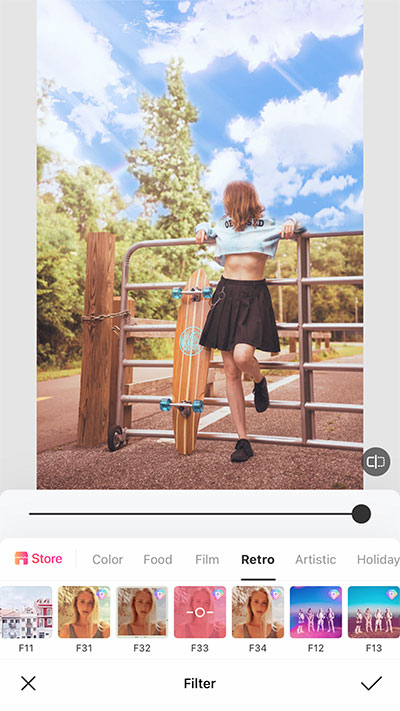 The photo looks a little boring? Adding a striking sky with the BeautyPlus app will help improve it.
Dopamine dressing style aesthetic outfits
Going in the opposite direction of the (mainly) neutral color palette of aesthetics like Athflow, Gorpcore and even Miu Miu, Dopamine dressing is officially the fun style of this bunch. Think of eye-catching outfits, rich colors, statement accessories. Anything that could put a smile on your face just by looking at it.
It's been said this aesthetic trend is a response to our collective trauma after the Covid pandemic and its multiple lockdowns. After a long period of canceled events and fashion abstinence, nothing better than using aesthetic outfits as the ultimate mood booster.
Check out some edit styles that are perfect for this aesthetic: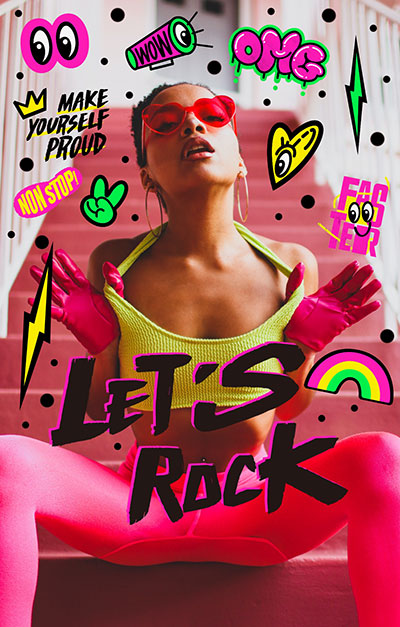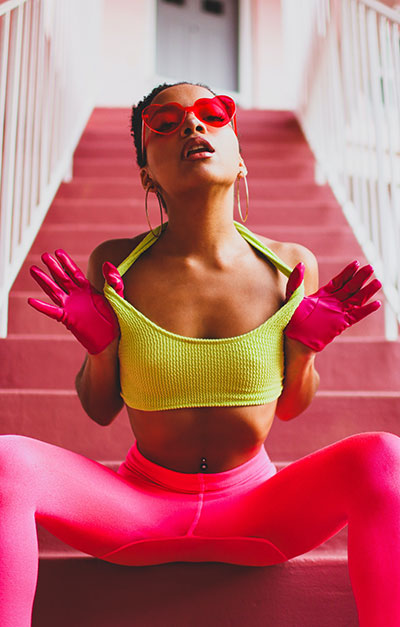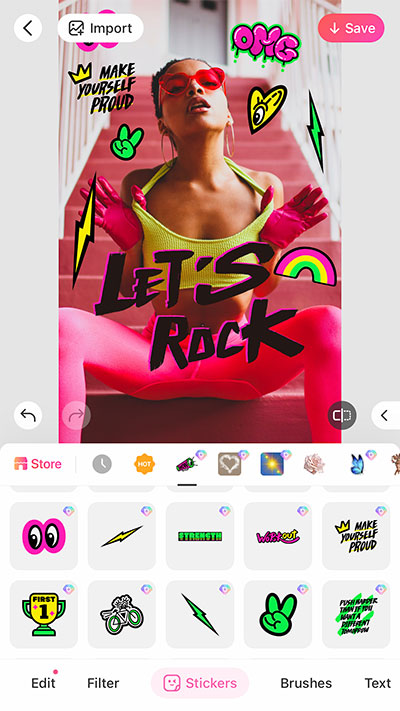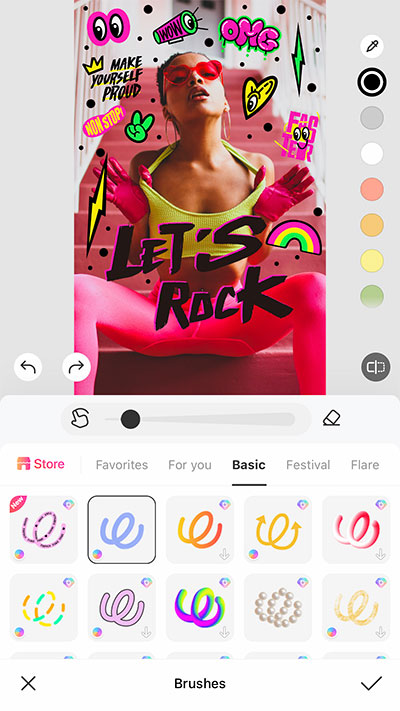 Stickers matching the colors of your outfit!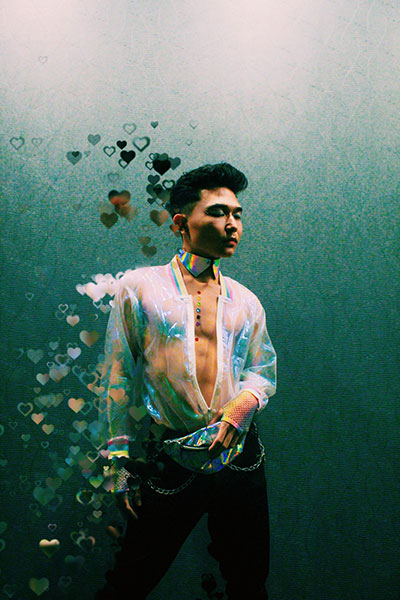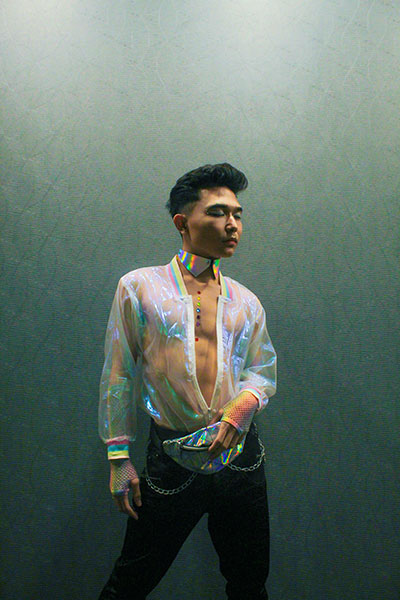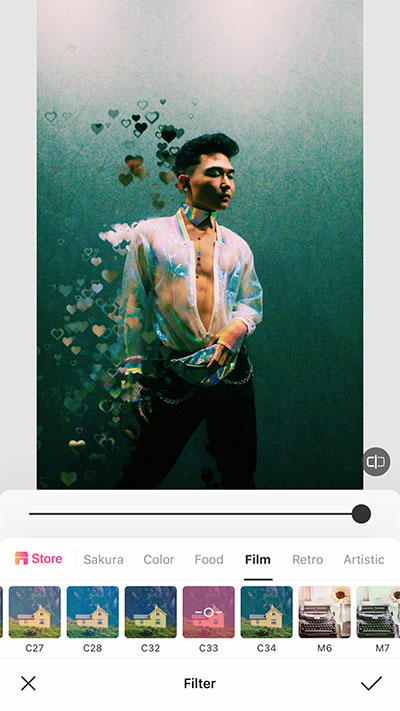 This dispersion effect is precious. Combine it with an aesthetic filter.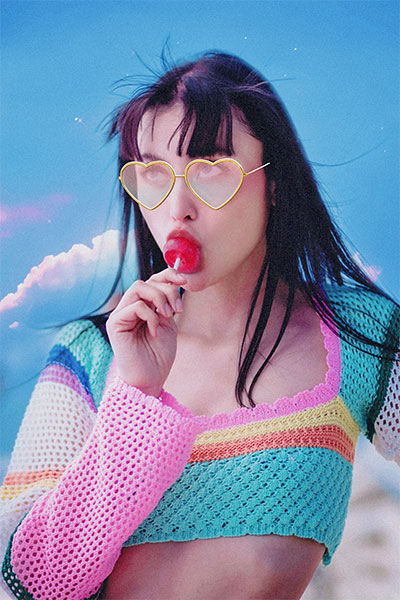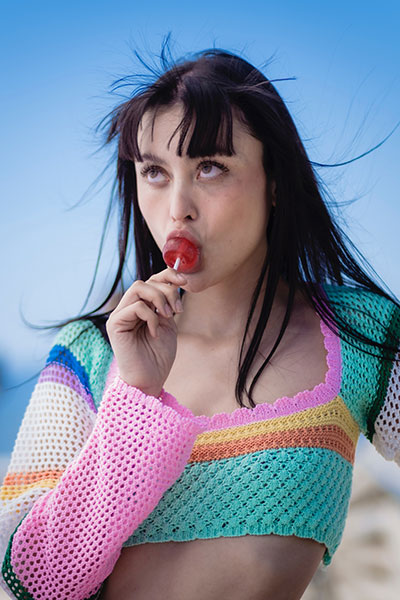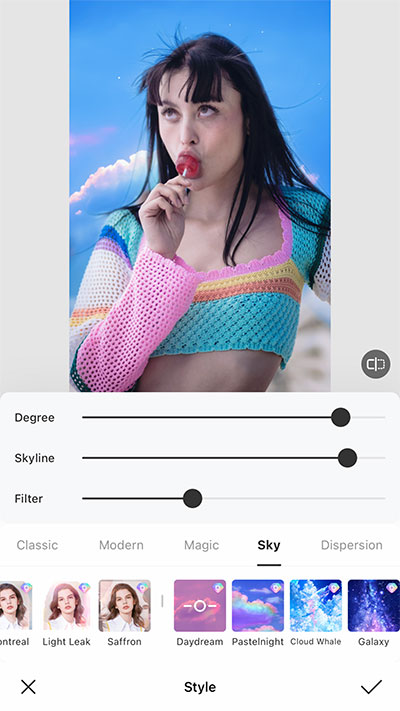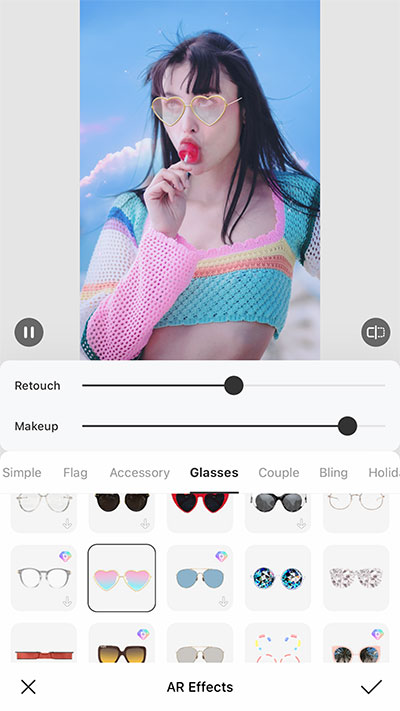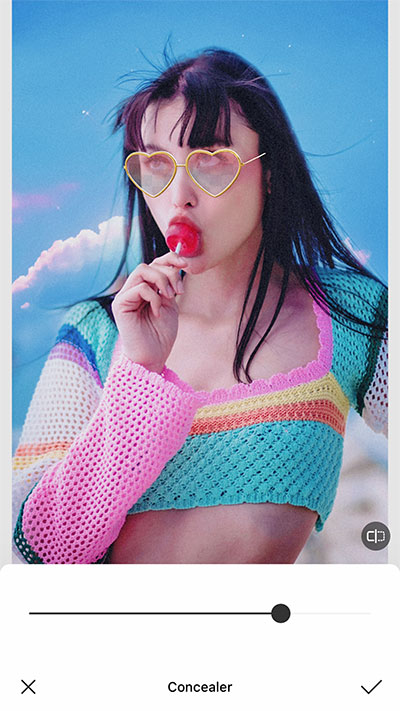 Adding even more sugar to an already adorable picture.
In conclusion, I have the feeling 2023 will carry on the biggest trend of our times: multiple aesthetics coexisting in peace. Let's stay tuned to Tiktok and Pinterest to see what else 2023 brings us aesthetic-wise. I'm more than excited to try all of these and more!