7 Best Mirror Selfie Poses & How to Edit Them
We all love aesthetic mirror selfies. But sometimes our photos become monotonous and boring by always appearing in the same poses. That is why, today at BeautyPlus we giving you some tips for your mirror selfie poses. Put that touch of novelty and authenticity and make your posts have plus among all the others.
To get the best, original and attractive mirror selfies, two things are needed. The first, knowing some mirror selfie poses and how to take them. And, second, edit them creatively to put all your style and personality on them. So scroll down and discover some of the best mirror selfie poses ideas and some cool and easy tips to edit your favorite shots.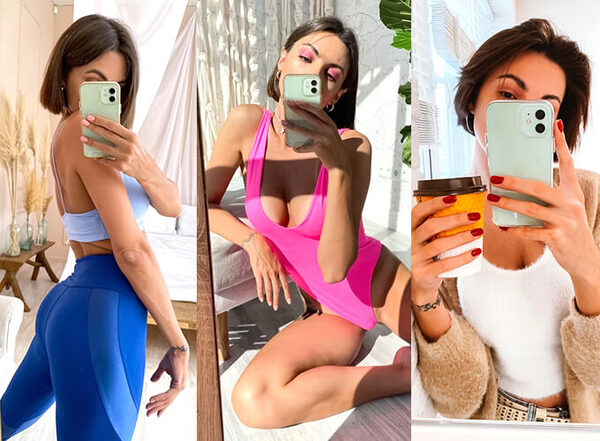 Table of Contents
7 Best Mirror Selfie Poses Ideas
Let's start with some of the mirror selfies poses that you can try.
Half Face
To vary a little from the classic selfie in front of the mirror, you can try a half face.
Stand in front of the mirror so that as much of your body as possible comes out. Place the cell phone right in the middle of your face. Just far enough away so you can see the screen and focus on your photo. Tilt your face a bit to make sure you're not totally hiding behind the phone.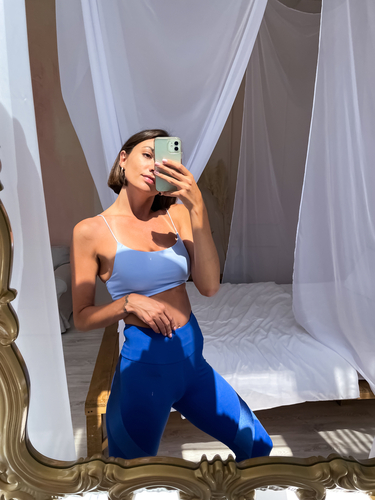 Sexy Body Selfies
If you have an oval mirror with a rustic frame, take care of it because it is a great element for poses in front of mirrors. This is the pose for those days when you like your outfit, but don't feel like taking a selfie. You can place your mirror on a shelf or table. Just make sure is at a height where you can show the part you like most about your outfit. Take the photo with the camera at the height of your chin.
Looking over your shoulder and taking a picture can also be a good mirror selfie pose to show off your outfit of the day. If you're feeling camera shy, you can pose with the camera in front of your face.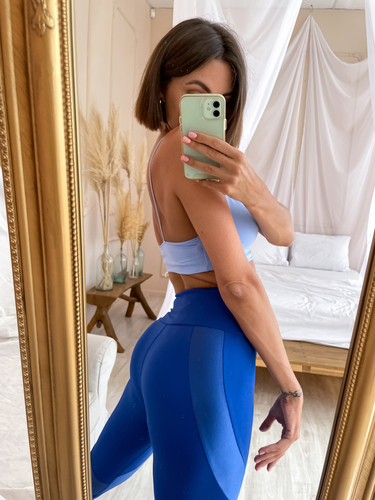 Legs Up or Legs Crossed
If you have a corner in your house where you can lean your back on one side and your feet on the other, try taking this selfie! Put the mirror in front of you and sit a meter or two away from it. Rest your arm on you so that you have greater precision when focusing. And do not cover your face.
You can also try a variation like sitting in front of the mirror for a unique mirror selfie, or cross your legs on the floor.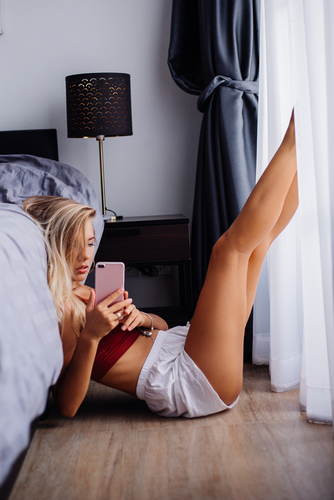 Profile in the Mirror
Sit in profile to your mirror, as close to it as you can. Take the photo with the hand that is on the opposite side of the mirror. Place the phone diagonally so that you and half of the mirror come out.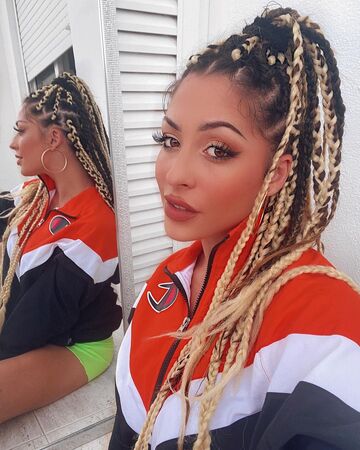 Photo in the Rearview Mirror of the Car
This is not an easy shot and you may need someone's help. But if you succeed you will have a super cool selfie in the mirror. Although it is obvious, it is not too much to clarify that you have to do it when the car is not moving.
Show your face so that it appears almost completely in the upper corner of the mirror. Try to take the photo below. The point is that the hand with which you are taking it does not come out. If you can ask someone for help, it is better to make the shoot outside the car.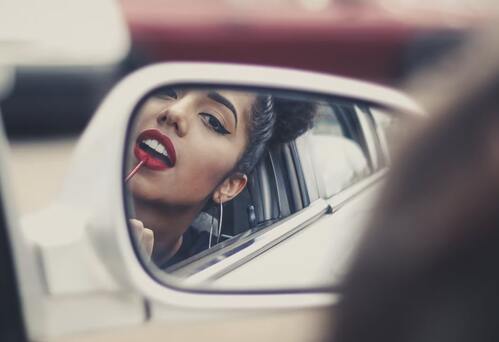 Convex Mirror
The mirrors to watch, or convex, are those that we find in the streets or in self-service stores. These mirrors have a curvature that widens the parameter of the reflection. And of course, that makes them excellent for a good selfie.
If you meet one, do not miss the opportunity and stand a few meters away but in a straight line. Take a photo where the mirror appears in the center. Try to make the mirror come out completely and have a margin of space.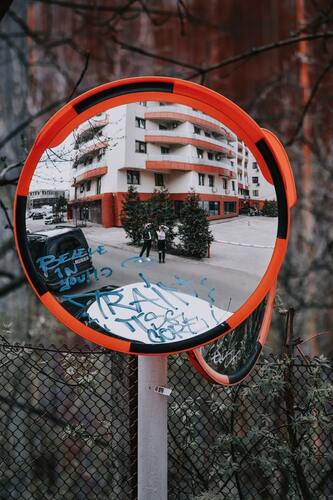 Selfies that are not Selfies
Mirrors are undoubtedly a great tool for photography. With a little creativity, you can get fabulous photos. But there are certain shots for which we do need help so that the result is an incredible selfie.
A photo of us from the angle of a mirror on the floor is a great original photo idea. This shot is perfect in open landscapes that can be seen in the photo.
Arrange the mirror in such a way that you can see your full body in front of it. For this, it will have to be somewhat reclined. The photo should be taken close to the mirror and from the side. The point is, of course, that the photographer does not appear in the shot.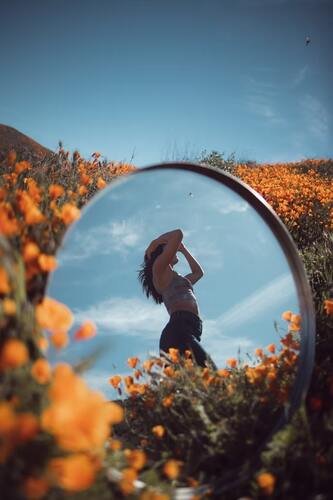 Mirror Selfie Photos Editing Ideas
Now that you have your mirror selfie photos, it's time to edit them with BeautyPlus so that they go from being a good photo to success on your social networks.
Here we give you 5 ideas on how you can edit your mirror selfies in an original and amazing way.
1.Make Blurry Aesthetic Mirror Selfie
Blur Background
The first idea is to create a blurry aesthetic mirror selfie. How do you blur a mirror selfie? Simply open BeautyPlus app (our favorite blur photo app) and use the Blur tool. Try applying the blur effect to the background of your photo, this will make you become the center of attention. It's a great idea especially when you don't love the messy background of your photo.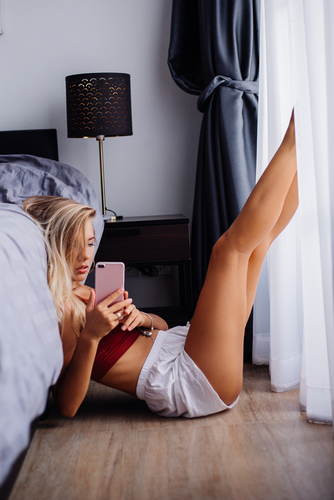 Blur the whole photo
How do I make my mirror selfies look aesthetic? The answer is to use the Blur tool on your entire photo to get an abstract selfie. Blurry aesthetic mirror selfies are trendy now. Instead of blurring your face only in the photo, the next best idea is to intentionally blur the whole image for hazy atmosphere. The details of the blurred photo are not clear, but it shows wild carefree fun and is worth a try.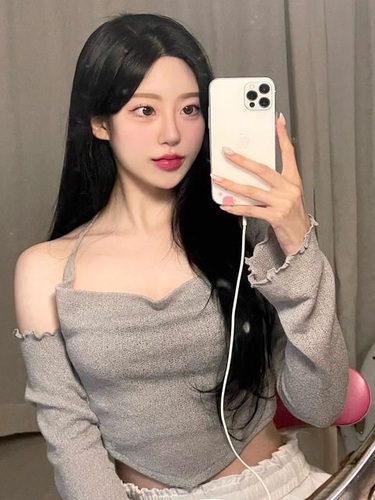 2. B&W aesthetic
Of course, in your photo collection, you cannot miss a black and white aesthetic mirror selfie.
B&W filter
Applying the B&W filter to your mirror selfies that have color contrasts is ideal.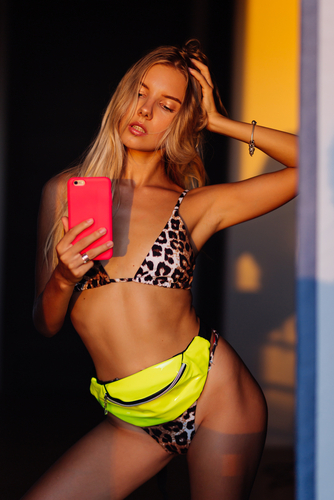 B&W filter + blur
You can combine the B&W filter with the Blur effect to give your selfie a different touch.
B&W filter + stickers + background
Or if you are looking for something more street style, you can combine the B&W filter with graffiti stickers and a background that goes with them.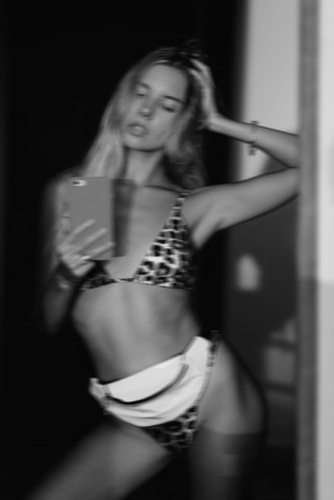 3. Add Instagram Captions for Selfies
Instagram captions for selfies are classic for mirror selfies. It adds context to the images you share, explain how you're feeling, and offers details that users may not know, so it is necessary to add captions for selfies. When editing the mirror selfie, use a font that goes with your photo and style and add your caption of the day.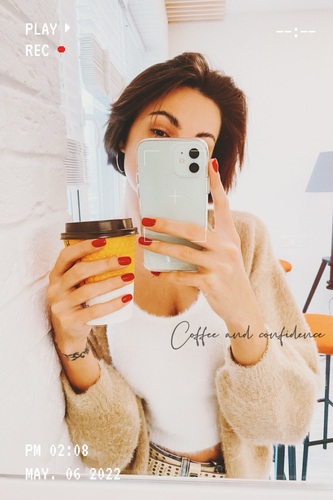 How do you caption a mirror selfie? Here are some ideas, so you can choose the one that best suits your selfie.
"Sunday fun day."
"Morning gram."
"Mentally at the beach."
"It's not a phase mom, it's who I am."
"Some days start better than others."
"Another fine day ruined by responsibilities."
"Life is simple. It's just not easy."
"My bed is a magical place I suddenly remember everything I had to do."
"When nothing goes right, go left."
"Decluttering my life like Marie Kondo."
"The way you speak to yourself matters the most."
"Being happy never goes out of style."
"Let it be."
"Escape the ordinary."
"Less perfection, more authenticity."
"Life happens, coffee helps."
"But first, let me take a selfie."
"Today is one of those days that even my coffee needs a coffee."
"Be a cupcake in a world of muffins."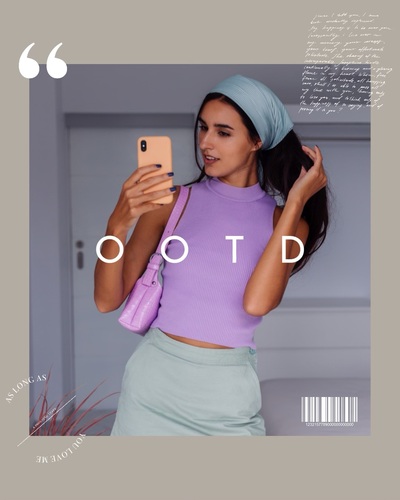 4. Change background Easily
"I'll only be taking selfies in vintage mirrors from now on."
Are you fond of Retro Mirror Selfie?Do you have one of those mirror selfies in which you love the way you look, but the background is not the most aesthetic in the world? Actually, you don't have to buy a vintage mirror to get this selfie, but change the background with BeautyPlus to make your selfie look like a magical dream.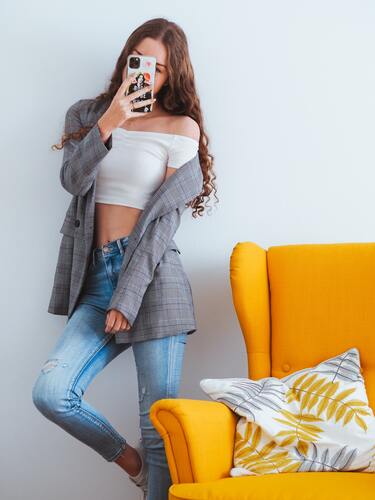 Choose your favorite mirror image, remove the background of your original photo and place yourself into that aesthetic mirror frame, decorate it with stickers and it is done!
5. Collage
For your selfie sessions where you can't choose just one of the photos, the best option is to make a collage. Choose the best shots from your selfie session and turn them into a fun and original collage. In BeautyPlus you can find several templates so that you can choose the one that best suits the occasion.