Halloween PFP – How to Create Profile Pictures for the Spooky Season
Here we are once again approaching October 31! And you know what that means. Halloween is near, and the spooky season is reaching its peak. I love it! If you haven't yet, this is THE time to create a brand new aesthetic Halloween PFP. So we'll discuss below some of the creepiest and the cutest edit ideas for the season, and how to achieve them.
(If you want to download free aesthetic Halloween wallpaper, click here!)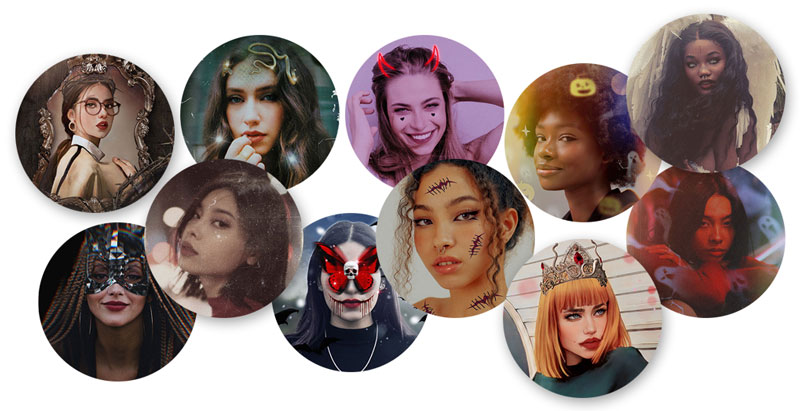 Table of contents
How to make aesthetic Halloween PFP
It's always fun to get a Halloween profile picture for October. The spooky season is one of the best times of the year to be creative and explore our editing skills in bold ways we might not have before.
For the special occasion, you might wanna take a whole new picture, if you want something totally fresh. Maybe you can wear a new costume or just style it in a spooky way. If that's not an option, you can use an old photo, maybe wearing last year's Halloween costume? Also works! A nice effect or filter can upgrade your costume photo to a whole new level.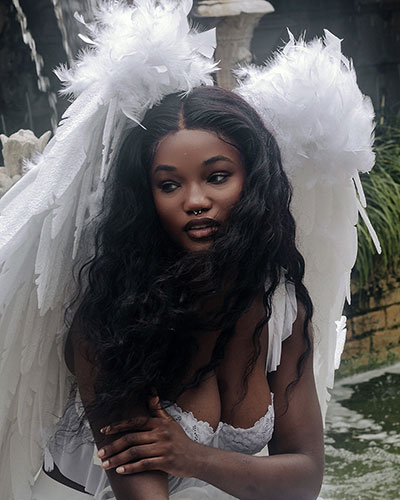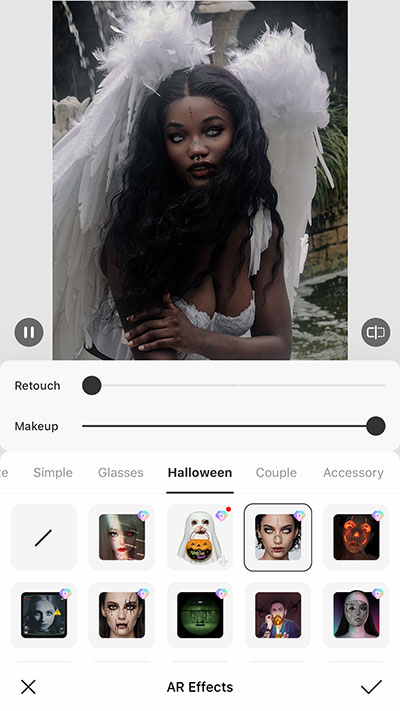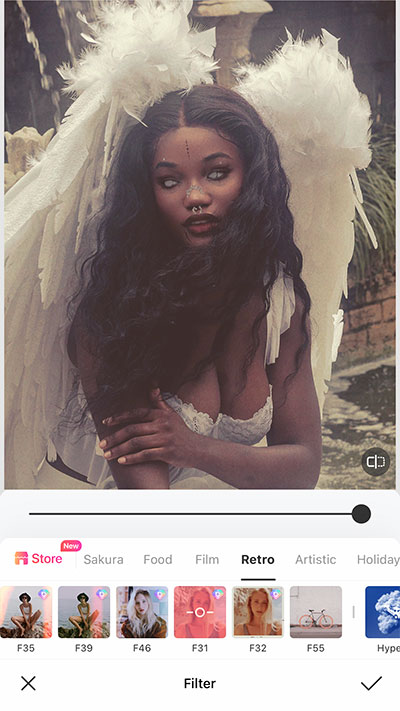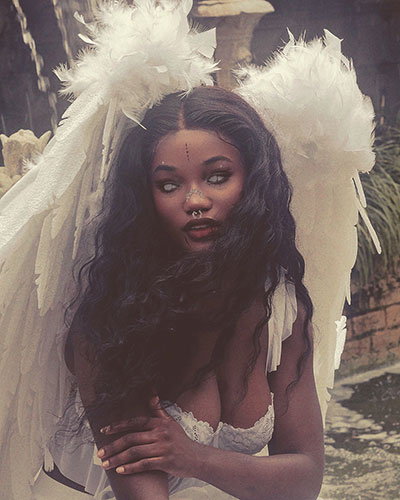 And, of course, some people like to keep always the same profile picture, changing only the edits according to the season, holiday or big event going on at the time. It's super fun too!
Find the best Halloween PFP for you
Now, which edit is the best one for your next Halloween PFP, you ask? Well, that will depend on your favorite aesthetic and, even more, on your mood this year. My suggestion is to open the BeautyPlus app and explore. Try different tools and features to see which one speaks to you.
Remember though: profile pictures are small and cropped in a round shape. Different from a feed or story photo, for example, where you have more freedom to create.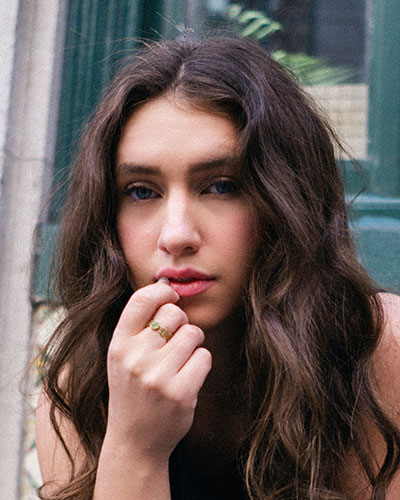 So when you decide how your Halloween PFP is going to be, make sure you choose and edit that will look good in those specifications. Otherwise people won't be able to see the effect you want to show, and in that case, what's the point?
I think the most effective profile pictures are, in the end, the ones that focus mainly on your face, are not too dark or confusing, and that have eye-catching elements that make it stand out.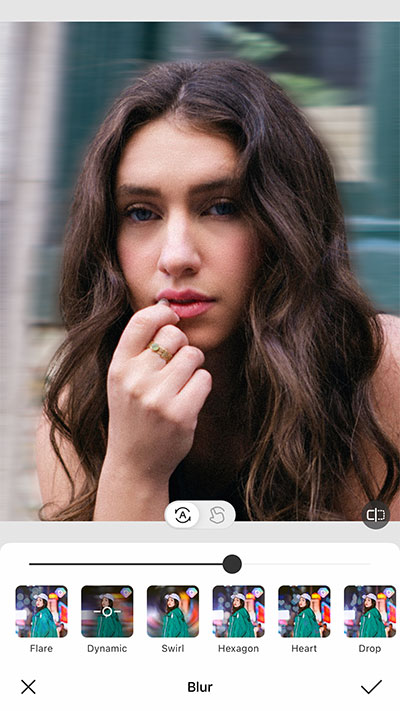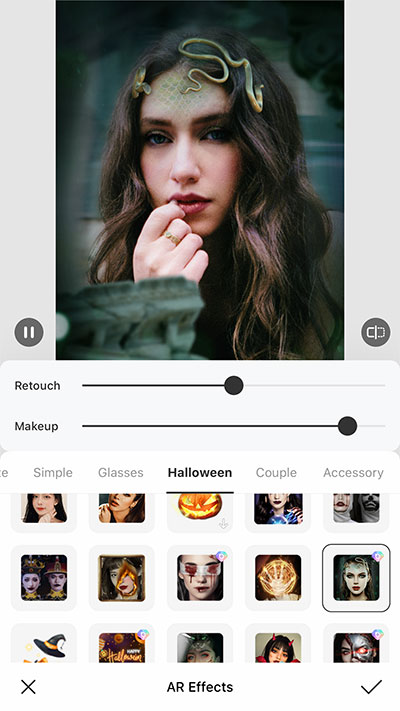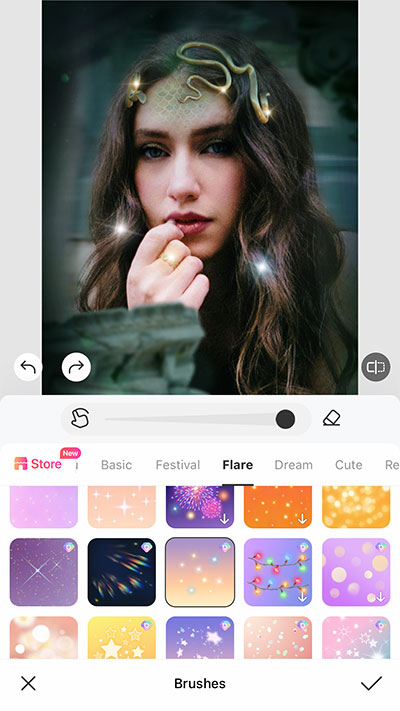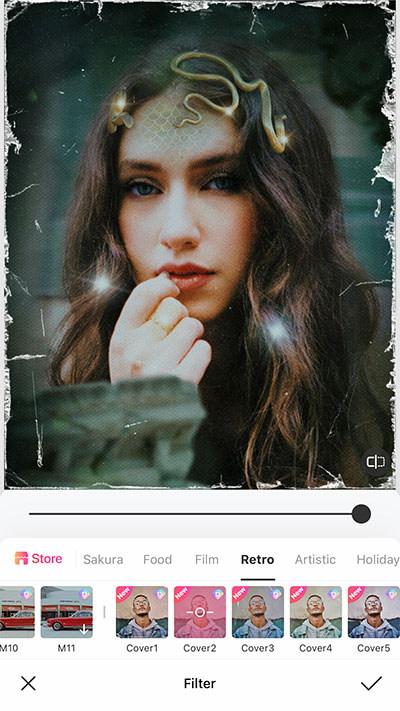 Combine different tools of the BeautyPlus app for breathtaking results that will guarantee lots of compliments!
Easy Halloween PFP ideas with just a couple of taps
By now you must have already tried some of the special Halloween features on the BeautyPlus app. You'll find everything you need for your spooky season edits there! Including some amazing effects that will turn your pics into amazing Halloween edits with one or two taps max.
The AR options, for example, will give your pics an instant Halloween effect. Here's some of my faves: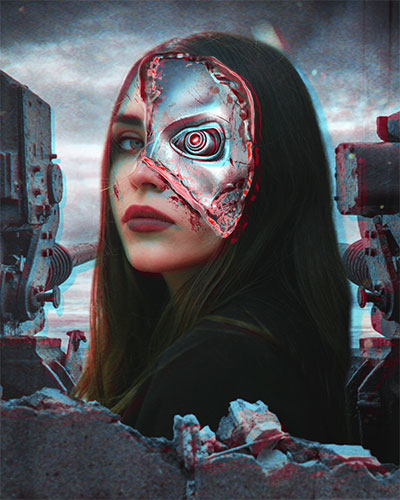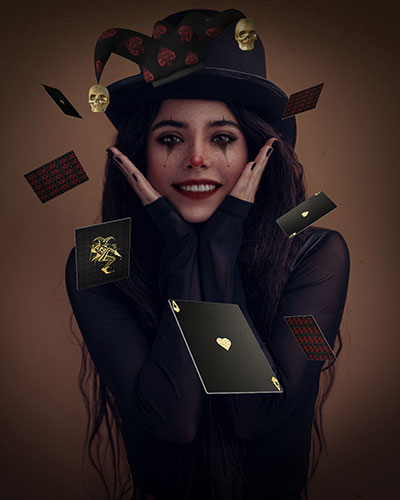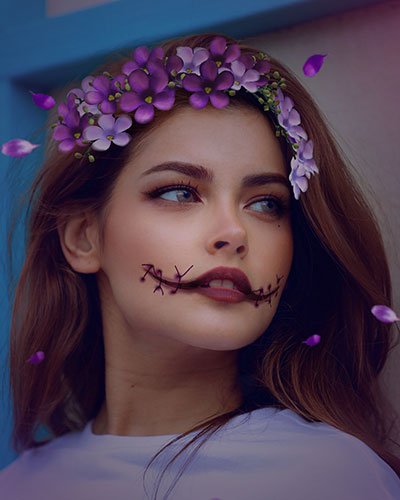 But there's more. So much more! Try combining the Stickers with Styles, experiment with the brushes (I'm addicted to the ghost one!) and definitely don't miss the filters. They're SO good!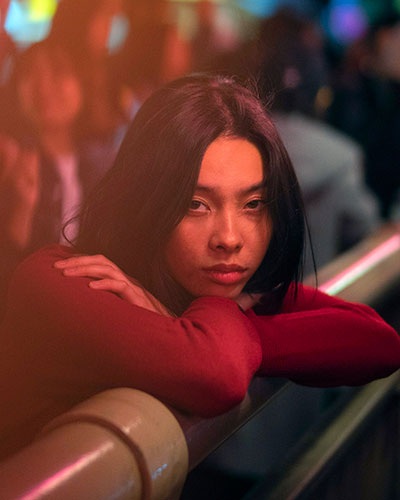 How to make a cartoon Halloween PFP
The cartoon edit is one of the coolest and trendiest this season. Have you tried it yet? It's super easy to make too! Open the photo you want to edit with the BeautyPlus app and tap Styles.
Then, select the option Modern, and you'll see the cartoon filter.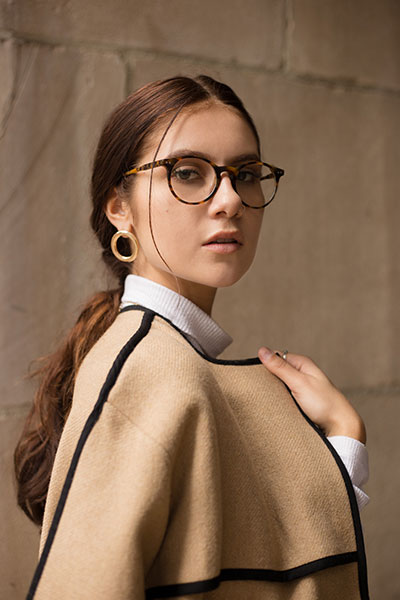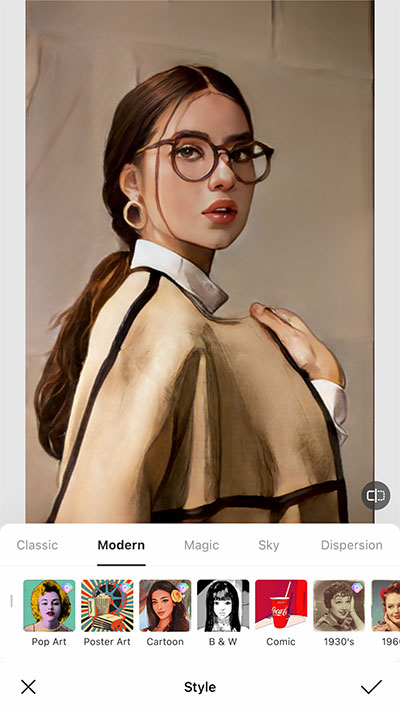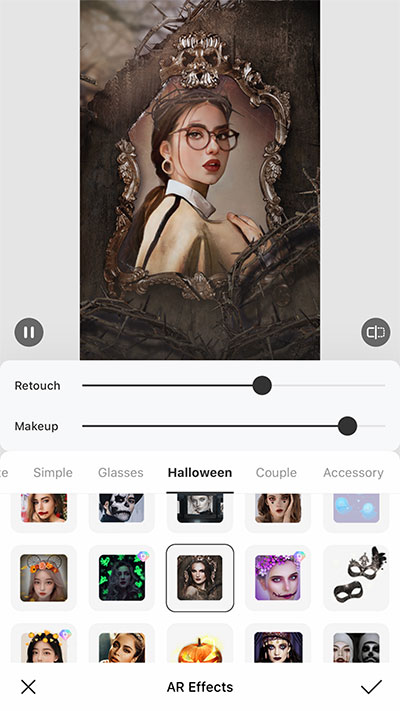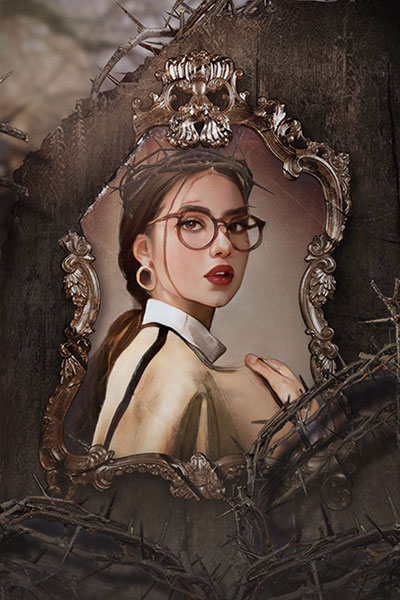 Some pictures are better to turn into cartoon versions than others. So you can try with different ones and see which one you like the most. Wanna make it even cooler? Apply a Halloween AR effect over the cartoon version of your pic. Trust me, it's the coolest!!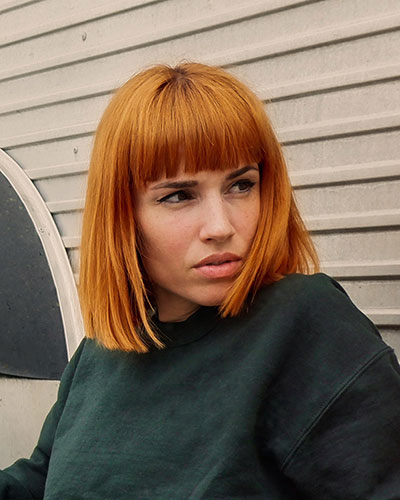 Aesthetic Halloween PFP ideas
I know, I know, you don't just want a new profile picture, but an aesthetic Halloween PFT, correct? Me too! So below I'll teach you a few tricks to get the perfect one.
Scary PFP for ideas
Starting with the most traditional style of the holiday. Scary PFP are perfect for Halloween for obvious reasons, and they're the go-to choice for most of us.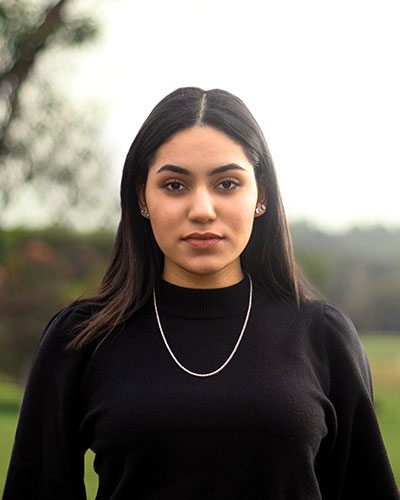 I love how, using the proper tools, even an ordinary, everyday photo can become the creepiest pic ever. I've shown you above some AR effects that have the creepiness factor. Now here are other edits you can try: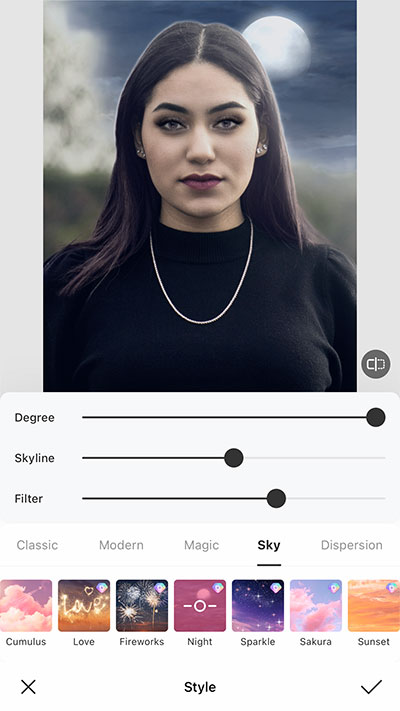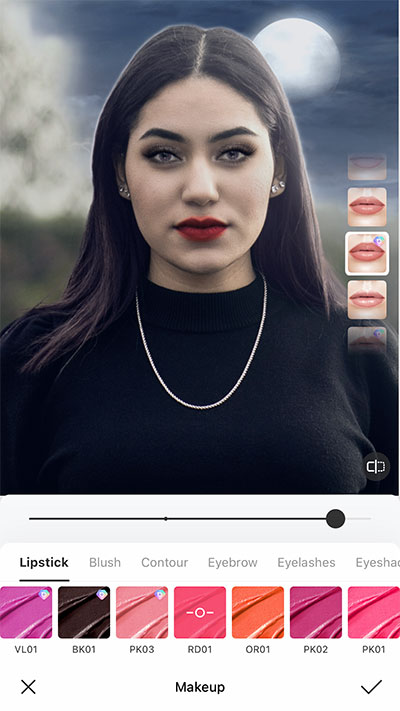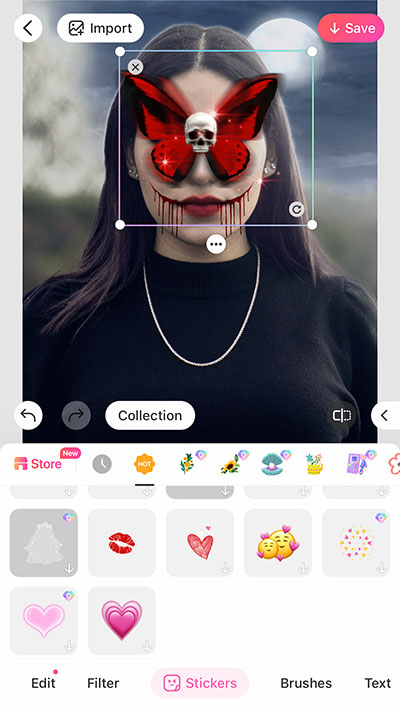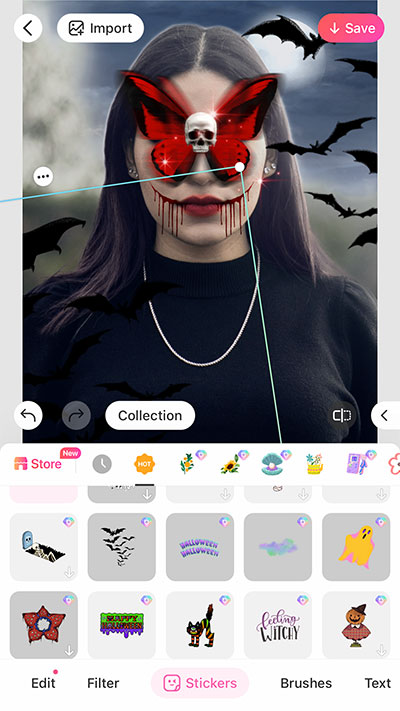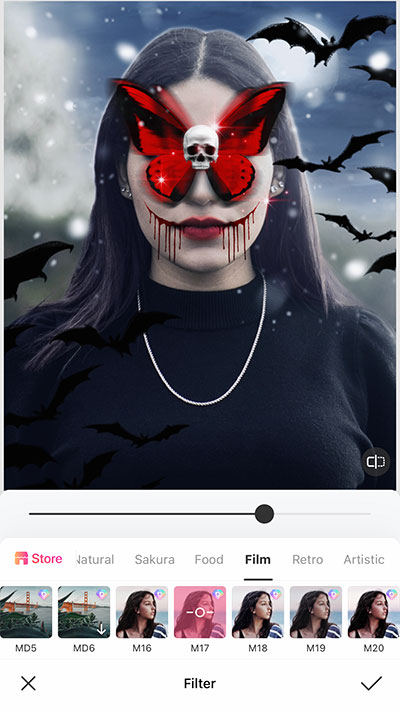 Pro tip: Remember you can use tools like Remove background and Blur background to improve your edit.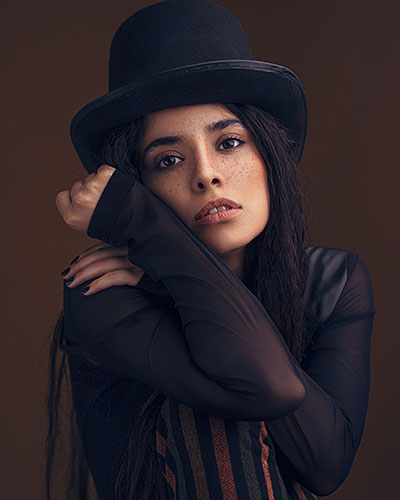 Cute Halloween PFP ideas
If your vibe is to celebrate the spooky season on the cute side of the Halloween aesthetic, there are also some pretty good options! Instead of haunting witches, demons, monsters or ghosts, you can opt for adorable face stickers, for example.
Pretty makeup and lots of glitter will add to the vibe. After all, a fantastical touch goes super well with the Halloween spirit.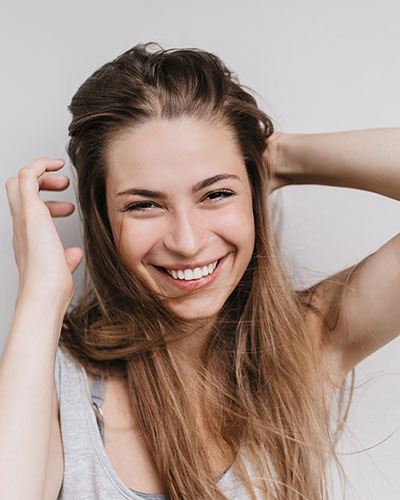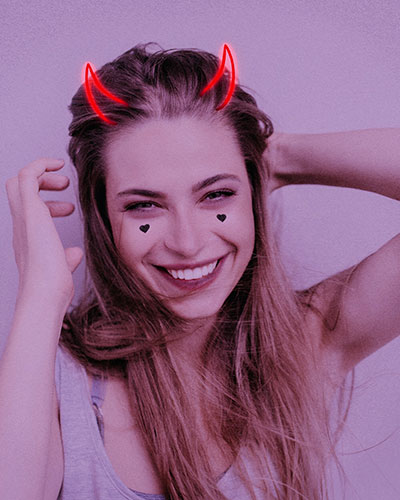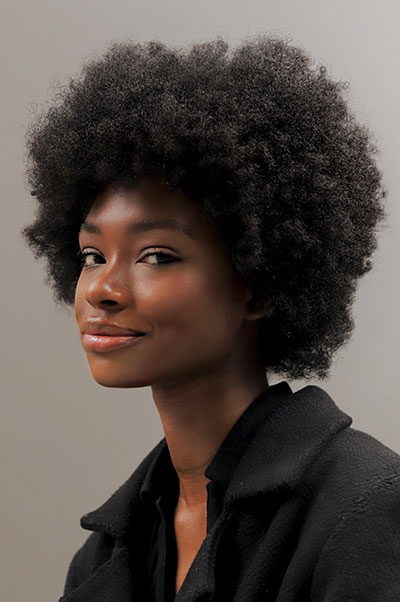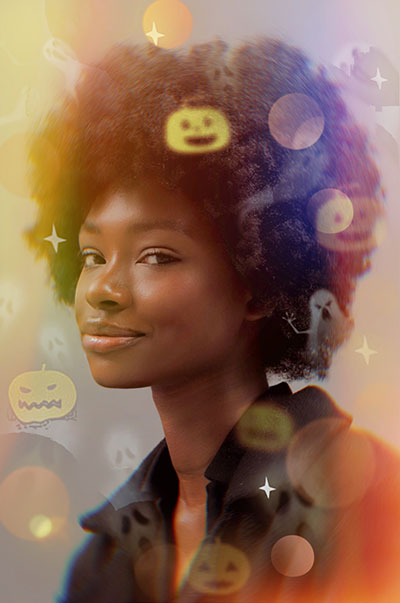 Simple Halloween PFP ideas
Instead of something more elaborate, you might want to go for a simple Halloween PFP. In that case, editing with one or two stickers or a subtle effect might do the trick. You can also simply add a Halloween special filter to a photo to make it look more distorted and slightly spooky.
Try the Makeup and Accessories options in the AR filters section.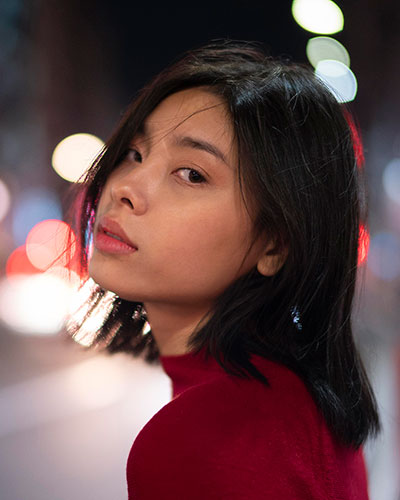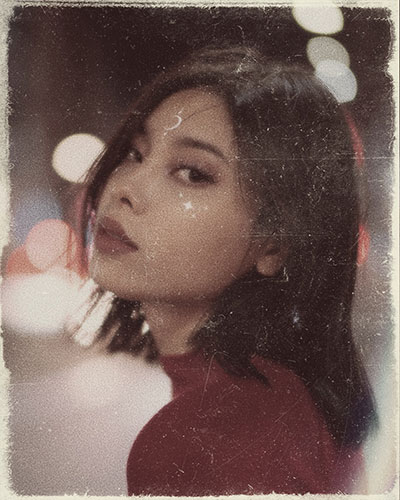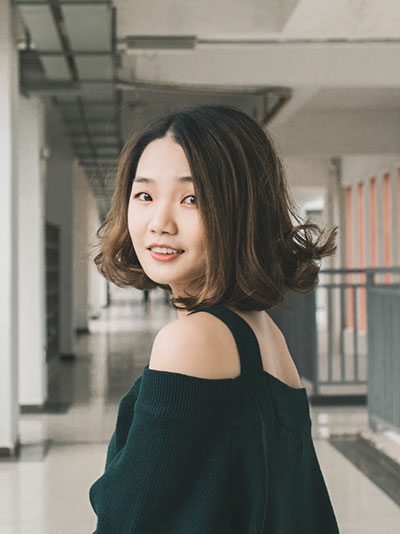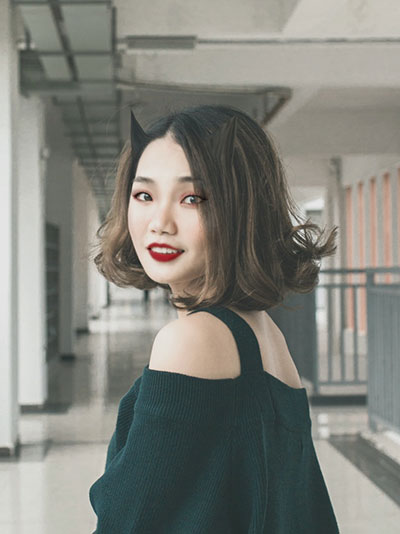 Sexy Halloween PFP ideas
Just like with Halloween costumes, Halloween edits can help you look and feel sexier than ever. Is that your goal this year? Then my friend, do I have some good ideas for you!
First of all, open your photo with the BeautyPlus app and tap Retouch to adjust any details you'd like. That includes putting on some makeup, removing whatever you don't need and tuning up whatever you feel like.
Then the creative part begins! By now you already know the drill: explore the AR effects to see which one translates your current Halloween vibe. You can also find the perfect element for your sexy edit in the Styles, Stickers, Brushes, Filters… Let me show you some examples!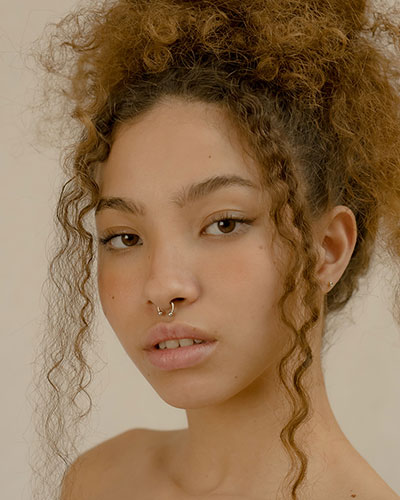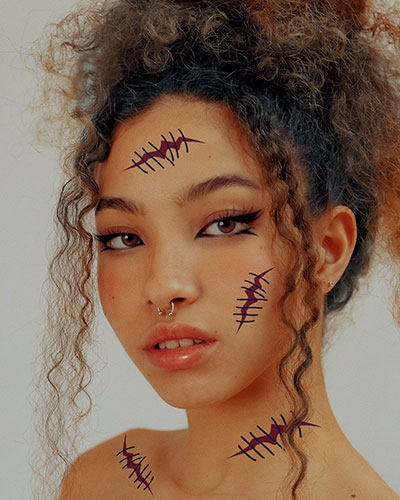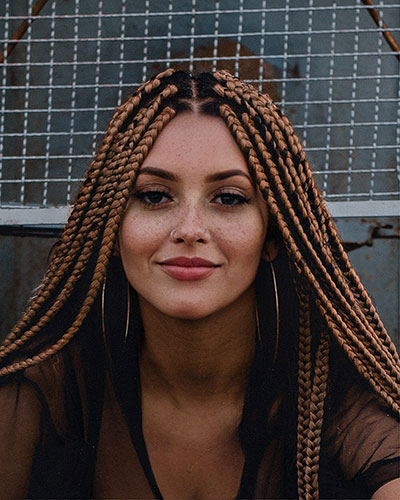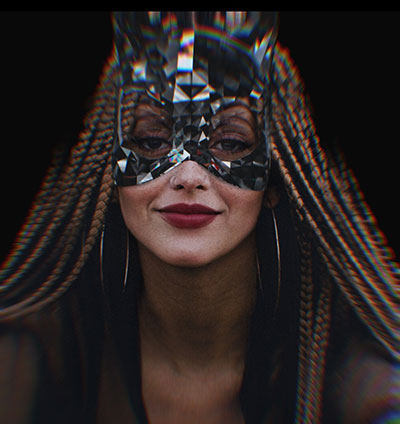 Fun Halloween PFP ideas
Let's wrap up this post with the most playful, upbeat Halloween aesthetic, shall we? Nothing like ending up on a positive note!
To give your new profile picture a super good vibe look, go for bright colors and cartoonish elements. With the BeautyPlus app you can also add some text to your pic.
Some ideas: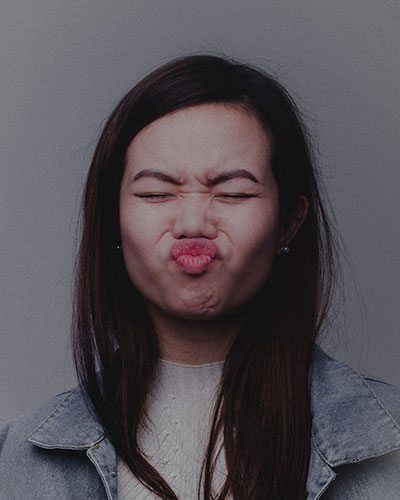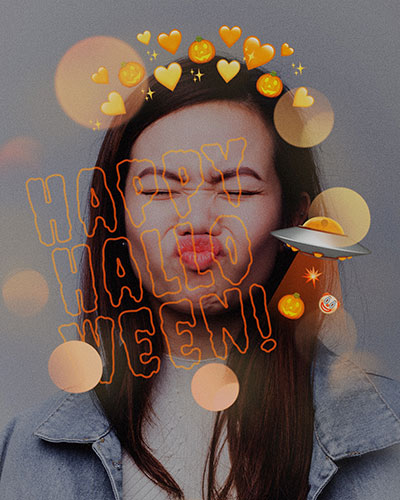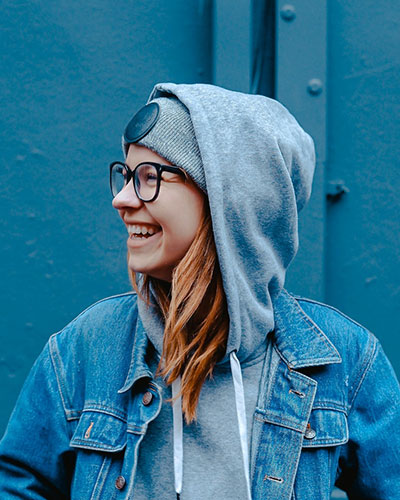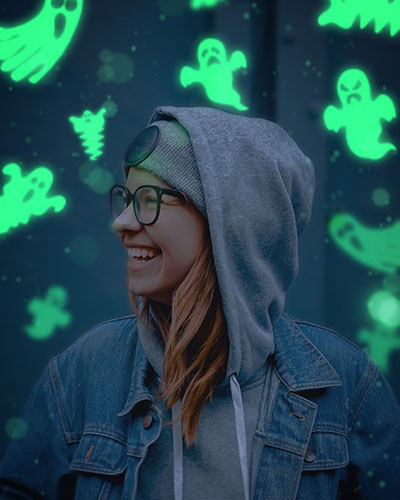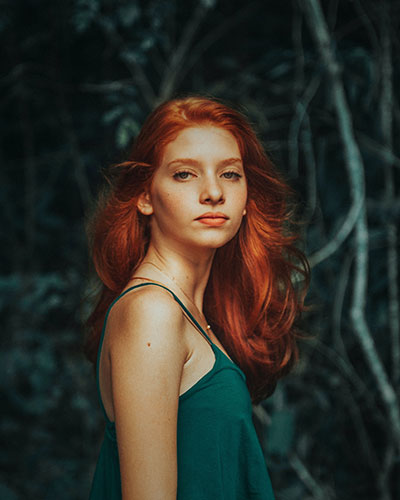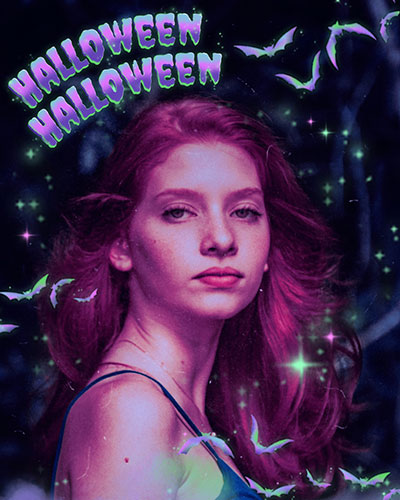 So, what do you think of my suggestions? Are you ready to upgrade your PFP for Halloween? Happy spooky editing!