How to Recreate Euphoria Eye Makeup?
Are you crazy about the makeup looks from Euphoria? The Euphoria eye makeup has been around since 2017 when models started wearing it on the runway. Since then, it has become extremely popular among celebrities like Kim Kardashian West and Bella Hadid. It's also been seen on other famous faces such as Kylie Jenner and Selena Gomez.
Today we are going to talk about Euphoria eye makeup. The eye colors are very vibrant but still compliment each other well. Therefore, Euphoria makeup look is perfect for those who want to go for a dramatic eye look that is both bold and beautiful. So how do you achieve this look? Let's go through the hottest trends of Euphoria eye makeup and recreate it using the BeautyPlus app.
Table of Contents
1. Reverse Cat-eye with Glitter Cut Crease
We love a simple makeup switch. It doesn't have to be anything too crazy. Just a subtle accent or a change of emphasis can have very chic consequences.
The reverse cat eye. It has all the fierceness of regular winged liner. It's just inverted to focus the attention on your lower lash line. The result is a smoky, sultry under eye that wings out at the corner to create a sexy feline shape.
This reverse cat-eye look with a dash of glitter cut crease is everything you and I needed from Euphoria's makeup looks.
Euphoria, was the perfect example of how much makeup can tell a story and define a character. Let's go through the steps of how to recreate the cat eye glitter cut crease using the BeautyPlus app.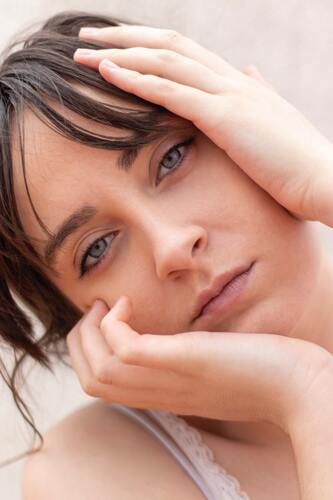 Simply steps to achieve this look using BeautyPlus app-
-select a photo
-Makeup option
-eyeshadow -Glam and cat for wing
-eyelash-wild2
The trend's taken off on the TV show on Netflix called Euphoria. Since then, creators around the world have given the trend a go themselves.
2. Easy eyes for Euphoria Makeup
It's really no surprise that our Twitter, Instagram, and TikTok feeds have been blowing up with vivid images and catchy headlines surrounding HBO's popular show, Euphoria.
Yes, the gloriously, easy eye, messy, neon, glamorous and unapologetic looks have us LIVING, and we're desperate to revamp our style.
Without further ado, here's a round-up of the best easy eye makeup look by Jules's. We all have had days when it took almost an eternity to match our clothes with our makeup look.
On such days, eye makeup cannot even crawl up to the priority list, because of the time it takes to BeautyPlus gives you the best solution to your problem without a struggle.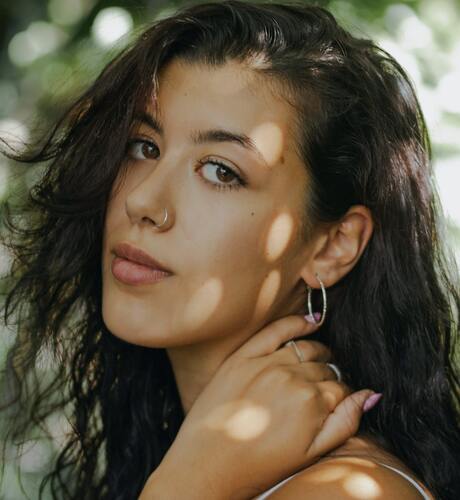 3.Pretty Wink in Periwinkle
What is a Euphoria eye makeup list without all that glitters that is not just gold but periwinkle, blues, reds, and yellows too? Spice up your eyeliner by accentuating it with glitter eyeliner using BeautyPlus app.
We all want that liquid glitter eyeliner that stops any flecks transferring onto your cheeks and the whole look from veering into arts and crafts.
Territory, with BeautyPlus you can turn yourself into a makeup artist. Just by sitting down on your chair and edit your photos with simply easy steps. Now take a look at the pretty Wink in Periwinkle picture I edited using the BeautyPlus app.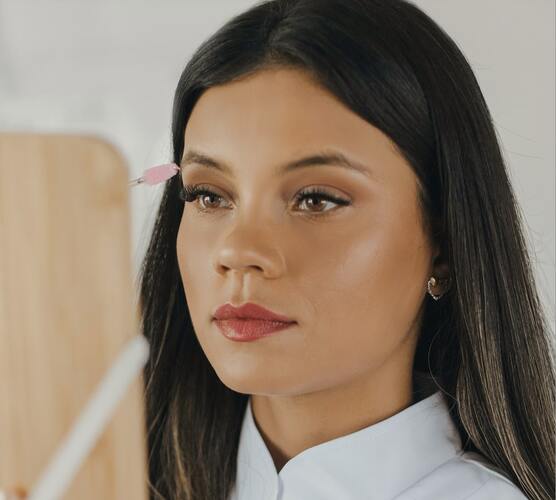 4.Graphic Details for Euphoria Makeup
Just another Graphic design make-up of Jules doing what Jules does best, but here she did it even better with a bold black liner in the inner corners of her eyes.
We all love the artistic corner eyeliners. Jules's from Euphoria gave us so many creative ideas on corner eyeliners. Graphic eyeliner is the creative trend that encourages us to draw more than a normal winged eyeliner.
Edit the rest of your eyes with a touch of glitter and try the inner-corner eyeliner with BeautyPlus app. It gives a look that lets you achieve the OTT element. We have our super fave Arrested For Overstay eyeliner that carefully lets you nail any sort of eye make-up trend.
Take a look at the look of Jules's Graphic eye design from Beautyplus app.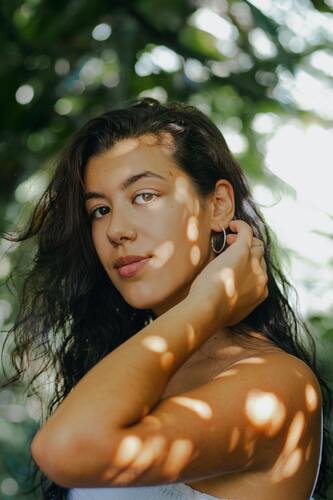 5. Shades of Summer for Euphoria Makeup
Going straight into the shades of summer, who doesn't love that look that says I'm classy. A colorful look that's full of life and colors. Kate from Euphoria gave us this perfect look called a shades of summer.
She gave us these perfect New Year's eye makeups, a little late, but we can all still go for the dramatic eyes this Spring. Think all the greens and yellows, just rainbow and springy vibes.
It's time to transition your favorite makeup looks for the season. With BeautyPlus, you'll be sure to be able to recreate the perfect looks for your favorite summer pictures. regardless of what the warm months brings your way.
As with any look, it's important to choose colors that compliment your natural complexion. However, summer is always a time when natural shades work best!
Let's recreate Kate's shades of summer look using BeautyPlus app.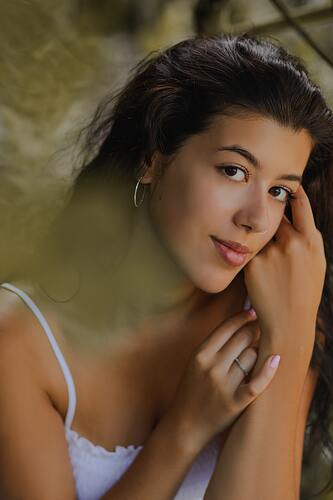 BeautyPlus
Sunflower eyeshadow
Lime eyeshadow
E-Girl eyelashes
6. Why do people like Euphoria makeup look?
While many people say that they love Euphoria makeup, because it makes them feel confident. We know that true beauty comes from within. However, there are many other reasons why people like this look. It makes them feel beautiful. It makes them stand out in a crowd of millions of people who have similar features as themselves, etc.
With all Euphoria looks ideas in the blog, I hope you will be able to create your own makeup using the makeup filters from BeautyPlus. If you don't have the BeautyPlus app yet, download it now and recreate your own Euphoria eyes. We can't wait to see what amazing looks you create.