Tips and Ideas to Create Lovely Thanksgiving Aesthetic Edits
If you live in or are from the U.S, there are good chances you celebrate Thanksgiving. The late November holiday is a special celebration that revolves around family and loved ones spending quality time together. All the while sharing delicious food and expressing thankfulness for their blessings.
Moments like these are super important. And we want to make the most of them, right? So let's dig into some Thanksgiving aesthetic edits to try this year! They're a fantastic way to enhance your holiday photos and make those moments even more memorable.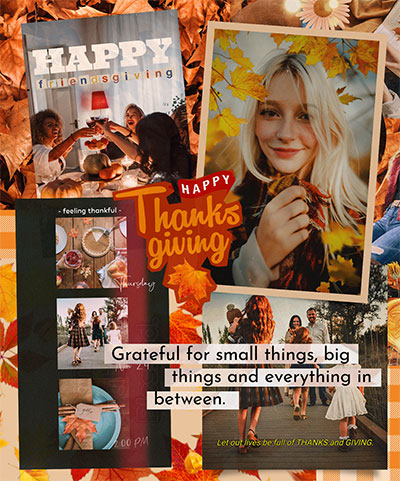 Table of contents
Creating Thanksgiving aesthetic greeting messages
Given the nature of Thanksgiving, many of us like to take the opportunity and spread positive messages. From wishing everyone a happy holiday, to expressing some personal feelings about gratitude and love, there's so much to be said! And nothing like a cute edit to tell everybody what's in our hearts.
A trendy and always effective way to share positive messages is through the tweet interface format. With the BeautyPlus app you can easily create and customize your own. Just open your image on the app and tap Text. You'll find the tweet sticker under the Subtitle link.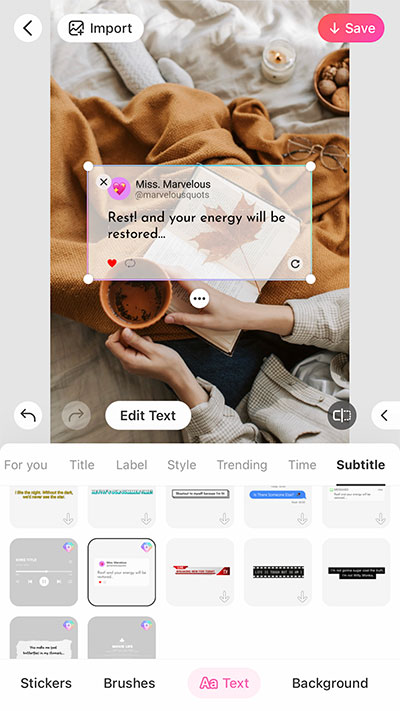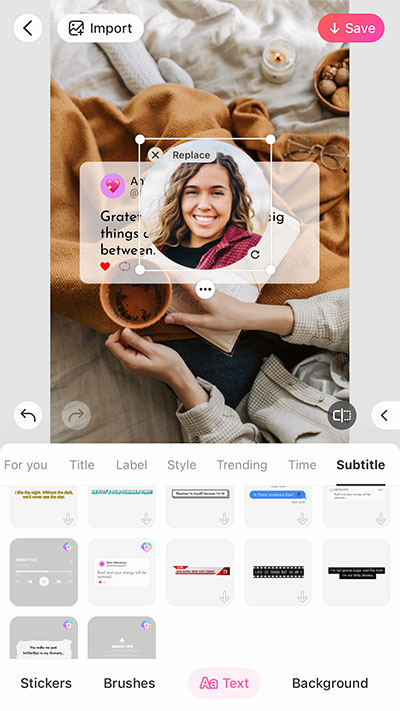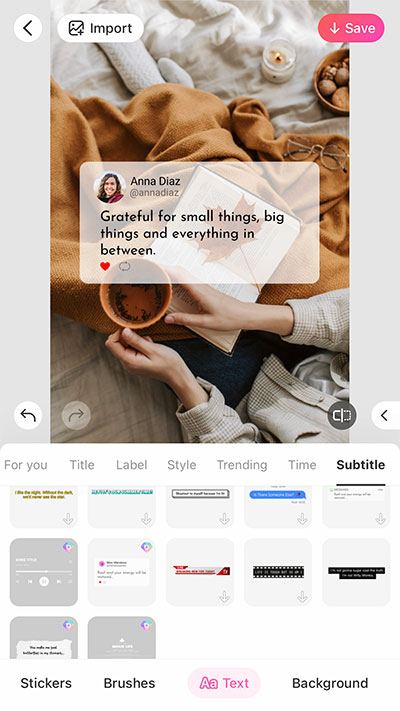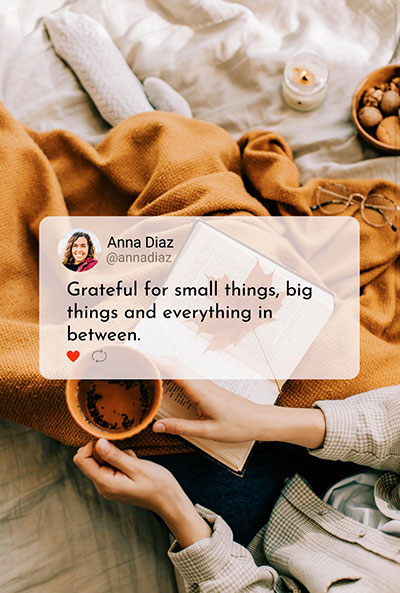 Import your own profile picture and double tap to crop it in round format
You can also use your favorite photo of the holiday to create a lovely greeting card. Perfect for a social media post, or to send out via text to your loved ones. Pick an image with a relatively free area to write on, if you have one. Then add your message with your favorite visual style.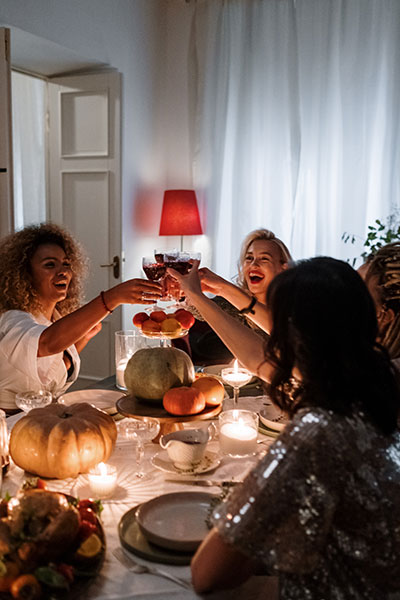 Check out this idea above, inspired by the celebration of Thanksgiving amongst friends, also known as Friendsgiving: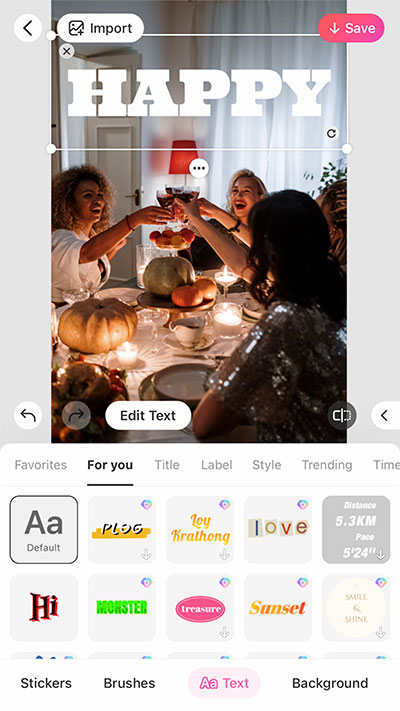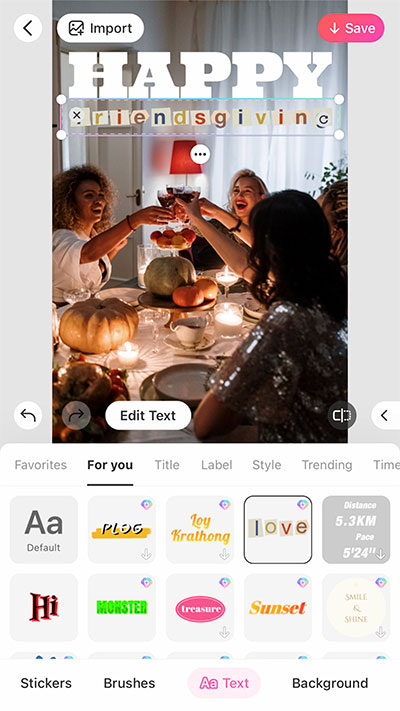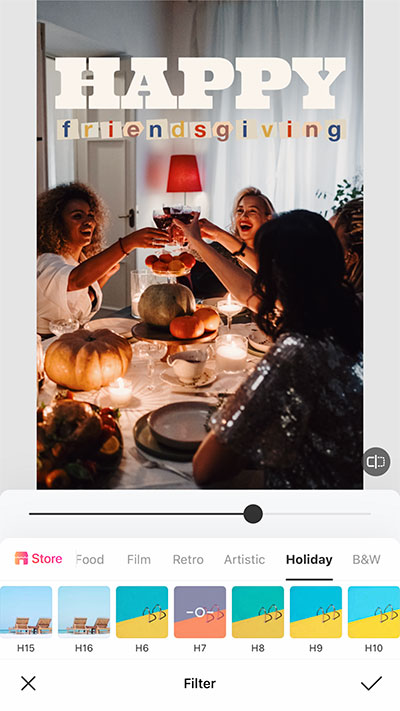 Finish up the edit with a warm, cozy filter to get the most accurate Fall vibe possible!
Thanksgiving aesthetic wallpaper ideas
If you're anything like me, you love to "dress up" your devices according to current seasons and events. That means, you'll want to have the perfect Thanksgiving wallpaper background to decorate your phone during the season. And the more unique it is, the better!
To create your own Thanksgiving aesthetic wallpaper, I have a few suggestions. Starting with this adorable one I've made using the BeautyPlus app. It only requires picking your favorite background pattern, and adding your text.
Make sure it's something that inspires you, and sets the mood you want for the holiday!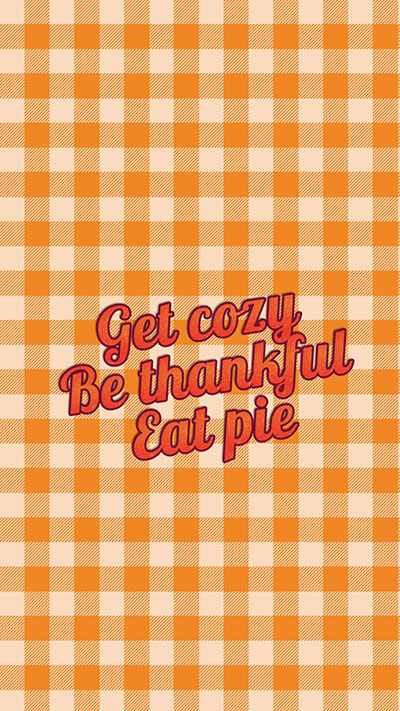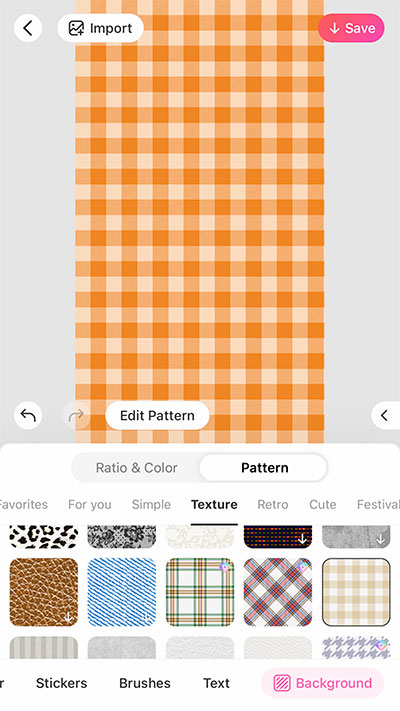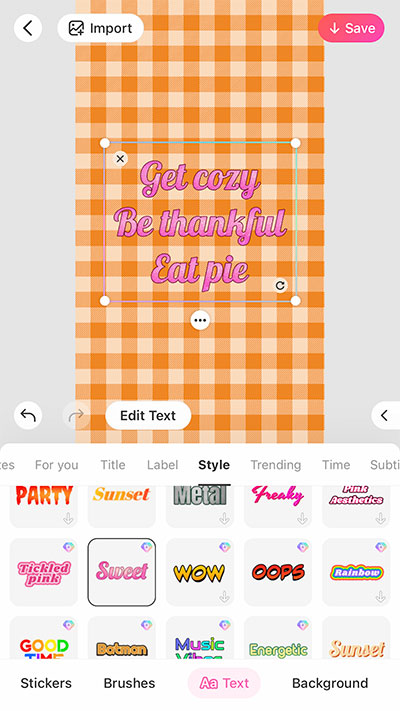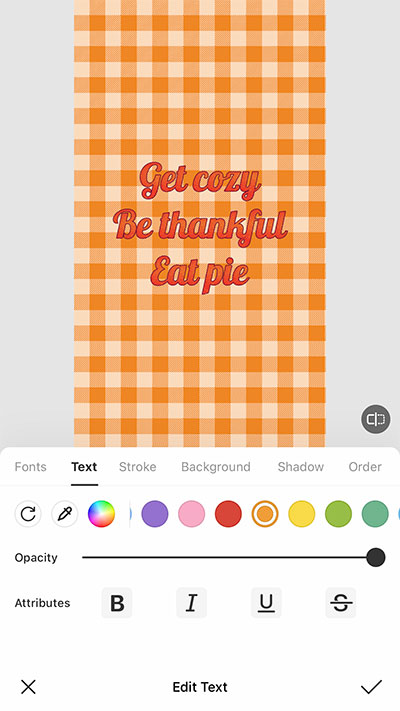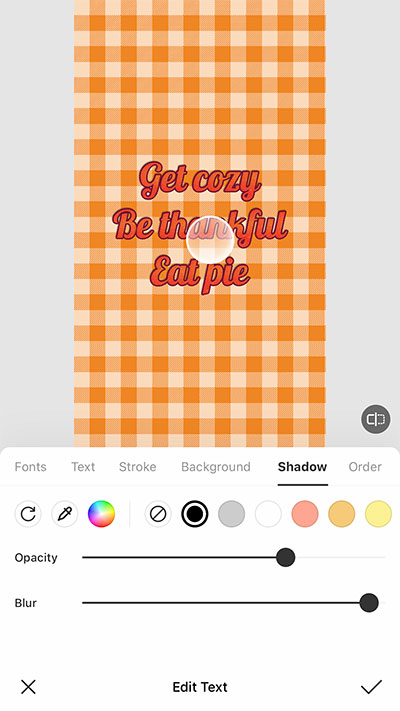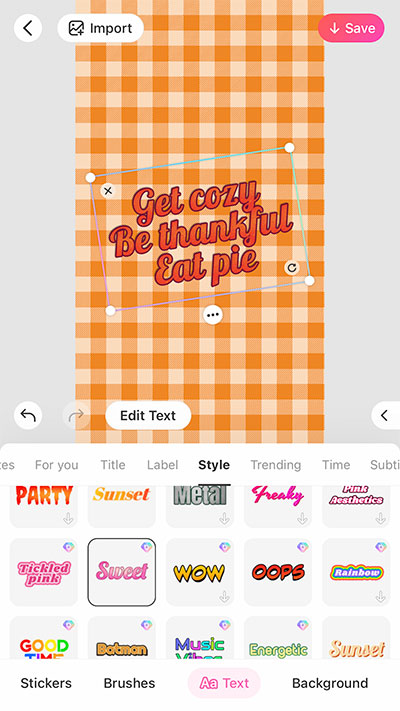 After choosing the pattern, you can change the background color. I went with the orange.
Here's another idea, also simple and pretty. In this case, I chose a plain brown background, and used a Thanksgiving aesthetic sticker instead of text. There are many options to choose from on the BeautyPlus app. This is my favorite one: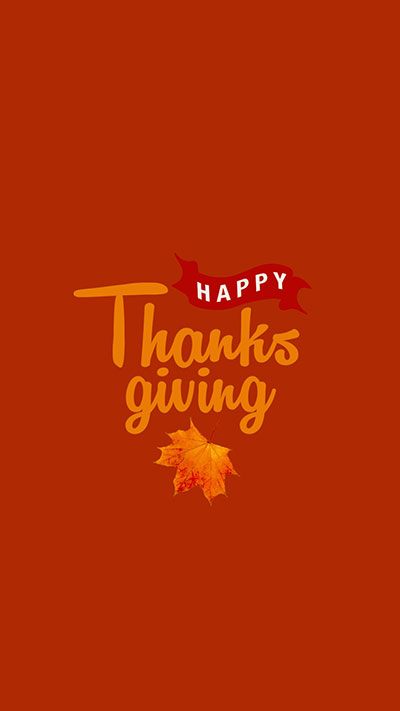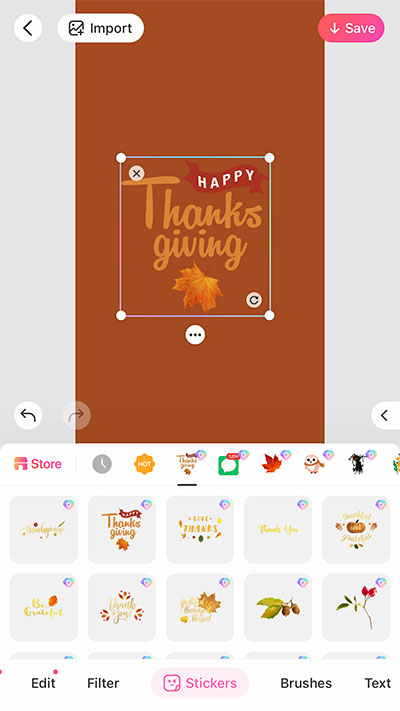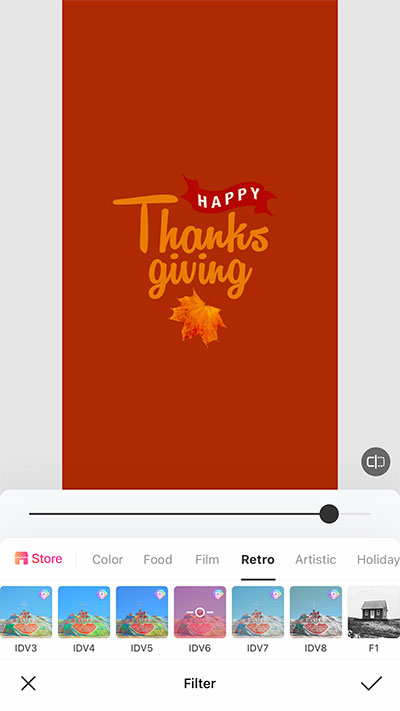 Perfect for phone wallpapers as well as social media posts!
To create your own background pattern, here's a trick I love. Pick a solid color or gradient to start. Then, tap Brushes and pick your fave style. I went with the Fall leaves, ideal for the season! Now drag your finger around the screen to create an organic pattern.
You can leave it like that, or finish it up with a nice message over it, like I did below: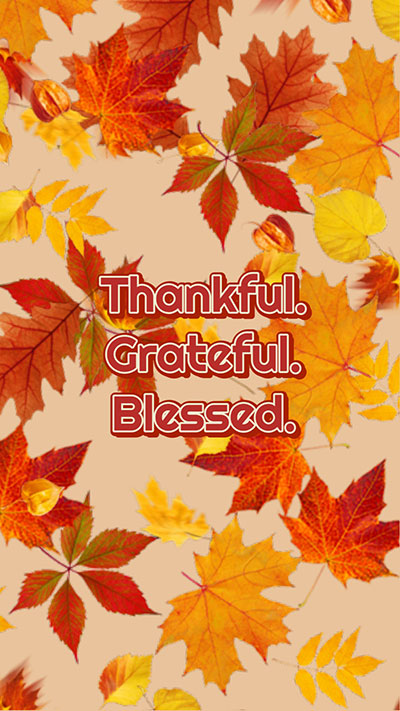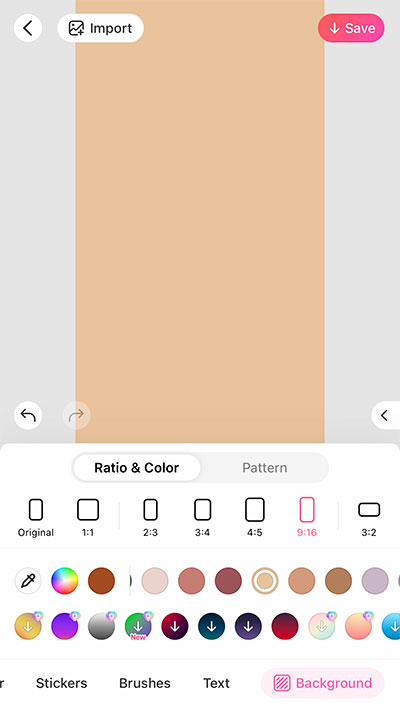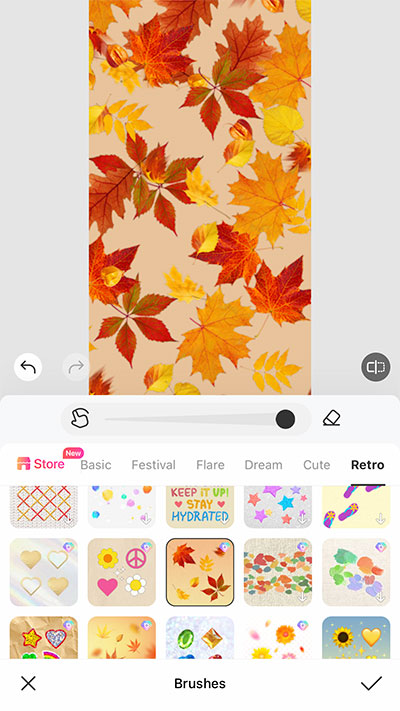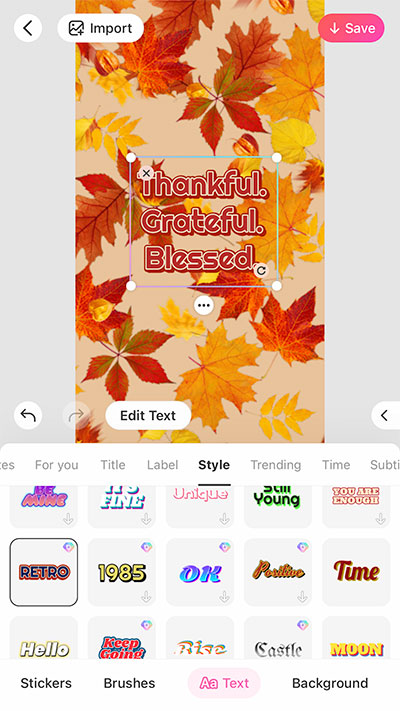 Edit the color of the text to match your background
How to create cute Thanksgiving collages
Another option for phone wallpapers – that can also be used for many other purposes – is to create a Thanksgiving aesthetic collage. They're perfect to combine some of your favorite snaps of the holiday in a unique aesthetic image. Or to put together an inspiring Thanksgiving mood board, if you're currently collecting inspiration!
With the BeautyPlus app you can use the tool Templates to create the edit below, for example. All you need to do is select three images you want to add to the collage and edit the text. It looks really pretty and classy.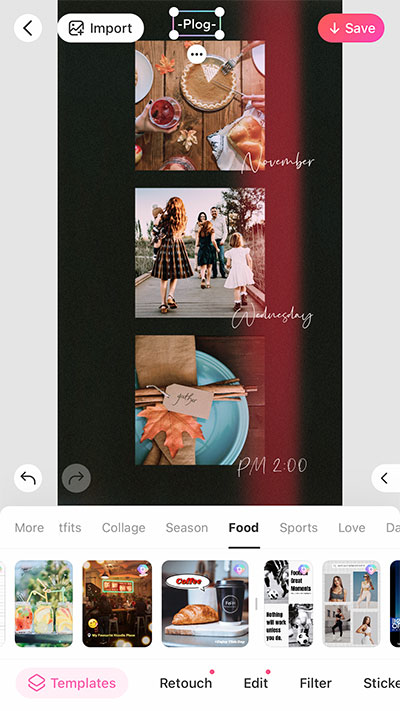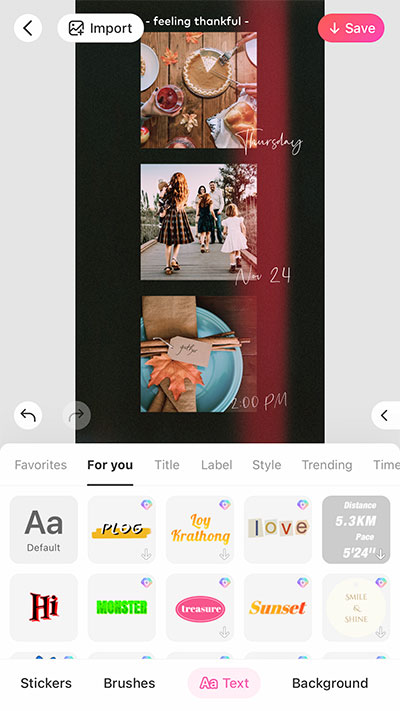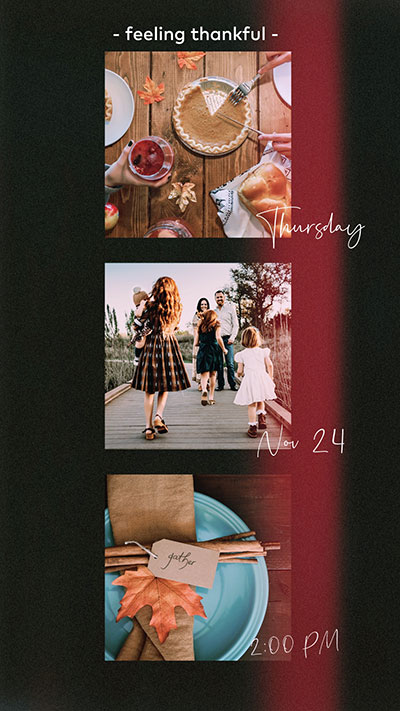 Another option? Start with a striking background like the leaves I've used in the example below. Add around 5 of your own photos, positioning them nicely in the layout. Remember you can double tap the photos to crop them in different shapes. I used the circle and the heart shapes on this one, for example.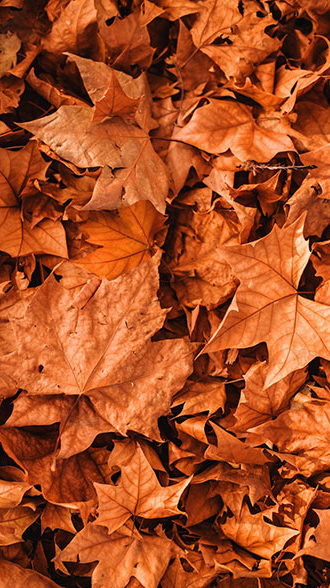 After you've placed your images, add some stickers, a few words, and maybe a brush. The Retro filter is the perfect final touch for this type of collage, IMO.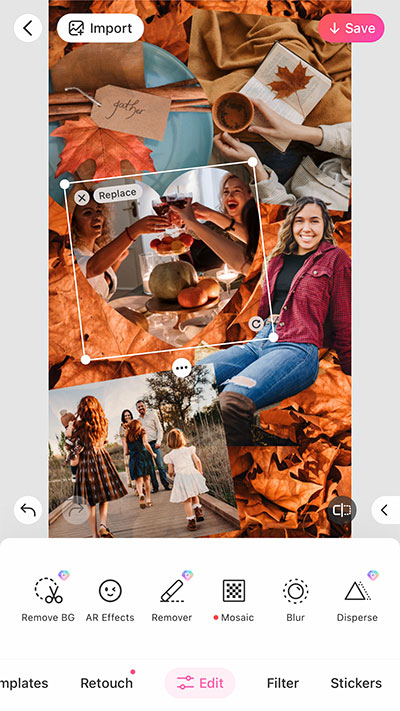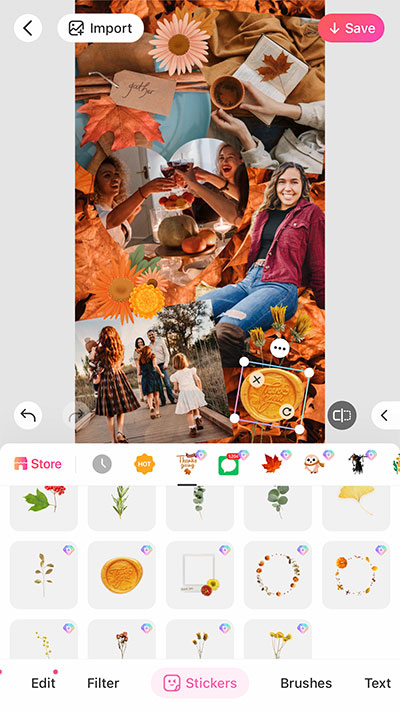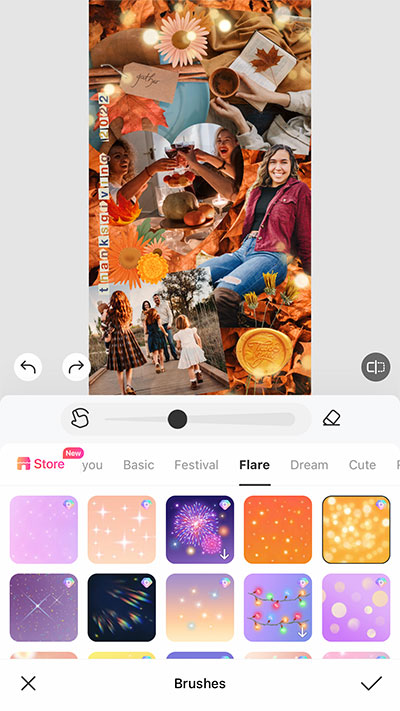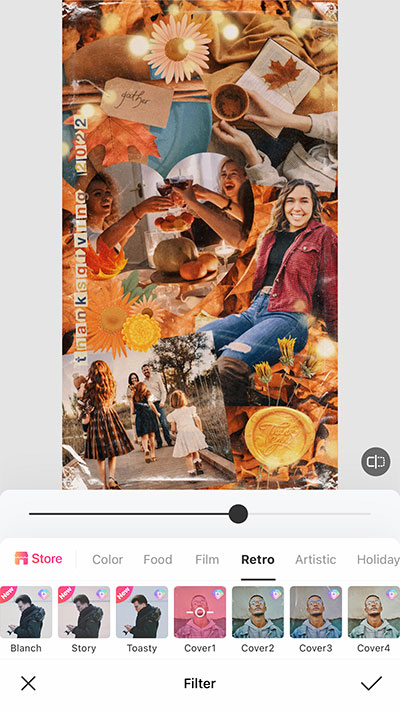 Editing Thanksgiving aesthetic pictures
There is no doubt you'll have lots of cute pics to post before, during and after the holiday. And if you're aiming for the traditional warm and cozy Thanksgiving aesthetic in your edits, here are two suggestions to inspire you.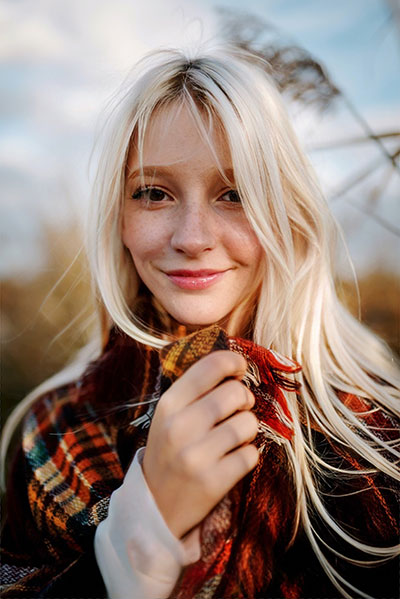 This AR Effect will create a gorgeous frame of Autumn leaves around the image. After applying it, you'll want to do some color adjustments, decreasing the brightness a bit and adding vignette and warmth. This option is great for face portraits or family photos.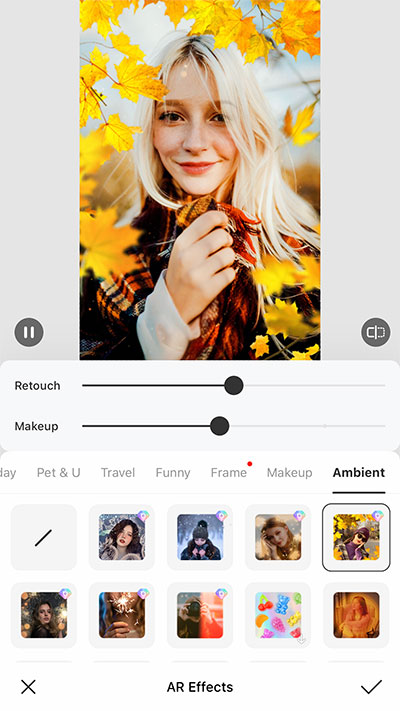 Speaking of family pics, here's an alternative idea. First, adjust the image's color, warmth and brightness. Don't forget the vignette and vintage tools, they're your best friends for any type of Fall photo editing!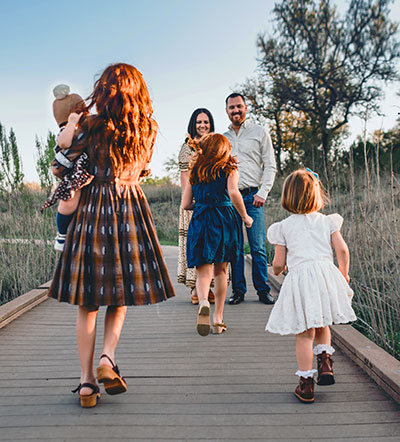 Next step is to add some text. In this case, the edit style is inspired by film captions. So make sure to add a message with deep meaning. Something that could be a line out of a movie! The result is super aesthetic, of course.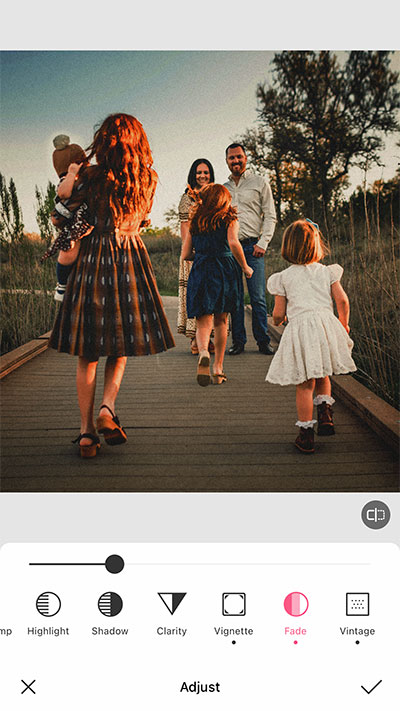 Beautiful, right?
Well, I hope these tips and ideas will be useful to help you create wonderful Thanksgiving aesthetic edits this year. Feel free to try them, combine your favorites or even create your own custom edit. The BeautyPlus app has many more editing options I'm sure you'll love!