What is Pantone Color of the Year for 2023 and how to use it?
Colors play a huge role in our lives, don't they? They influence how we communicate with each other, how we express ourselves and how we tell stories. Not to mention the importance of different hues in nature, and pretty much everything around us, all the time.
So picking one single color to be the one that represents an entire year seems like a bold move. But that's what Pantone has been doing since 1999. And we've been paying close attention!
Let's take a quick tour through the history of the Pantone color of the year, which started as a guide to creative professionals and brands and recently became a cultural phenomenon. And learn the easy, super fun edits you can create to show how you use it.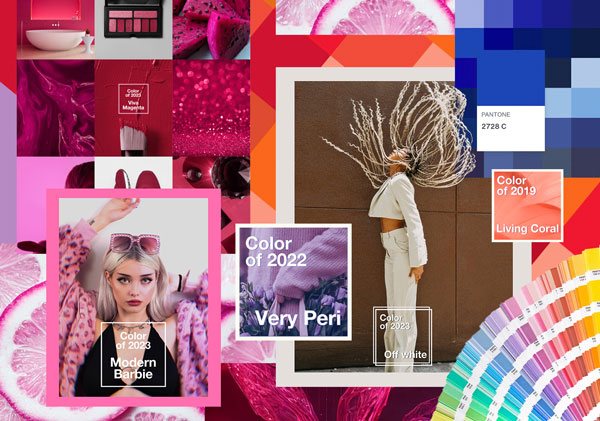 Table of contents
What is Pantone?
Pantone was created initially to be the official graphic arts industry standard for color specification. Over the years, the company has expanded its activities, and has become so much more. They currently provide services and tools to all color conscious industries; textiles, apparel, beauty, interiors, architectural and industrial design.
In their own words, "More than 10 million designers and producers around the world rely on Pantone products and services to help define, communicate and control color from inspiration to realization".
Yes, Pantone is a huge deal in the creative world! And it's a valuable tool for designers and creators all over the globe.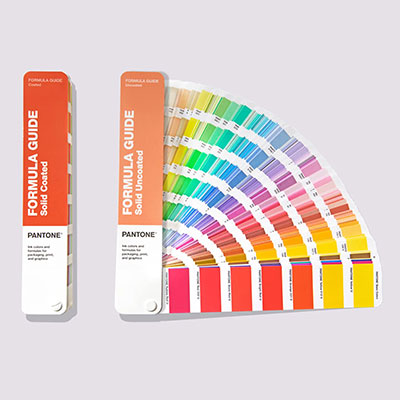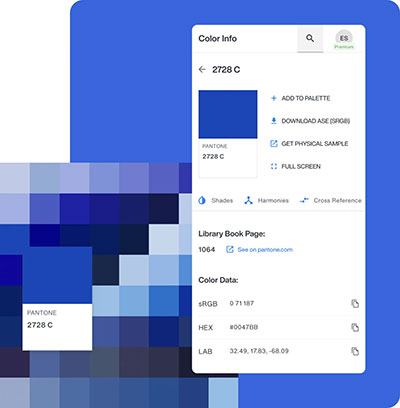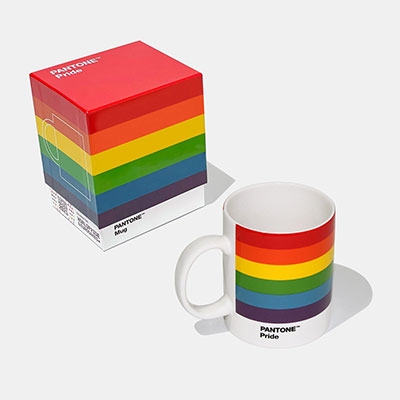 Who decides Pantone color of the year?
On the company's website, they explain that a global team of color experts at the Pantone Color Institute is the one responsible for researching and defining the color pick for the upcoming year. They come from a wide range of design, cultural and geographical backgrounds.
It all started in 1999, when Cerulean was the selected color, and the announcement was made officially by the company. They've been doing it ever since.
It was in the last few years though, with the help of the internet and social media, that the selection gained a cool status. And the Pantone color of the year announcements gained worldwide attention.
Remembering Pantone picks for Color of the Year on recent years
In the last few years, the Pantone color of the year has become not only a reference to creatives all over the world, but it has also reached mainstream audiences. You see it everywhere! And we're always waiting for the moment when the big question will be answered: what is Pantone color of the upcoming year going to be?
Well, in 2018 it was all about the energy and mystery of Ultra violet. Followed by the femininity and freshness of Living Coral, the Pantone color of 2019. And then came 2020… A year full of surprises and uncertainty that couldn't have been predicted when the calming Classic Blue was picked as the year's trendiest color.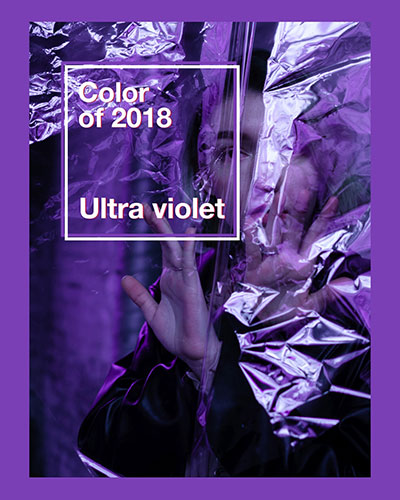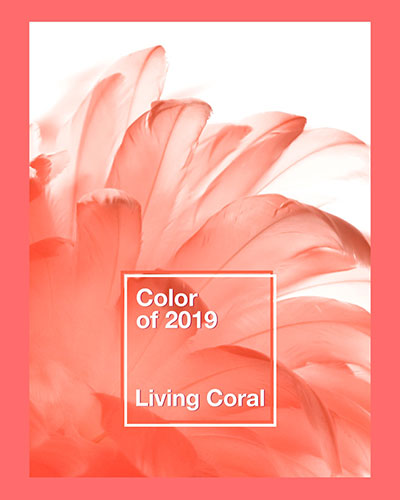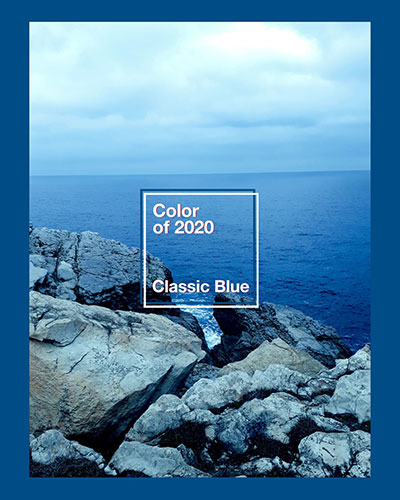 As a result of 2020's transformative events, 2021 had not one, but two Pantone colors of the year: Ultimate Gray and Illuminating. And we all remember last year's extremely popular Very Peri, which quickly became a darling of fashionistas and creatives around the planet!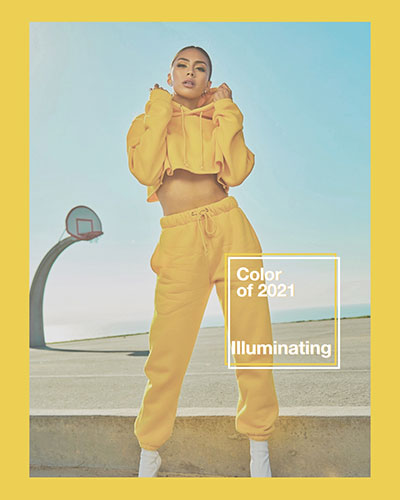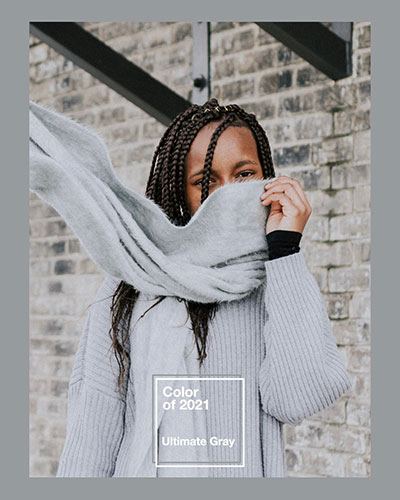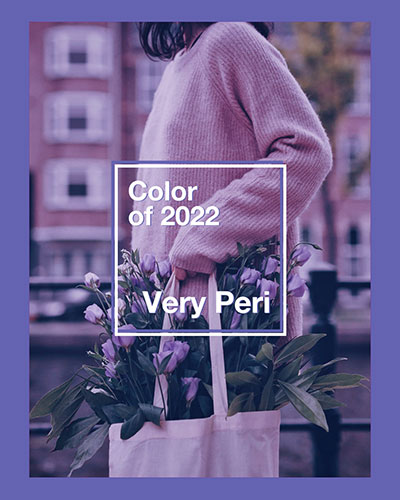 Now here we are. 2023 has just begun, and we're all ready for a new color to take over the world. Which one will it be?
What is Pantone color of the year 2023?
After much anticipation, Pantone officially announced at the end of 2022 that this will be the year of the magenta. More specifically, Viva Magenta!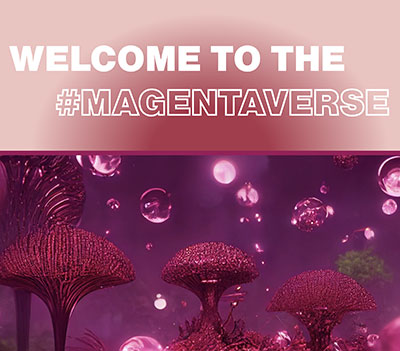 It's a beautiful, vibrating shade of bright, rich, pinkish red. This is how the Pantone gang describe it:
"This year's Color of The Year is powerful and empowering. It is an animated red that revels in pure joy, encouraging experimentation and self-expression without restraint, an electrifying, and a boundless shade that is manifesting as a stand-out statement. PANTONE 18-1750 Viva Magenta welcomes anyone and everyone with the same verve for life and rebellious spirit. It is a color that is audacious, full of wit and inclusive of all."

Now that we know what is Pantone's color pick for 2023, let's see some ways we can use it in our creative projects.
3 creative ways to edit your color of the year photo by BeautyPlus app
You can, and in my opinion should, join in the fun too. That means creating your own edits showing how you've been using the color of the year in your own life.
It can be your outfit, home decor, graphic design projects, art pieces… All you need to do is open your photo with the BeautyPlus app and apply the new Color of the Year template. Too easy!
Here's one example I came up with. Not in the mood for Viva Magenta today? No problem! You can create your own pick for your favorite color for this year too! Here's how I've edited the text and elements of the template to my content.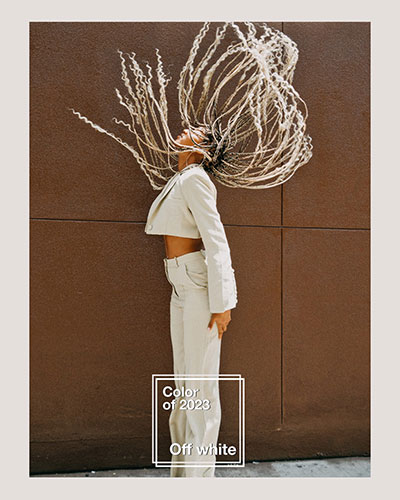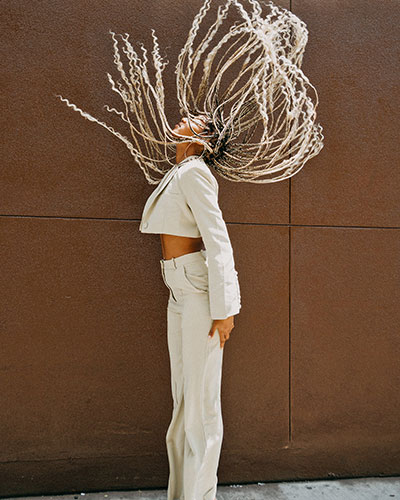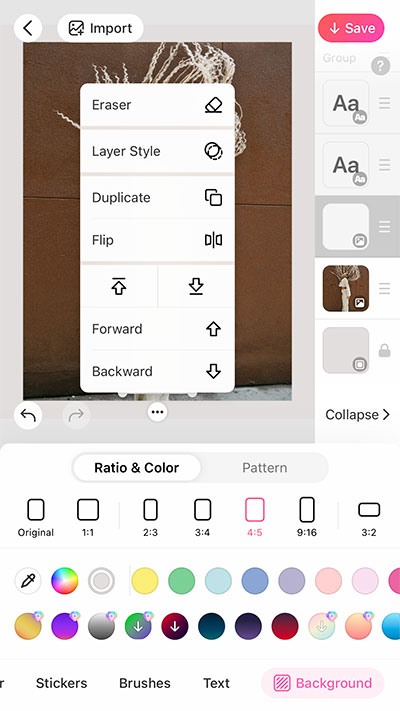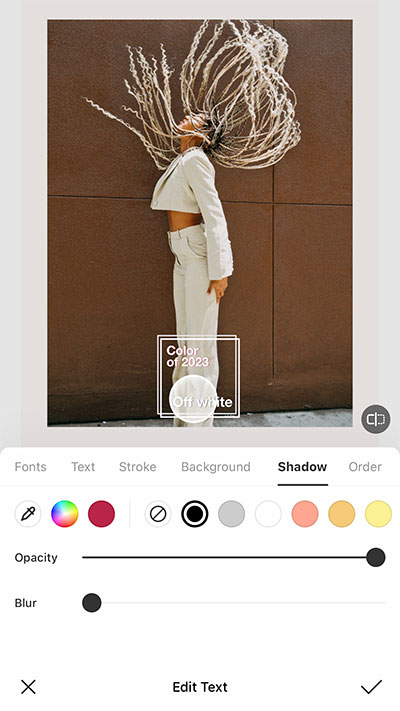 And since we can't get enough of aesthetic collages, how about creating one with a collection of images of your current favorite color? First, create a color of the year edit with the BeautyPlus app like and save it. Then create your collage including the edit right in the middle.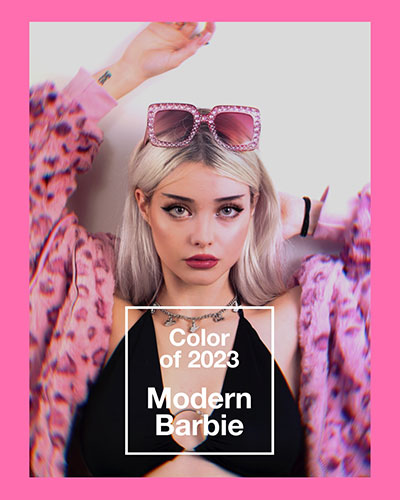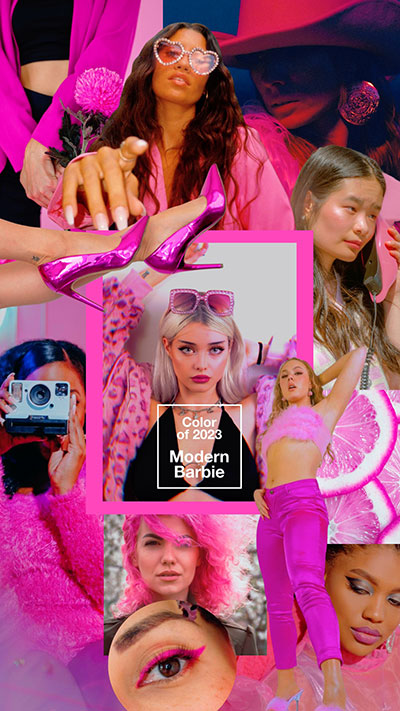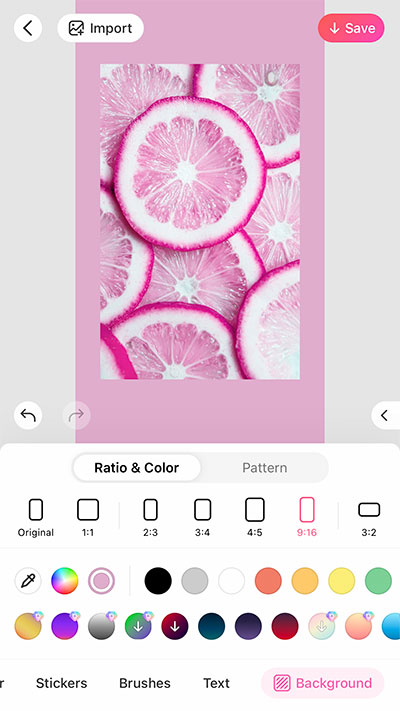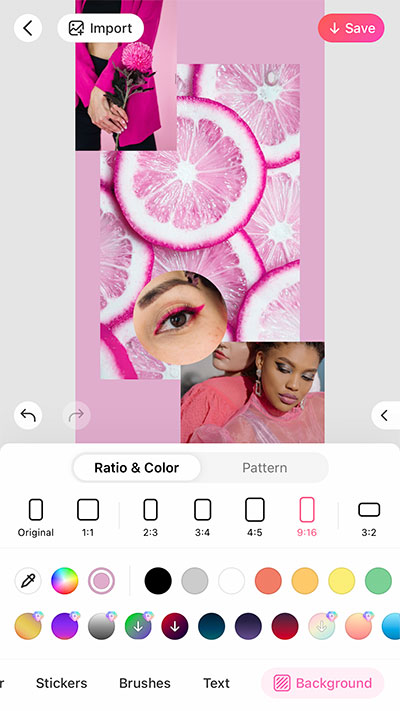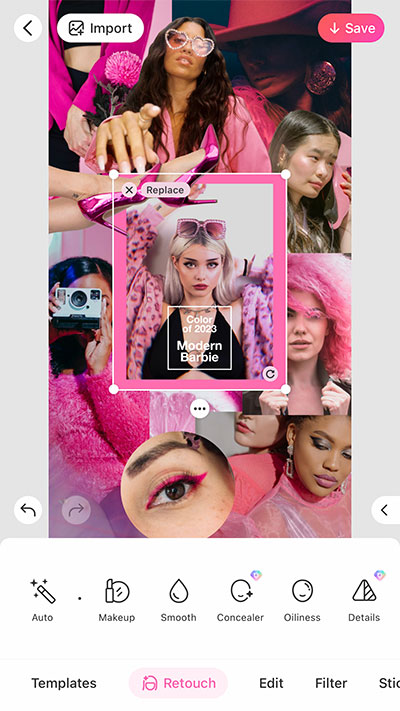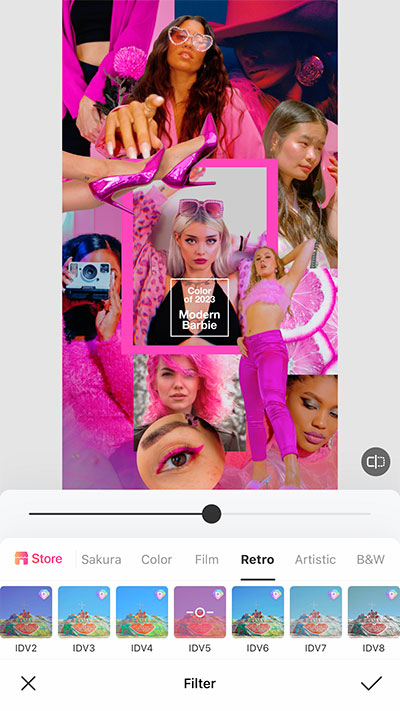 Last but not least, here's a beautiful idea to display some of your favorite images in the 2023 Pantone color of the year. A stunning mood board that looks super professional, but it's so easy to make with only a few taps. Using the BeautyPlus app, of course.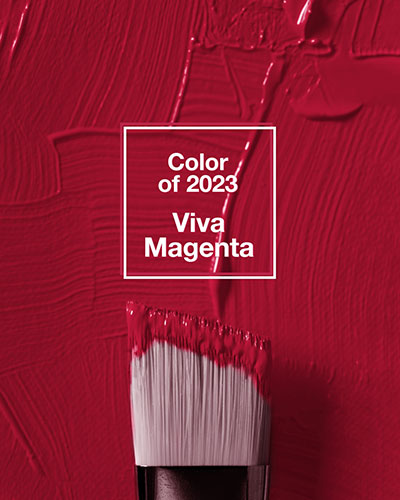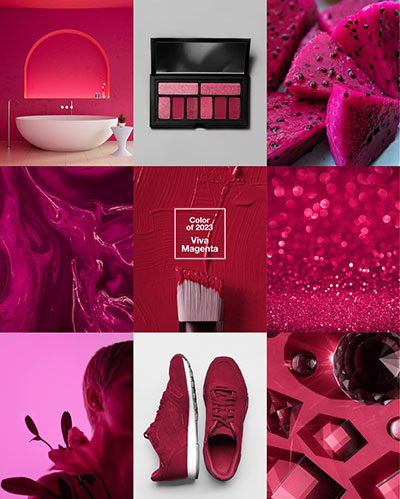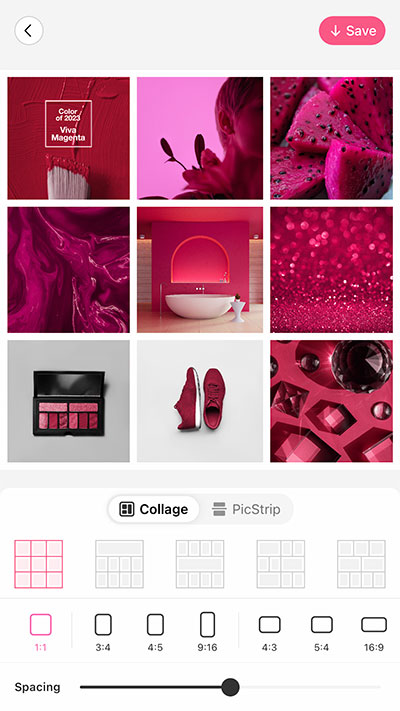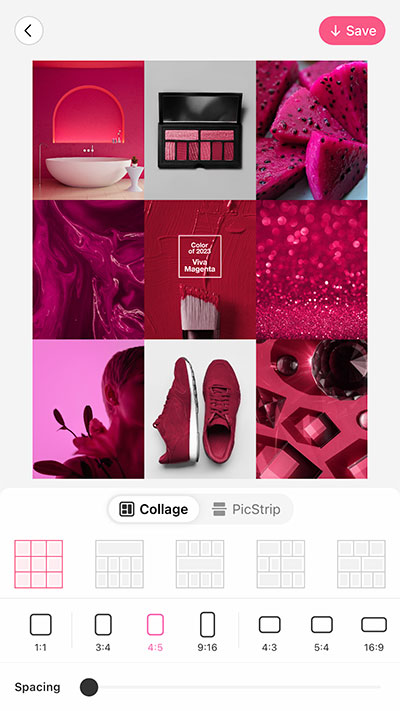 There you go! You are now ready to share your best shots of the Pantone color of the year in the most creative ways imaginable. Will you give it a go?