7 Christmas Photo Ideas to Try This Year with BeautyPlus
Let's make this Holiday season special with the photos we take this year. Use BeautyPlus's various features to create a ton of Christmas photo ideas for the end of the year. In this article we'll be going over 7 different ways to incorporate these fun filters and stickers on your pictures. For example, if you need help creating last minute Christmas Cards, we'll have a tutorial below for you to follow! The BeautyPlus app provides tools and designs so that you can create your Christmas collages, your family photos, and many more!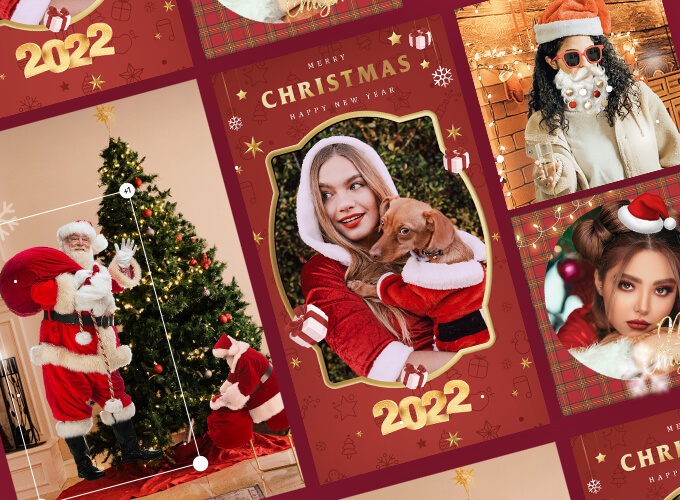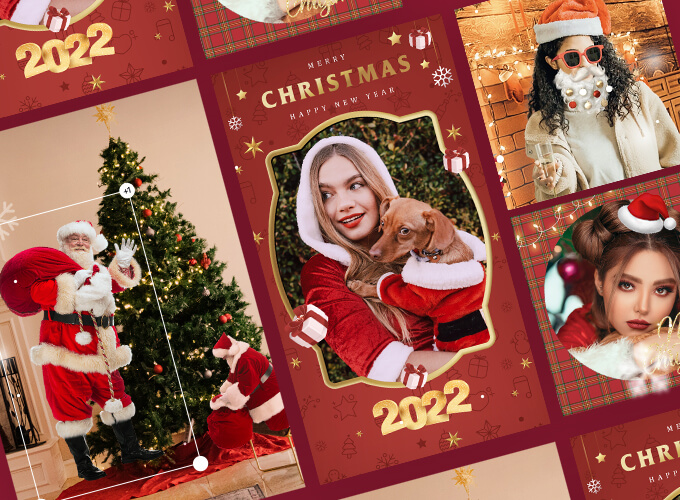 If you have trouble coming up with Christmas photo ideas, don't worry – we have a perfect list for you to follow to spark some holiday designs.
Table of Contents
1. Apply AR Effects for Fun
One of the first Christmas Photo Ideas you can try is applying some of BeautyPlus's AR effects over your selfies and photos. Just take a fun pose and interact with the fun effects on your screen to create a festive Christmas Frame.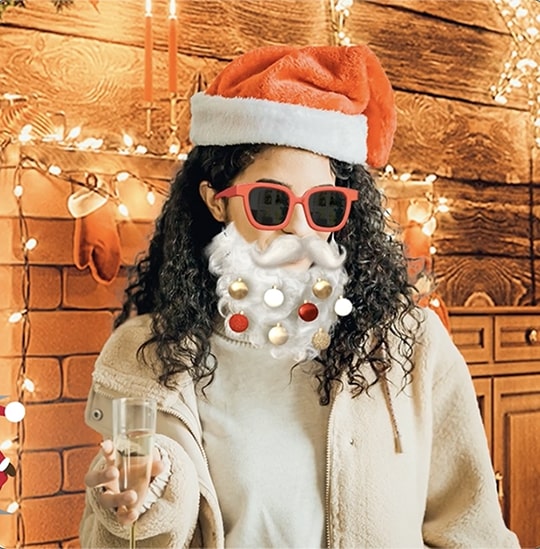 You can even add a Santa hat if you find yourself missing one during your celebrations, and even add a Holiday buddy if you want someone to pose with in your Christmas Collage photos.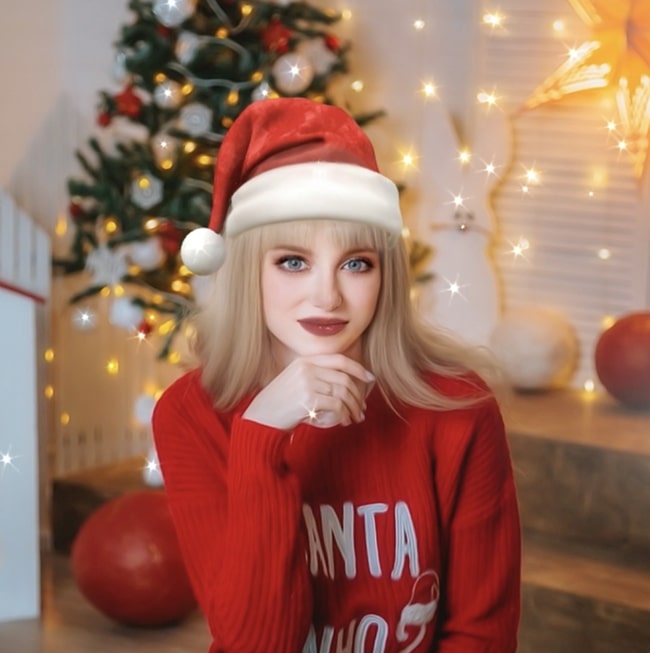 2. Add Festival Filters, Stickers, Text, Brush & Backgrounds
Frame Your Family Photo
Christmas photos are all about loved ones and family. What better way to remember your special Christmas get-togethers than with some holiday decor. Use some of BeautyPlus's Stickers and create a frame around one of your family portraits for some of your Christmas photo ideas. This will give your photos a homey and vintage winter feel when you look back on them. You can also use the app's polaroid sticker for another Christmas collage aesthetic to help frame your pictures.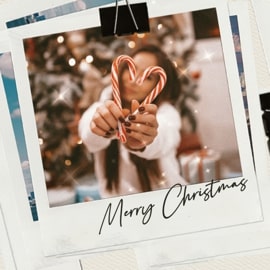 Create a Christmas Collage
What easier way to come up with your own Christmas photo ideas than to make your own Christmas collage? Below are the steps used to create this fun holiday collage: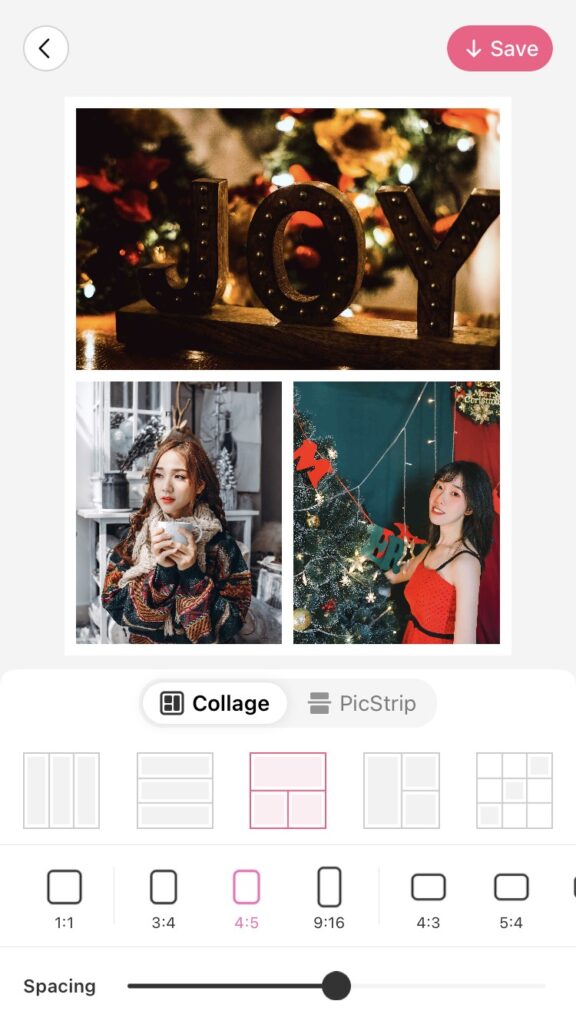 (Photos by: Tai S Captures, Anthony Tran, and Johnny Wang)
While importing your photos for your BeautyPlus project, select the Collage button on your left.
Select the photos you want in your collage.
Choose a measurement for your Christmas photo and experiment with the different compositions of the photo!
Make Christmas Profile Pictures
Add a Santa Hat in your profile picture for the holidays! Your profile picture can stand out along your social media with a little red. Use BeautyPlus's AR Effects or Stickers to spice up your Christmas selfies! BeautyPlus also offers different colors and patterns to frame your Christmas pictures, so feel free to experiment with what you like!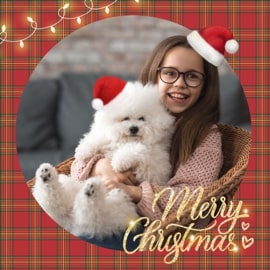 Santa Everywhere
Put Santa in your house with these fun stickers in the BeautyPlus app! Catching Santa is a must this Christmas. If you have any children around the house or just want to add a special magical touch to your holiday photos, then you can magically add a realistic Santa to any of your photos. With these Santa edits, you can show your kids that he really did visit!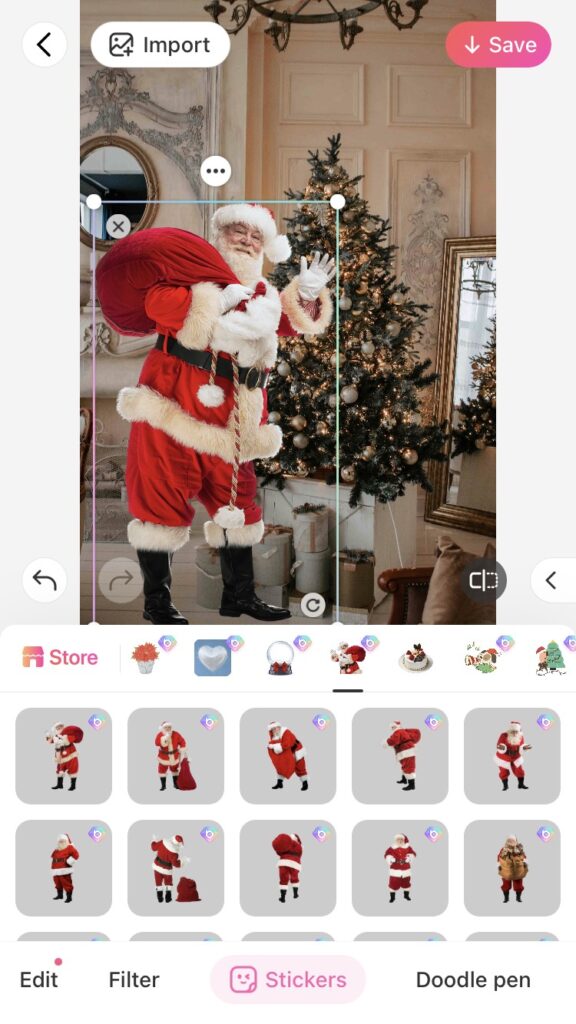 (Photo right by Алсу Вершинина)О©
As another Christmas photo idea, you can even insert the sticker to make a selfie with Santa Claus!
Custom a Christmas Card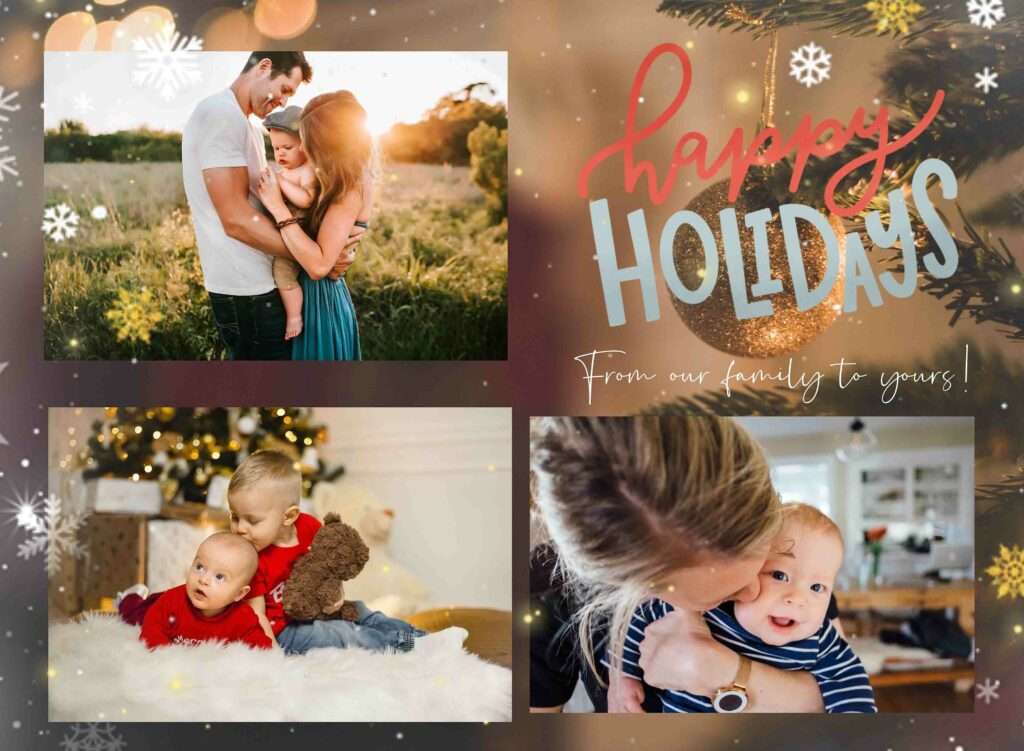 (Photo by: Chad Madden, Jessica Rockowitz, Kate Hliznitsova, and Paul Hanaoka)
You can DIY your Christmas cards with the app's tools to spread the holiday cheer! Follow the BeautyPlus tutorial below to create your own Christmas Card:
Christmas Card Tutorial:
Use the tools in the BeautyPlus app to add a festive greeting for your Christmas Card this year!
Follow this short tutorial below for some easy Christmas Photo Ideas for your Christmas Card: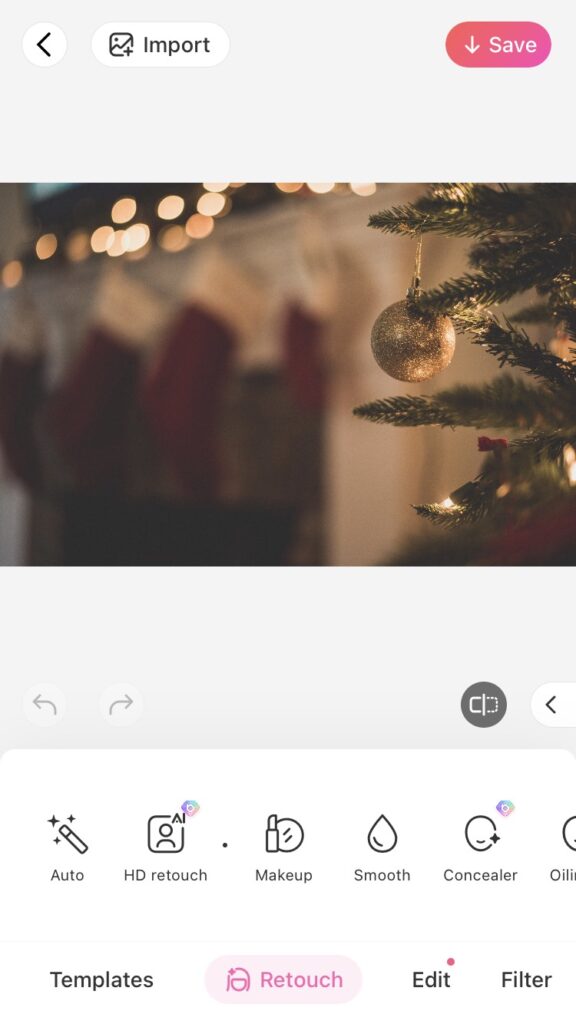 Upload the background Christmas Photo you wish to use for your card.
Use the Import button at the top of your screen to insert the Christmas Photos of you and your family. You can adjust the sizing and cropping shape for each photo by double tapping it.
Add some holiday flavor by going through the app's new Christmas stickers.
Add some final personal touches like a greeting or your family name using the Text tools at the bottom of the toolbar.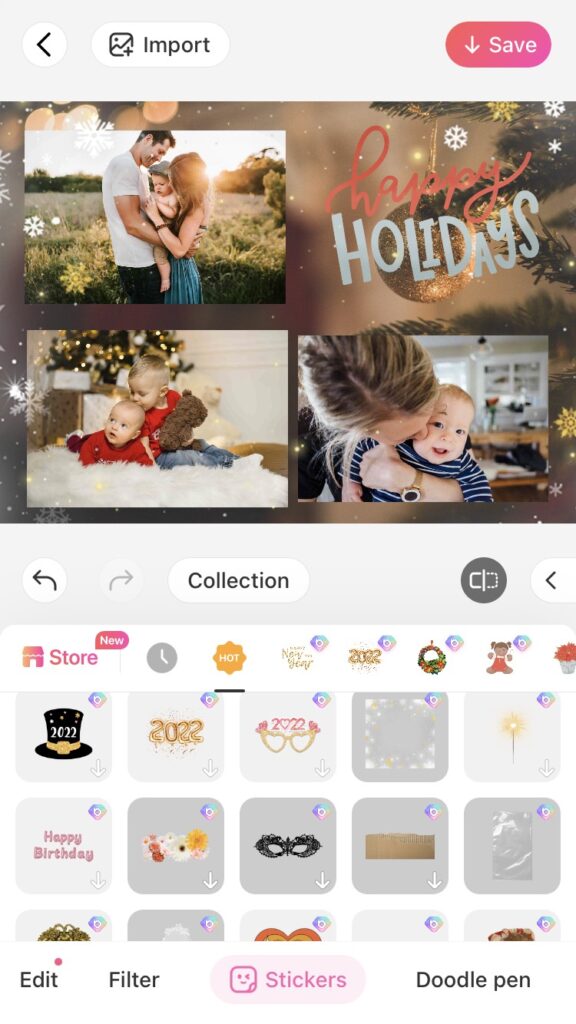 Celebrate with Awesome Festival Templates
Photo Templates are a creative and festive new way to edit your Christmas photos! With this new feature, you'll never run out of Christmas photo ideas for the season.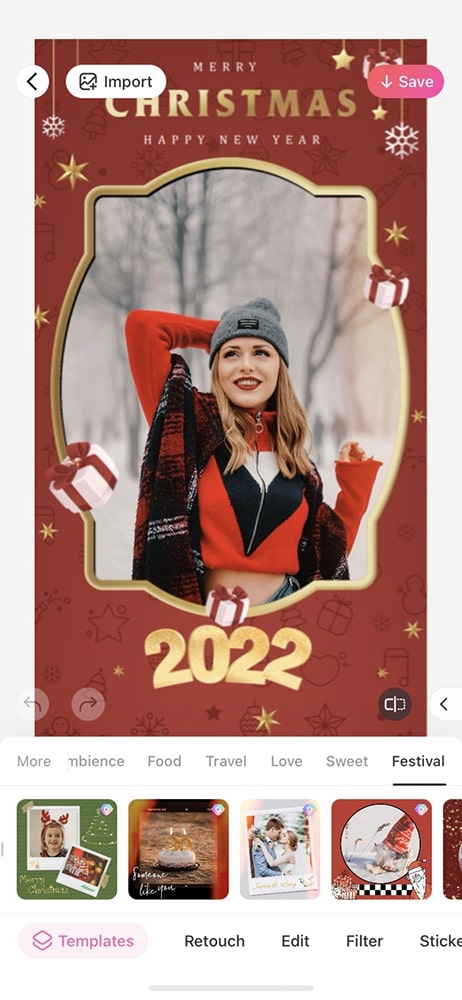 What's Photo Template?
It is a quick & easy way to create new edits. You can apply edits made by other users on your own photos with just one tap. You can delete or change specific elements that you don't want to add to your photo, and you can even add unique touches of your own.
From Templates, you'll get localized content and options that update regularly from other users. You'll also get various types of edits that range from Food, Travel, and Ambiance. There are also tons of themes to explore from like Daily, Retro, Love, Sweet, and just in time for the holidays: Christmas!
How to Use Photo Template (Step by step tutorial)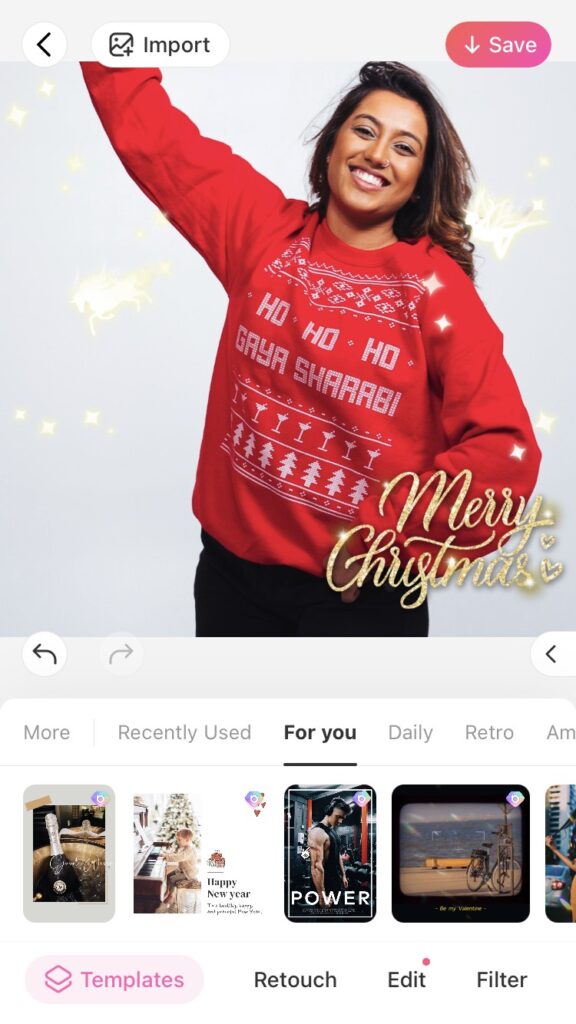 (Photo by NONRESIDENT)
Tutorial:
Add your own photo
Browse through Template
Pick your favorite template & Apply it
Adjust the photo as you like (change stickers, text, background color, etc.)
Save it to phone album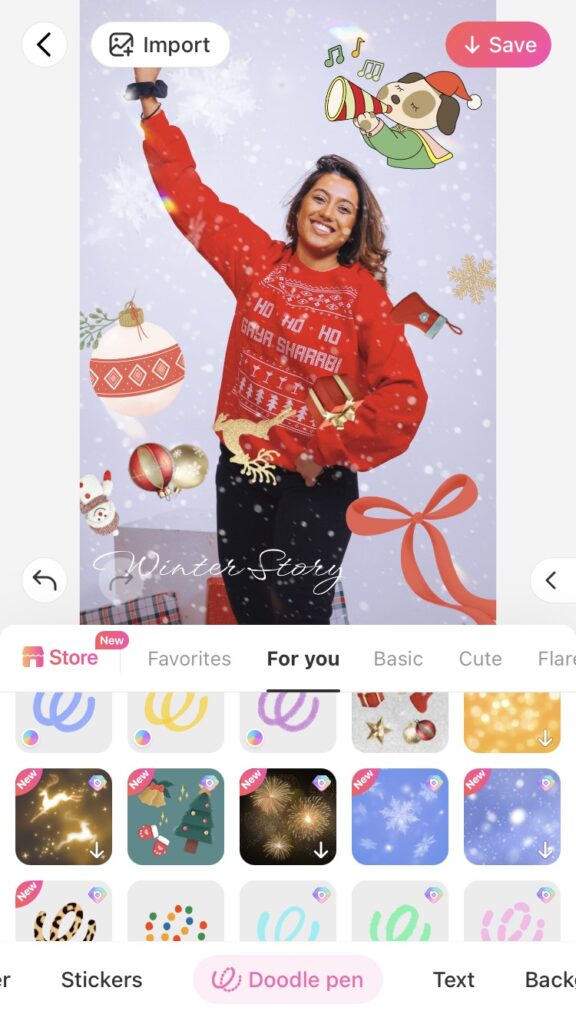 Hopefully these seven Christmas Photo Idea tips come in handy this season while you're planning your pictures. Happy Holidays!