BeautyPlus Unveils "Avatar Function" – Your Personal AI Avatar in the Real World!
BeautyPlus, the renowned AI-powered photo and video app developed by PIXOCIAL TECHNOLOGY (SINGAPORE) PTE. LTD. headquartered in Singapore, has once again pushed the boundaries of creativity with the release of its revolutionary "Avatar Function." This groundbreaking feature harnesses the power of AI to partially illustrate people and objects within images, resulting in fascinating 3D animations and illustrations that seamlessly blend into the real world.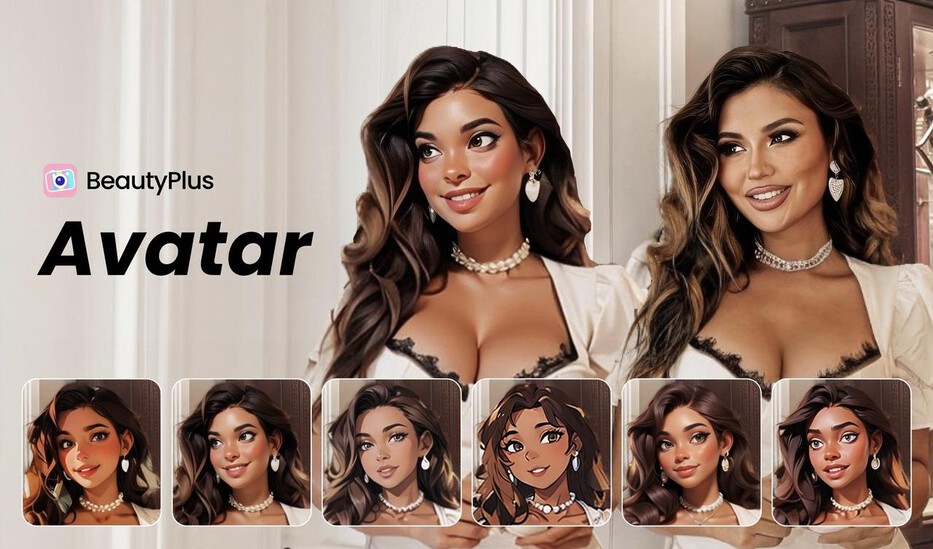 Discover a World of Possibilities
The all-new "Avatar Function" by BeautyPlus introduces an exciting dimension to photo editing. Using advanced AI technology, the feature automatically identifies specific characters or pets within an image and transforms them into captivating 3D animations or illustrations. Meanwhile, the rest of the image remains unaltered, ensuring the essence of the original moment is preserved.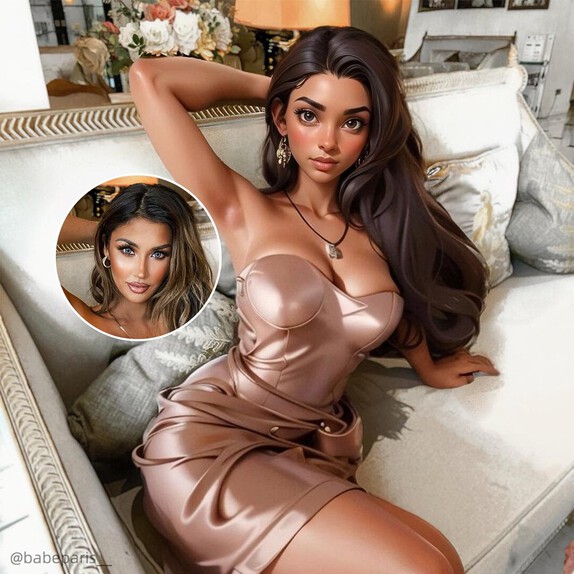 Diverse AI Avatar Styles to Suit Your Creativity
The "Avatar Function" offers a captivating array of six AI avatar styles to choose from, each with its own unique charm. Delve into the world of "Realistic Portrait-like Avatar" and "3D Avatar" styles, which bring your images to life with astonishing detail. Dive into the realm of comics with the engaging "Celluloid" style, where you become the protagonist of your own story. Additionally, the "Cartoon" style adds a playful touch of animation, infusing your visuals with vibrant energy. Browse this diverse selection of illustration styles and find the perfect match that complements your preferences and enhances the mood of your images.
Even if the same photo is chosen, the generated visual image will be different each time, so you can tap the same style to generate different results as many times as you like.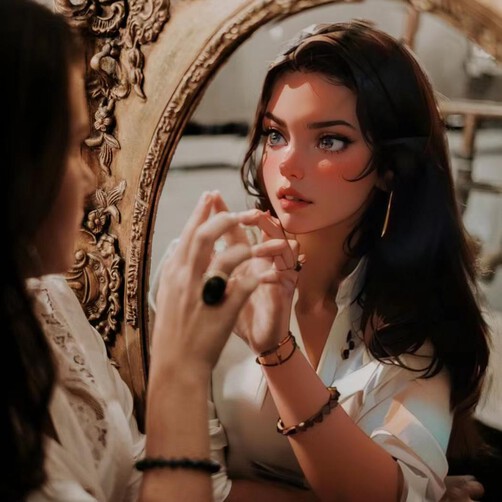 Seamless Integration into Various Scenes
Whether you aspire to become a virtual influencer or prefer to maintain anonymity in a group photo, the "Avatar Function" accommodates a multitude of scenarios without disrupting the overall ambiance of the image. It provides a valuable tool for users seeking to enhance their photos discreetly or revamp shots that might not have turned out as expected.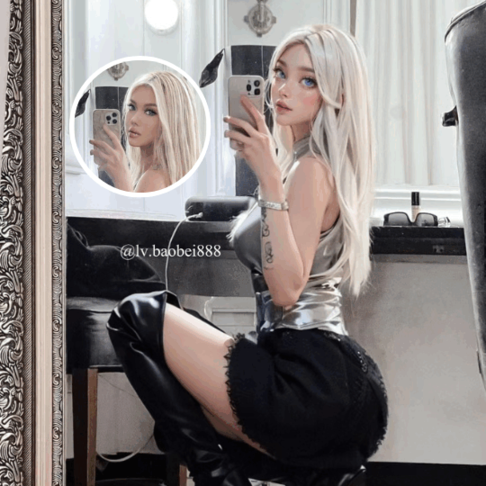 How to Experience Avatar Function
Ensure that you have the latest version of the BeautyPlus app installed on your device. The Avatar Function is available from version 7.6.060 onwards. To bring your avatar to life, follow these simple steps:
Select Your Photo: Open BeautyPlus app, and select a photo from your gallery that you want to enhance with the Avatar Function. You can also take a new photo using the BeautyPlus camera.
Access the AI Avatar Function: Once you've selected your desired photo, you'll find the Avatar Function icon conveniently located below the chosen image. Tap on the Avatar Function icon to explore a range of captivating AI avatar styles.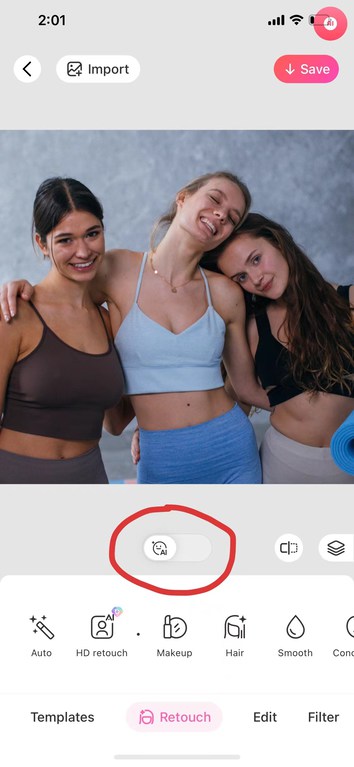 3. Explore Captivating AI Avatar Styles: The app will automatically recognize specific character within the image. Browse through the avatar styles and simply tap on the desired one, the app will transform it into a stunning 3D animation or illustration while keeping the rest of the photo unchanged.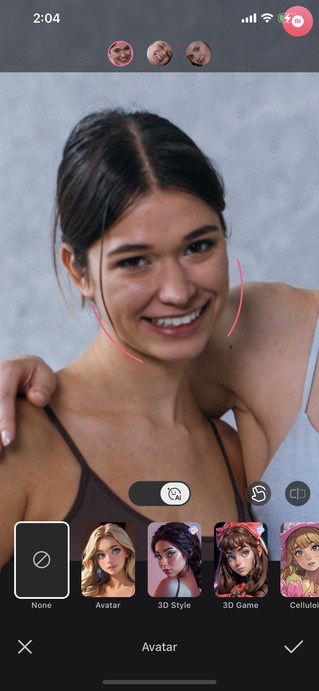 4. Personalize Your Avatar: If you are using a group photo or there are multiple faces detected, BeautyPlus gives you the flexibility to select the face you want to turn into an AI avatar. Moreover, if you wish to explore different avatar variations, tap the avatar style again to generate another creative result.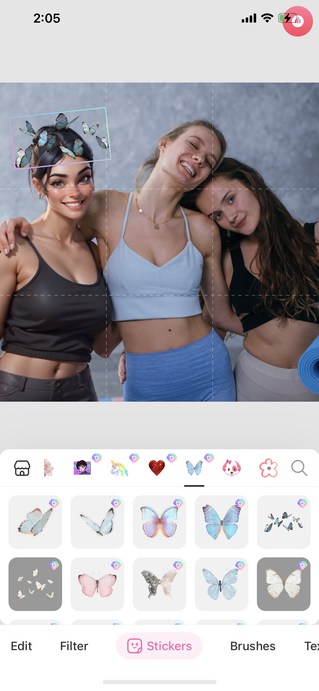 5. Save, Edit and Share: Once you are satisfied with your personalized AI avatar, save the edited photo to your gallery. You can also take the opportunity to explore other editing features that can elevate your photos, including filters, stickers, text and more. BeautyPlus offers a variety of tools and content to unleash your creativity.
BeautyPlus AI: Pioneering the Future of Visual Expression
BeautyPlus continues to be at the forefront of AI-driven photo editing. Beyond the "Avatar Function," the team at BeautyPlus is actively developing cutting-edge technologies for numerous other AI features. Empowering users to express themselves creatively and authentically, the app is a go-to tool for individuals from all walks of life. Inside the app, users can discover a treasure trove of AI-powered styles and effects that elevate their photos as shown below.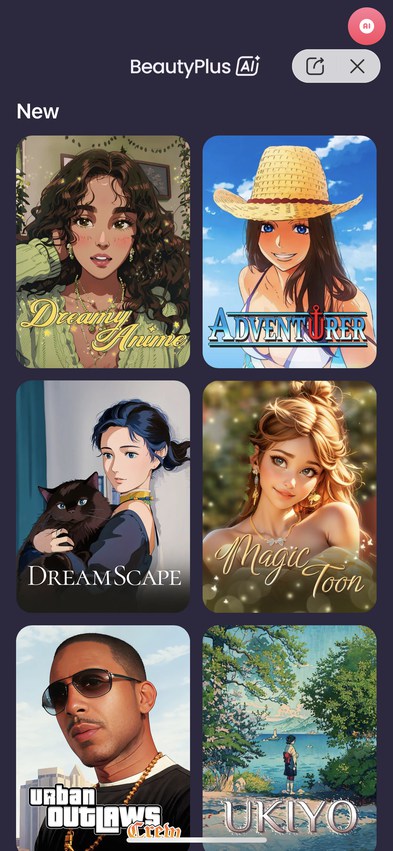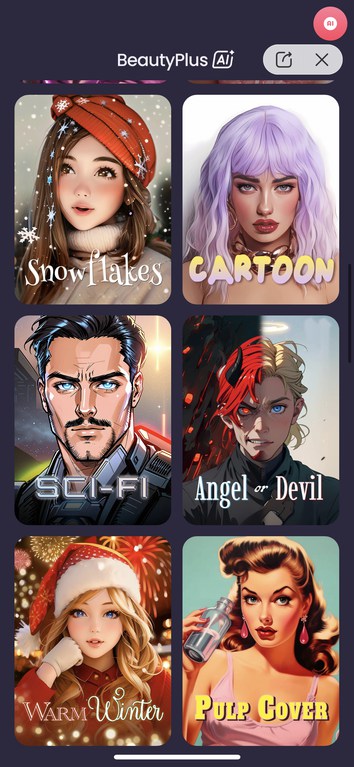 About BeautyPlus:
BeautyPlus is a versatile AI photo and video editing app that offers intuitive photo and video solutions for everyone. Available on iOS and Android platforms, as well as web tools, the app enables users to easily edit and share their visual stories from anywhere, anytime, and on any device.
For more information about BeautyPlus and to download the app, visit the official website: https://www.beautyplus.com/ja
Stay updated on BeautyPlus via social media: