Irresistible 90s Makeup Looks Worth Trying On Your Photos!
In the 1990s, makeup was all about being confidently natural while standing out. It consisted of foundation, blush, mascara and shimmery/glossy lip gloss. This is the time when fashion and makeup were not just about looking good. It was a statement. It was a way to rebel against what society expected from you. The 90s might be over, but you don't have to miss out on all the fun! You can bring back your favorite 90s makeup looks using BeautyPlus's Makeup Tools. Stay tuned in while I discuss irresistible 1990's makeup looks worth trying on your photos!
Table Of Contents
Cool Blue Eyeshadow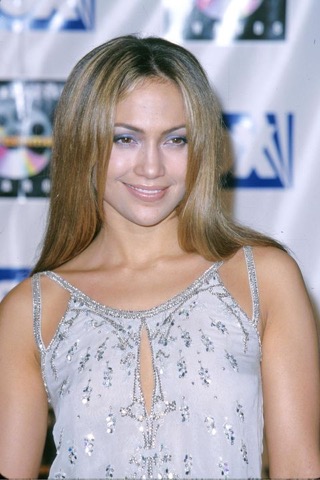 In this makeup look:
Cobalt Blue Eyeshadow x 1
BR02 Lipstick x 1
Bloom Eyelashes x 1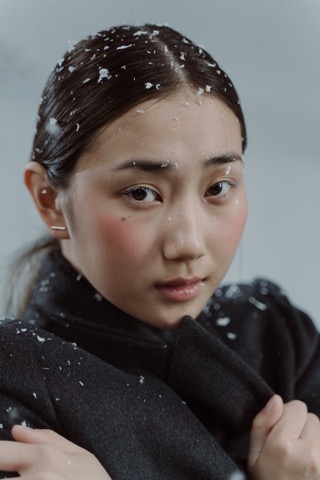 Photo by Cottonbro Studio Via Pexels
The 90s was a time of experimentation in the world of beauty. It was not uncommon to see someone with blue eyeshadow on their eyelids during this era in 90s makeup. This trend was popularized by celebrities such as Gwen Stefani and Madonna, who wore it for performances and photoshoots. In the after results above, I used Cobalt blue eyeshadow from BeautyPlus once. This shadow is perfectly pigmented signifying the exact blue eyeshadow look in the 90s! I've also moved the slider to the end to give it that richer blue look. To finish this perfect look, I've added brown lipstick to the model, and a natural set of lashes. Most false lashes were very light and real looking in the 90s.
Ultra Thin Eyebrows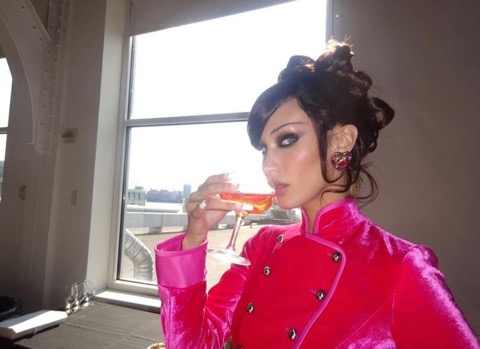 In this makeup look:
BK01 Eyebrows x 3
PK01 Lipstick x 1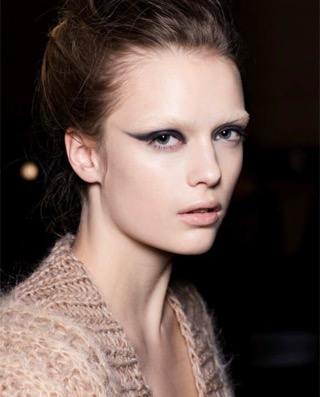 Photo by awesomemakeupyum.tumblr.com
In 90s makeup, ultra-thin eyebrows were popular and have been coming back in recent years as of 2022. It was known as a fashion and beauty trend. It was so popular that it broke into mainstream culture. People would ask for "Carolyn Bessette- Kennedy eyebrows". She was known to have famously thin eyebrows in the 90s. To achieve this look, I used the BK01 eyebrows as mentioned above. Afterwards, I used the slider to the end on the brows and repeated that process three times and saved the photo three times. This look was finished off with a lightly used pink shade PK01 with the glossy option, I've moved the slider to the middle to give it the lightly touched pink lip look.
Super Dark Plum Lip Look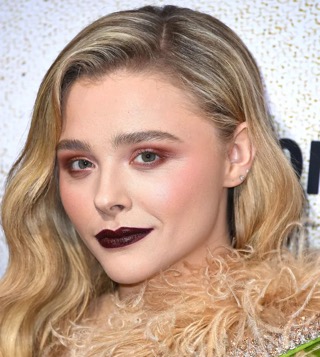 In this makeup look:
VL03 Lipstick x 2
RD01 Blush x 1
E-Girl Lashes x 1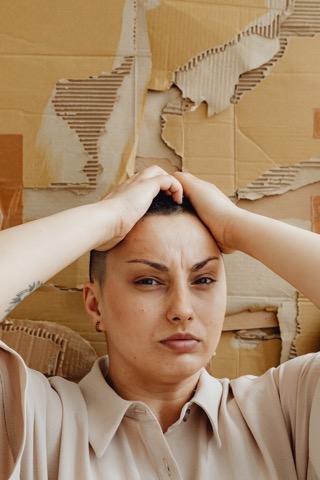 Photo by Karolina Grabowska via Pexels
The dark plum lipstick in 90s makeup was a trend that had many people wanting to try it! It was a color that was very different from the traditional red lip. This color is a deep purple-red, and it can be worn both day and night time. It suits so many different styles and outfits and is a great look. I've applied two matte coats and saved the photo twice, I also added a cute pinkish blush, and finished off this look with fluttery lashes.
Poppin Rosy Pink Blush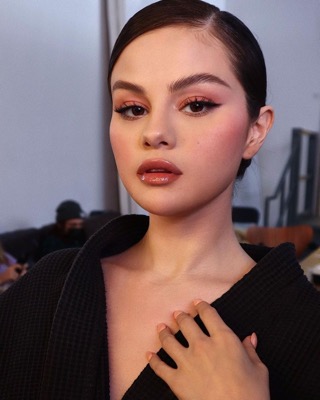 In this makeup look:
PK01 Blush x 1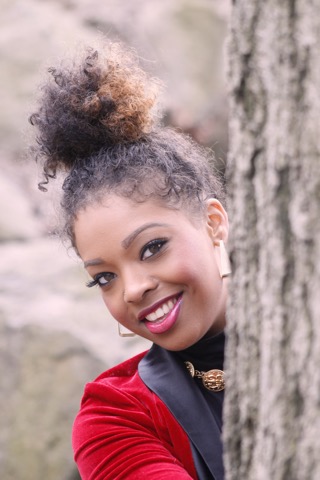 Photo by Andre Adjahoe via Unsplash
Rosy pink blush is made up of various hues that range from light to dark pink with a hint of red. The lighter shades are more natural looking while darker shades make the cheeks look flushed and healthy. You can make this 90s makeup magic happen with BeautyPlus's blush tool. This look was created with only one use! I've moved the slider to the middle for a lighter and pigmented blush look.
Dark Dirty Blonde Hair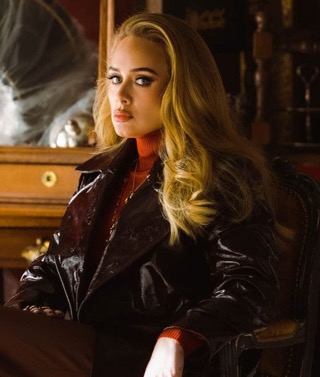 In This Look:
Blonde by BeautyPlus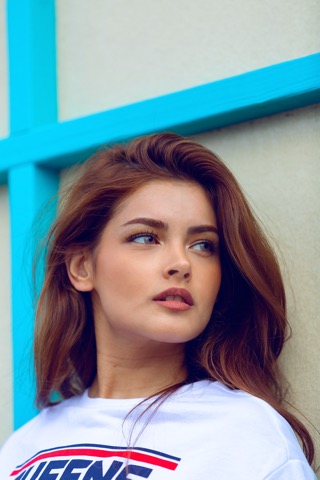 In the 90s makeup and hair era, dark dirty blonde hair was a trendy color for women. The color was popularized by celebrities like Jennifer Aniston and Drew Barrymore. Thankfully, this beautiful color is coming back, and BeautyPlus has the perfect dirty blonde color you can use in your photos. This blonde was used only once in the after results, the slider was moved in the middle to achieve the dirty blonde look.
Epic Spider Lashes Look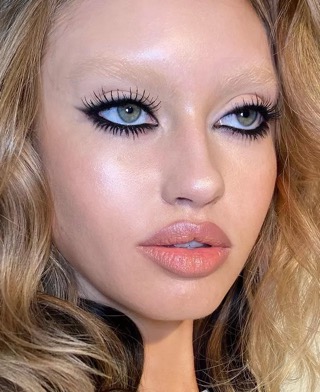 In this makeup look:
Spider Lashes x 2
PK01 Blush x 1
VL01 Lipstick x 1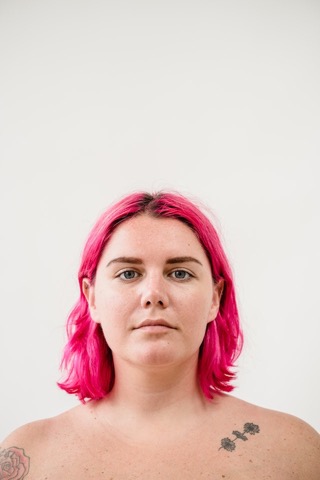 Photo by Mizuno K via Pexels
Spider eyelashes were a beauty trend in 90s makeup. They were created by using false eyelashes that had a pattern of long, thin strands of hair. The look was popularized by celebrities like Madonna and Courtney Cox. This look was created with BeautyPlus's Spider lashes tool. I've saved it twice and used the slider to the end to give it that fuller spider lashes look. Afterwards, I used one application of blush, and one coat of lipstick that matches the model's hair. In 90s makeup, a lot of people would match their hair and makeup together as well. It was a dope trend that stood out to many people and you can create this exact look with BeautyPlus!
Sexy Frosted Eyeshadow & Shiny Lips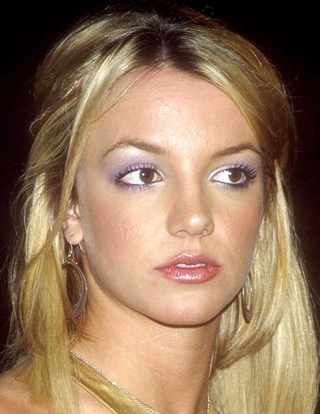 In this makeup look:
PK01 Lipstick x 1
Silent Eyeshadow x 2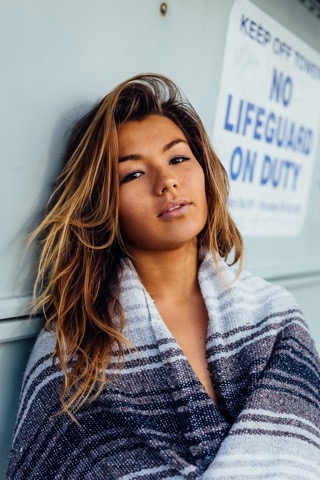 Photo by Joe Gardiner Via Unsplash
Frosted eyeshadow was a big thing in 90s makeup, because it was a great way to make your eyes pop, without using too much makeup. The shiny lips was the icing on the cake because it goes great with the frosted eyeshadow. In this look I've used 2 coats of BeautPlus's frosted-looking eyeshadow and one coat of lipstick.
Brown Glossy Lips & Liner Combo look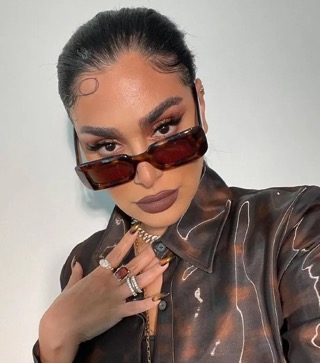 In this makeup look:
RD05 Lipstick x 3
Bold Eyeshadow Liner x 1
BR01 Blush x 1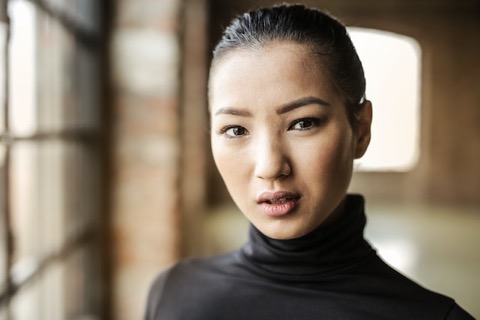 Photo by Andrea Piacquadio via Pexels
During the 90s makeup era, brown lipstick and eyeliner were a symbol of empowerment. This stunning look was created easily using BR01 lipstick 3 times. In the last application, I added a glossy finish to the lipstick. You can find this option on the right side of your BeautyPlus screen in the app. The eyeshadow and blush were applied once.
Smokey Smudged Eyes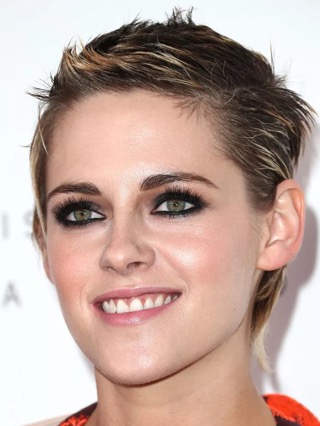 In this makeup look:
Grey Smokey Eyeshadow x 2
PK03 Lipstick x 2
ND01 Blush x 1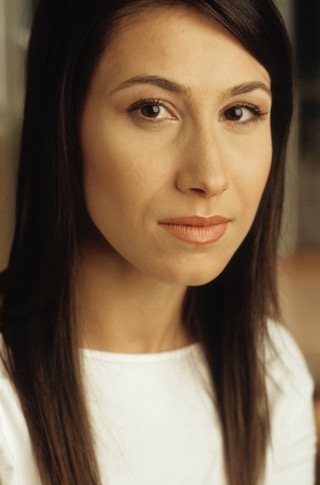 Photo by Boom Via Pexels
The look emphasized one's eye socket, giving the the illusion of an almond-shaped eye. This look is still super popular today as it can make anyone's eyes stand out beautifully and drastically. To create the look, I've used the gray smokey eyeshadow twice, with the slider to the end both times. Then finished it off with 2 applications of lipstick with the glossy lip option on the second application and one coat of blush.
Shimmery Glitter Highlight Looks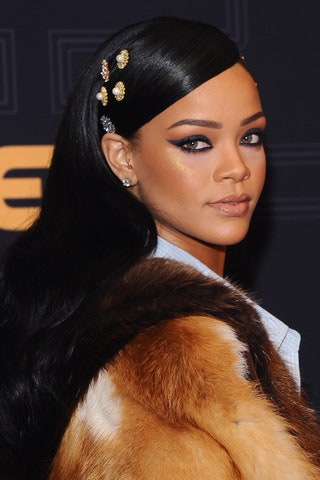 Makeup look found in BeautyPlus AR Effects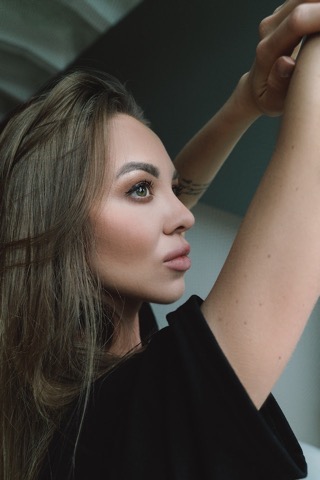 Photo by ION via Pexels
In 90s makeup, using glow powders and highlighting powders on your face was well known. It made your skin look like a fine jewel and it gave it a shimmery, iridescent glow. From highlighting cheekbones to adding some sparkle to your face, these highlighters were game changers in 90s makeup and looks. The model shown above is wearing one of BeautyPlus's awesome AR effects. I applied it to the model once and moved the slider to the end to give it the deeper highlighted look on her face.
Why 1990s Makeup is Coming Back Better Than Ever!
There are so many reasons why the 1990s look is making a comeback such as social media, nostalgia and iconic celebrities. Today, many people are turning back to their favorite looks from the 90s because they find it as the antidote to society's current beauty ideals. In today's world where "perfect" is constantly being redefined, some people are finding comfort in looking back at a time when super thin eyebrows were in vogue, and dark lipstick was the ultimate expression of femininity.
This is a perfect time to bring your photos to the next level through digital makeup. BeautyPlus has the most realistic-looking makeup tools in the game! You don't have to waste time putting on your own make up. I promise you can turn the most average no-makeup photos to a full face beat and glam.✨ If you don't already have the app downloaded, download it now and check out your favorite 90s looks today!