New Cartoon Filter That Will Catch the Attention of Your Followers
Cartoon images are shaking up social media. Don't be left out, be part of this trend with the cartoon filter of BeautyPlus! If you haven't tried it yet, don't waste any more time, you have to do it right now! With this filter, you will create a profile picture that will captivate all your followers.
Before rushing to use the filter, finish reading this article so you can learn to create incredible cartoon pfp. First, we will tell you how to use the BeautyPlus cartoon filter. Then we will give you some tips for combining the cartoon filter with other editing tools. With these tips, you´ll be able to transform your favorite photo into the most original cartoon on your social media.
Table of Contents
How to Find Cartoon Filter
So let's do it! Let's start at the beginning. To find the BeautyPlus Cartoon filter follow these steps: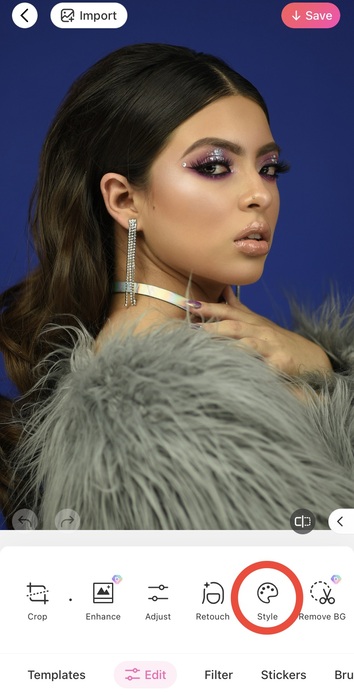 Open "Photo / Editor."
Select your favorite photo.
In the "edit" tab select the "Style" option.
Click on the "Cartoon" option in the "Modern" category.
Perfect! Now let's choose the best photo for this filter!
Tips for choosing the best photos to use the Cartoon Filter!
The best photo to become a comic-style cartoon is a close-up photo of yourself. That is, a photo of your face, in which the main object that stands out is obviously, your face. That way you will miniaturize the whole scene, eliminating the importance of the background. Full-body photos from a distance won't have as much precision of the effect, so we don't recommend them as your first choice.
If you already have your photo selected, this is how you can apply the Cartoon Filter.
Cartoon Filter with AR Effects & Stickers
This is the easiest and most popular way to edit your photos with Cartoon Filter with style!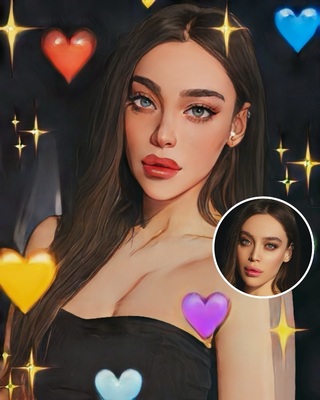 The first two things you can try in your next pfp are:
1.- Apply an AR effect
We recommend you first browse the AR effects library and try on your photos before applying the cartoon filter! Only with this trick, your cartoon profile picture will stand out among the others.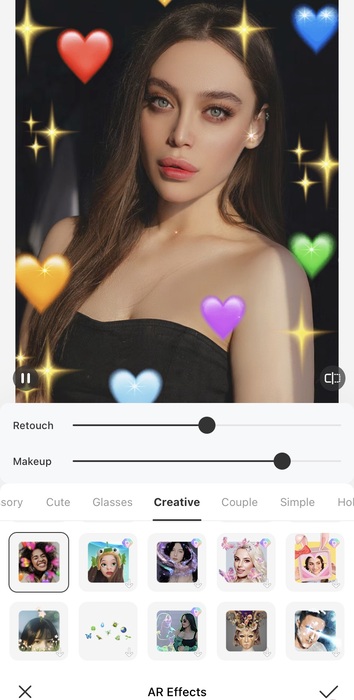 2.- Decorative Stickers
Decorative stickers are a great way to make your cartoon profile picture unique and original. Let your imagination fly and play with the Stickers in your cartoon picture.
To get your incredible cartoon pfp, we recommend you use the stickers that you can commonly find in Instagram filters. You can try with hearts, butterflies, and cloud stickers. Find the ones that are the best for the photo.
One tip for finding the best stickers is to think of an atmosphere or scene you want to create.
Taking inspiration from your favorite comics can help!
For example: A great idea to make your photo cooler is to put a fairy wing sticker on it so you can create a fairy atmosphere!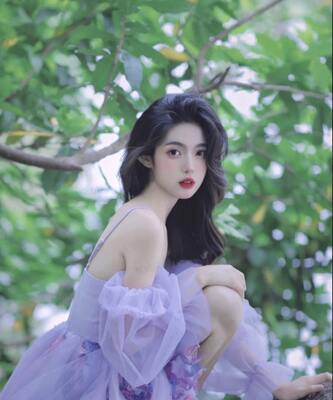 Don't be shy and combine these ideas. This way you will manage to turn your photo into such an amazing cartoon. Your cartoon picture will look so original and incredible that you will want to publish it on Instagram feeds and all your social media!
Cartoon Filter for a Profile Picture on Social Media
Ready to drive all your followers crazy with your new profile picture?
Use a photo template to combine with this cartoon effect and you will get amazing results!
For this, the first thing you have to do is convert your favorite photo into a cartoon. Follow the same steps we mentioned above. Then apply the template you chose to your cartoon photo. With this combination, there is no way not to draw the attention of your followers in TikTok, Instagram and more!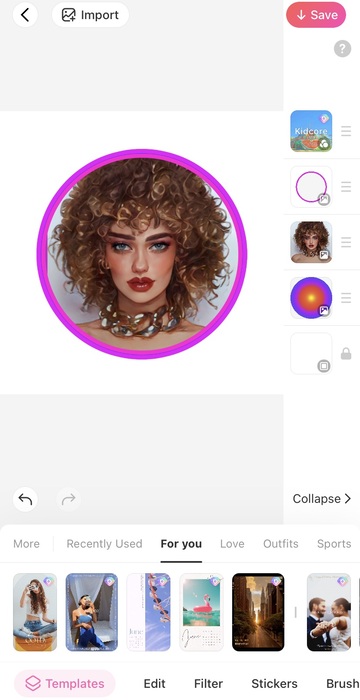 This is also a great option for people who don't want to use a photo as their profile picture. That way, people will still be able to identify you and you won't need a photo of yourself!
The perfect profile templates can be found under "Journal" or "More"!
Cartoon Filter for Outfit of the Day (OOTD) Pictures
With the cartoon filter from BeautyPlus, you will make your outfit of the day photos amazing!
One idea that followers always love is to create a comic book-style photo collage! You can create an collage with your original photo and your cartoon photo! You will be able to convert all the objects in your photos into cartoons; be it clothes, food, cars, the places you visit, etc. You can also add the brands of the clothes you are wearing to the OOTD photos to show more details.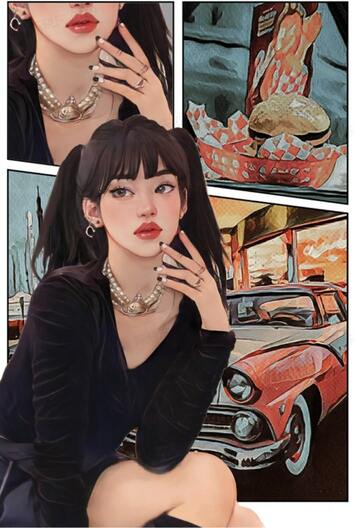 Adding comic bubbles to your collage will make your photo look like it was actually drawn for a comic!
Edit all the photos you want, and upload them to your stories. You also can use them as cover photos for your reels. This will give your profile an original and striking aesthetic. Your profile picture will have a comical atmosphere that will captivate all your followers. Don't forget to use comic stickers when you are editing your photos!
Another incredible option to use the cartoon filter originally is to show various angles using the original photo or contrasting it with another pose from the same scene.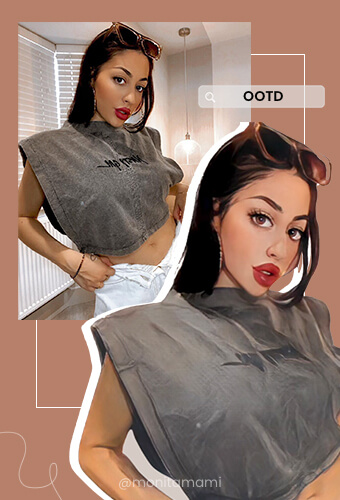 Editing the photos of your social media so that they look like drawings made for comics is becoming more popular every day. You too can be part of this trend and adjust your photos so that they look like in a fashion magazine.
You can lengthen your legs with the body slimmer tool before and after processing. Or maybe adjust the size of your face and body parts with the slimming and reshaping function!
Beauty edits, creative components, and text insertion can all be done using a single BeautyPlus app! This will make editing your photos easy and fast at the same time as getting amazing photos!
So do not expect more! And try the new BeautyPlus cartoon filter now!
And don't forget to tag BeautyPlus in your posts if you use this amazing filter!