2023 Christmas photo ideas to surprise your family
It's beginning to look a LOT like Christmas! The streets, our home, our whole world – online and offline. Everything is getting into the spirit of the most wonderful time of the year. And for all who celebrate the holiday, this can be an ideal time to use our imagination and get creative. It doesn't matter if you have a big family, a tiny one, or if your closest friends are the ones you choose to spend this special time with. Christmas is all about being together, loving each other, and creating precious new memories we'll cherish forever. So here are some creative Christmas photo ideas for your family this year!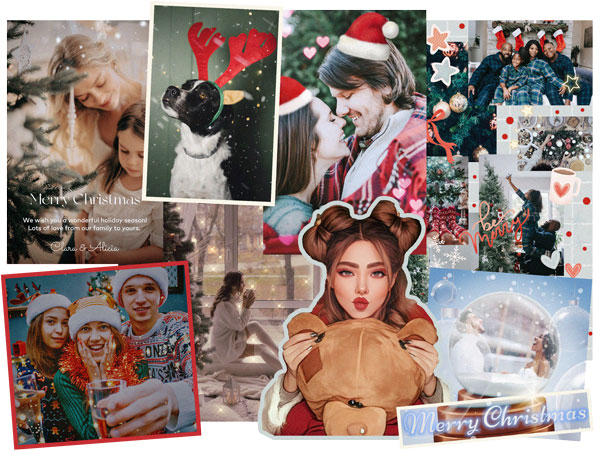 Mood board for family Christmas photo ideas
In the mood for a mood board? I can't blame you, they are the best!
When planning the holidays with your family, you might want to create a mood board that'll help you define your Christmas aesthetic for this year. If that's the case, start by selecting some Christmas photos that align with your and your loved one's current mood. It can be your own pictures or some inspo from the internet. Curate them nicely, and define a general vibe that speaks to you. Then use the BeautyPlus app collage tool to put the images together!
You can use your mood board as your Christmas aesthetic reference while shopping for holiday decor, creating Christmas cards, preparing the dinner table, etc!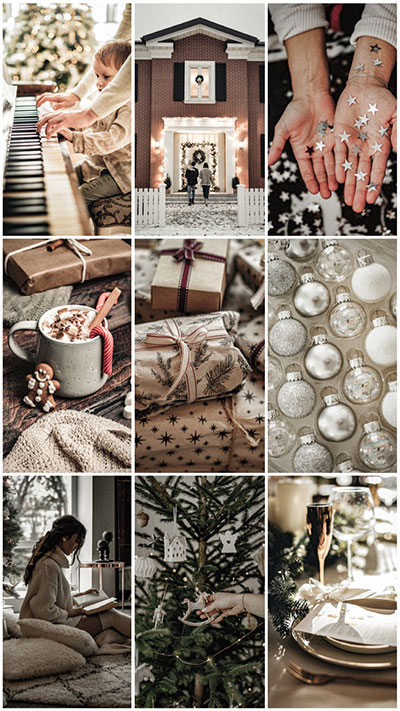 Here's another method you can follow to build a family mood board easily this holiday season. In this case, place your images freely on a canvas, without using a grid. Decorate the edit with stickers, brushes and text. You can pick a matching background pattern and color too.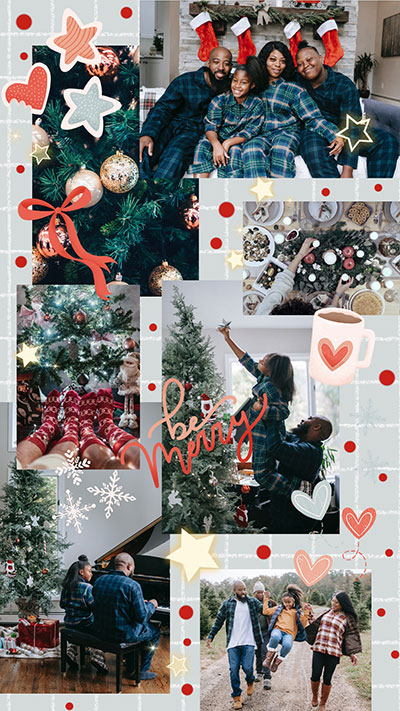 Creating family Christmas Cards
Sending out Christmas love and good wishes is one of my favorite parts of the holiday. That's why I always create custom Christmas cards to send to the people close to me during that time of the year.
Here's a lovely example that will take you just about one minute to recreate! Pick one of the templates available on the BeautyPlus app and simply customize the content and fonts. Use your best Christmas photos as background to make it unique.
The result is beautiful, elegant, and ready to be texted or emailed to friends and family!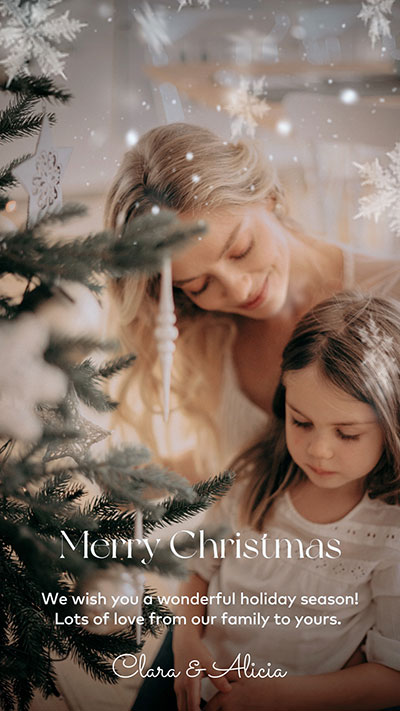 If you loooove spending more time crafting your own designs from scratch like me, here's a cute idea. Import a picture to a christmassy background and add a polaroid frame sticker to it. Write your message and finalize it with a bokeh light brush. So pretty!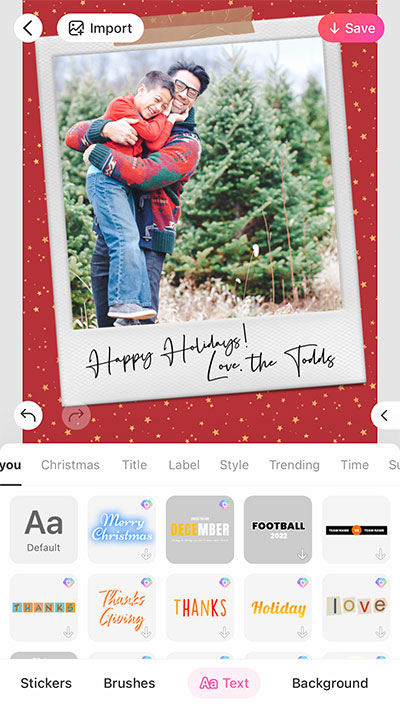 Pet Christmas photo ideas
We'd never leave the most beloved members of our families out of the Christmas fun, would we? Our pets bring us so much joy throughout the year, they have more than earned their spot in our holiday pics and edits!
One way to give him or her an instant Christmas look is to dress them in a fun on-theme accessory. Make the pic even cooler by adding a realistic snow effect using the BeautyPlus app AR filter.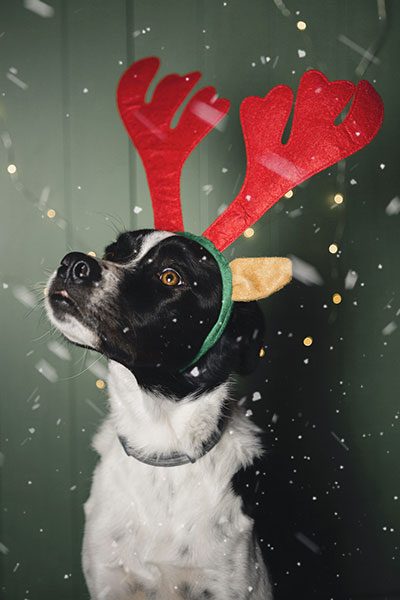 Got lucky enough to capture a lovely Christmas photo of your buddies such as the one below? Turn it into an instant Christmas card by adding some text to it. Then post it, email it, text it… Spread the love!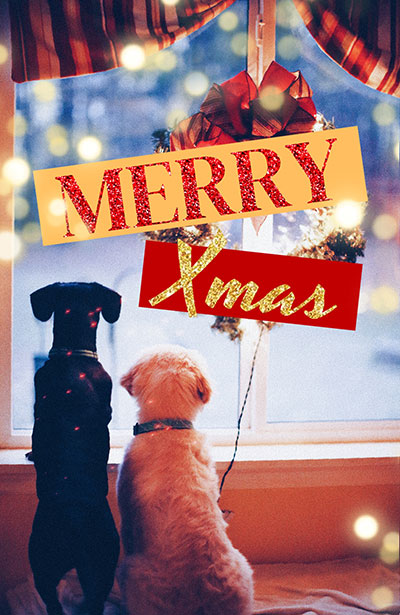 Editing Christmas decoration pictures
Now, I know that feeling of accomplishment and pride we get after decorating our homes for the Christmas holiday. And no amount of photos alone will ever translate the beauty of what we've just put together irl!
So make sure you add some magic to your pics by applying the right edits afterwards. Make it shine! My current obsession? The sparkle filters from the BeautyPlus app. They've recently been added to the Style tools on the app, just in time to make Christmas photos more aesthetic than ever.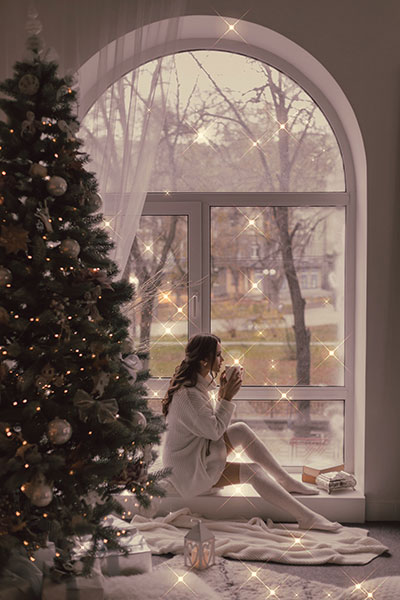 From pretty to magical with just one tap!
To give your Christmas tree some extra flare, you can use a sticker like in the example below. It's so easy to apply, and completely changes the vibe of the photo. Don't you think?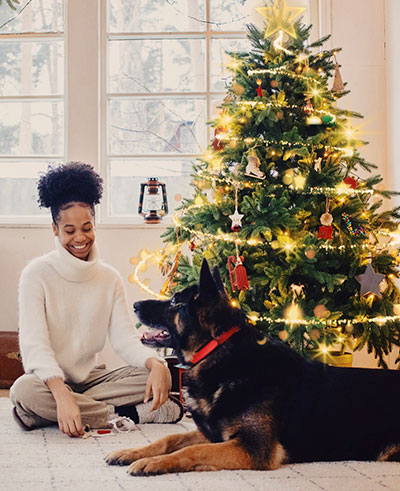 A similar effect can be reached with brushes. There are different styles to choose from, so you can experiment to see which one works best with your Christmas tree's aesthetic.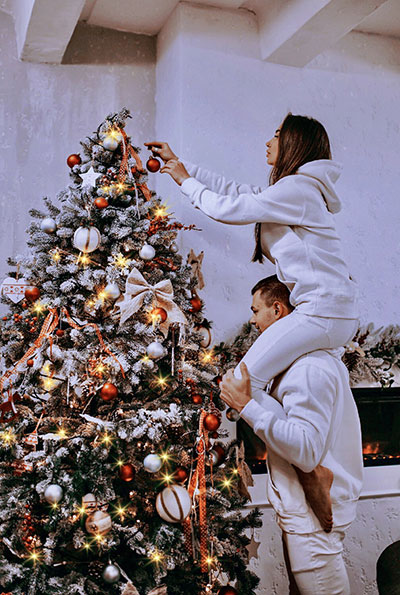 Using Santa stickers on your Christmas photos
When in doubt, Santa's stickers are the answer for any Christmas photo editing. Just pick your favorite style from the many lovely options on the BeautyPlus app and get creative.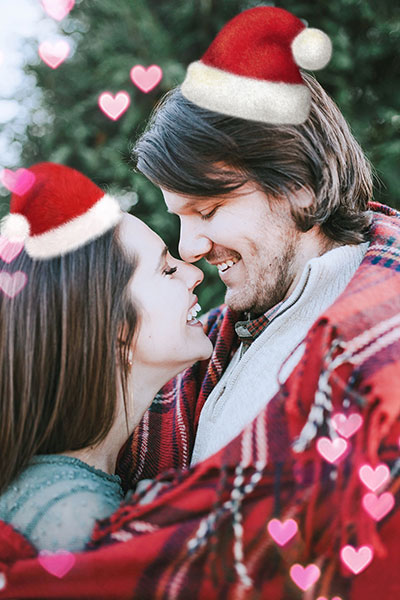 Explore the stickers catalog on the app to find other christmassy options too, like reindeer antlers, gift boxes, Christmas trees, cookies, and cute texts.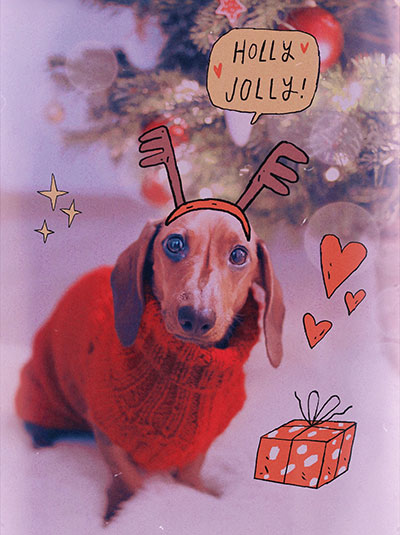 Get creative with your Christmas photos!
If you've been thinking about trying one of those super cool cartoon filters that are everywhere right now, this is your sign to finally do it. Open your best pic with the BeautyPlus app and tap Style. Find the Cartoon+ effect and prepare to be amazed.
You can create a cartoon version of every member of your family. Everyone will love you for it!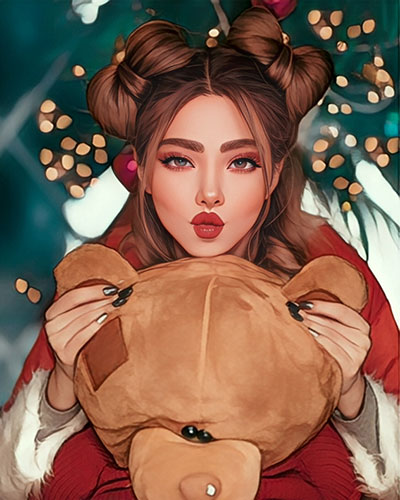 Another photo editing trend going on right now, this one 100% Christmas related, is the snow globe edit. You can use a Christmas template from the BeautyPlus app that already has the globe and some decorations. Or do it from scratch, for more creative freedom.
Here's how I did it using the snow globe sticker: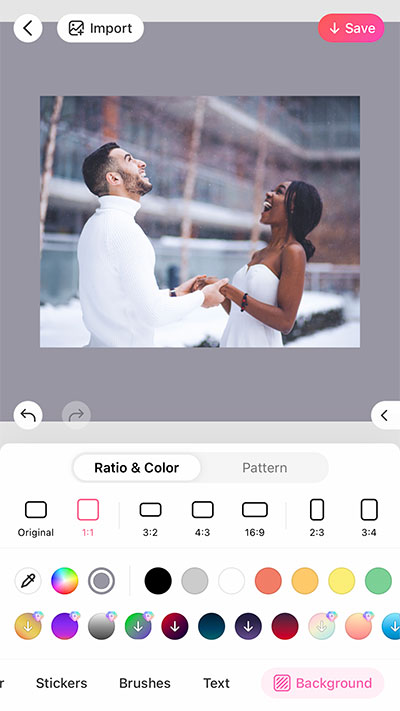 See? Turning Christmas photos into beautiful creative edits is easy and fun. The possibilities are endless, and the holiday season is so inspiring. Don't miss the chance to enhance your favorite pictures with these cool filters and effects!