5 Ways to Beautify Your IG with Aesthetic Photos
You open your Instagram. Look at your recent posts. The grid looks good, but there's something missing. Something a bit more… aesthetic. What do you do? I'll tell you: You try one, or all of the aesthetic photos ideas I'll be sharing with you today, right here on this post!
Spoiler alert: they're super cool, and very easy to recreate using the BeautyPlus app.
Let's go!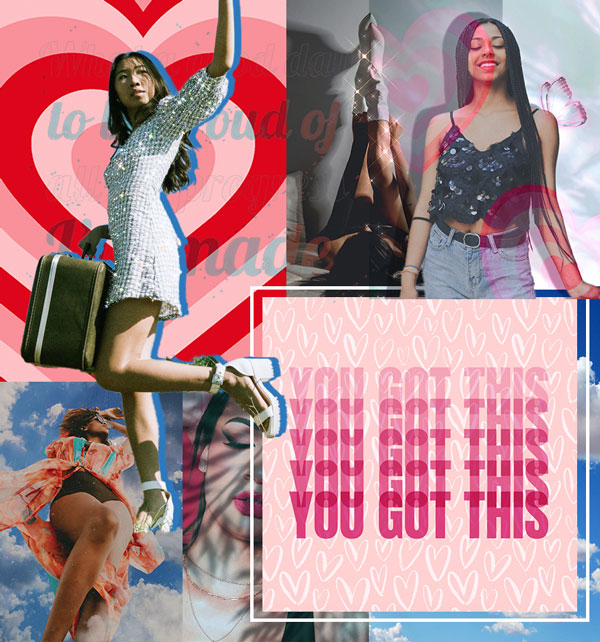 Table of contents
Cloud Aesthetics
What is it about the sky that's SO fascinating? It's there all the time, but we can't seem to get tired of it. And as if our adoration for the clouds above our heads wasn't already big enough, it recently became a hot, trendy element to include in aesthetic photos. Not just a bit of sky making an appearance in your shots. I mean a whoooole lot of sky!
With the BeautyPlus app you can create stunning clouds edits on pretty much any photo. Use the background remover first, to create a PNG of your body only. Save it to your camera roll, then start a new edit, using your sky photo as a background. I like to add some cloud stickers too, to make it look even more real. Wrap it up with an aesthetic filter.
Like this: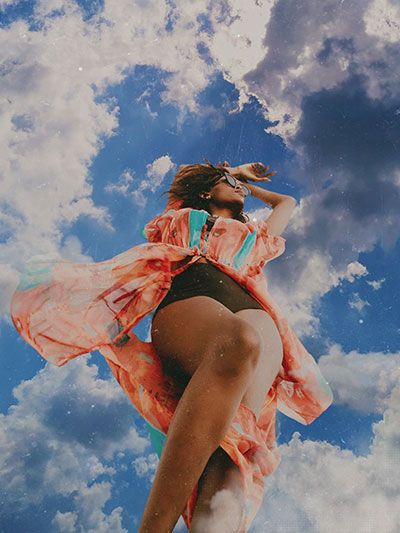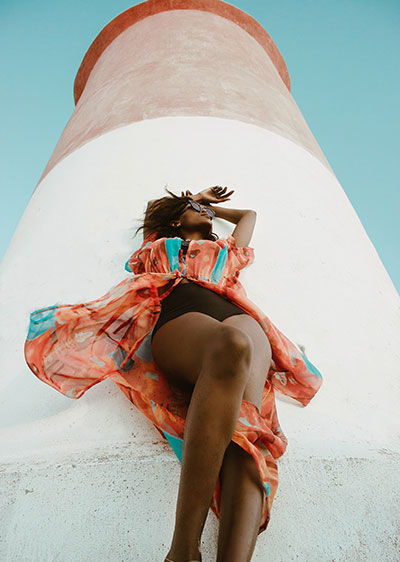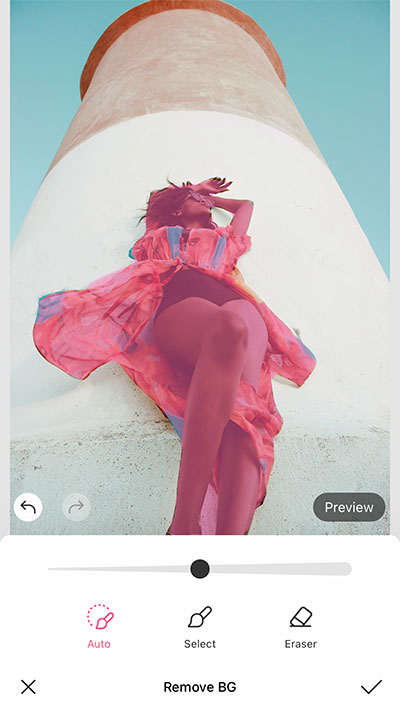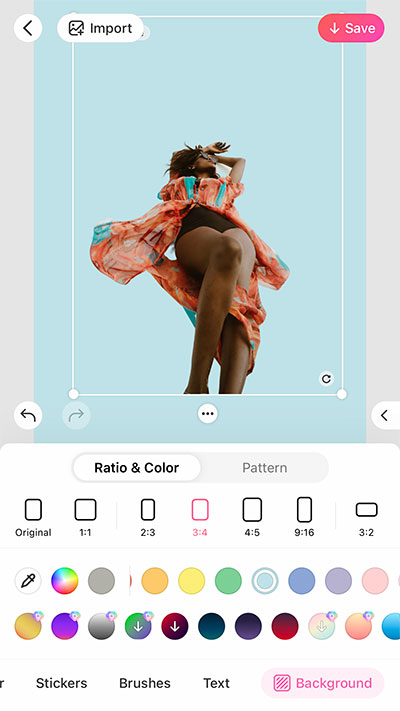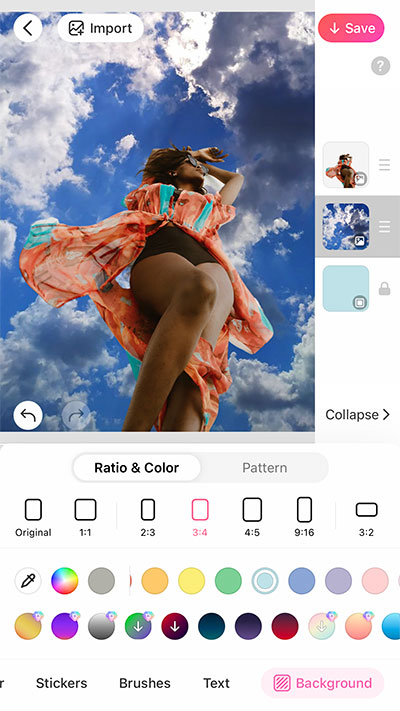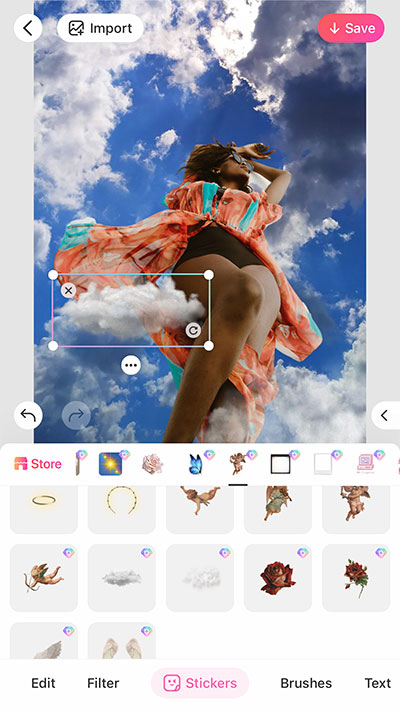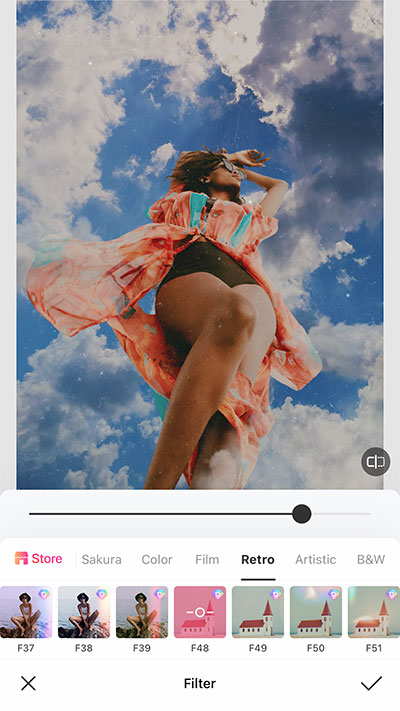 Here's another example, following the same steps. It's so easy and looks heavenly!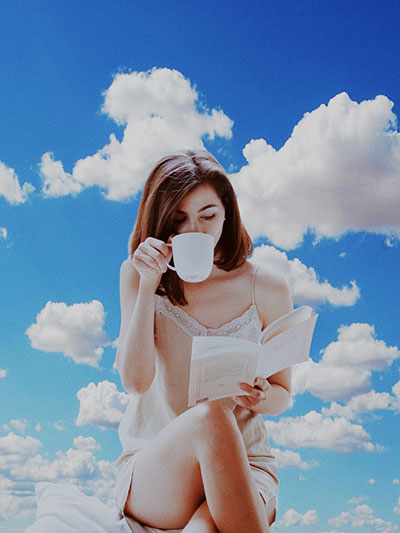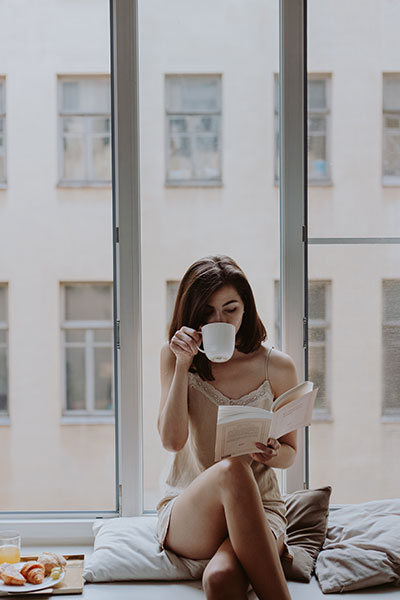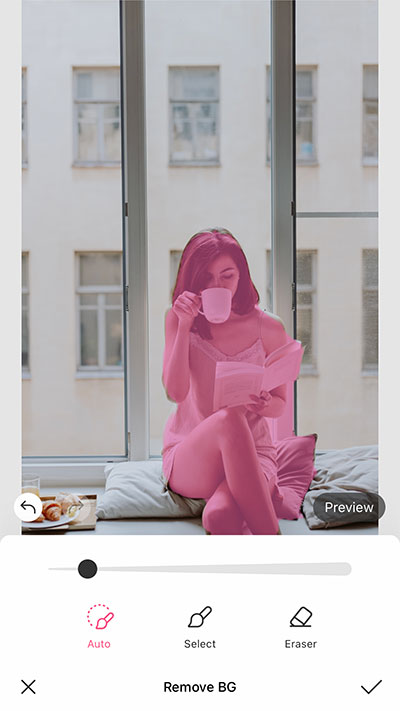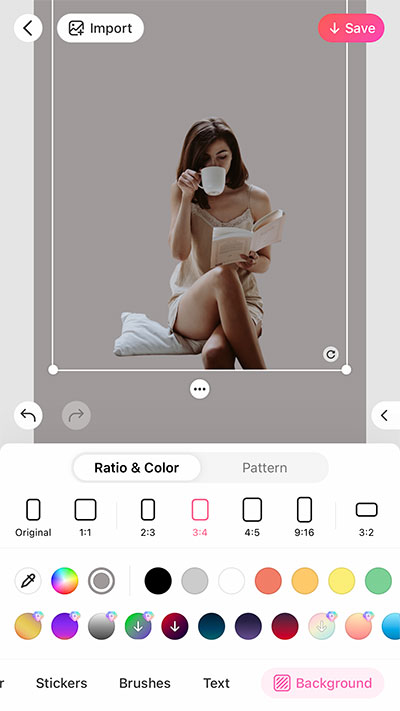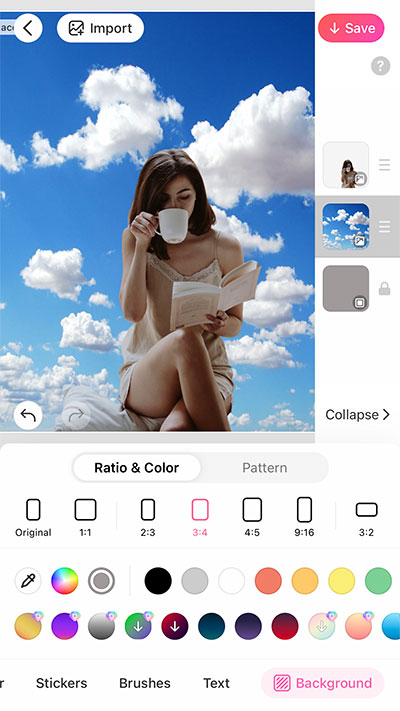 Projector aesthetic
You must have seen the projector aesthetic photos trend on Pinterest or Tik Tok for sure. This easy edit is super cool and simple to recreate as well.
Here's how I do it. I like to remove the background first, if the photo wasn't already taken in front of a plain wall. Then I can set any bg I want, add some shadow and apply the stickers that fit the mood. Use the Layer Style options to make the stickers transparent, which will give them the projector effect.
A pro tip to give an extremely realistic projector effect to this edit is to apply the R2 filter in the end. Check out how amazing it looks: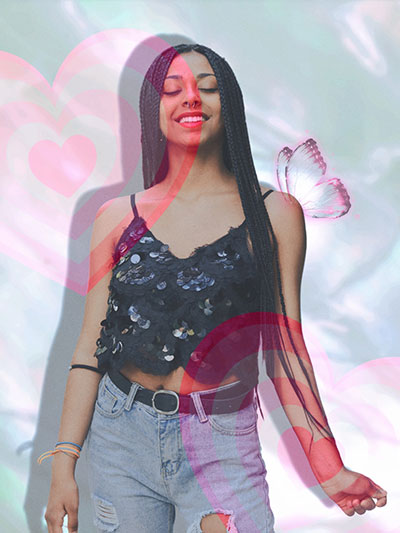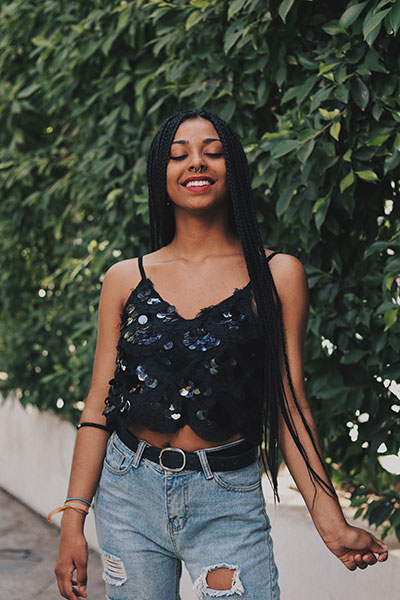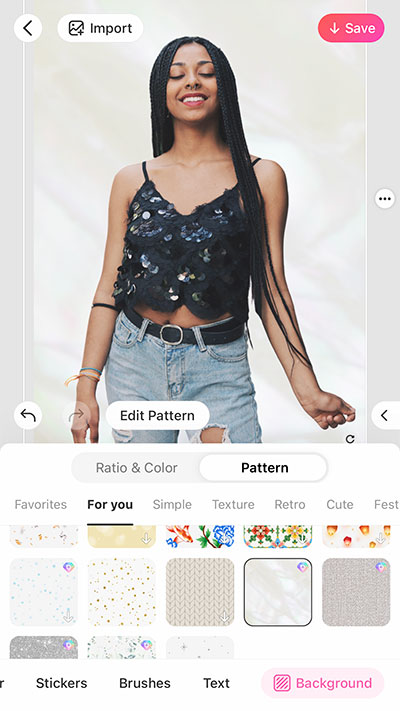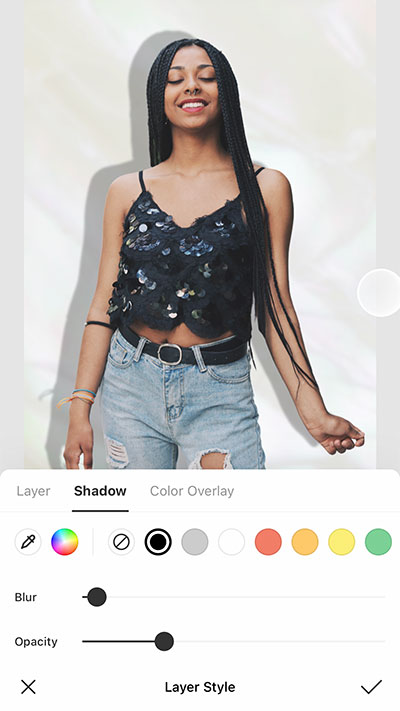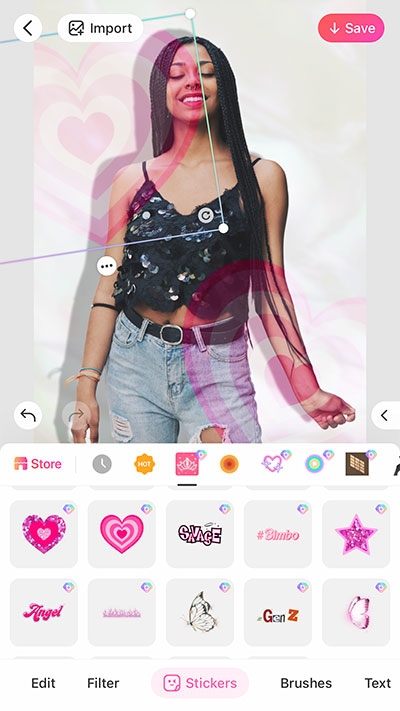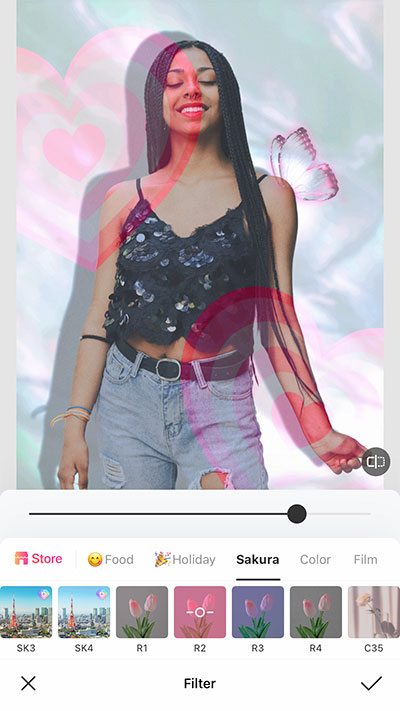 The aura projector is probably one of the most popular edits of this type we've seen lately. And it's easy to understand why, because it's just so cool! You should definitely try this one.
The sticker set I'm using in the edit below has several gorgeous aura effects. They can be used alone or combined.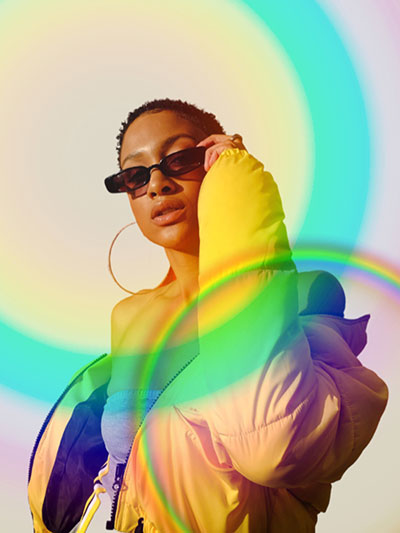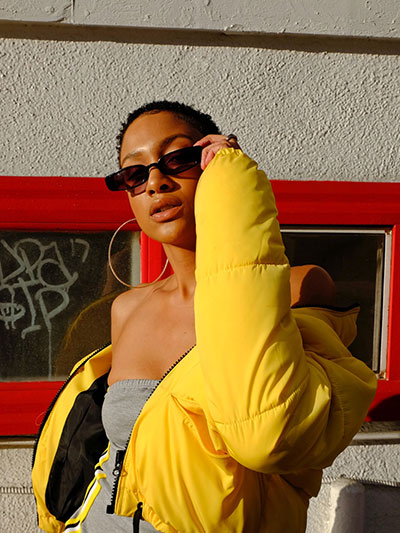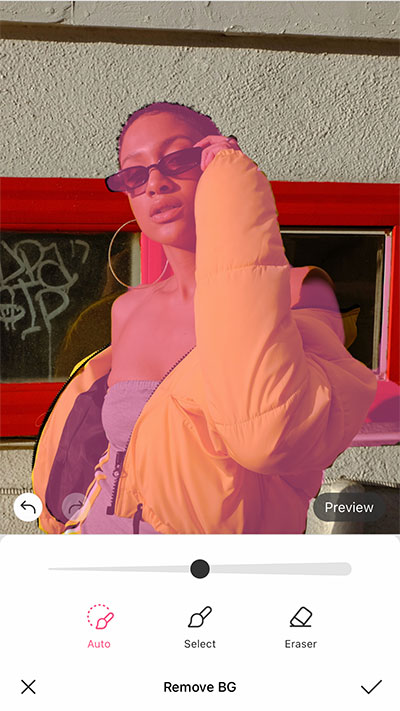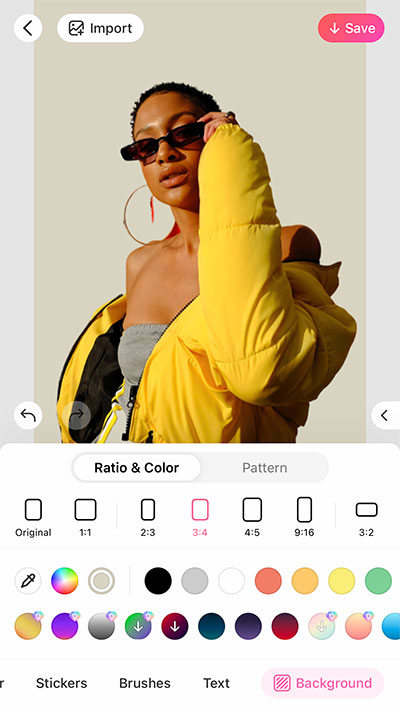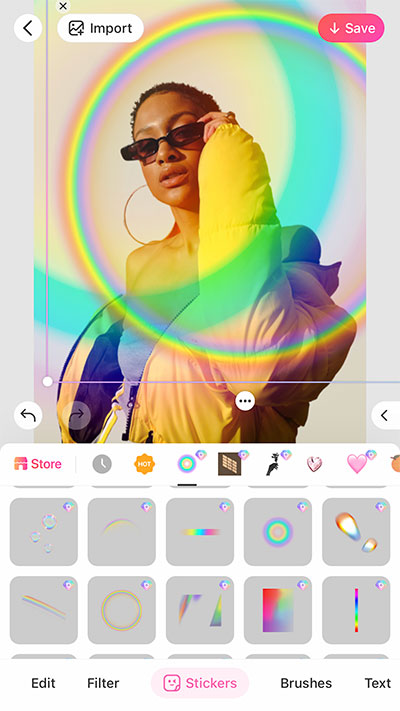 Aesthetic girl power quotes
No, we'll never get over empowering quotes. They'll never get old! We need them in our timeline to give us that extra boost of confidence and motivation to go through the day!
So take some time to create aesthetic girl power quotes using the BeautyPlus app. Not only will you have fun doing it, your followers will thank you for it. Plus, they might share the quotes on their Insta Stories, which is always a good thing if you want to grow your account.
Check out this example below. Super easy to recreate!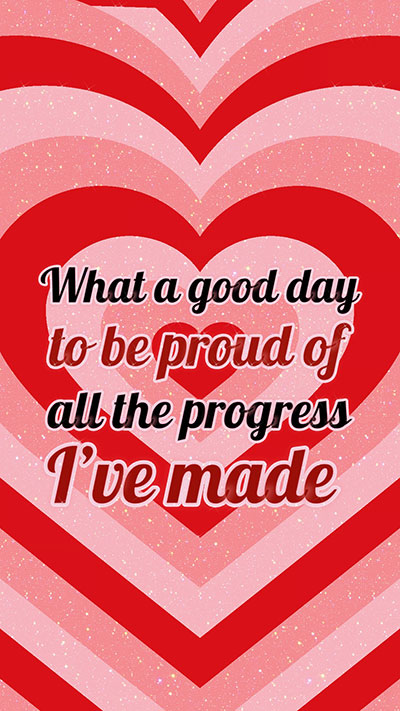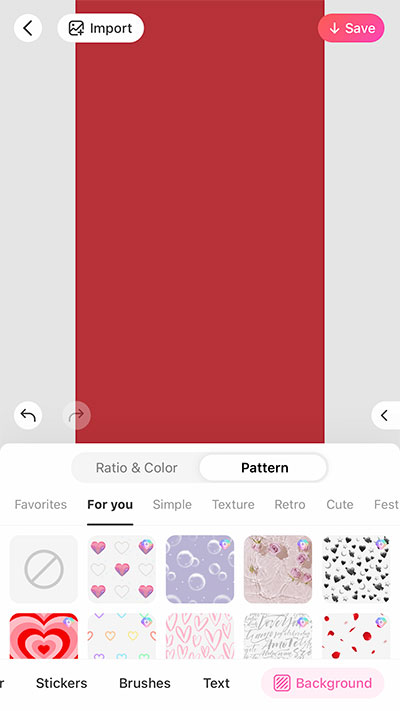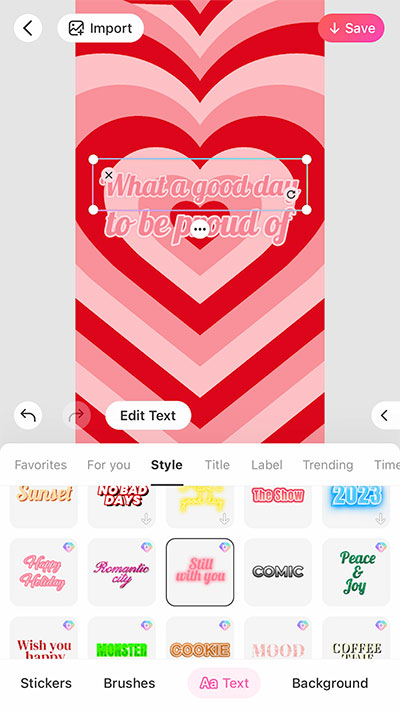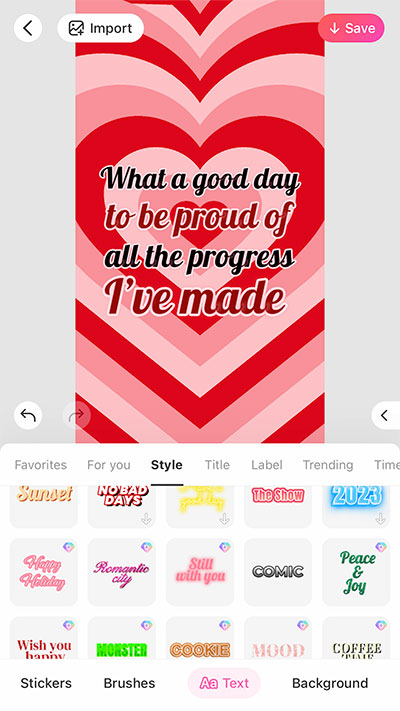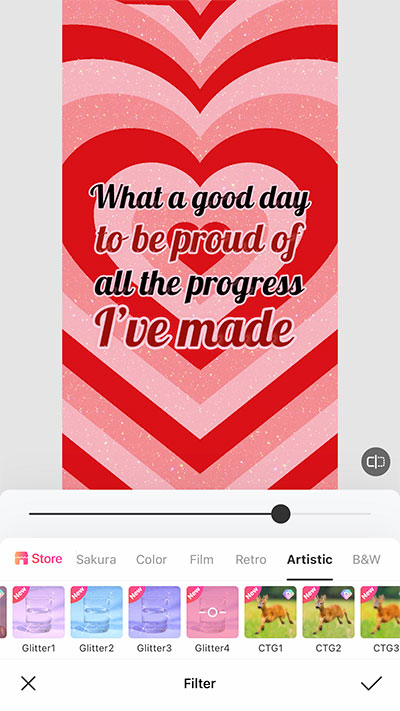 Remember to click the three dots on any layer of your edit to adjust the opacity and try different blend modes for your elements. It's a great way to upgrade your design, and a tool professional graphic designers use all the time.
That's what I did on the edit below, check it out: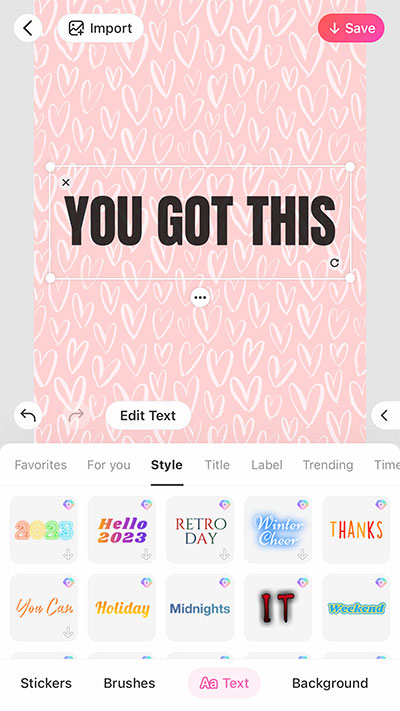 Shadow aesthetic
What is it about shadows that we love so much? I know I asked the same question about the sky and the clouds above, but this is different. Should shadows be pretty? Shouldn't they be avoided in photographs?
The answer is a big fat no. Not only are they not to be avoided, they should be pursued. Shadows bring a new dimension to the image. And it just makes us feel good to see a beautiful photo that's been touched by the shapes formed by light and darkness.
The best news here is you don't even need to go shadow hunting to create this type of aesthetic photos. Just apply any of the BeautyPlus app shadow stickers on to your image and you'll instantly get the desired effect. So easy!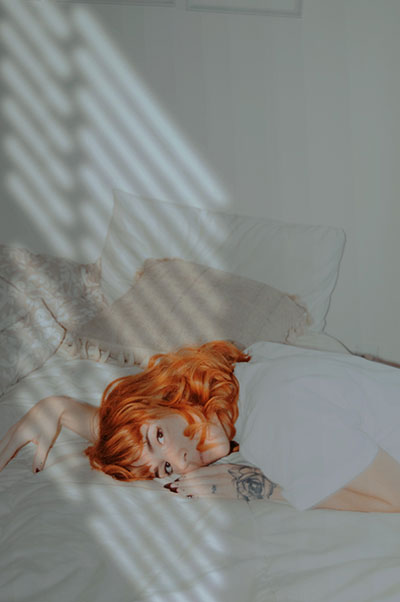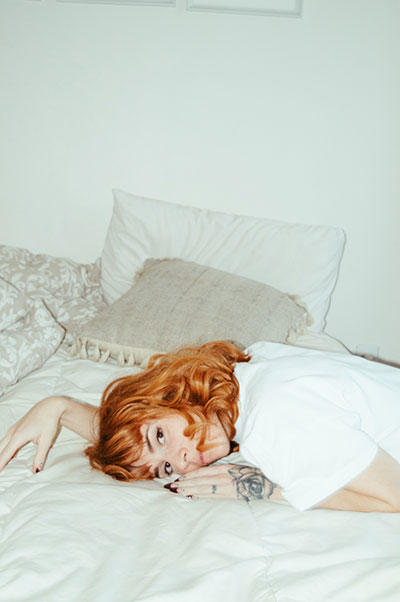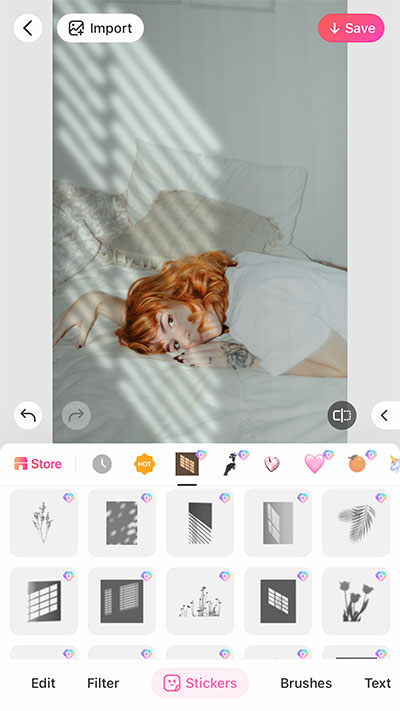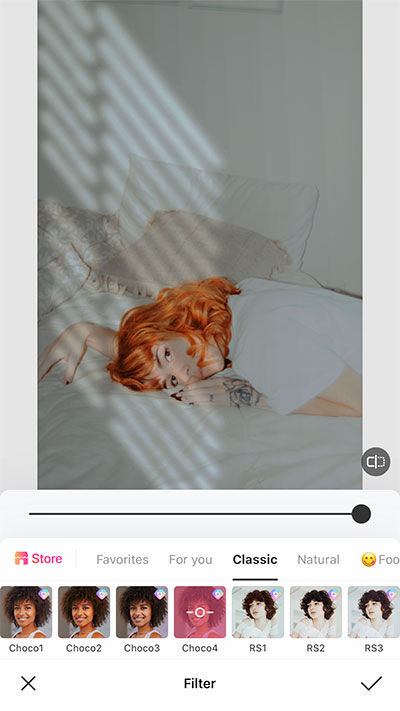 Here's one more example, in this case using a plant shadow sticker. It works well when placed on closed up images, like face portraits, for example.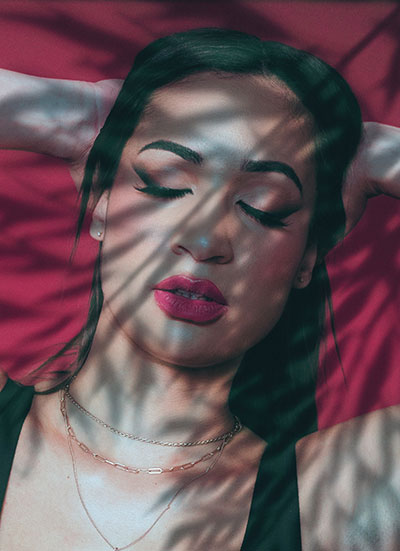 Glitter aesthetic
What is it about glitter? Lol, no, I'm just kidding. But you have to agree with me we ARE fascinated by the bling blings too, right? They're one of the most iconic elements seen in trendy aesthetic photos over the last few years. We absolutely cannot get enough of them.
Not a lot of people know, though, this type of effect is quite easy to create. Hard to believe, because it looks so pro. But I swear it's true!
There are two main ways I like to do it. One is to import an image of the glitter texture to my edit. Then I change its blend mode to Screen, which gives it the perfect transparency. After that, I use the eraser tool to remove the unwanted parts, and add a couple of shiny stickers wherever I want to enhance the sparkle. Yes, it's that simple.
It goes without saying the result is extremely aesthetic.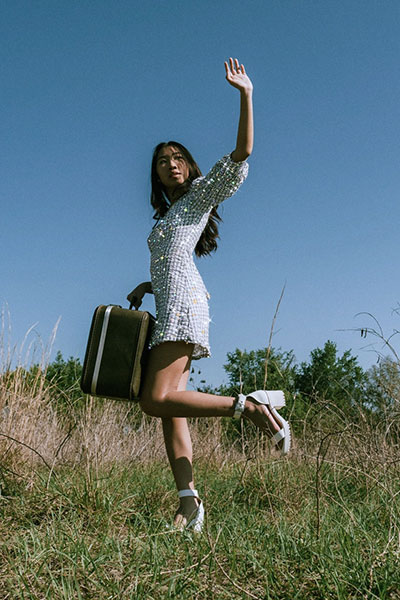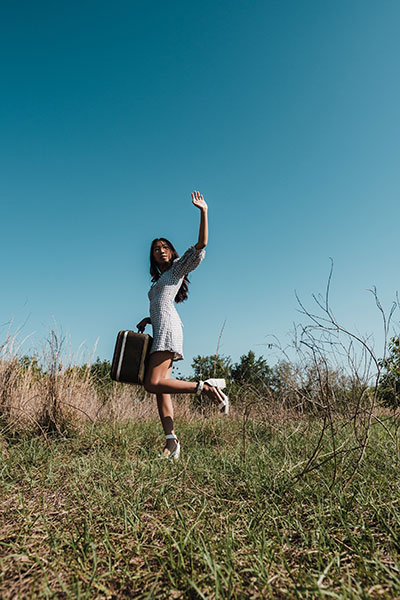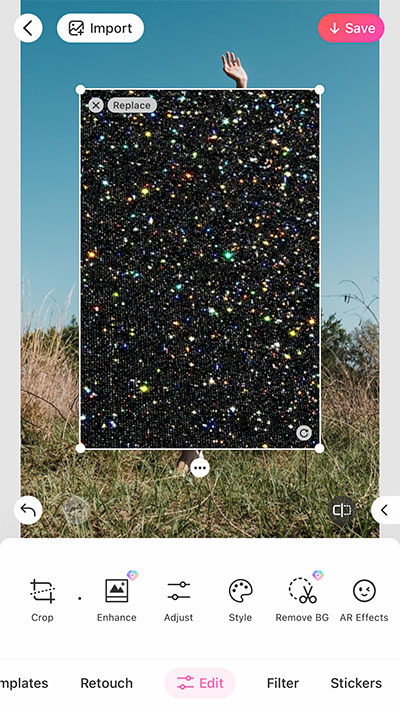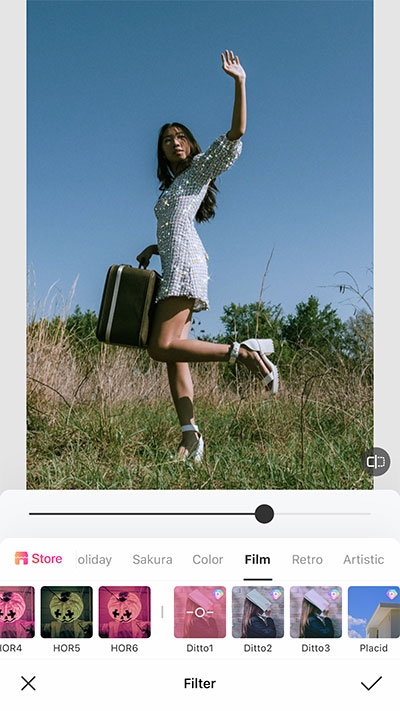 For a quick one tap glitter effect, my go-to tool is the Sparkles effect on the Style tab of the BeautyPlus app. In the photo below I used the Fairy Dust sparkle, for example. So pretty!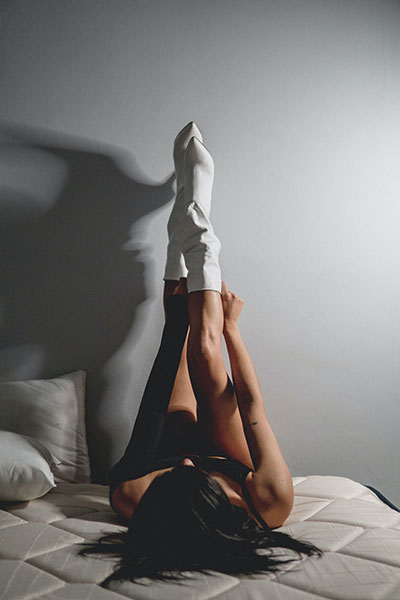 There you go. Five aesthetic photos ideas to create aesthetic content to up your Insta game. All simple, easy to recreate and full of alternatives to customize to your own taste. I can guarantee you that, with these edits, you'll fall back in love with your Insta grid in no time!