Mardi Gras 2023 Photo Ideas To Get You Buzzing
Ask any New Orleandian and they'll tell you: Mardi Gras is the best time of year. This is true for many people who participate in Mardi Gras celebrations around the world, really. And can you blame them? The week-long holiday includes parades, parties, dances, fun costumes and lots of beads! How cool, right?
Mardi Gras is soon approaching again, so keep on reading to learn more about this awesome festivity time. And I'll also share with you the best ideas to create amazing aesthetic photos of your Mardi Gras 2023 looks!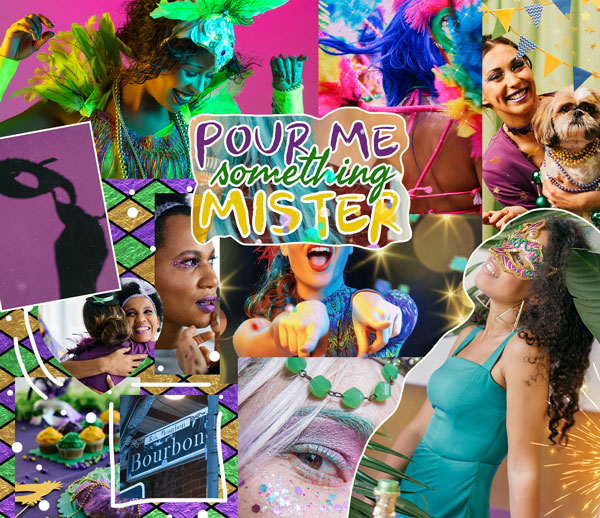 Table of contents
What is Mardi Gras?
Mardi Gras is a festival season with traditions that vary from city to city. Technically, this week-long christian holiday begins on or after Three Kings Day and culminates on the day before Ash Wednesday. The exact date of Mardi Gras changes every year, but the celebrations always occur on the last days of this period. Mardi Gras 2023, for example, will be on Tuesday February 21.
Like I've mentioned above, Mardi Gras is usually a time of celebration and partying, including lots of street events, like parades. In the U.S, New Orleans is considered the epicenter of the festivity, where it's been celebrated since 1837. Every year, the capital of Louisiana welcomes tourists from all over the world for the big events!
Another thing that is super exciting about Mardi Gras, though? You get to wear some seriously fun costumes! And you know what that means… Awesome aesthetic photos! And tons of photo edits possibilities to make them look even cooler.
Easy Mardi Gras 2023 photo ideas
Celebration time asks for proper celebration attire. Mardi Gras has its own traditional colors, outfits and accessories, and adding them to your look is part of the fun.
Green, yellow and purple is definitely the most iconic color palette of the festival. But anything that's full of bright colors and some sparkle is on the table. Beads and feathers are everywhere, too. And hats, masks, and other creative and out-of-the ordinary, playful accessories are also super popular on Mardi Gras.
Once you have your look ready, you can shoot some photos at home, before hitting the streets. Use objects you have at home to improve your pic, like flowers, for example!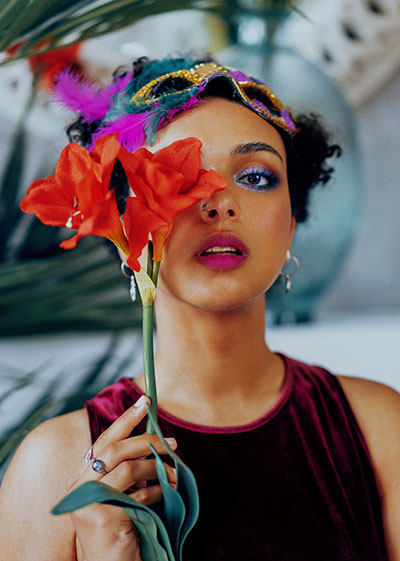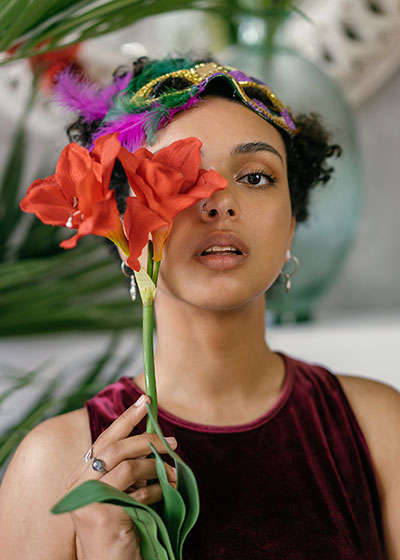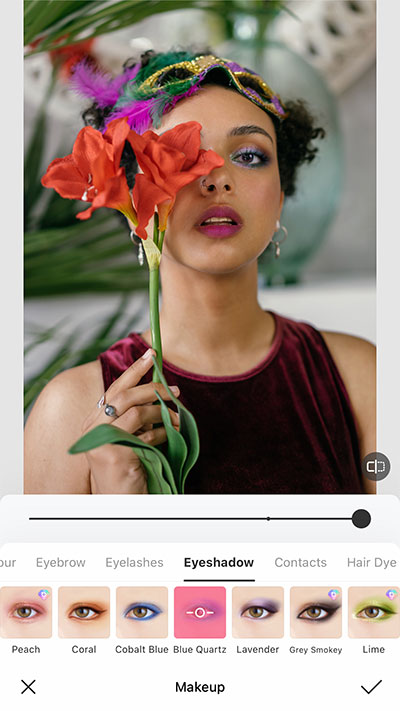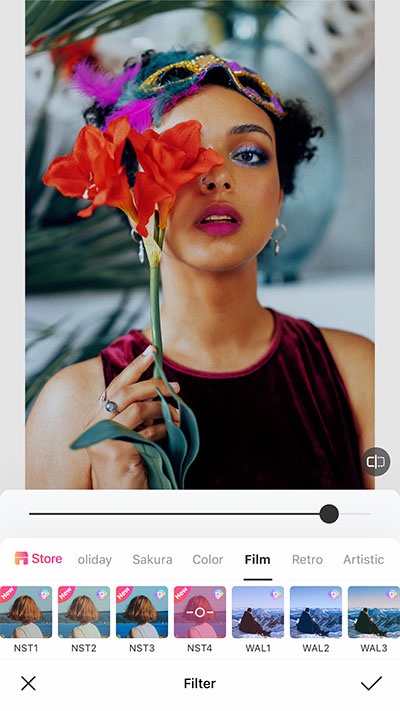 Use the BeautyPlus app to add some festive Mardi Gras makeup to your photo!
Whether you're at a party or just having fun at home, you can easily create pictures showing the vibe of your Mardi Gras. Try doing some dance moves, put on a big smile and make sure your accessories are on point!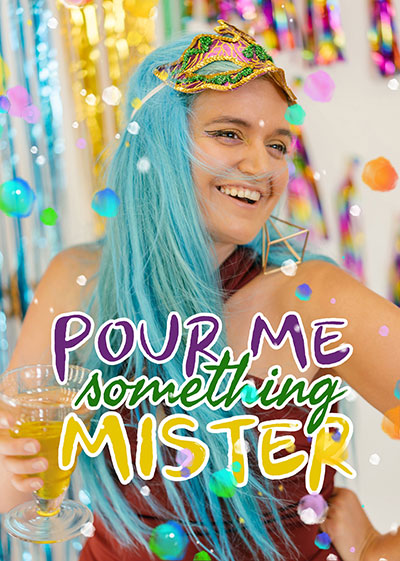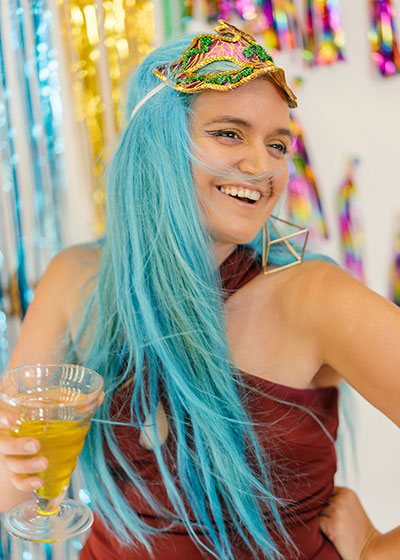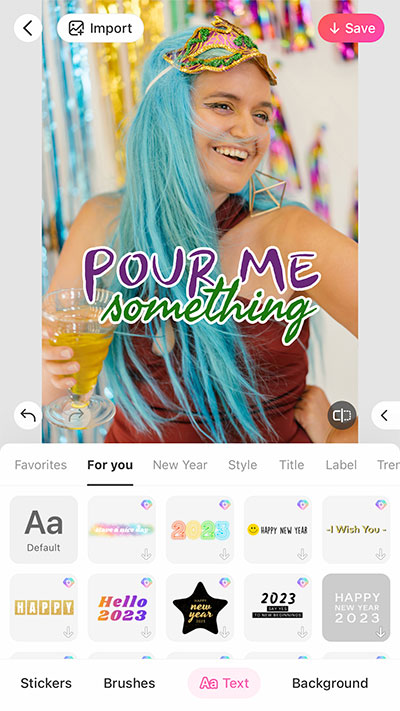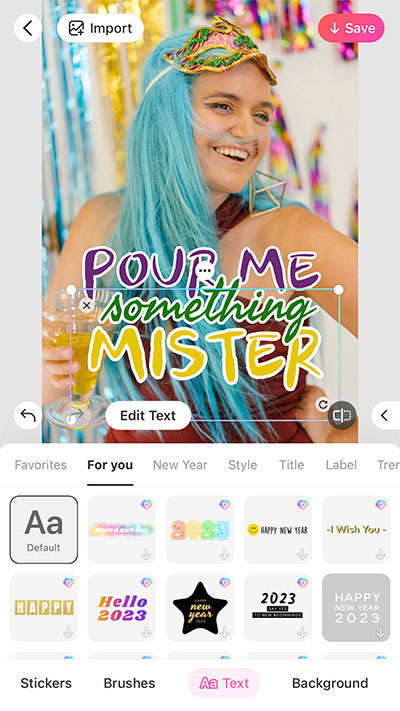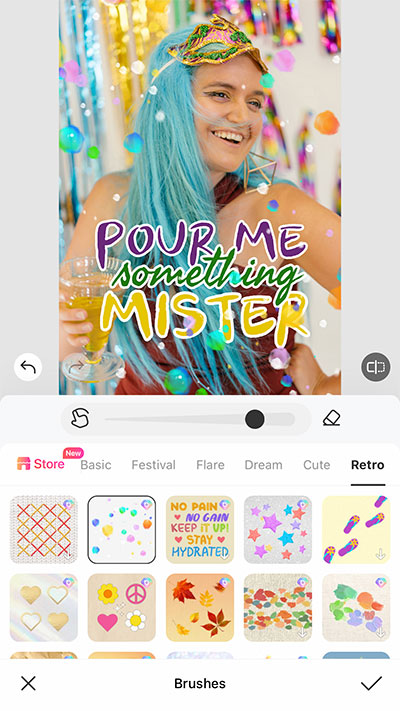 Want to add text to your awesome photo? This is how I did it with the BeautyPlus app ☝🏽
Now, all the time and energy you put into creating the perfect decor for your MardI Gras party needs to be recognized, doesn't it? Make sure you snap a couple of shots to show it off.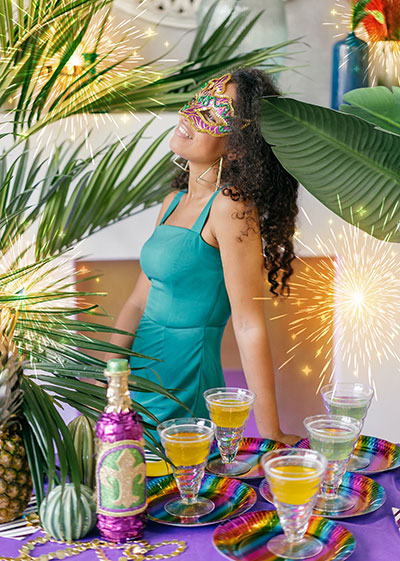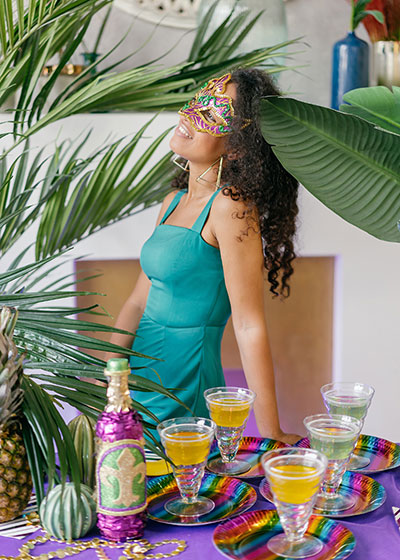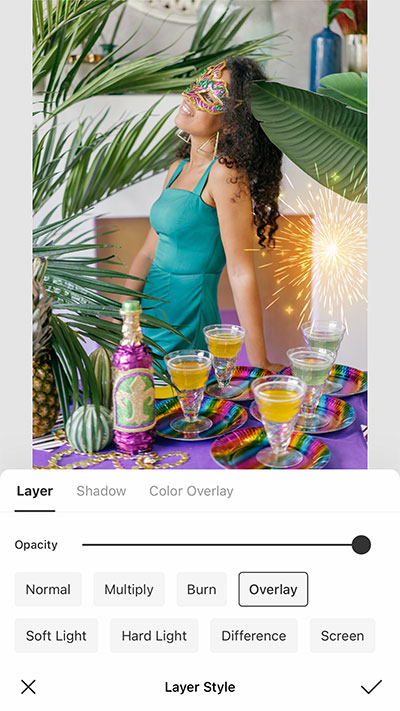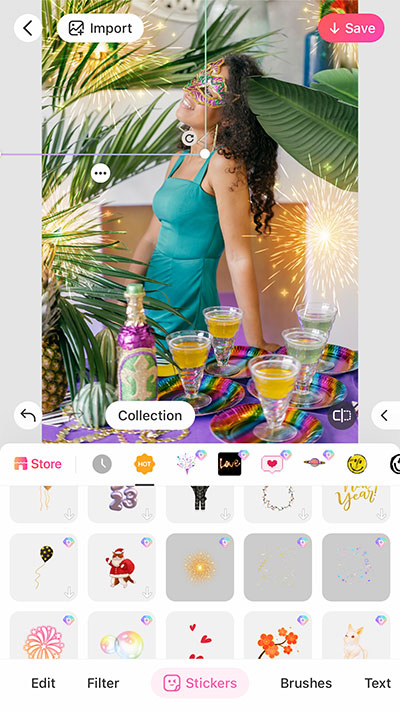 Adding a little bit of flare to the photo will make it look even more festive!
Even if you don't necessarily have a whole set of Mardi Gras decorations put up at home, no worries. Using the right stickers on your edits, it will look like you do. These sets of paper garland and the golden confetti below look so realistic, everyone will think they were there irl!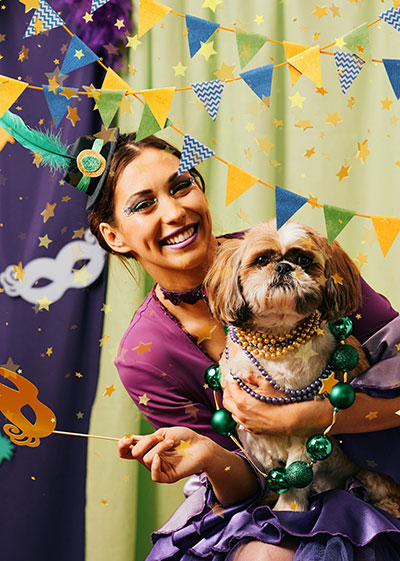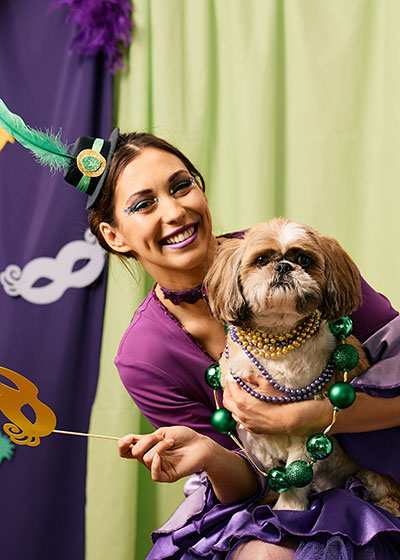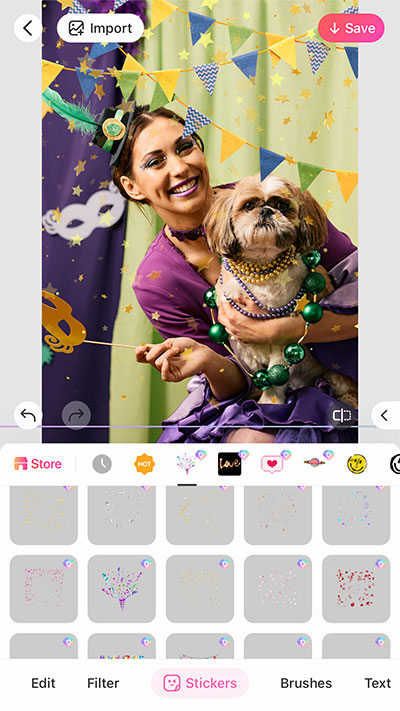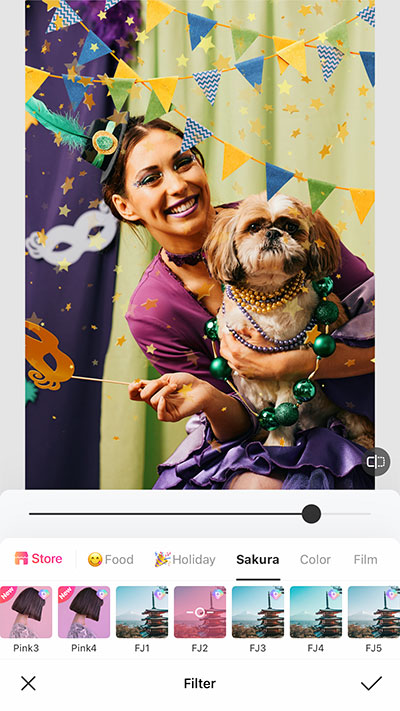 Plus, this was a great excuse to show this cute photo of an adorable dog!
Aesthetic Mardi Gras 2023 photo ideas
Want to take your Mardi Gras 2023 photos to another level? Well, do I have some suggestions for you!
This one below is a stunning idea that will 100% get you lots and lots of likes and compliments. Find a nice corner at your house, decorate it with some plants and strike the perfect pose. The star of this pic is the mask, so make sure it's featured properly!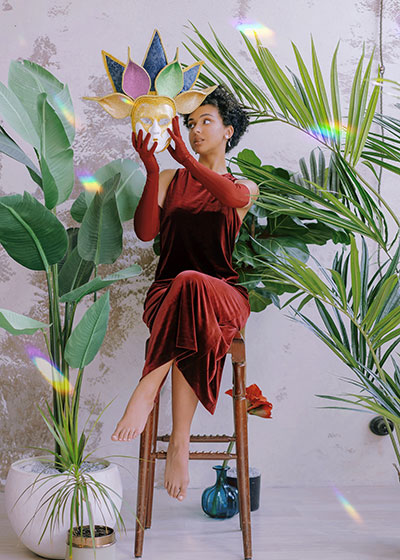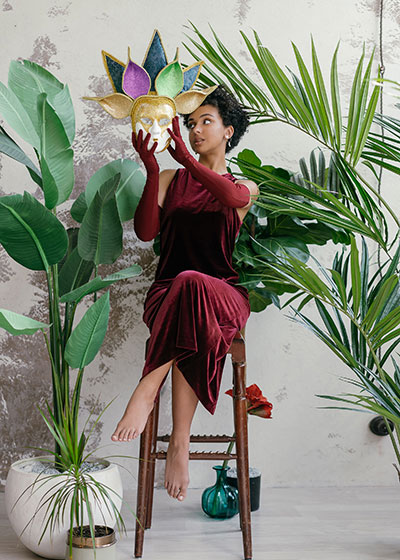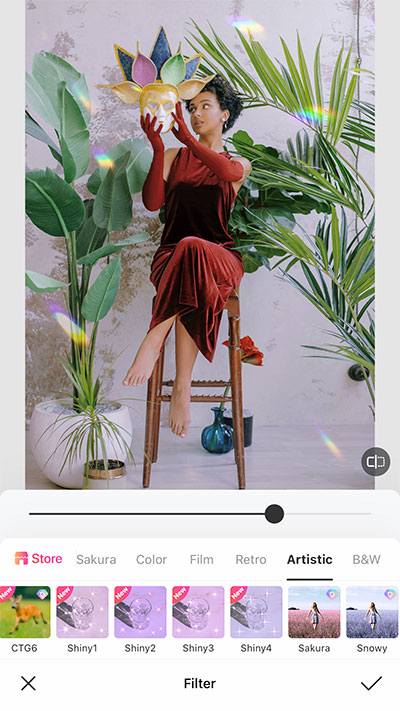 Finish it up with an aesthetic filter to elevate the aesthetic aspect of the production
One of my favorite types of aesthetic photos is the faceless one. Mysterious pics that don't reveal too much but show the scene from an angle that feels spontaneous and unique are SO AESTHETIC!
Here's a perfect example below.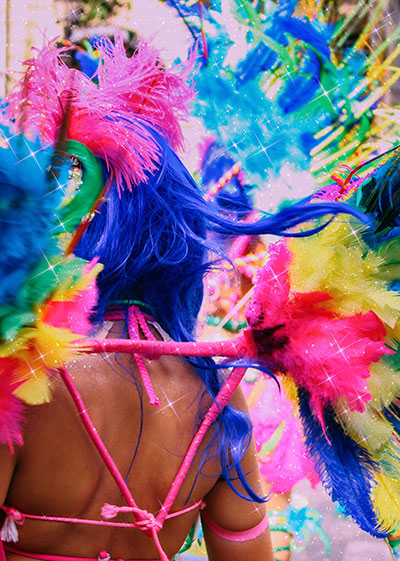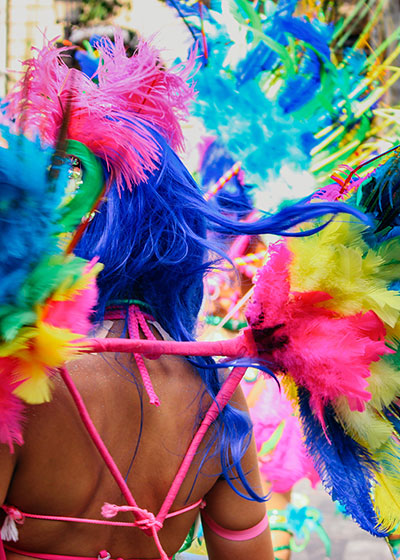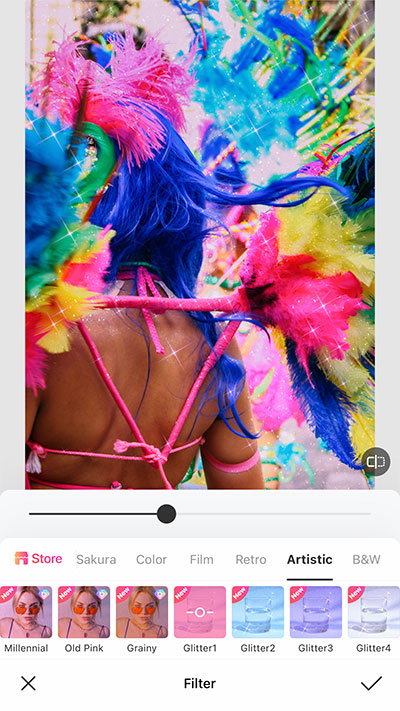 The final touch is to apply an easy, one-tap glitter filter
Last but not least, you can try to recreate this famous Pinterest style photo showing an aesthetic shadow silhouette. In this case, it can be just your hand holding a mask, or your whole body wearing a costume, if it applies.
Just make sure you add a nice aesthetic filter to it afterwards, like this one for example: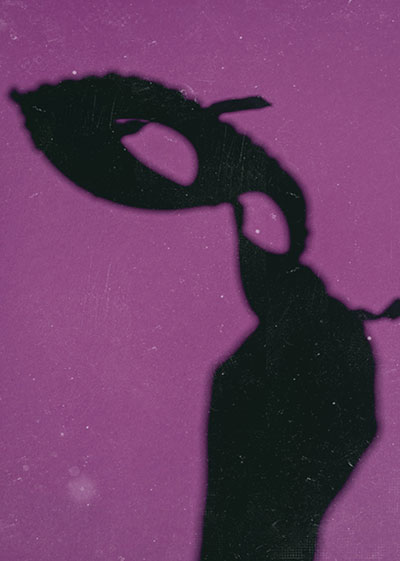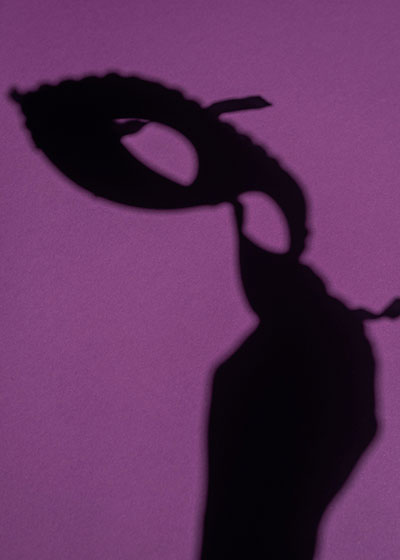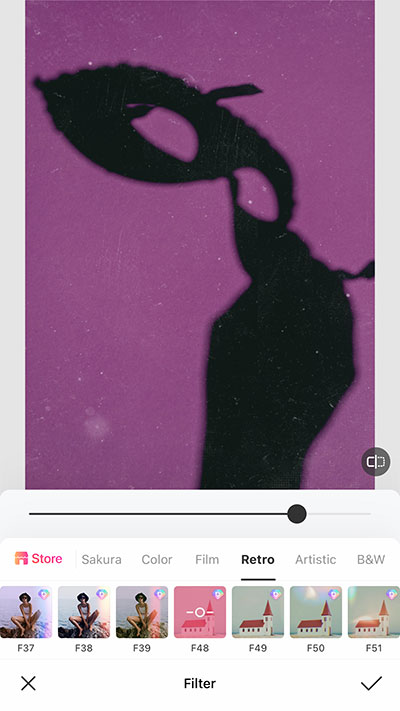 Mardi gras 2023 aesthetic edit ideas
The best aesthetic edits are always the ones that express the vibe of the moment perfectly. In the case of Mardi Gras photos, it means joy and celebration!
So try some of the flare brushes on the BeautyPlus app to achieve that. They work for all sorts of photos, from the natural ones at the street, or more posed ones at home.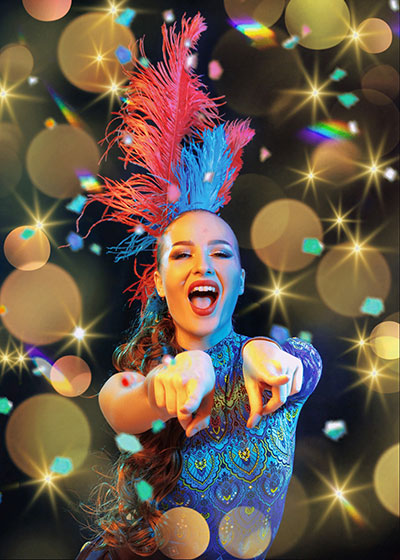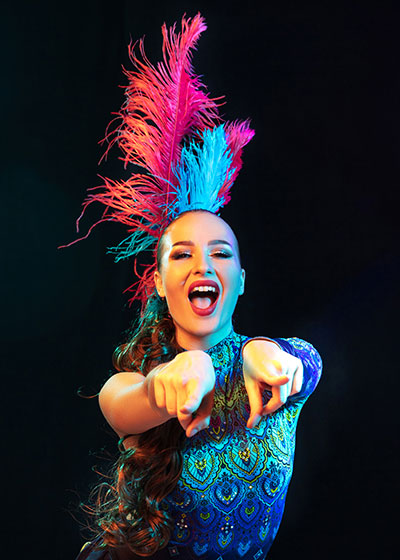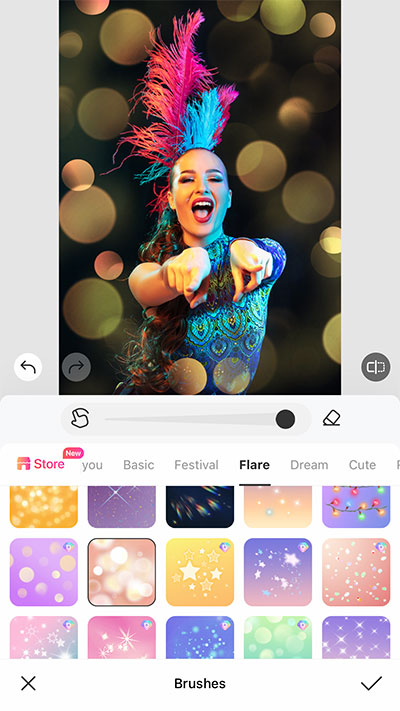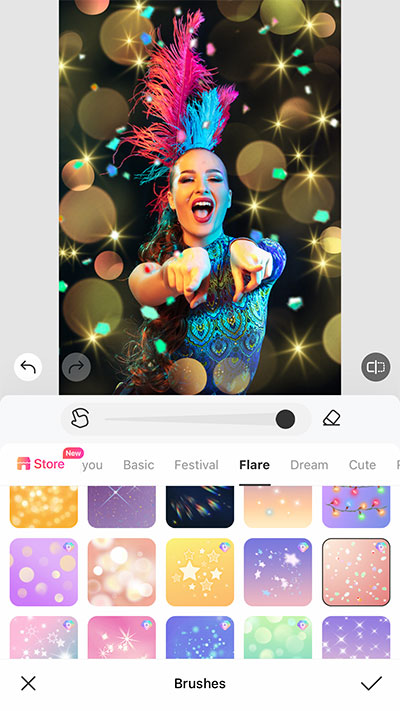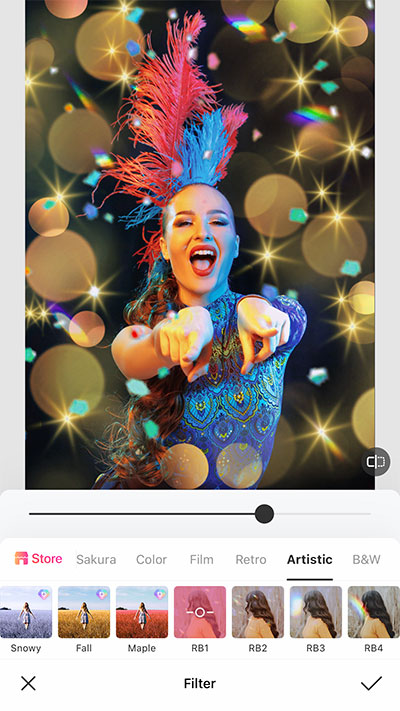 Combine different sizes, shapes and colors of brushes to make the edit unique
I'm sure you will have tons of snapshots of yourself in your Mardi Gras 2023 costume. And it will be a big challenge to choose just one. If that's the case, use a template like the one below to create an aesthetic collage with your faves. So easy, and yet the end result is soooo pro!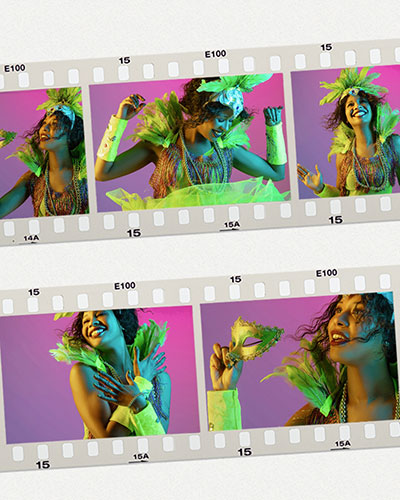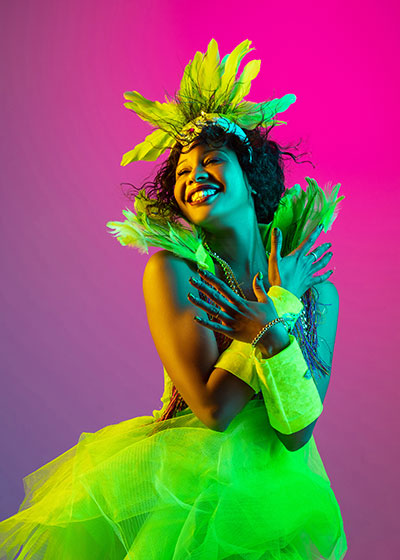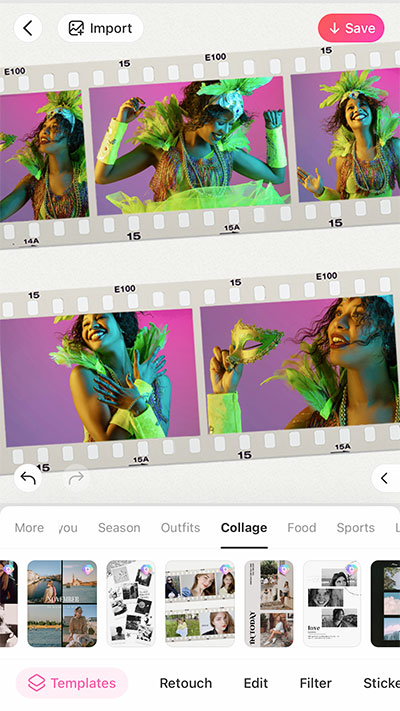 When talking aesthetics, I'll never not suggest a mood board collage. Because they're always so cool. You can condense your entire Mardi Gras 2023 in one image, if you want. Or at least, the biggest highlights of the week of celebration!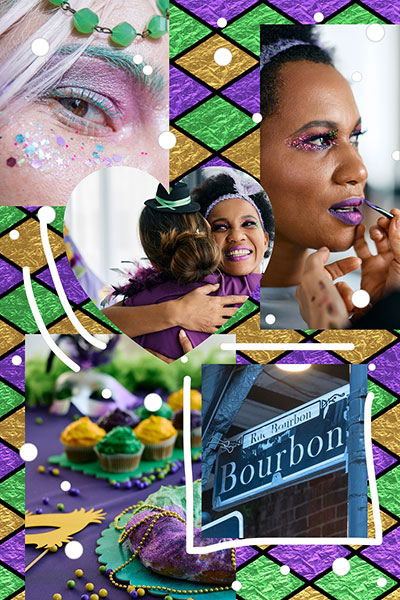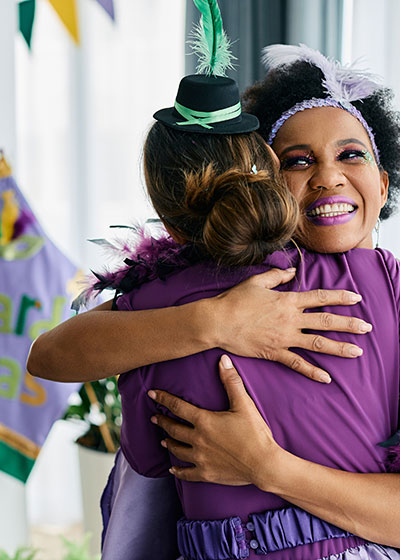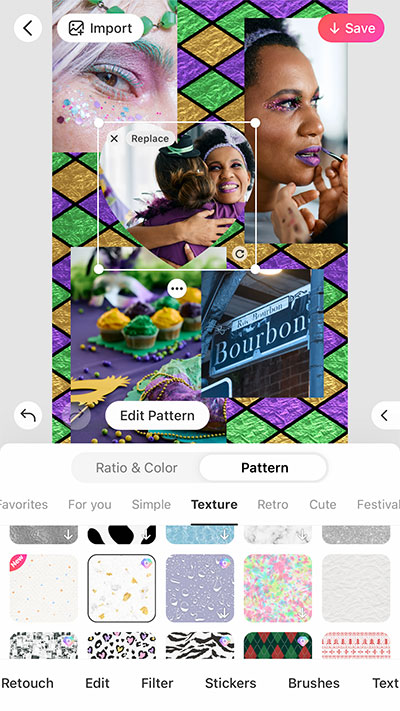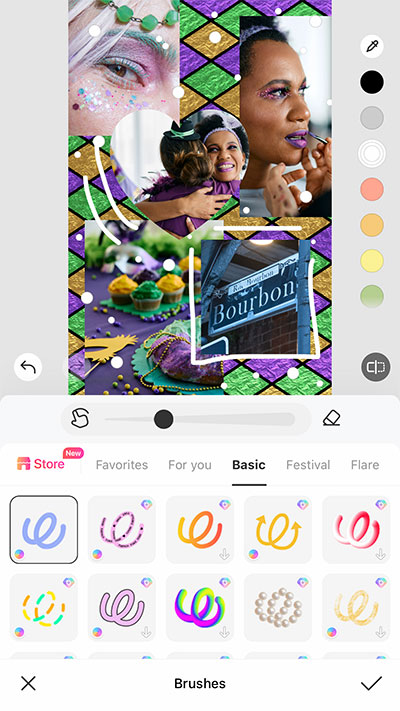 I hope this post brought you some useful, inspiring ideas for your Mardi Gras 2023 photography and photo editing journeys. Have a great time, stay safe and happy editing! 🎭⚜️🎉